I'll be in Las Vegas at the end of the month so, I'm trying to get an idea of what to bring. One reason I love the city is the diversity of fashion—from casual chic to ultra glam depending on where you go.
I've put together two outfits with items that are comparable to those in my closet. I don't have this LV bag but it's one I want to check out while I'm in Vegas. I can see myself shopping in the first outfit while the other is something I might wear to a nice restaurant. I love white blazers with nude tops so that's what I want to do. I included my makeup picks for the trip, keeping mostly to a fresh face look.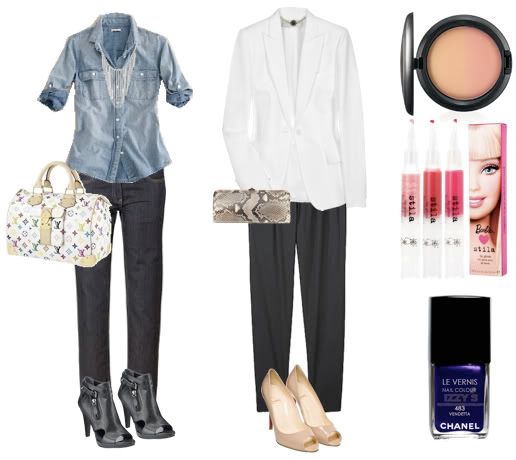 Another thing I'm loving for Vegas and for the upcoming warmer months are snakeskin and other exotics. This McQueen bag is incredible but for something more affordable you might want to check out the etsy store Unearthed, which has an assortment of cuffs in leathers, metals, and exotics. I appreciate their policy of using mostly by-product skins. I purchased this gorgeous blue stingray cuff pictured below and I include two other favorites. Can't wait to wear this around Vegas!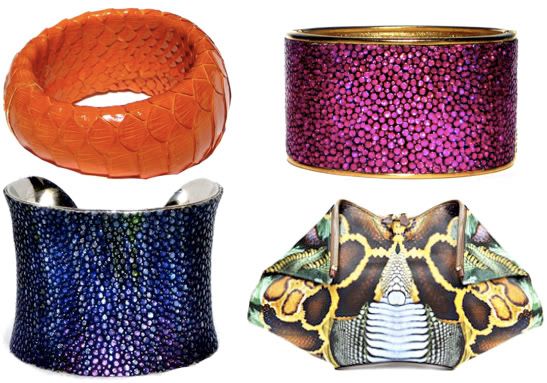 Thanks for visiting the blog!