It's no secret that I love Kim Kardashian's fashion sense, hair, and makeup. Her outfits are so fun, simple, sexy, and stylish. A while back I saw a picture of Kim wearing a great blazer with a fringe top, so I thought I would recreate the look using pieces that could work for plus sizes.
First, this gorgeous fringe necklace from the etsy store Leilanni Land. This is so much more beautiful in real life. The colors are vivid and necklace is very well constructed. I love fringe and I think this is a great way to wear the trend if you are plus size, since you could just pair any of the lovely necklaces with your favorite tee or dress. I highly recommend these and the seller was so kind & professional. If you love these, you have to get one. I am going to buy more!
Second, this is probably the most amazing blazer in my closet! This jacket was sent to me from the UK retailer Simply Be and I couldn't be happier with it. Finally, a blazer with strong shoulders that is chic and perfect. Simply Be sent me a few things and I am so so impressed with everything. They are definitely a new favorite for me! I was informed that they plan to expand delivery to the United States, so I cannot wait! If you love this blazer, it's currently on sale and exists in sizes up to UK 32.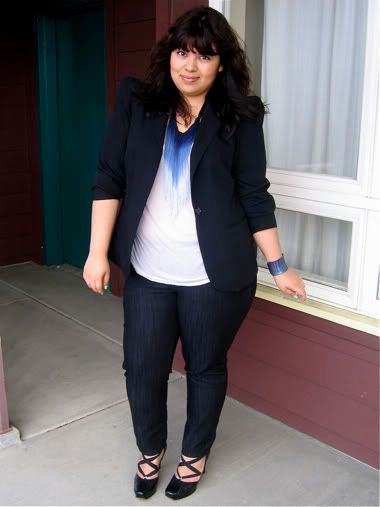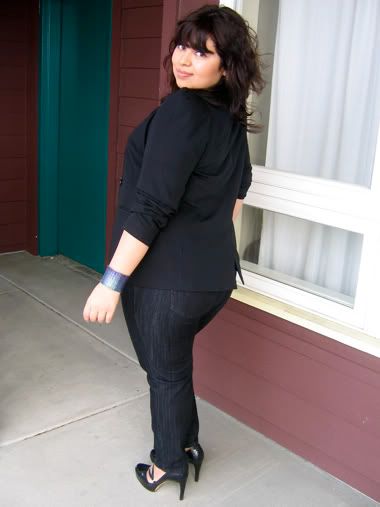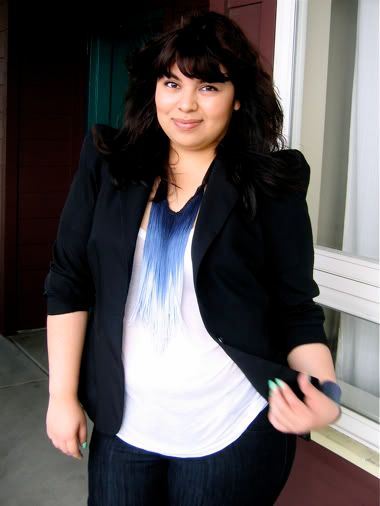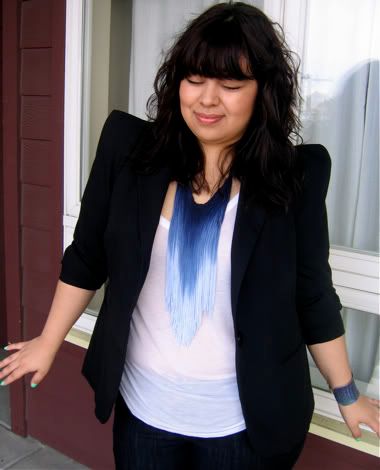 Jacket: Simply Be, Top: T by A. Wang, Jeans: Torrid, Heels: Helmut Lang
Necklace: Leilanni Land, Cuff bracelet: Unearthed
Thanks for visiting the blog! xo