I recently started a Facebook page under J. Fatshionable to connect with readers, you can add me there. I know a lot of you use facebook, so don't be shy about adding me or messaging me!
My wardrobe is shifting as the warmer months arrive. Simply Be sent me this white blazer and it's the perfect addition to my closet for the season. It's relaxed and feels like it was designed for spring and summer—it's lightweight and very comfortable. I wore this for a day look but I think it would shine even more as part of an outfit for a night out. I paired it with a fringe top and my new heels.
I love these heels in this gorgeous shade of brown. Kim Kardashian wore these to an event promoting ShoeDazzle, which I've blogged about before. Mine are ShoeDazzle too but you can get the same heels at Urban Original! The platform makes them more comfortable than they look!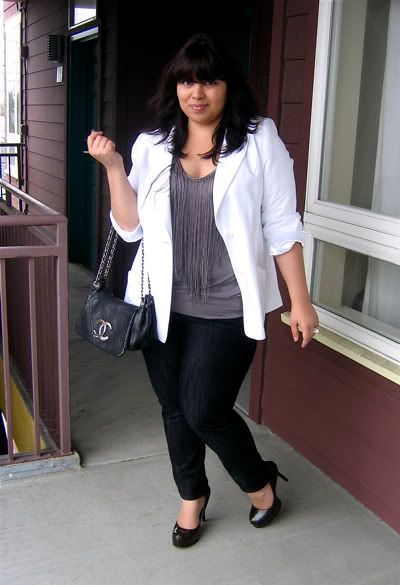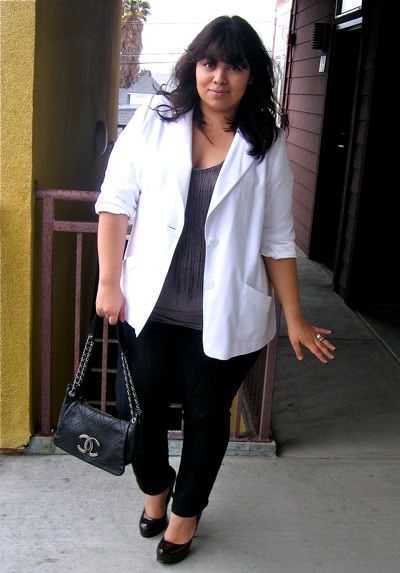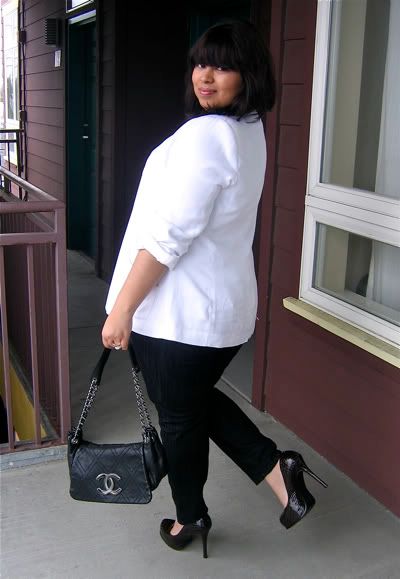 Since my last post, I went on my trip to Las Vegas. I've included two pictures of me at the Wynn hotel. Vegas is full of lights and colors so I wanted to channel that brightness in my outfit that day. I don't wear floral prints too often, but this Marc by Marc Jacobs flower print top is one of my favorites! It's so cute and perfect for hot weather. Vegas was so much fun and I hope to visit again soon! The shopping is amazing! Mostly saw gorgeous bags and shoes, not much in terms of plus size fashion, but still a worthwhile trip!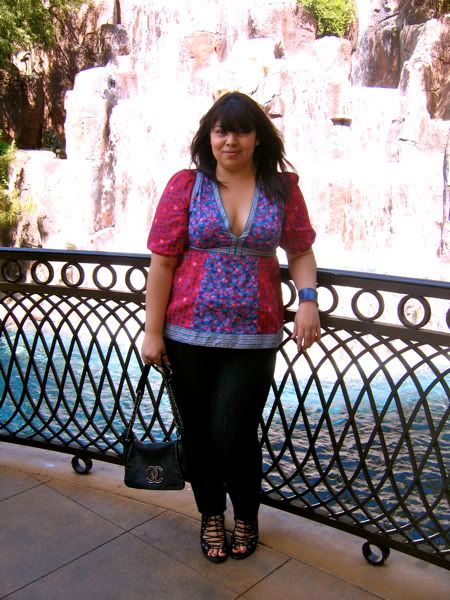 Thanks for visiting the blog!