I love the incomparable Isabella Blow—style icon, fashion editor, and hat muse. The world is less fabulous without her but she left the fashion world so much in terms of talent she mentored, fashion she inspired, and of course a few very striking images. She is an inspiration for all who dare to be different.
Thinking about her these last few days, I've become obsessed with finding hats!
Some day I hope to own a Philip Treacy hat but until then I turned to etsy to find the perfect hat for my New York trip. I wanted something sequined or beaded, pretty, whimsical, with a little burlesque mixed in. I definitely found it in the work of Janine Basil, who makes amazing hats in her etsy shop!
I don't see many women wear hats and I myself didn't own a fancy hat until I found this etsy seller, but this is a sad realization because millinery is truly an art. For my first hat I went for a gorgeous beaded pill box. I already have an outfit in mind! I paid $95 for my hat and while I know that can sound like a lot, I think it's worth it for pieces that are really special, especially handmade. Janine's store has hats and fascinators priced around $30 and up. Definitely check her out, I LOVE her shop! Here are some of my favorites and the hat I chose for myself! Janine Basil's etsy hat shop.
---
Edit: Janine Basil just contacted me about a special offer for my readers! Enter "Fatshionable" in the message box at checkout to get 20% off your purchase! Discount ends May 30th. I guess this is unique to Etsy, but the discount works in the form of a refund after you pay. This is the way the last etsy discount for the blog worked too and everyone I asked said it worked perfectly. All questions about the discount should be directed to her etsy shop. Thank you Janine!
---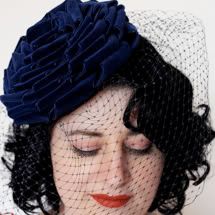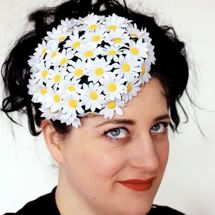 Do you love hats? Tell me! xoxo