This unique and stylish dress was very graciously sent to me by eShakti. It has stretchy panels that make some parts of the dress look more transparent than others, but the layer underneath ensures you have enough coverage throughout. The dress is well made and looks more expensive that it is. I got mine in a size 16 and I may bring the waist in a little but other than that, I think it's perfect.
For this first outfit, I wanted something a little dressed down. I put this chambray shirt on top of it after seeing a woman pair denim with an Herve Leger skirt. I love this outfit with these strappy shoes because they're super comfortable but keep the outfit interesting and show off my purple pedi!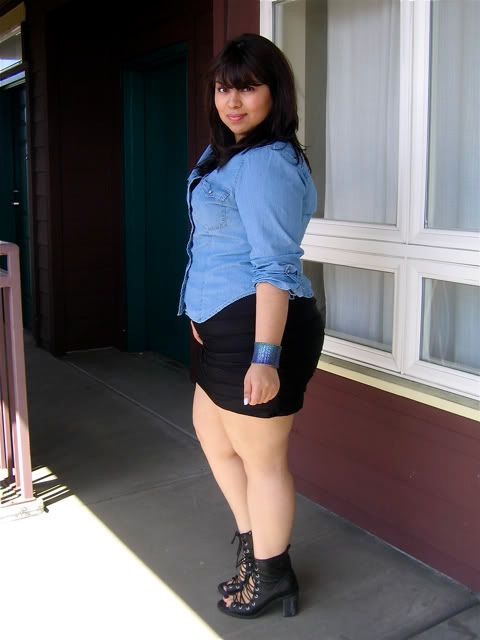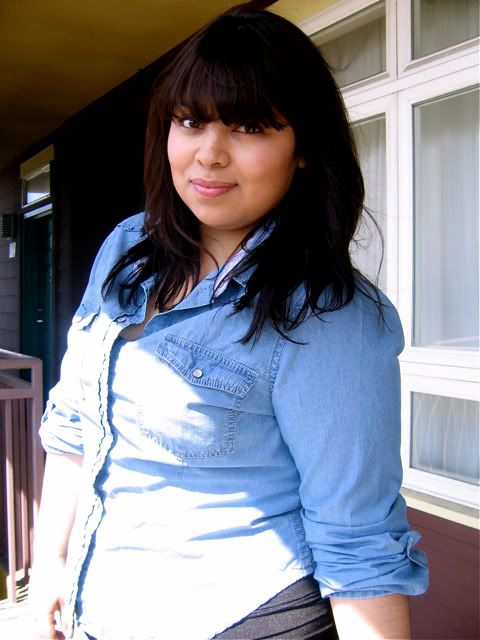 Dress: Eshakti, Shirt: New Look, Shoes: Jeffrey Campbell, Cuff: Unearthed Etsy
My friend Gabi of YFF pretty much started a trend of plus size women wearing short dresses with blazers. I had never tried the look until this weekend, but I can see why so many love it. It's dressy, but also relaxed and comfortable, but still sexy. I wore a pair of booties because I thought the look needed a more substantial heel in order for the outfit to have some balance.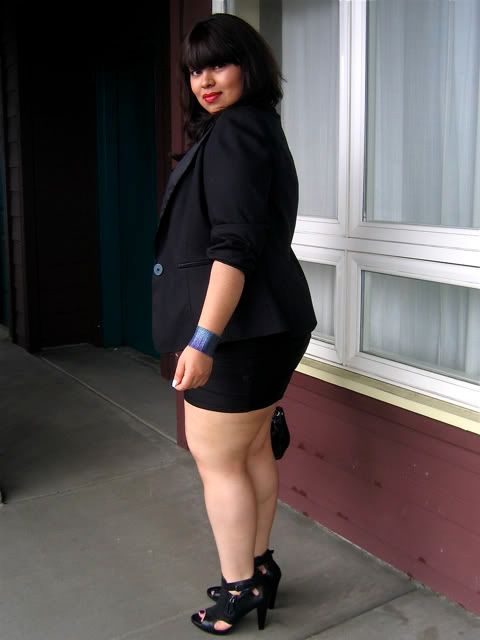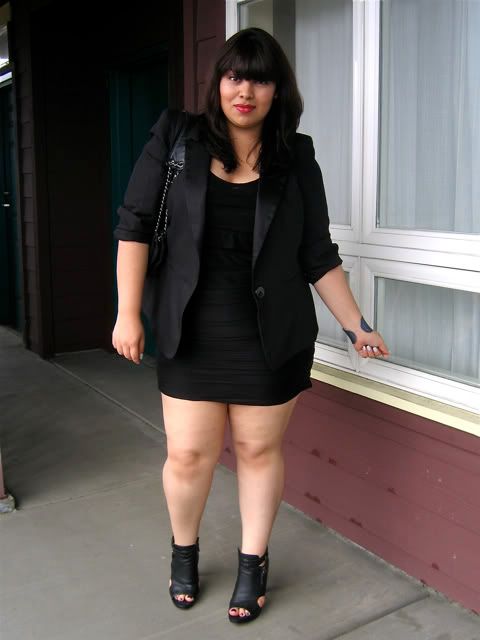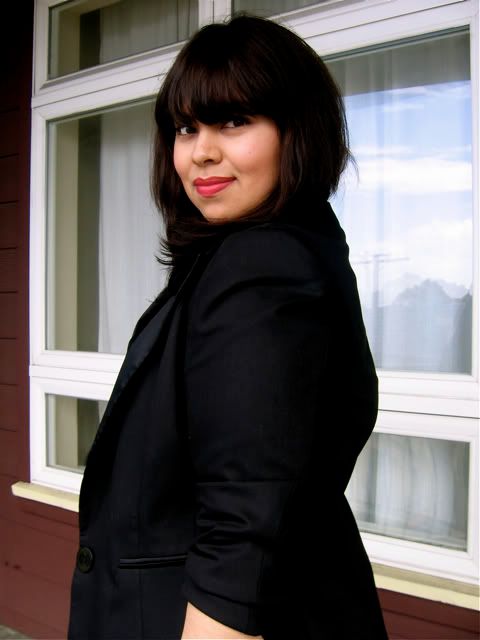 Dress: Eshakti, Blazer: Evans, Shoes: Nine West, Cuff: Unearthed Etsy
Years ago I would have been afraid to even try on a short skirt due to my fear of showing cellulite but I say to hell with fearing cellulite! Wear what you love and be happy. Thanks for visiting the blog!