The photo shoot we did with Plus Model Magazine was amazing. Special thanks to Maddy from PMM! I've never experienced anything like it and it was so much fun to get our hair and makeup done! Pictures are set to come out soon and I will definitely post about it when they are released! For the shoot I wore jeans, a sparkly striped top, a beaded hat, and my Helmut Lang heels.
I went into hair and makeup with an open mind, though I knew I wanted a bright pink lip. Tara Taylor, one of the very talented makeup artists, used an OCC lip tar on my and I looooved it! The color is called "Anime" and I already ordered a tube! It was creamy, non-drying, and lasted for hours!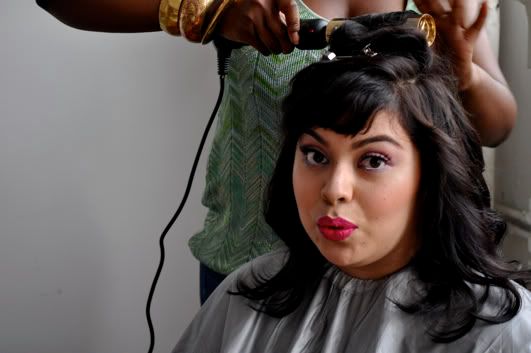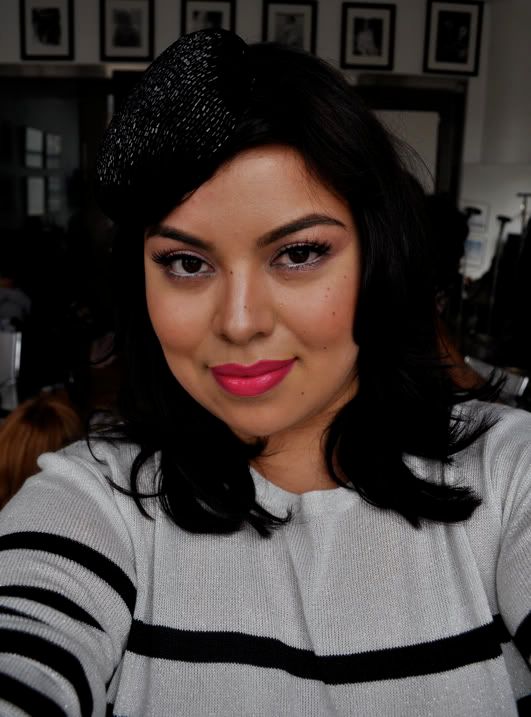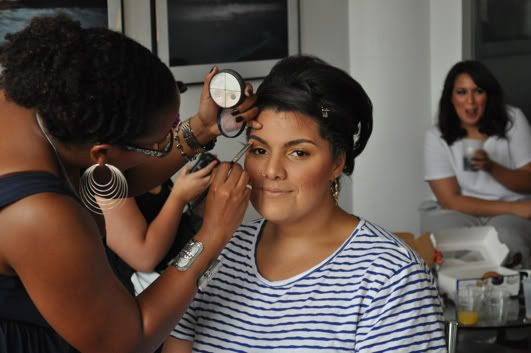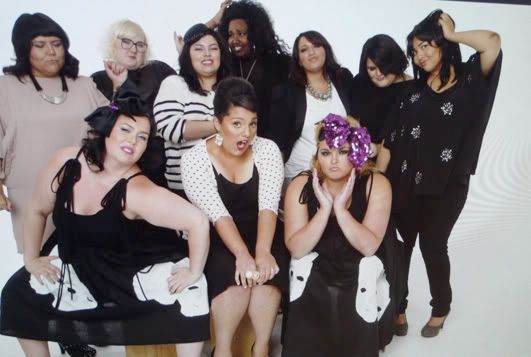 I was so excited to meet Rachel Fennimore, the designer behind Fennimas Jewelry. I snapped some pictures for you to see what we were able to sample. I loved so many things and splurged on two necklaces, which I will post more about later. I bought the pink feather necklace and the gold multi-chain necklace! I love them so much and Rachel was so sweet and awesome!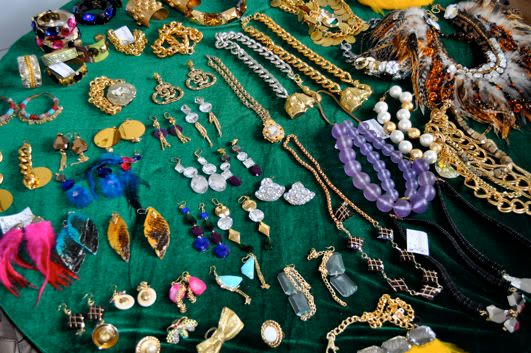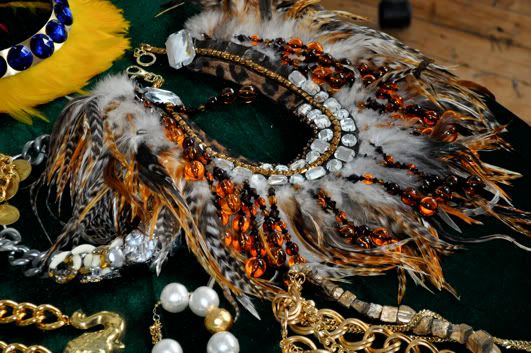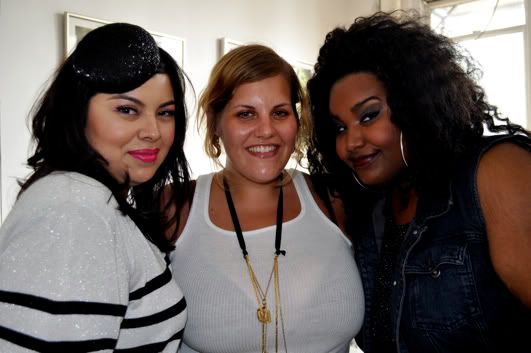 After the photo shoot, we went for dinner and drinks with City Chic at Cafeteria. All I can say is I looove Aussies, they are so much fun! Here I am seated next to Phil, the CEO of City Chic. Below you can see Lucy, a designer for the brand, as well as well as the beautful Fluvia Lacerda. And of course, the lovely Gabi, Maddy, Sakina, Hayley, and Xtina!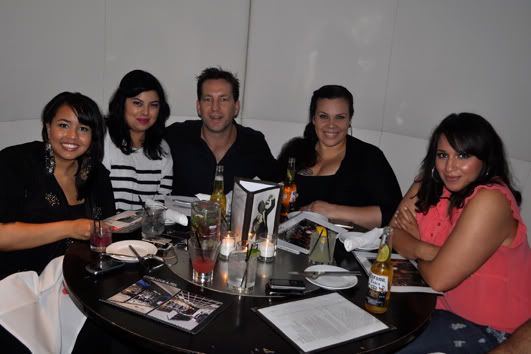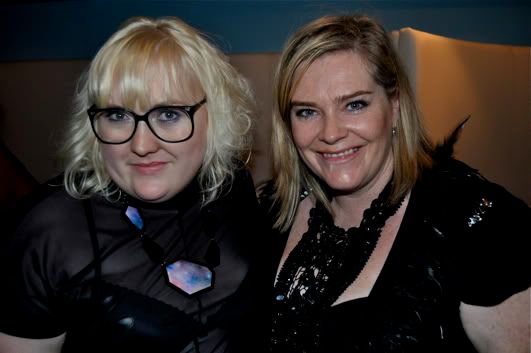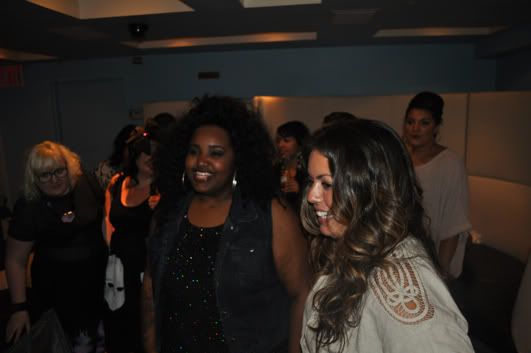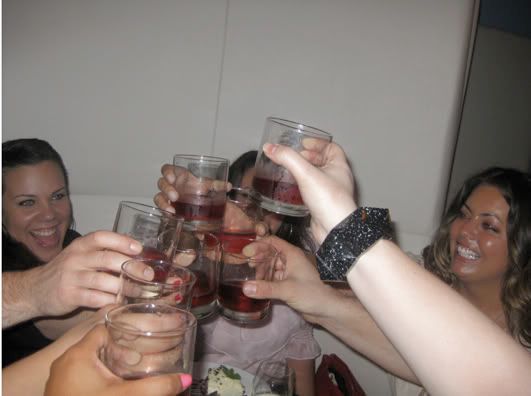 After dinner we went to the very luxurious Gansevoort for a rooftop party. Of course, since City Chic was there, I wore my favorite City Chic top and my new Fennimas necklace! I danced with the other girls and enjoyed the gorgeous views of New York. Again, we had so much fun—a crazy night I will never forget!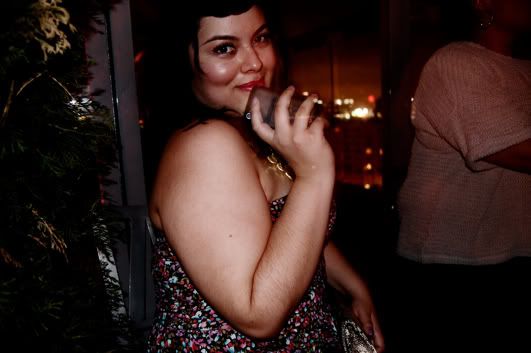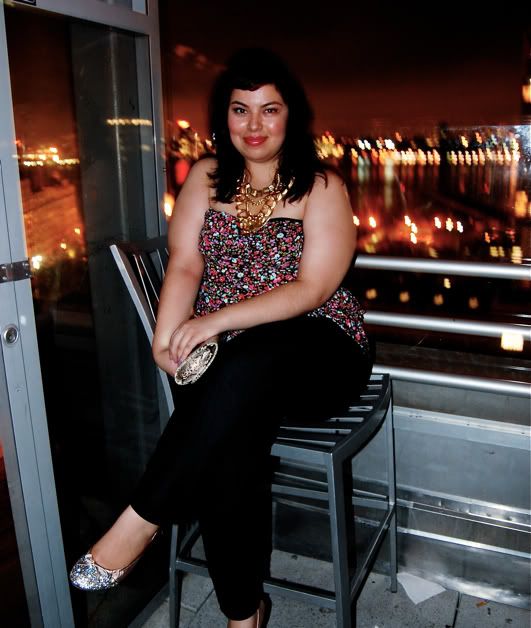 Once again, thank you to all our sponsors for supporting our amazing conference! City Chic, Evans, Faith21, Simply Be, Macys – American Rag, Torrid, ModCloth, Boutique Larrieux, and We Love Colors.
Thanks for reading! Tell me what you think! More photos coming!