I loved this summer so much and I'm sad it's over. Had so much fun in New York City, Los Angeles, and Las Vegas! Here are two of my favorite summer looks. My next post will be a fall wishlist!
I feel like the last blogger on earth to blog about tap shorts. These Torrid shorts are so comfortable and so perfect for summer. I love the bright print paired with this "Bardot" top from ASOS. I don't think I've worn shorts that are above-the-knee in years but it felt fabulous on one of the Bay Area's last hot days.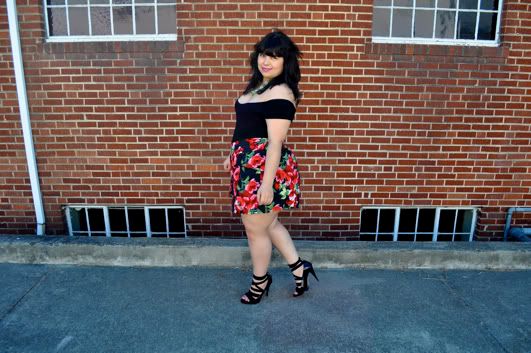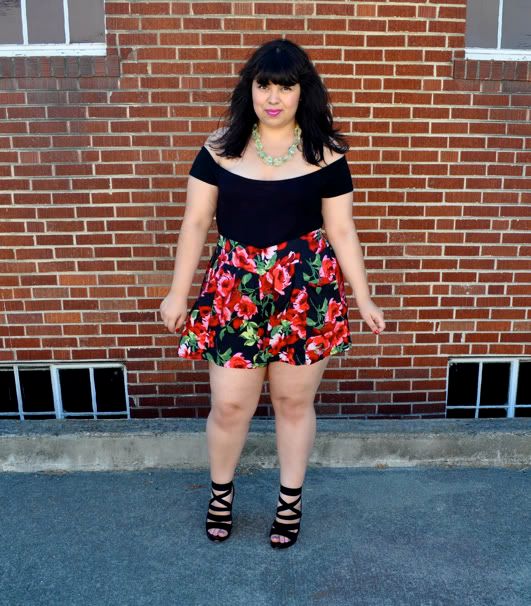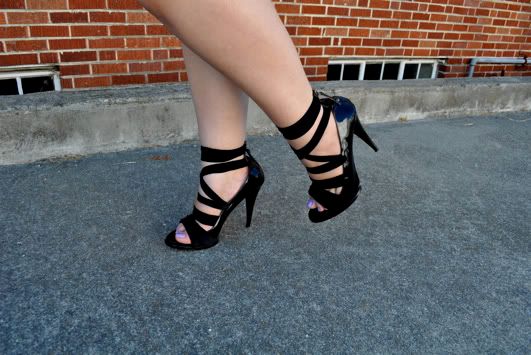 My next outfit was what I wore to lounge around the pool of the Wynn Hotel in Las Vegas. I bought three fantastic swimsuits this summer. If you're around my size I highly recommend suits by La Blanca, they're excellent quality, chic, and sexy. I personally dislike swimsuits that have skirts attached. Finding swimsuits that are fashionable is difficult but the best I've found are definitely La Blanca (for sizes up to 16/18) and Monif C (for sizes 14-24). Love love love this gold chain from Fennimas. Bought it because it reminds of me of a vintage Versace necklace. So fabulous and flashy, perfect for Las Vegas.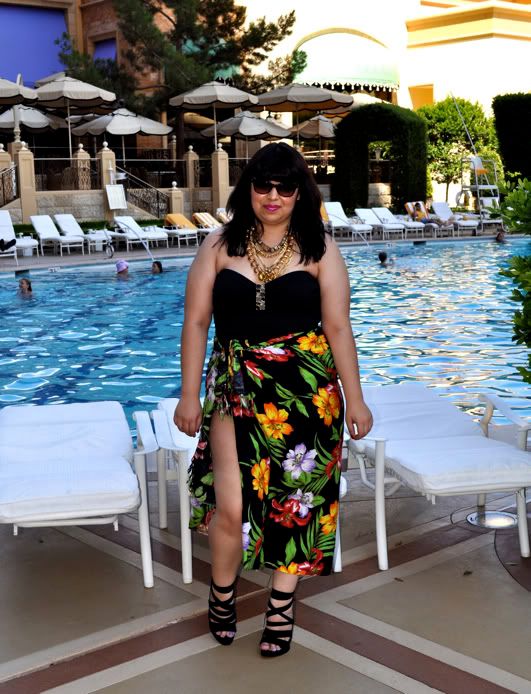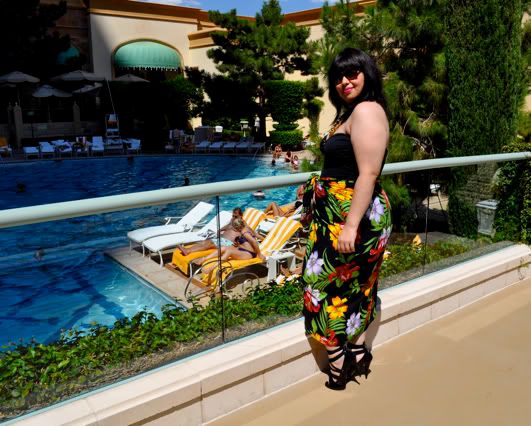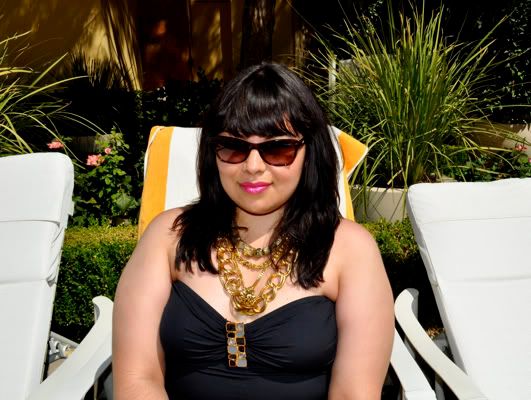 Sunglasses: Ralph Lauren, Heels: Guess, via Macys, Lip color: MAC Gimme That
P.S. Be sure to check out my post about Fatshionable's birthday below!