Hi everyone! Still working on my fall fashion post but in the meantime wanted to share some of my all time favorite shoes. I'm sure you know how much I love shoes, so narrowing down a list is difficult. I recently watched a short film where Mr. Louboutin was speaking on the allure of shoes, saying it is a woman that carries her clothing but it is the shoes that carry the woman.
As for upcoming purchases, I have already decided on a pair of black Louboutin simple platform pumps because they are perfect and so versatile. But I do want a fun style too! Tell me your favorite!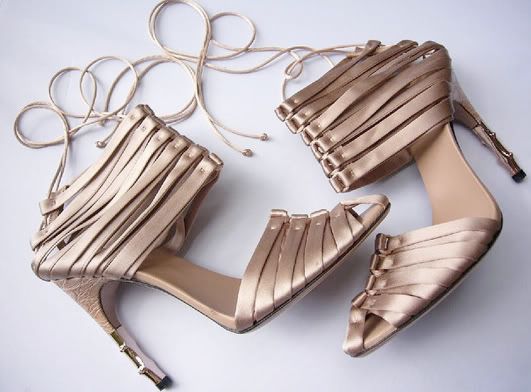 These are Tom Ford era Gucci sandals that also came in gorgeous green and gold. I love this iconic heel. The corset back, leather, and gold bamboo make these ultra sexy. I've been trying to track these down for years. I just learned of a reputable seller who is offering these (in green) and I have to decide whether I want to get them!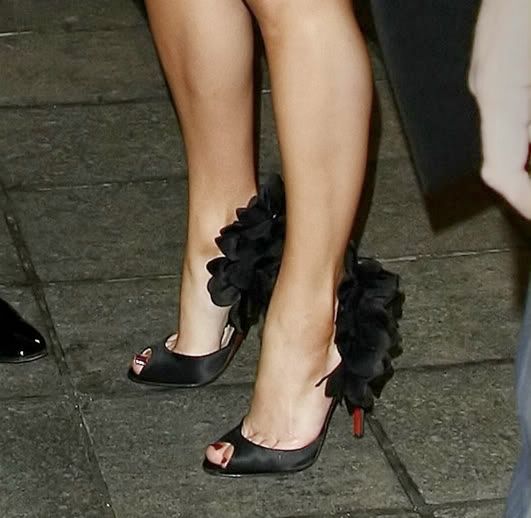 These Louboutin "Carnaval" heels (modeled by Jennifer Lopez) are so fun. I love when a shoe can be dramatic and delicate at the same time. I think this is the perfect example of a shoe that is even more stunning as it walks away from you. Seems to me they are begging to be danced in, don't you think?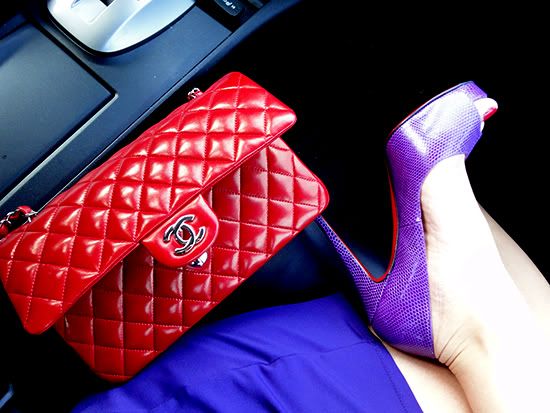 These Louboutin "Very Prive" heels in purple lizard are just exquisite. And so is the bag, but focus on the heels! I'm in love with the deep saturated color and the striking contrast to the red sole. I've seen these in real life and they are even better. These were re-released not long ago and I'm dying to get a pair. These are currently on the top of my list.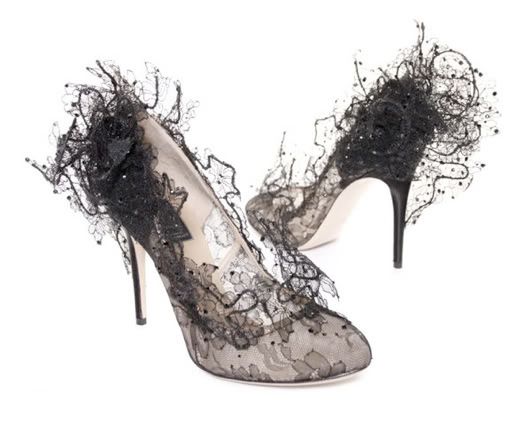 This pair of Valentino lace heels are like something out of a dream. I imagined they would pair so well with the Alexander Mcqueen gown worn by Kate Moss in this amazing clip. Angelic and haunting, just like these shoes. Perfect elegant heels. Something magical about these!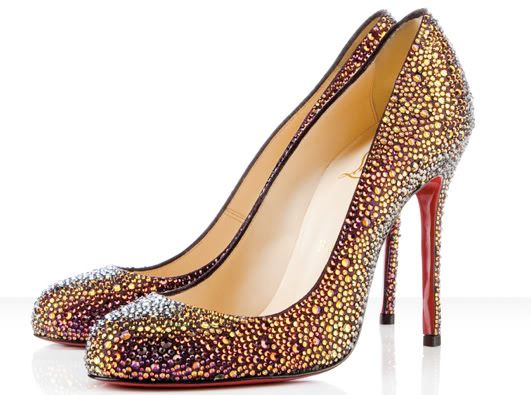 Finally, Louboutin Fifi in "Volcano strass." These heels are covered in multicolored crystals and sparkle SO MUCH in light. They also seem to change color as you walk. I love almost all the strass heels, my favorites being aurora (sparkly silver Cinderella-worthy shoes) and this volcano shade. They make my heart flutter. It is however difficult to rationalize their very high cost (over $3K) even for a shoe lover!