Lately I've been loving chic trousers. These carrot pants were on sale at Lane Bryant and they're actually the only LB item I own, but I'm in love with them. I think they look great with this French Connection sequin top too. I usually don't wear all black but when I do, I enjoy combining different textures.
The Beth Ditto collection at Evans UK launched recently and I bought this sweet cardigan. I remember seeing it at the Fall preview in NYC during the YFF conference. I had made a mental note to buy it. So cute! Also, I'm excited that I was able to wear these suede Miu Miu heels now that the weather is changing. If you love Miu Miu too then I recommend you visit my fellow Miu Miu lover and friend Nicollete's blog, Nicollete Mason. Her taste is exquisite and her blog has so much fashion eye candy.
I finished this outfit by adding my new cuff bracelet from Fennimas. If I had to describe Rachel's work in one word it would have to be luxe. Thick gold chains, embellished cuffs, statement necklaces, and sparkly rings, her jewlery always makes me feel fabulous. I recently got a couple pieces that I am so eager to share! I bought a necklace that took my breath away. Cannot wait to show you!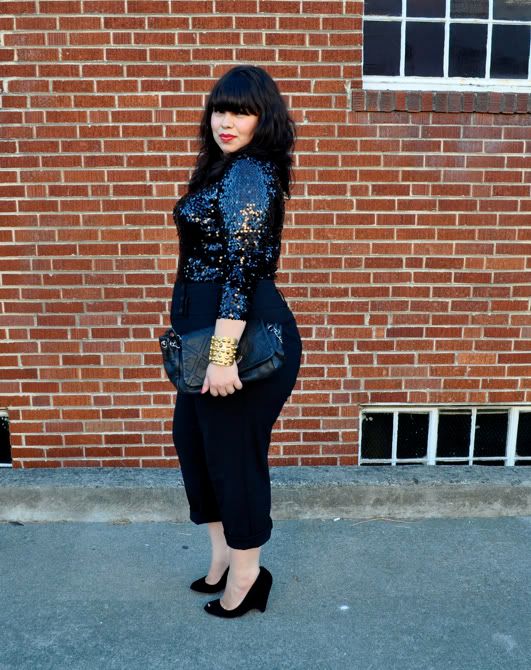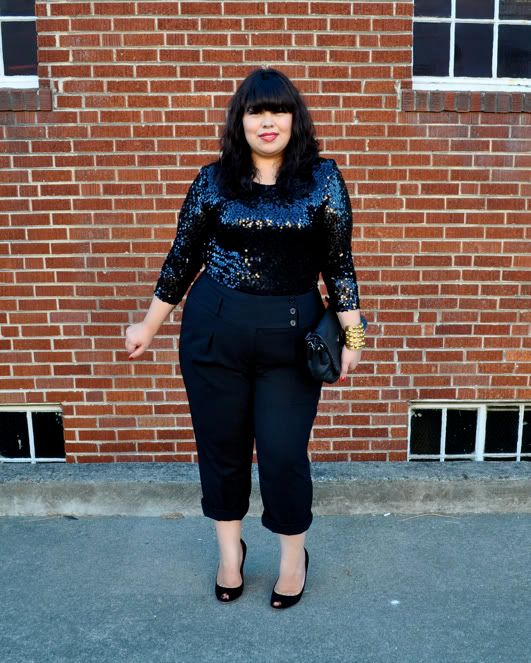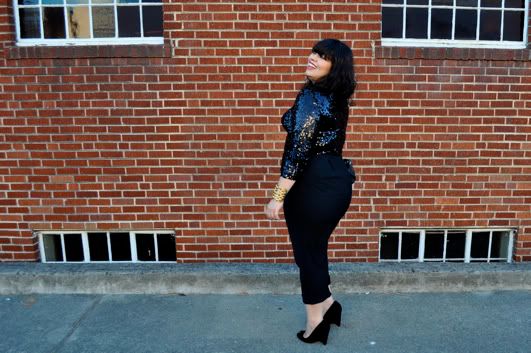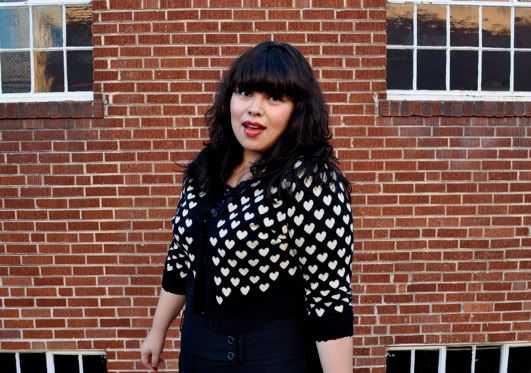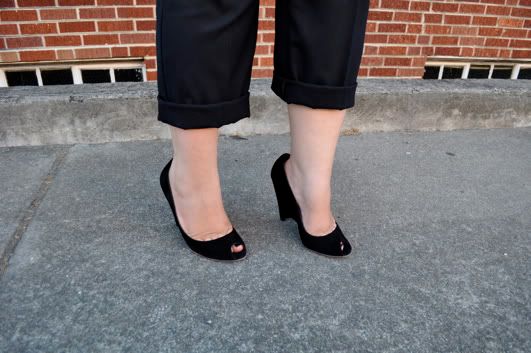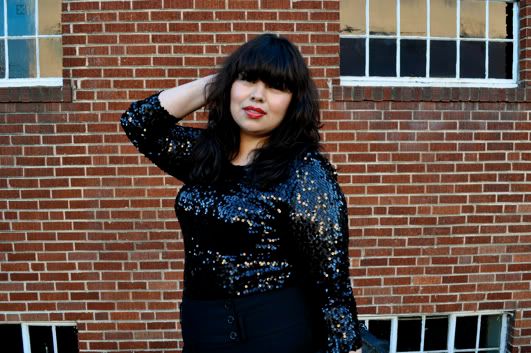 Top: French Connection, Pants: LB, Shoes: Miu Miu, Bag: Chanel, Cuff: Fennimas
Posts have been scarce the last couple weeks because my non-internet life has kept me busy, but I do have material for new posts! I've made a few fashion purchases and I bought some awesome makeup that I want to review. Thanks for reading! xo