Fall is one of my favorite seasons for fashion. This year I'm focusing on adding specific garments to my wardrobe from four categories. While the looks I selected come from straight-size designers, I still think they are good sources of inspiration for women of any size. The task, as always, is to find things in our size that make us feel fabulous. I've also included six items that I'm definitely adding to my closet.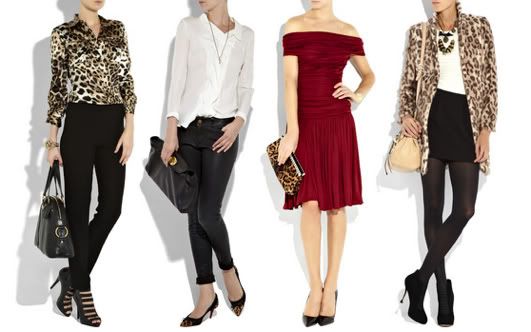 1. Leopard. This can be bold or subtle, but it always seems to impart a confident sexiness. I'm very picky about leopard print, but when you find a good print, it can be so good. Don't be afraid of this print! I like how it can shine when it's just a detail on a shoe or bag and the wow-factor of wearing more.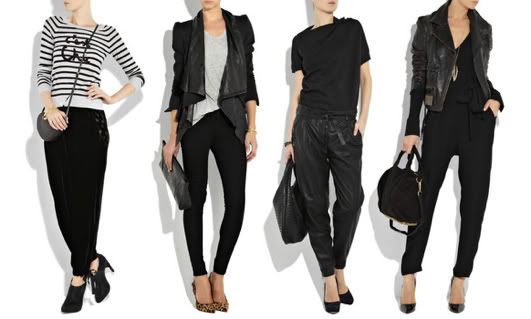 2. Chic pants. I'm a jean lover but this fall I prefer trousers. Two styles I love: cigarette cut (think Audrey) and slouch (think Sakina)—a chic way to stay comfortable this season. I found some cute styles at Lane Bryant but I'm always looking for more! I love the fact that the whole look changes depending on proportion and which top you select. Go from day to night by just adding heels. Love!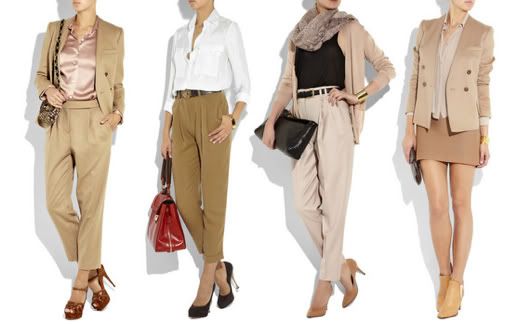 3. Soft Tans. For me, this is the updated and more beautiful version of the military trend, the color palette being a bit softened but retaining many of the same shapes. Isn't tan so gorgeous when paired with pale pink? Definitely love the look of mixing different shades of tan too. A must-have color this fall.
4. Fur and Drama. This is all about standing out. There are many faux-fur options out there that do not sacrifice style. Likewise, there are many coat styles that will give you drama, but my favorite is the cape. So sophisticated. This season, I want a cape and an oversized fur jacket—very Sex and the City.

---
Fall Shopping List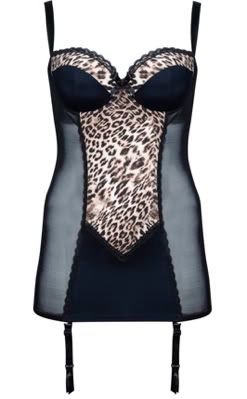 This faux fur jacket Evans is exactly what I want for fur this Fall. It exists in two colors but I prefer the grey. I want to wear it with jeggings and flats but also maybe with a shorter hemline, tights, and booties. This leopard panel basque from Evans is so sexy. When I saw it in person I thought of Dolce & Gabbana dresses that have bras built in. This would be gorgeous peeking out from under a dress or top.
An oversized shirt will be the perfect complement to chic pants. I love this white top from Next UK, a great retailer that offers many (though not all) styles in plus sizes. This season, my go-to colors for the oversized shirt are white, crimson, and pink. And of course, every plus-size blogger seems to want this coat from Evans! Also a good option for those who want to wear only a little fur this fall.
Is that velvet? Well, it's actually velour but still a gorgeous way to wear this trend. I'm not one for velvet dresses, but this I can do. Will be beautiful paired with different textures. Finally, this sweater is from Asos Curve (and I believe not out just yet) but it's going to be an easy way to wear tan and keep warm at the same time. Wearing this with dark rise jeggings and leather boots!
That's all for now! Remember, you don't have to completely change your wardrobe each season, choose key pieces wisely and you will be very happy with your Fall outfits! Thanks for reading! xo
[images via net-a-porter, evans, next, asos]