This Fall I want to be wrapped in thick knits and rich colors. Remember the movie Hocus Pocus? My favorite Halloween movie! I always loved the witches' clothing and I think this knit cape from Evans gives off a chic witchy vibe. Perfect for October. A cape goes great with a chunky boot, like these by Jeffrey Campbell. Underneath I'm wearing a flowy top and my Asos jeggings. So comfortable, but still stylish.
If you are a good witch I would suggest sticking to a bright lip. I recently bought Rock & Republic blush and I'm so impressed by the quality. So pigmented, I def recommend them. In these photos I'm wearing a bright coral shade called "Immoral" and my lipstick is MAC "Moxie." I like bright lips and cheeks during Fall because the day feels so grey otherwise. I prefer liner + mascara to eyeshadow for daytime.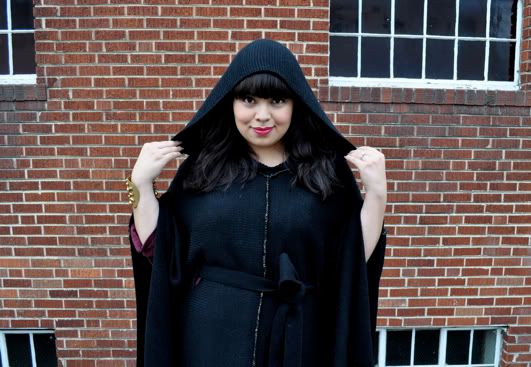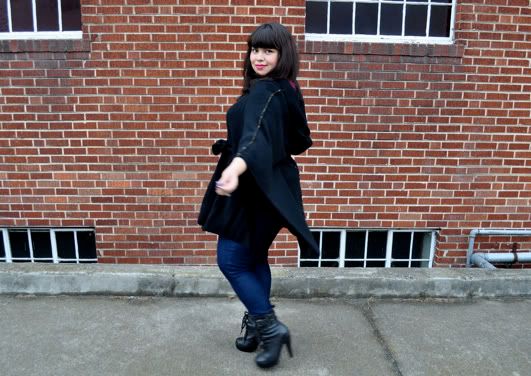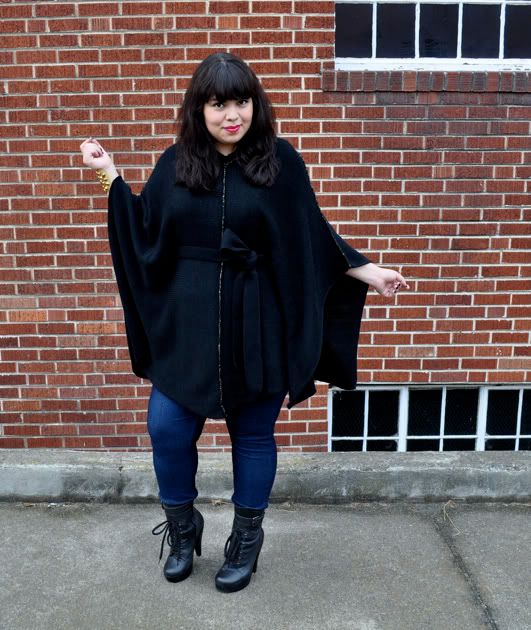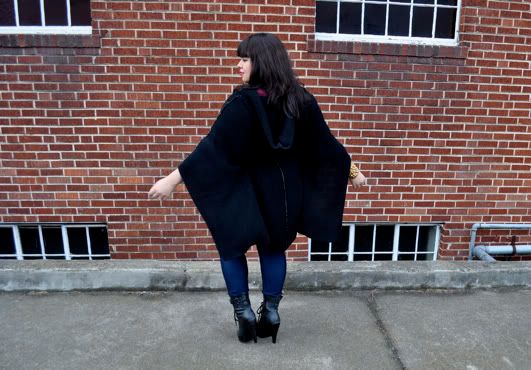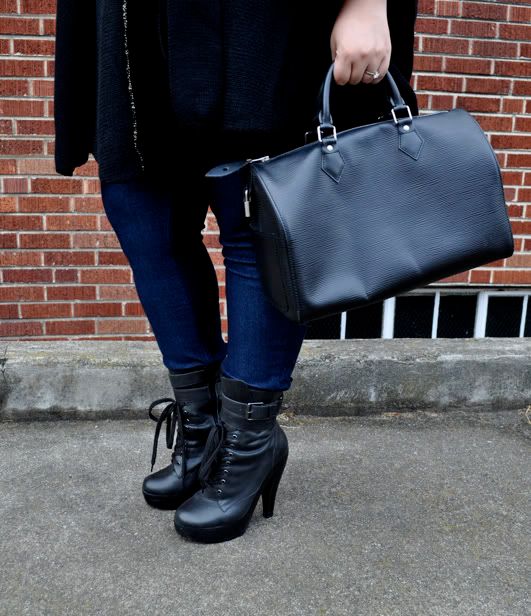 Thanks for reading. Love you all!