Hello again! Thank you for all the lovely messages from people wanting me to continue blogging. I've missed it and missed all of you too! I definitely want to keep writing and plan to make different kinds of posts (e.g. beauty, musings) in between outfit posts.
I am in love with my new cape and its darling gold buttons. Worn over jeans and a white tee for an easy chic look. The cape is from River Island, a UK brand I purchased through asos.com. The quality is great and I love the brand, presently available up to size UK18.
Makeup: Chantecaille tinted moisturizer, MAC Strayin lipstick, MAC blacktrack fluidline liner, MAC grand duo blush, Diorshow blackout mascara.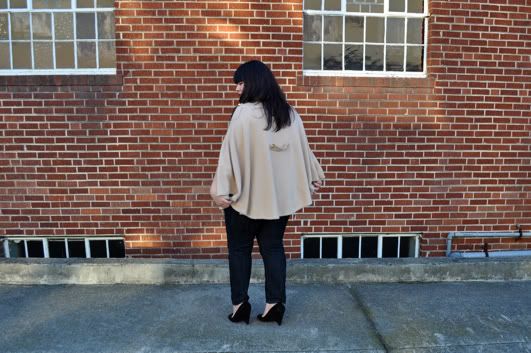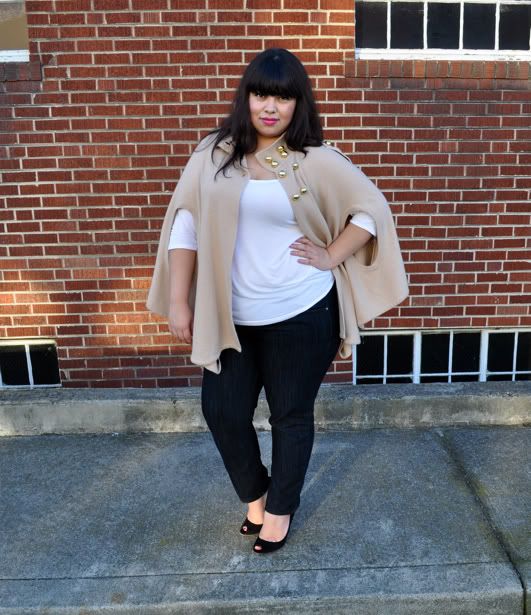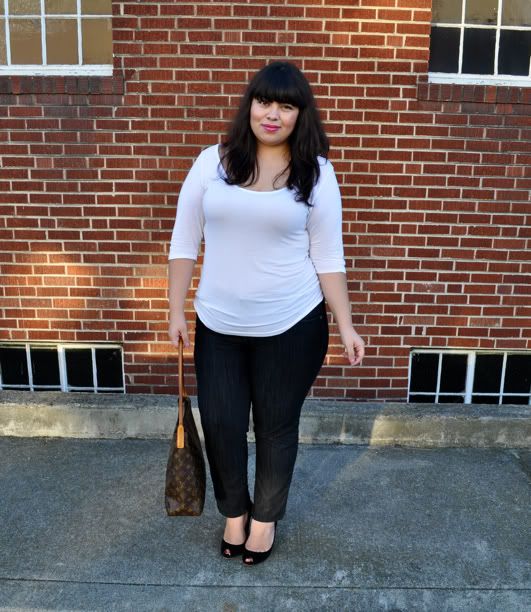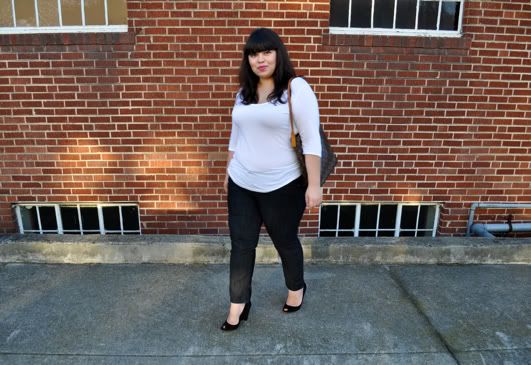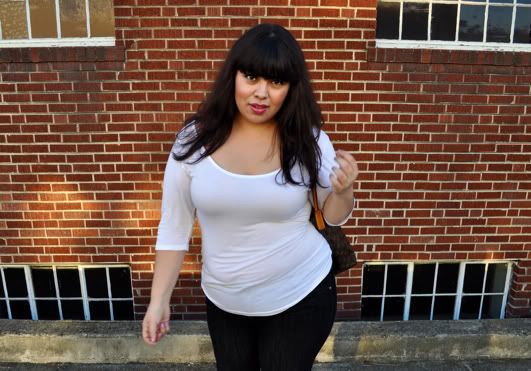 Cape: asos, Top: asos, Jeans: Torrid, Shoes: Miu Miu
Thank you to all my readers! Love you.