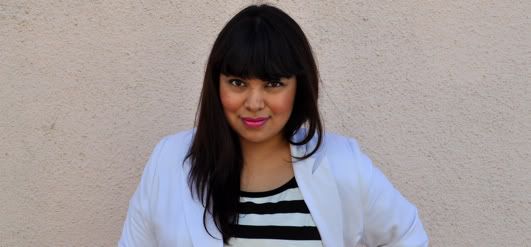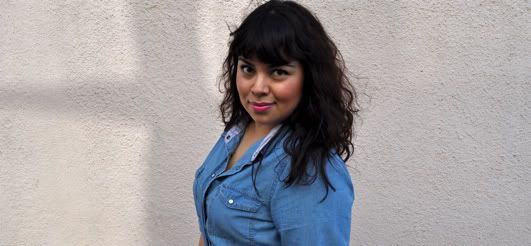 I've had some great hair moments in my life. Others I've collected from books, movies, and fashion editorials. You can say they form part of my fashion/beauty imagination. 
One of my absolute favorites is the final scene of season two of Sex and the City, when Carrie's relationship (and hair) are compared to The Way We Were. Carrie goes on recreate a scene from the film with Big—saying to him, "Your girl is lovely Hubbell." He says "I don't get it," to which she responds, "And you never did." She turns around, the music rises, and her gorgeous curls fly in the wind. Such a great moment! 
By way of this introduction, let me share with you my favorite hair products. These have led to some of my favorite hair moments. Nothing like a good hair day.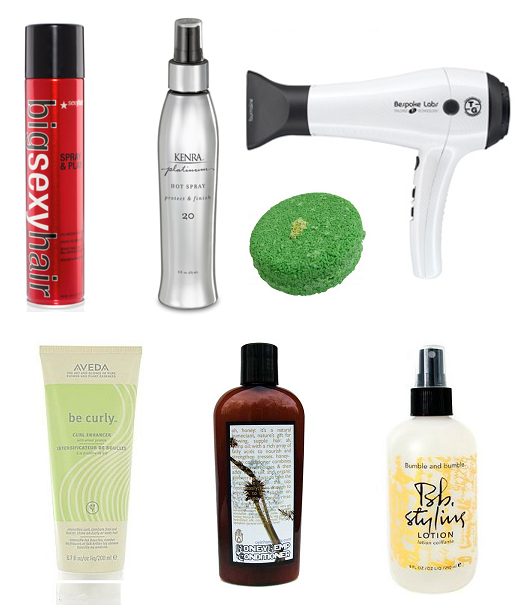 1. LUSH Karma shampoo bar: I love this shampoo because it leaves my hair really clean and it's environmentally friendly since it just melts away. Love that this is paraben-free. Be careful not to overwash your hair, as this can lead to dryness.
2. Oyin Honey Hemp conditioner: I love this company! I avoid silicones in shampoo/conditioner so this all natural conditioner is great. It's really rich. I only use a tiny bit on my ends, otherwise my hair gets weighed down.
3. Aveda Be Curly: If I'm want to define my curls, I use this in damp hair. By far the best curl enhancer I've tried. I air dry or blow dry with a diffuser. Definitely feel like Carrie with my curls floating free. The bigger the better.
4. T3 Evolution Hair Dryer: There are a few things in my life that if they broke, I would immediately buy again. This is one of them. I paid $300 for this dryer but it gives the best blow-out ever and is definitely worth it. I never use flat irons.
5. Bumble & Bumble Styling Lotion Spray: This is a heat protectant and it works so well. I spray it on the underside & top of my hair in sections to blow dry. This is very important because heat damage should be avoided as much as possible. 
6. Kenra Hot Spray: This is a heat styling product that should be used on dry hair. It smells amazing and I think it's a wonderful finishing product.
7. Big Sexy Hair Spray: For the sexist volume, this is the only hair spray I'll use. I spray it toward my roots and style with my fingers. So good. 
Notes: My hair is naturally wavy & fine, but I think these products could work on a variety of hair types. I don't heat style everyday. Some days you should give your hair a break. I also love making an avocado+honey hair mask for moisture!
Feel free to use this post to talk about hair, hair styles, favorite products & tips!