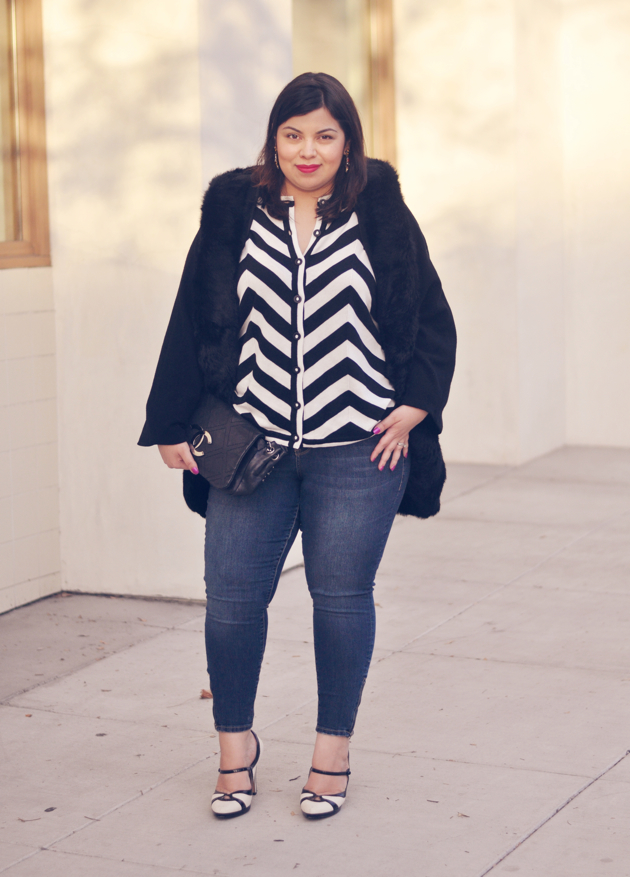 I teamed up with Foxcroft Collection to bring you this cute giveaway! Foxcroft is known for making superb quality tops and knits, in both straight and plus-size. In the photo I'm wearing their chevron print cardigan with glossy buttons that I LOVE. Thanks to Foxcroft for sponsoring this post.
All readers can enter to win a Foxcroft piece of your choice. To enter, follow the instructions on the widget. Hope you enjoy this giveaway! x
Thanks! THE WINNER HAS BEEN PICKED.