Sponsored collaboration with Lionsgate and Latina Bloggers Connect
I recently got a chance to watch the new CANTINFLAS picture, starring Óscar Jaenada and directed by Sebastián Del Amo. There's always a story behind the story and this one is all about how Cantinflas started—and it's an incredible tale. I was also invited to put together an outfit inspired by the film. How fun! But wait, what do I wear? Ahí está el detalle. It turns out this was a great lesson in improvisation. I think Cantinflas would have approved! All the pieces of this outfit were things I already owned but had never combined before. What do you think?

Skirt: Eileen Fisher, Top: Anthropologie, Jacket: ASOS, Pumps: J.Crew
I decided to focus on my favorite dynamic in the movie, the love story between Cantinflas and his wife Valentina. In the film, Valentina wears pink and garnet skirt suits and dresses. The 1940s styles were gorgeous: pencil skirts, structured jackets, low heels, and touches of satin and lace. I wanted to put all these elements into something I'd wear today. I picked a dark purple knit skirt which falls below the knee, a satin-paneled wrap blouse, and my trusty pink blazer.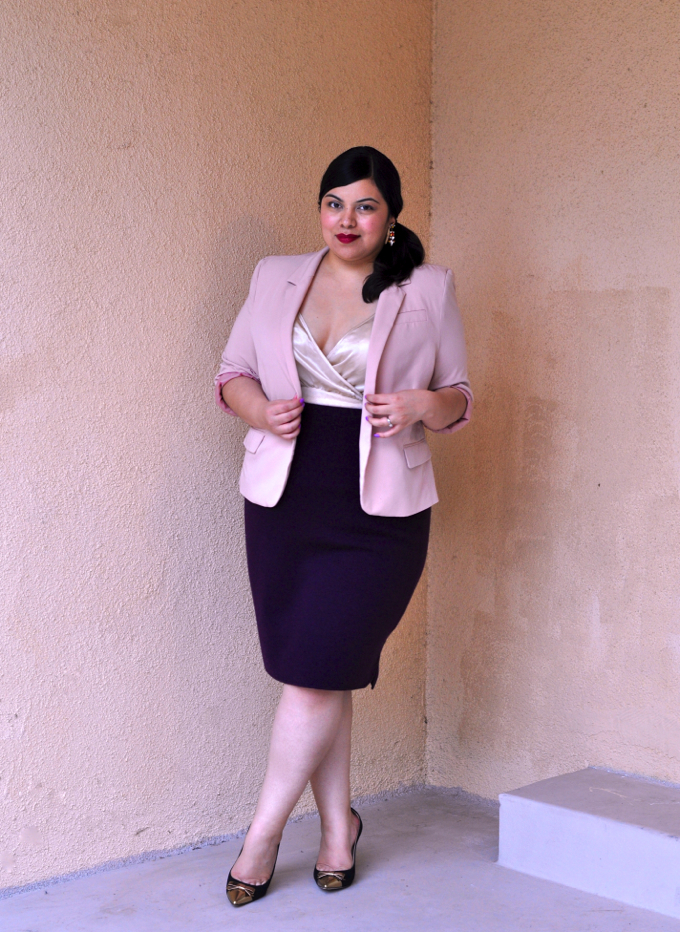 I remember Cantinflas' black and white movies flickering on our family's television on Sunday afternoons and the sound of my parents laughing together. It wasn't until I was older that I understood the genius of his comedy. His character is quick-witted, insightful, and often laugh-out-loud funny.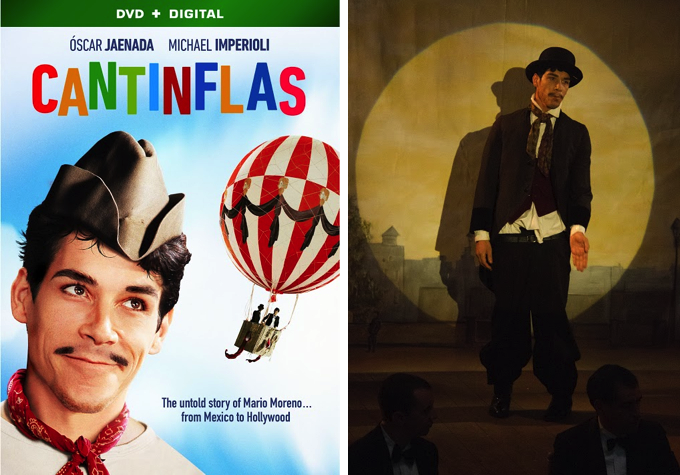 Cantinflas' work is still still fresh and it's something I hope to share with my daughter one day. This is one reason why I want to raise Julia to be bilingual. I feel it opens up another world that would otherwise be lost in translation. My favorite line in the movie happens when Cantinflas runs into a friend on the street and they start bantering back and forth. Someone asks, "Was that Spanish? I didn't understand." He replies, "Not Spanish, that was pure Mexican." Here are a few more great lines:
No sospecho de nadie, pero desconfío de todos. ("I don't suspect anyone, but I'm distrustful of all.")

Estoy aquí porque no estoy en ninguna parte.  ("I am here because I am not nowhere.")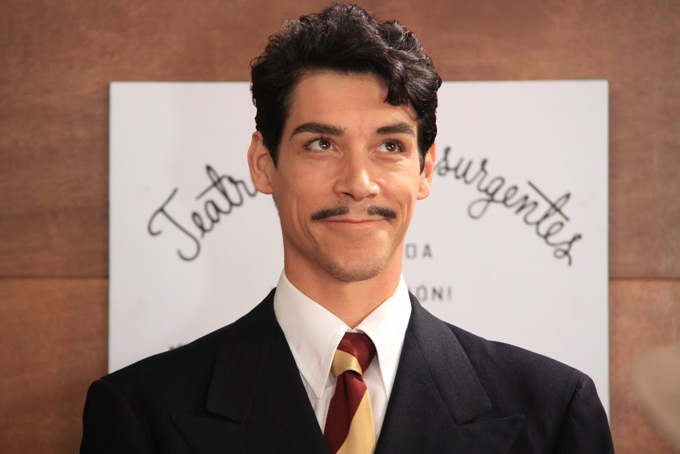 As of today, you can purchase CANTINFLAS on DVD and Digital HD to enjoy at your next movie night. I think this one is worth sharing with family, as is just about any of Cantinflas' many celebrated films.