This post is brought to you by Target Style
Shop the new AVA & VIV collection in stores and online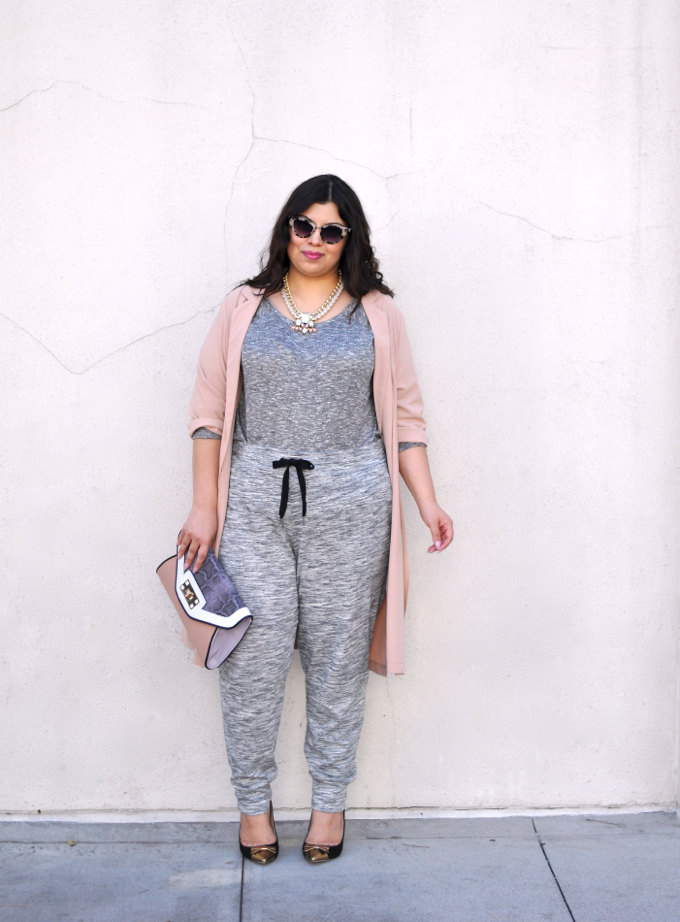 After looking for a monochromatic grey marl look for some time, I found a perfect pairing in these jogger pants and slouchy top from AVA and VIV, the new plus-size collection at Target.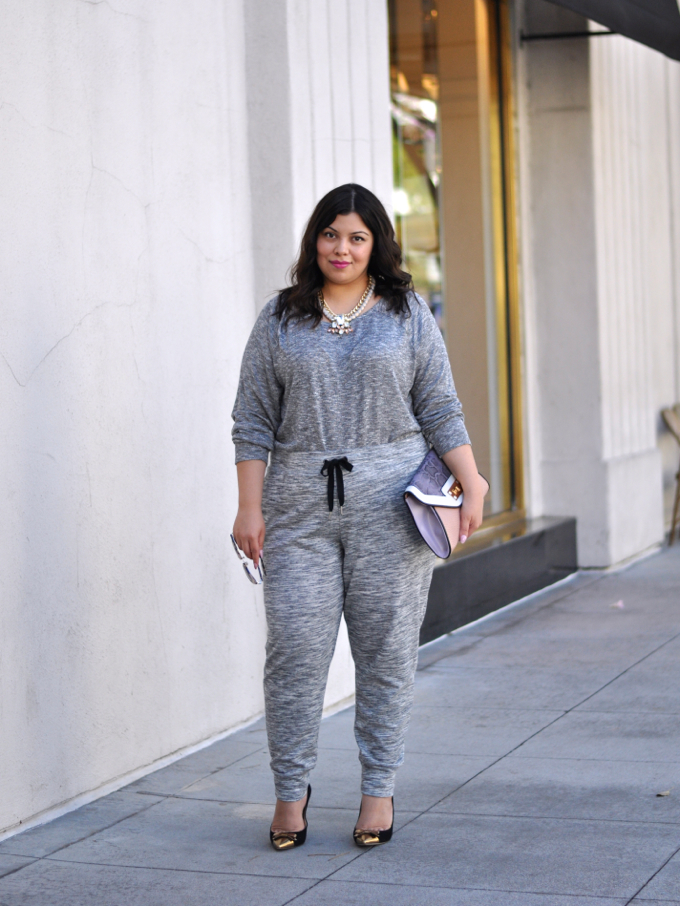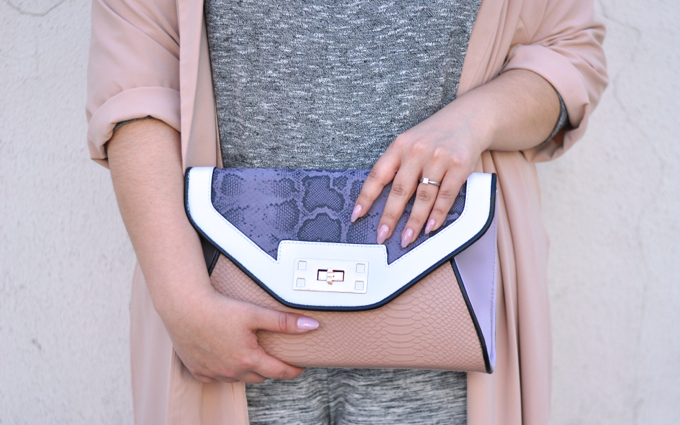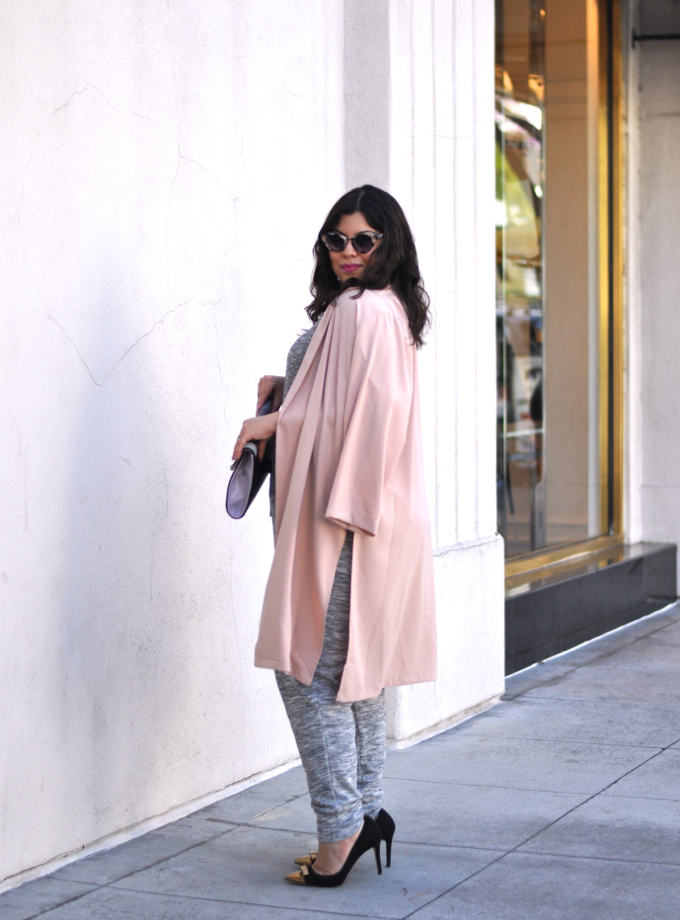 The Challenge
Target is one those places where I'll go because I might just need some makeup wipes and I end up coming home with a new scarf, a novelty mug, and an oh-so-cute seasonal greeting card—and the wipes if I remember them. Last time I was there, I went to the new AVA & VIV section and finally got a chance to see the collection in real life. I limited myself to $50 because (like you) I have so much clothes! I found plenty of pieces in the $20-25 range, including both of these. This outfit is a great example of making the most of your wardrobe. When shopping, I keep in mind what I already have in my closet and how new pieces might be used to create a completely new look.
The Look
I'm in love with this chic weekend look that I put together. Wore it to enjoy a lunch date with my husband. If you want to recreate this look, you'll need joggers, a slouchy top, a long blazer or duster coat, and some statement accessories. I ended up playing up the black tie on the joggers with bows on my heels. Cream and grey run through my glasses and necklace, keeping with my grey theme. Added blush in my bag, jacket, (and my nails!) for a feminine touch.
More Ideas
I've already worn both pieces with sneakers and a denim jacket for a trip to the park with Julia. The joggers are SO nice to lounge in around my home and office. For that "Parisian fashion editor" look, you could wear the pants with a satin camisole and a tuxedo jacket. Or for a cute mom-on-the-go look, the top is long enough to wear with leggings—I'd just add a top bun and some fun flats.
Have you seen this collection in person? Let me know!