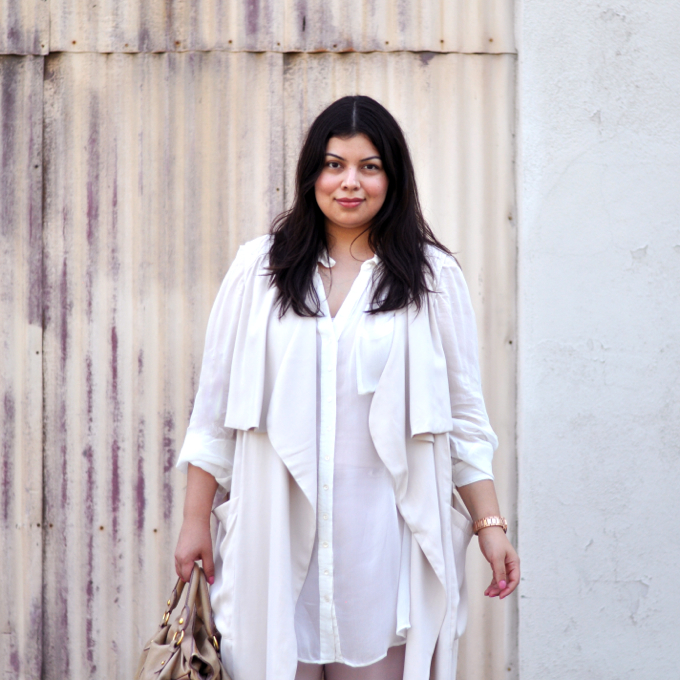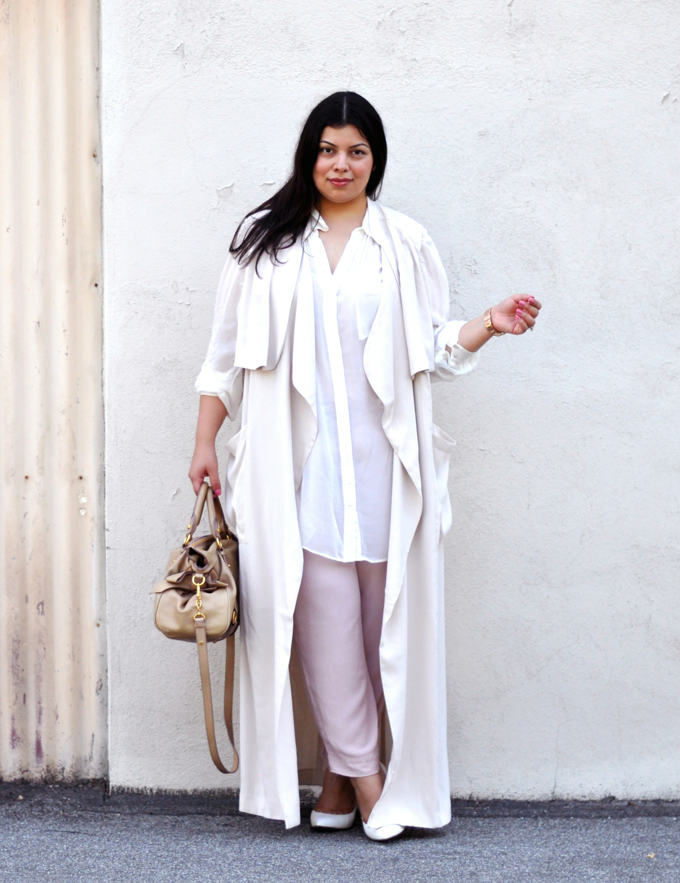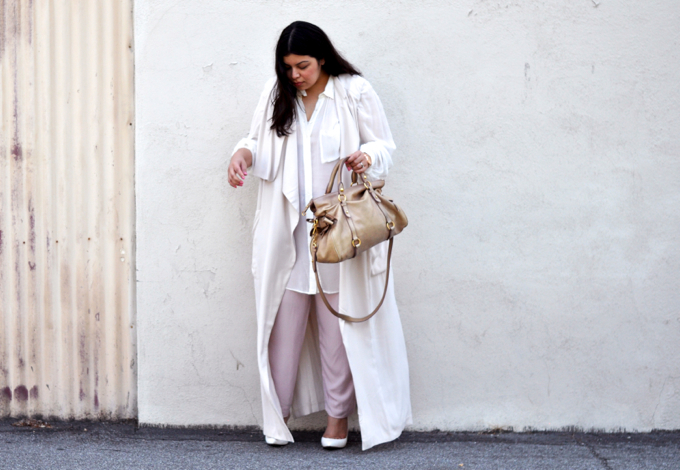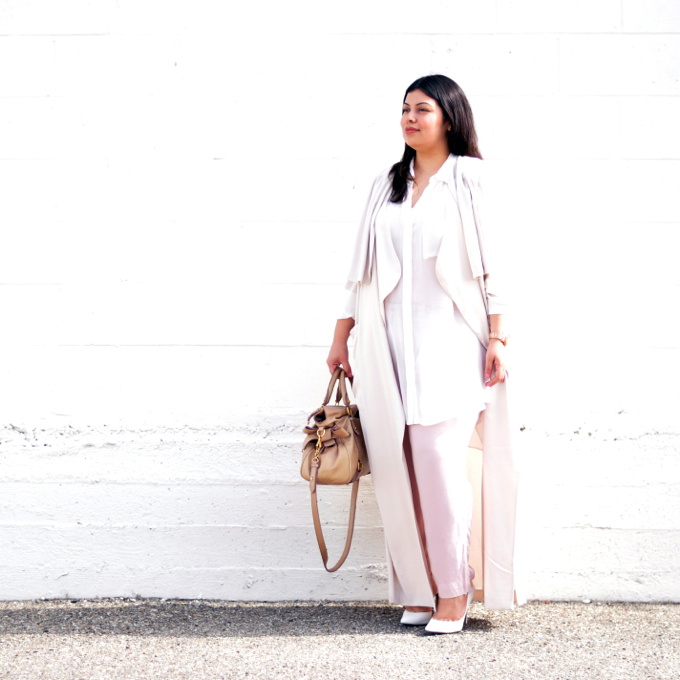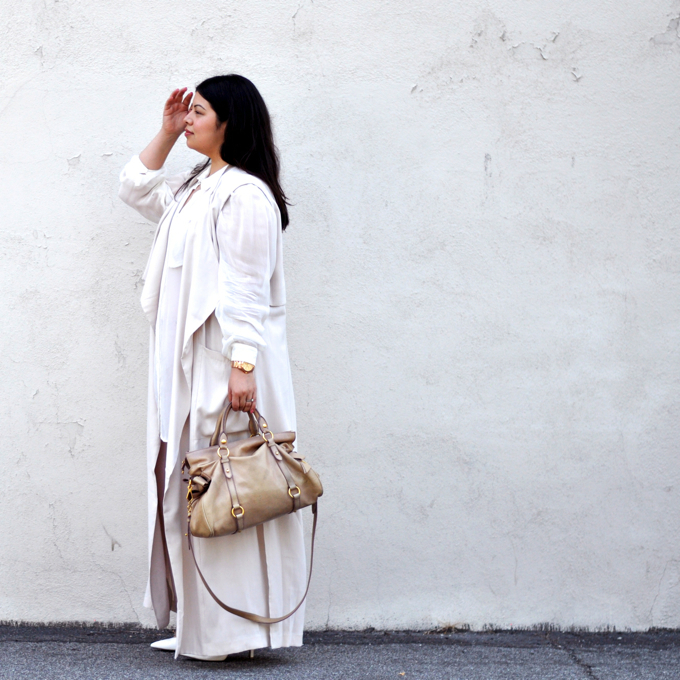 Sleeveless trench, Carmakoma shirt, Dorothy Perkins cotton pant, J. Simpson heels, Miu Miu bag
This is my first spring/summer feeling drawn to long lengths. If you do it with ultra light layers, it can actually be a good way to stay cool. Let's get right to THIS JACKET. You can find it here, it's from Nordstrom's plus-size line Sejour. When I saw this silky, sleeveless, impossibly chic jacket, I knew it was going home with me. It was the last one at my Nordstrom and the salesgirl told me it's been flying off the shelves.
I can see myself sipping mint tea in Casablanca in this.
Let's talk shop for a moment. I see a new direction in plus-size fashion that goes beyond bodycon dresses or crop tops to a place that is more experimental. Not that those aren't great, but I do welcome this shift as a sign of how far the industry has come. The fact that something as fashion-forward as a floor-length, sleeveless trench is being made in plus is just incredible. Bravo, Sejour!
My interests on this blog have always been twofold: on one hand, celebrating my body and putting that at the forefront much of the time. On the other hand, my personal style and innermost thoughts. Lately, I've bridged these through my yoga practice. It makes me feel "in" my body in such a wonderful way and helped me rethink my approach to my overall health (now including mind, body, and spirit.) Maybe my inner yogi is peeking out through this outfit too.