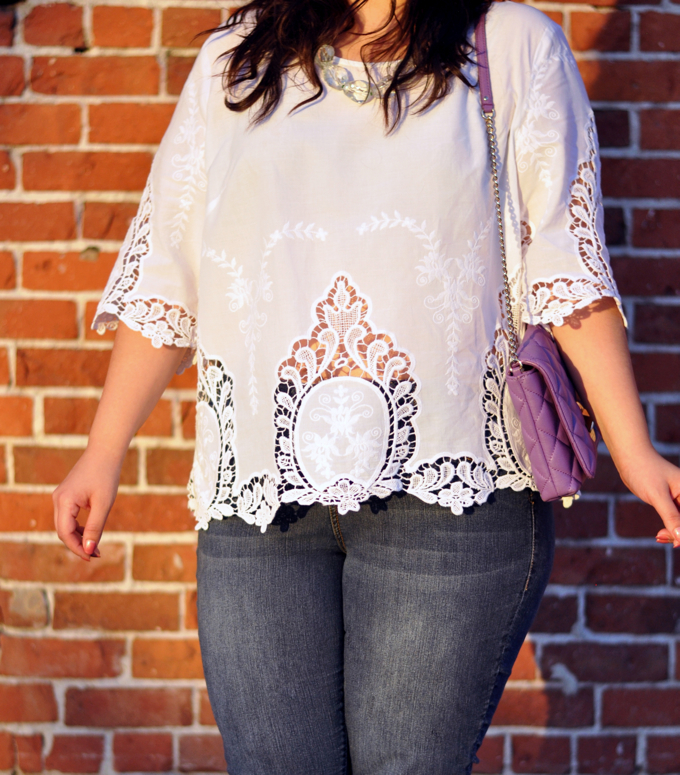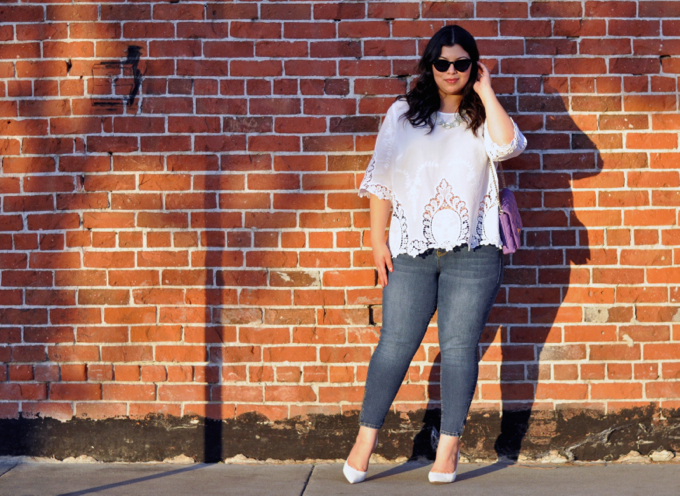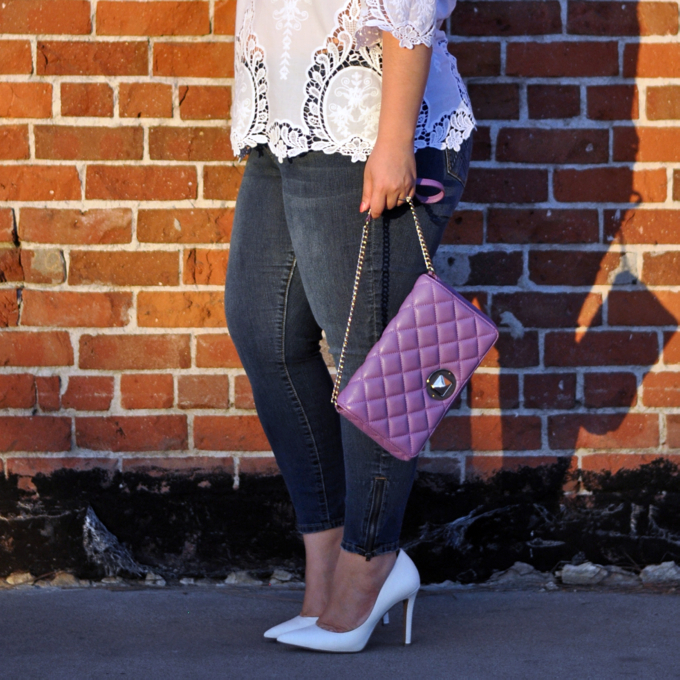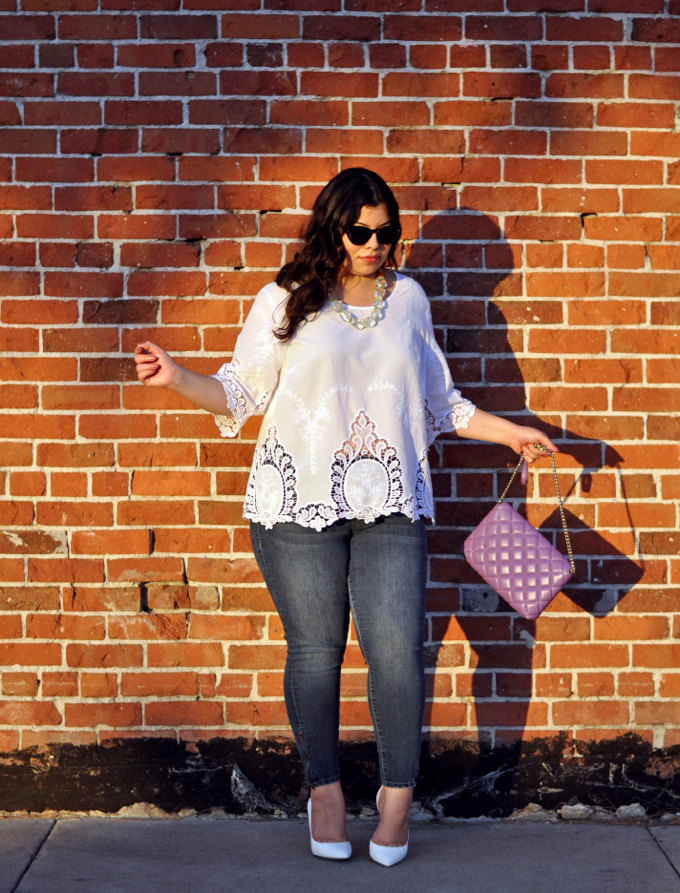 I love romantic, easy to wear looks and this one hits all the right notes: light fabrics, a curve-hugging silhouette, a few jewels, a ladylike bag, and pretty pumps. 
I'm never more confident in an outfit than when the clothes themselves feel good. That's what I reach for time after time. Fabric matters to me because it makes all the difference in terms of the quality and feel of my clothes. I always check labels in search of natural fibers. I love wearing cotton because it breathes with me, feels soft on my skin, and wears beautifully. These are the makings of a wardrobe favorite.
This outfit is a perfect example of style and comfort. I'm all about the lace trend and this intricate blouse is 100% cotton—and just so gorgeous! I paired it with my favorite jeans, the kind that just look better over time. The secret to a great pair lies in the quality of the denim. I like my jeans to fit perfectly, so here I'm wearing an 80% cotton blend. That gives me the stretch my curves need while still looking and feeling good.
You can find more tips and a curated collection of cotton favorites over at TheFabricOfOurLives.com website.
This post is sponsored by Cotton Incorporated.
Find your cotton favorites here.