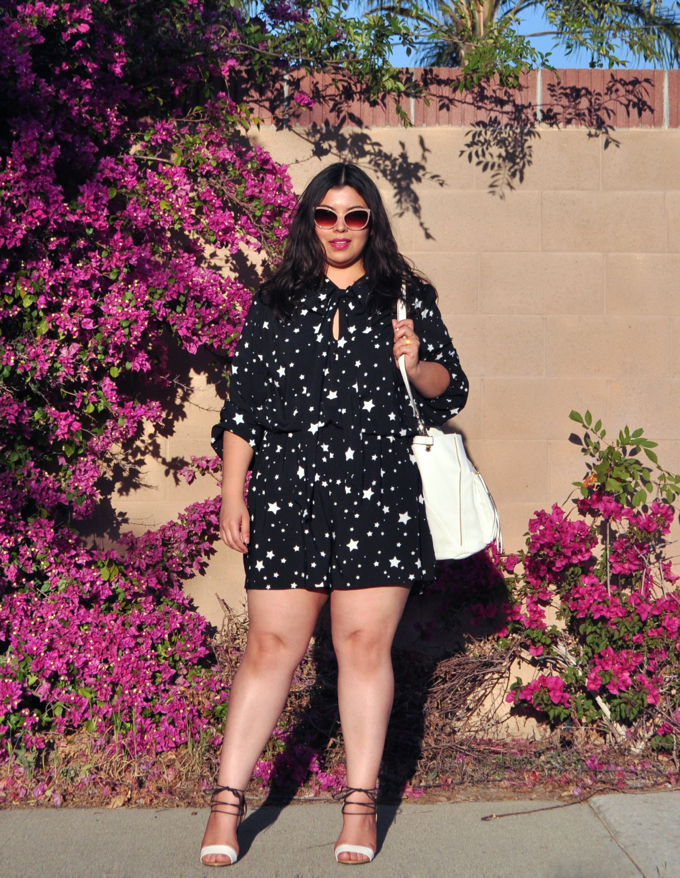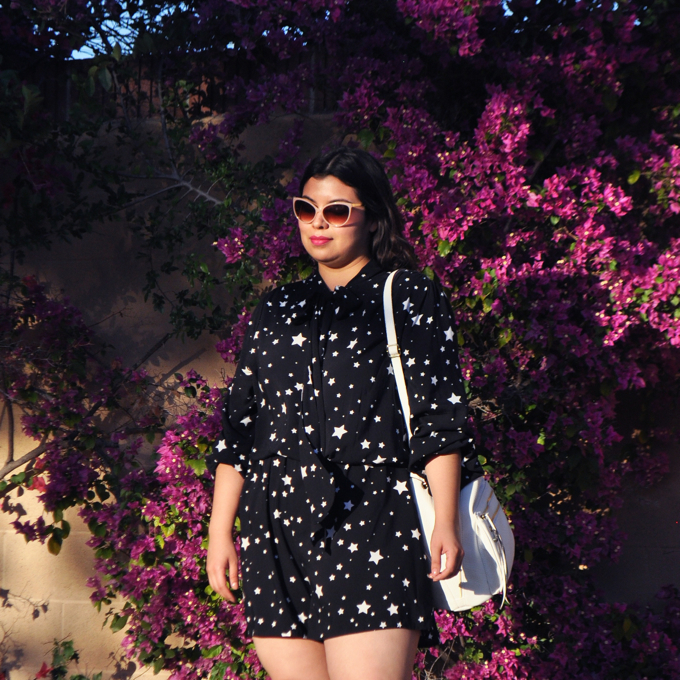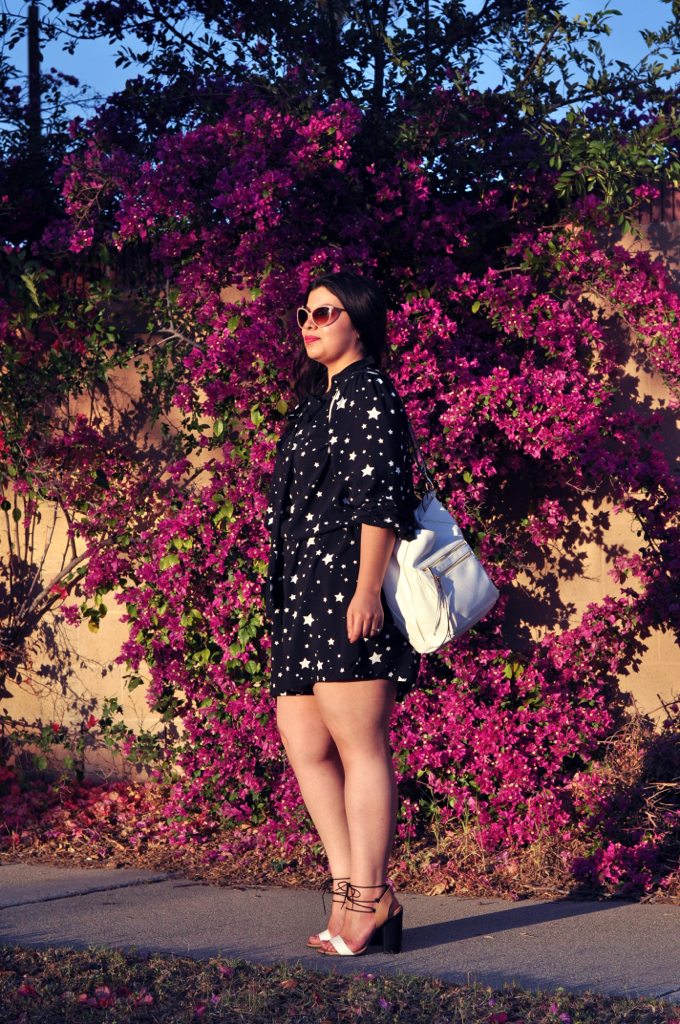 I've been a mama for three years and as we approach Mother's Day, I sit and reflect on how far we've come. Becoming a mom changed my entire universe. Like any great cosmic event, the experience has been formidable and awe-inspiring. Mother's Day means more than breakfast in bed and and heartfelt cards (though we like that a lot.) It can also be a day to celebrate the complex beauty of motherhood—the stretch marks that never faded, the forehead wrinkle caused by an often furrowed brow, the laugh lines, the softer tummy. All of it is evidence that our kids happened. 
This year's Mother's Day #OOTD is going to be a little daring, but it's completely me.
Outfit Elements
STATEMENT ROMPER: This star print romper is the eye catcher and  in a word, perfect. Looks much more expensive than what it cost.
BUCKET BAG: So chic and modern, you'd never guess I have apple sauce pouches and granola bars in there.
LACE UP HEELS: I had to get these tricolor lace up sandals because the thick heels make them much sturdier. Neutral colors make them super versatile.
POP OF PINK: Finished the look with nude pink sunglasses for a retro feminine touch and bright pink lipstick for contrast.
I found everything at JCPenney. I'm so impressed with their Belle + Sky collection; it's fashion-forward and affordable which is exactly what I like. After discounts, I got my entire outfit (including shoes and accessories) for just north of $100. Amazing! Keep an eye on those discounts, particularly the "Penney Days" where items go on sale for a penny. I'm also excited to check out the plus-size collab with Project Runway winner Ashley Nell Tipton. I might need a flower crown for that one.
FIT NOTES: the romper is roomy and the elastic waist can be hiked up (like I'm wearing) or worn lower if you prefer more of a knee-length look. It's available in straight and plus-size, which always makes me happy. Love the keyhole and tie neck. Felt very Kourtney Kardashian in this outfit.
Happy Mother's Day to all the stellar mamas out there.
Made in collaboration with JCPenney