One of my favorite things to do when I have time to myself is window-shop online. But sometimes I have way too many dream carts floating out there in the internet and I forget about items I fell in love with but didn't purchase right away. It would be great to have a way to organize everything right?
When I learned about Shoptagr I thought, WAIT THIS EXISTS?! Check it out.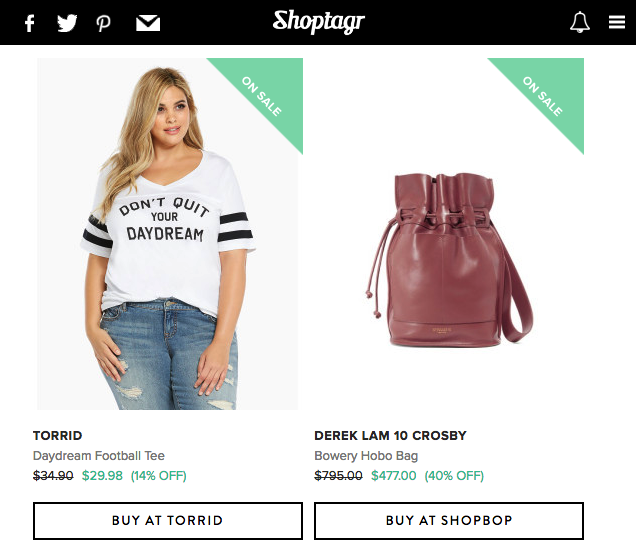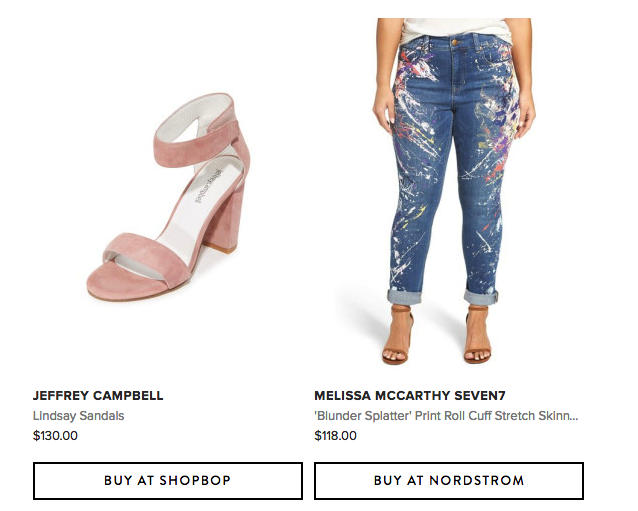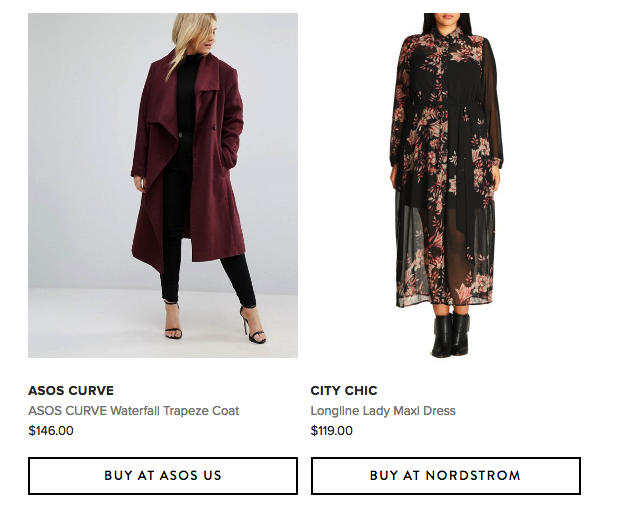 It does exist! It's is a free app for desktop and mobile that lets you save, track your items, and alerts you when those things go on sale, including coupon codes. It can also let you know when a specific size or color are low in stock, or back in stock.
Take a peek into my list. You'll find pieces from several of my favorite shops—ASOS, Eloquii, River Island, Missguided, Anthropolgie.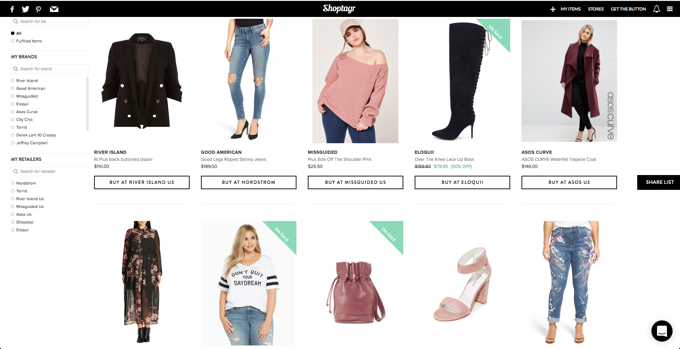 At any given time, I have several potential purchases in mind. Before I make a purchase, I like to shop smart: compare different items and look for good deals. I love that Shoptagr organizes this for me in a beautifully clean layout.
The Shoptagr icon in the corner of my browser
Here's how I use the app. It's a one-click install into my browser. Then I made a Shoptagr account. Say I'm browsing ASOS (known for both sales and sell-outs) when I come across a dress I love. I click the Shoptagr icon on my browser and it saves to my Shoptagr page. I can input a few more details and get alerts accordingly. When it goes on sale? Buy. This is perfect for stalking fashion you love, but would only purchase if the price were right.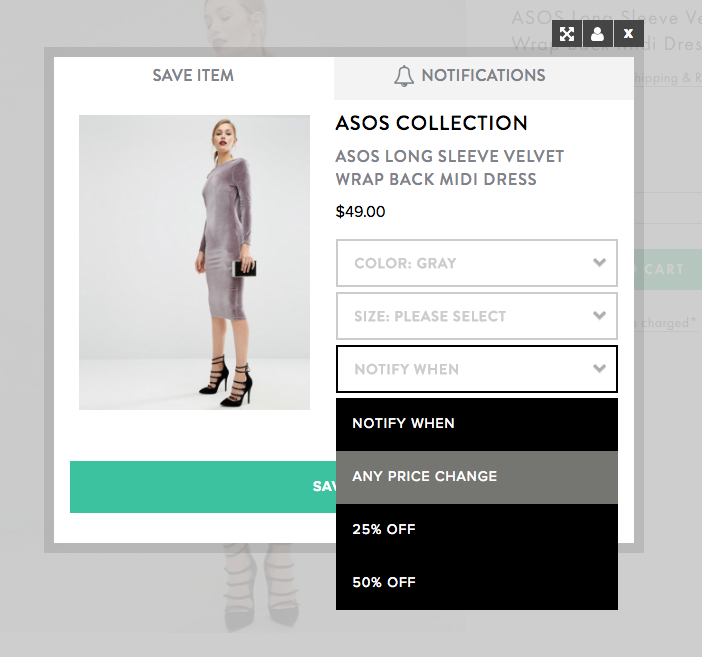 This is so much better than the alternative—routinely checking to see if something has gone on sale or forgetting about your clothes and being be sad when they're sold out.
You can use the app in creative ways, like making shareable wish lists. Um, hello holidays! I can also see this helping you get the most out of big sales, like Cyber Monday. You know I love clothes, so I also love anything that helps me stretch my clothing budget!
In collaboration with Shoptagr