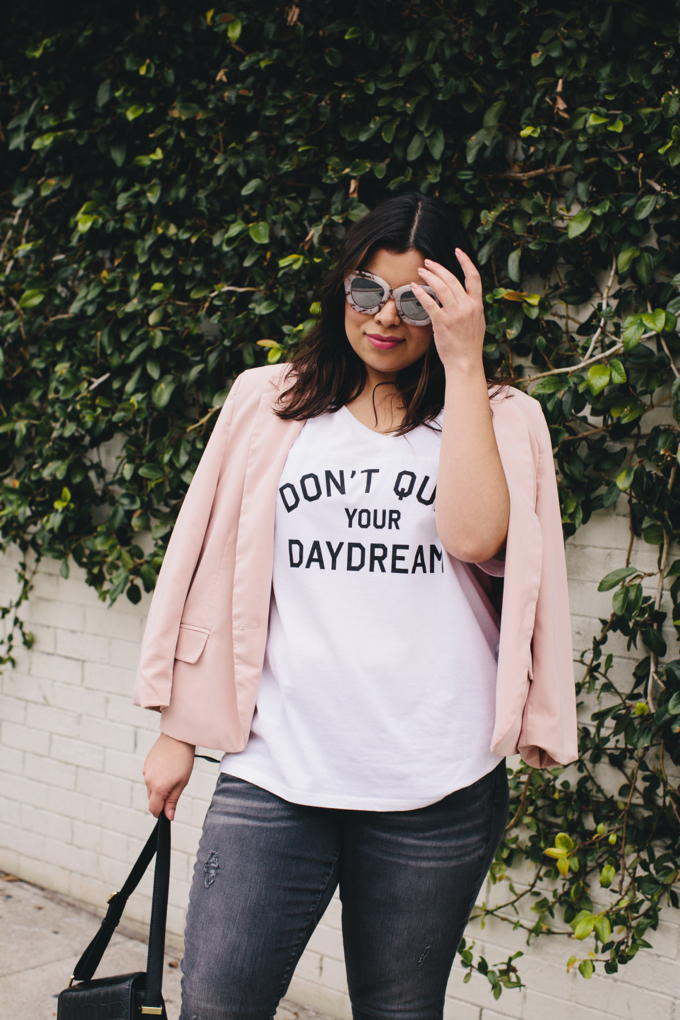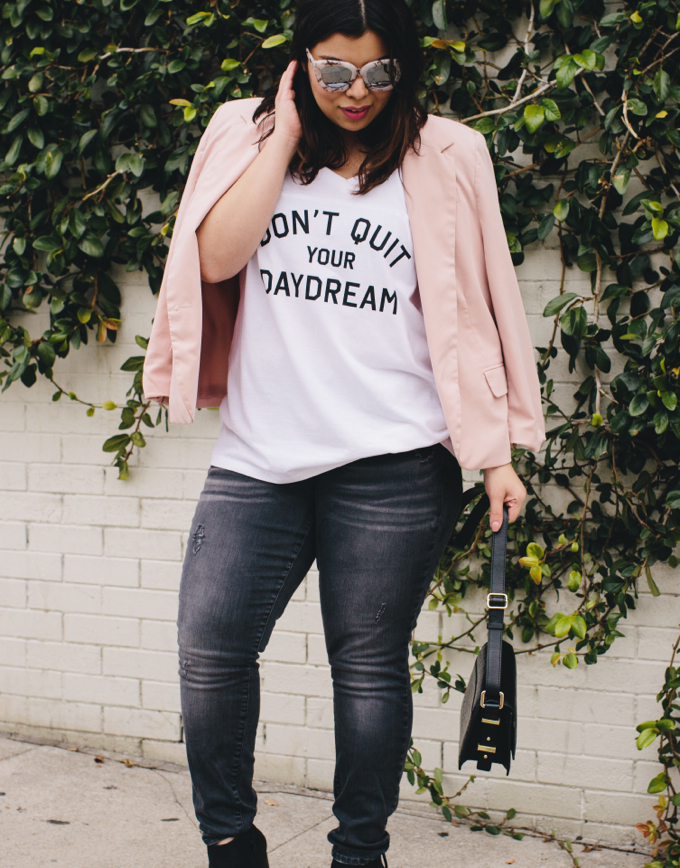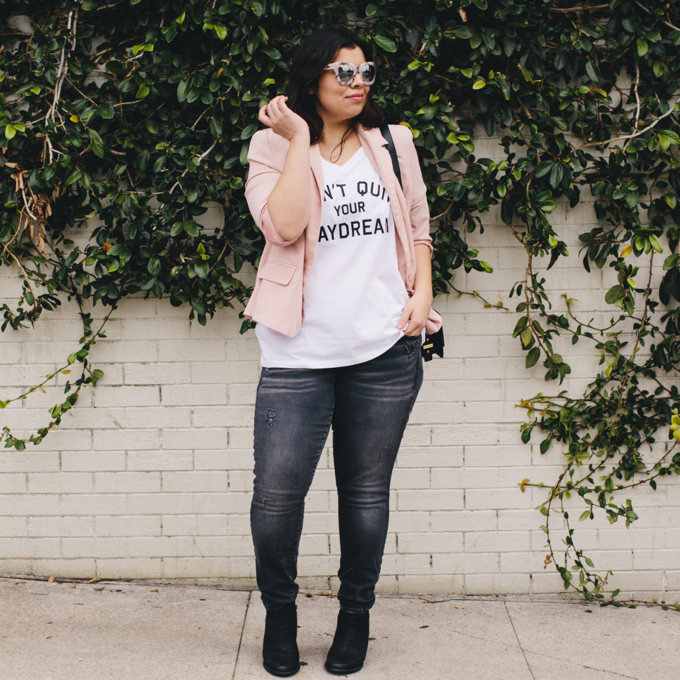 Wearing: Torrid tee, ASOS jacket, SLINK jeans, Blondo boots, Quay sunnies
Sup sup. How's 2017 going so far? Mine started with a bang—a major win in my "in real life" work which has me waxing poetic about purpose and potential. Here's to daydreams becoming reality and reality being but a dream itself.
Food for the soul: I love cooking. I find the process so relaxing and it's been integral in my efforts to eat a balanced diet. This past week, I made an amazing chile de árbol salsa to go with carne asada, gooey chocolate brownies, whole wheat pizza dough, pizza sauce, coconut red lentil curry, and a tuna-quinoa-veggie toss salad.
Morning ritual: I start every morning with English Breakfast tea. (I told my husband: Forget candy and flowers, I just want tea and biscuits from Fortnum & Mason.)
My new skincare favorite: the Herbivore Blue Tansy Resurfacing Clarity mask. Get a sample at Sephora if you can. It has a gorgeous herbal scent and I love applying it before yoga. It's gentle, but it works and I'm obsessed.
One thing I want to get better at: Reading. Instagram captions don't count. I'm starting with Barbara Kingsolver's ANIMAL DREAMS and my goal is to read one chapter before bed each night.
Photos by Jessica Castro