In collaboration with Old Navy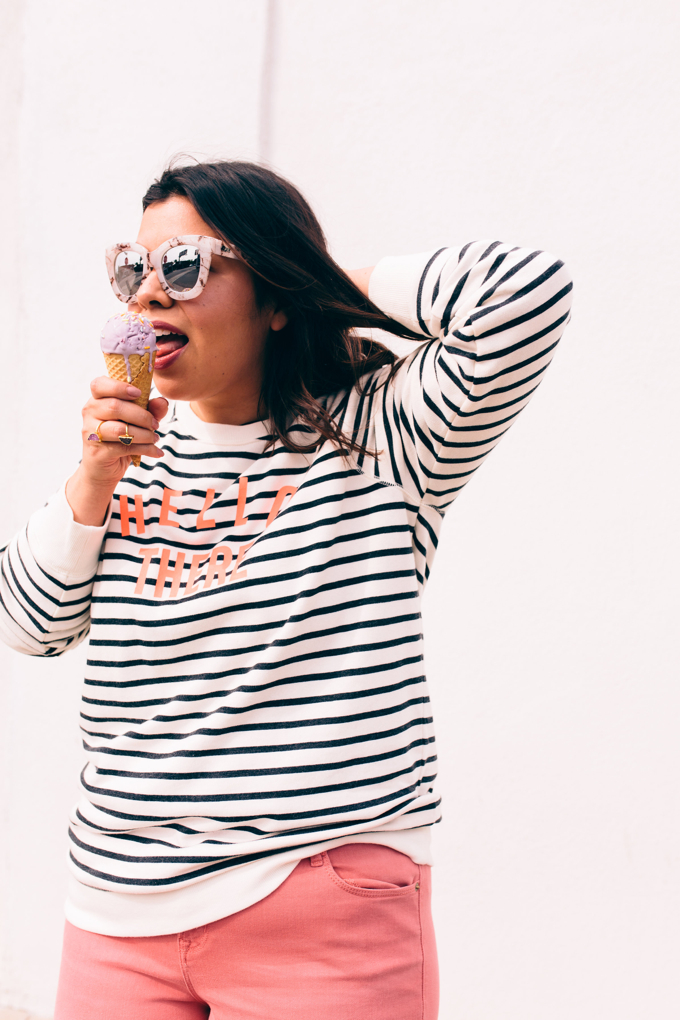 As we have more and more bright blue skies and warm, breezy days, I'm loving a fresh take to nautical style. Think: classic stripes, bright hues, and modern cuts. The idea is feeling like you're in some adorable seaside town.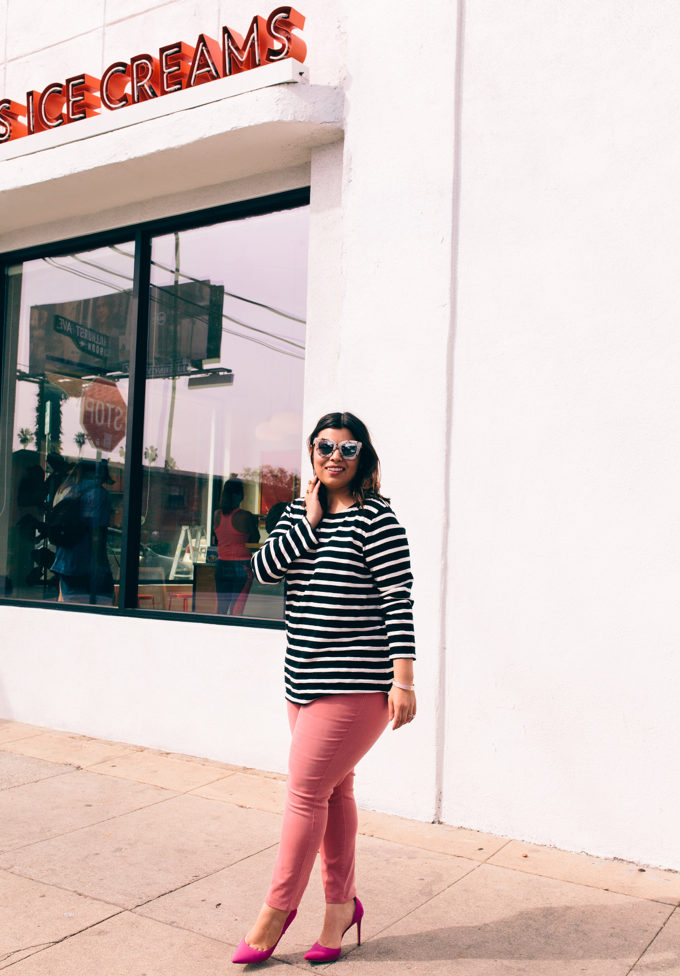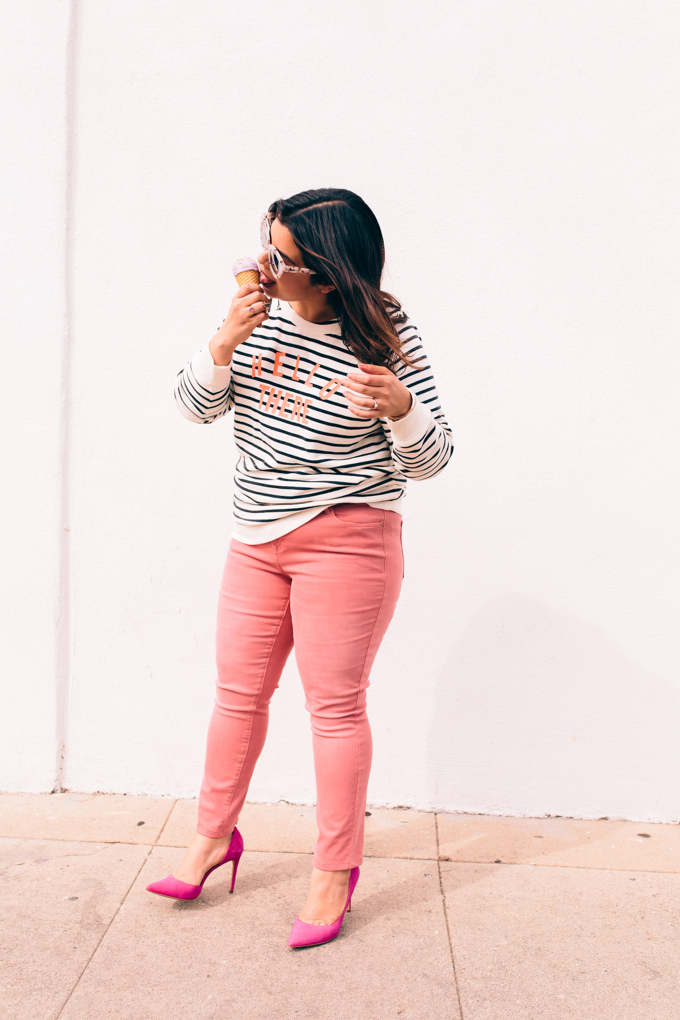 Boatneck tee, "Hello There" sweater (runs big,) Rockstar jeans, Bracelet
I've wanted pink jeans for a long time but I hadn't found the perfect shade, until now. These jeans in "strawberry dust" are just the bright, warm pink I wanted (and they're available in straight and +size, though you'll have to check back for a restock in pink.) This is a sweet look for an ice cream date! P.S. If you go to Jeni's Ice Cream, make sure to try the lavender berry, it's my favorite.
Um, can we talk about how Old Navy has some really cute denim right now?! These bright white ankle cut kick-flares are dreamy!





Kick-flare jeans, Striped ballet scoop-back, Pink crossbody bag
This outfit has me rethinking my tendency to gravitate toward blue jeans. This style also comes in straight and plus size. The hem is cut raw on these, which I love—you can even trim them a bit shorter if you like. I wore these with mariner blue and white stripes; an eternally chic color combination. I can't decide whether I prefer the tee half-tucked in or tucked in all the way. What do you think? Either way, just add some bright accessories (pink hues in my case) for this updated classic.
Photos by Jessica Castro