In collaboration with Misook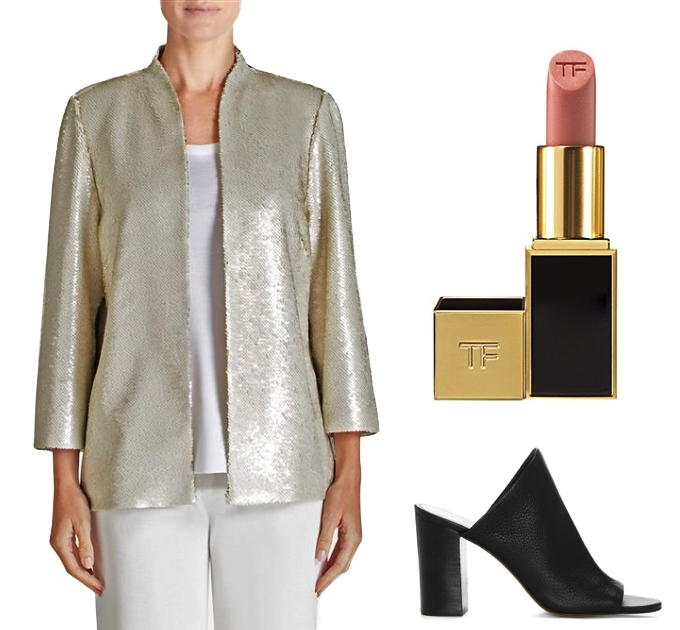 Morocco is on my travel wishlist and until I get to my own riad courtyard there, I'll be wearing this mood. Think: layers of sheer white, unfussy silhouettes, architectural mules, dewy pink lips (I'm ready to forget mattes!) and a golden jacket. I love this sparkling sequin jacket from Misook. It's the kind of statement piece that you can wear with jeans or a white trouser for day and wear on your shoulders with a beautiful maxi dress for night.
Get 25% off at Misook with code MSK9191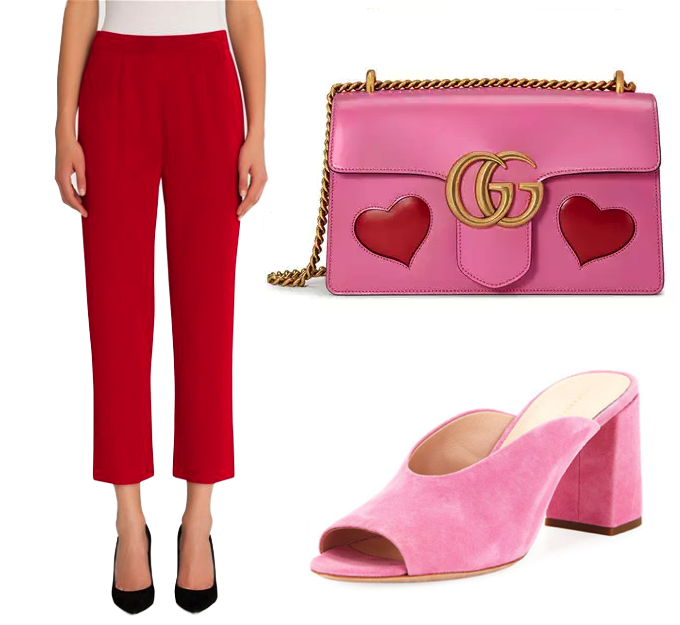 Pink and red might be the most flirty color combination. It's just perfect! Around this time of year, I start to think about fresh versatile pieces to add to my closet. This ankle-length pant is a must-have. This version in red knit will look lovely with stripes, caramel, pinks, purple! Obsessed. If you're looking to splurge on something pink, go for an accessory which will add a burst of sweet color to any look. Go for a heeled mule or a leather bag.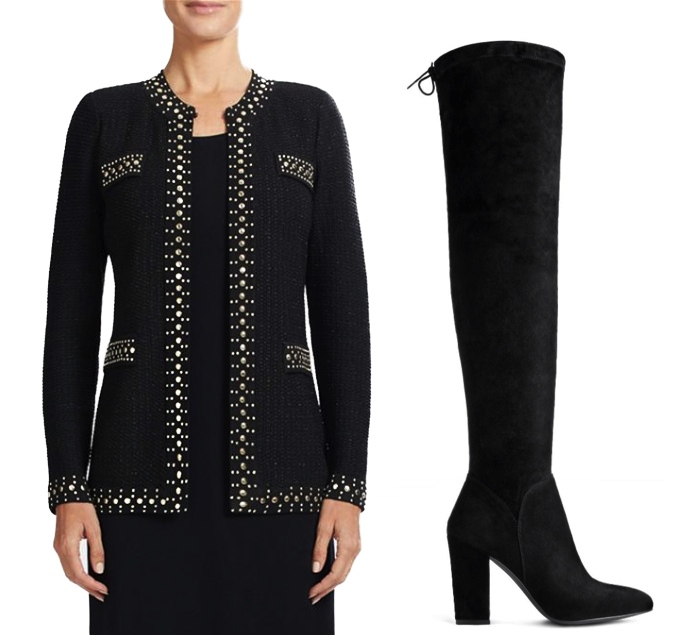 A shortcode to great style is to wear a lot of black. This Parisian dream is another one of my moods for the new year. The classic tweed jacket looks gorgeous with pair of modern, stretch over-the-knee boots. The Misook tweed jacket is a knit (their signature) which makes it particularly comfortable and cozy. Wear this look with your trusty pair of opaque leggings and a longline tunic in black or white. Pearls optional.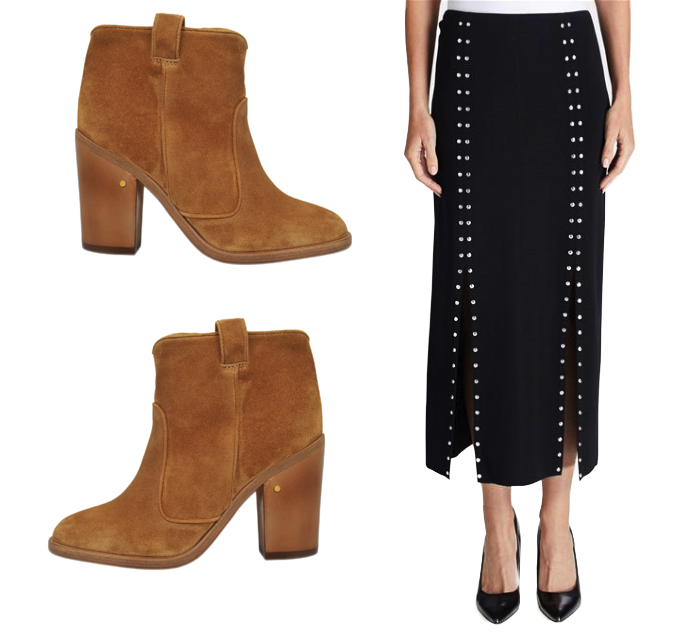 One style inspiration I'll be bringing into the new year is rustic feminine. I love this aesthetic for casual moments with denim, studs, and suede. But these can also be dressed up. Think: holiday at a mountain resort. This gorgeous studded knit skirt would be perfect with a turtleneck, a long cardigan, and a wide brimmed hat. Swap out the cold weather pieces for a pink bodysuit and heels for spring.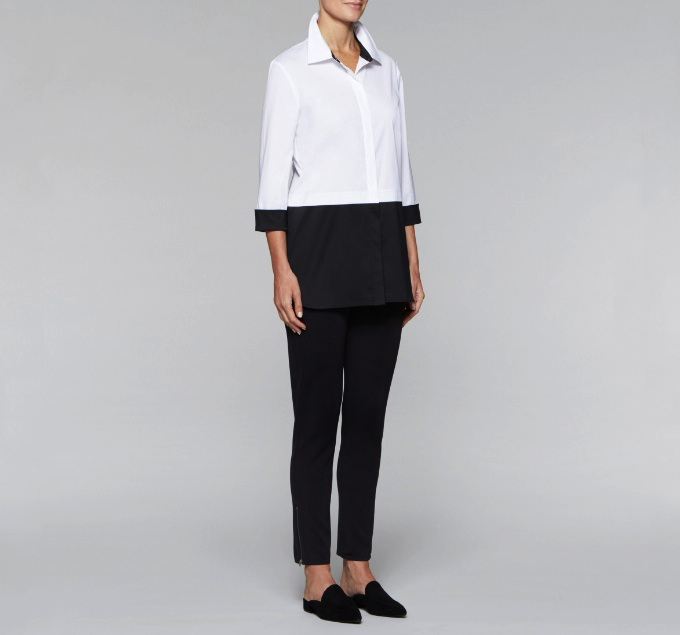 I think the somewhere-in-the-middle level of dressing can be harder than dressing up or dressing down. Not quite a dress, not quite joggers. Think about the kind of outfits to wear to meet a friend for tea, a meeting with your kid's teacher, weekend brunch with your mom. I think the solution is a luxe shirt. They just look so classic and smart. I love this bold black and white shirt and how it's styled with slim pants and flat mules.