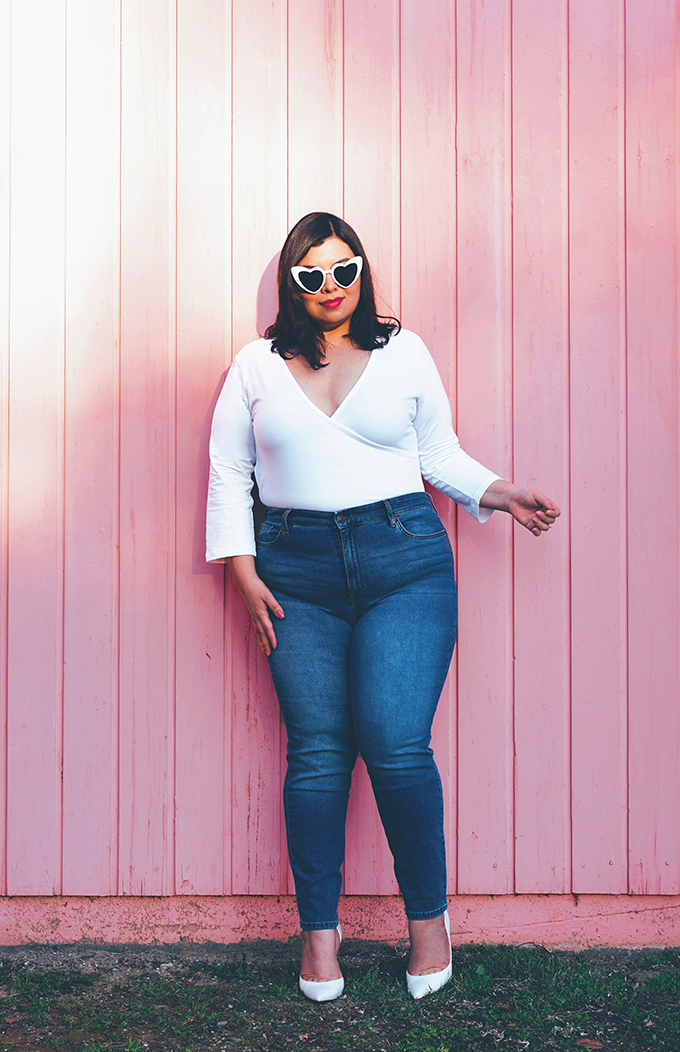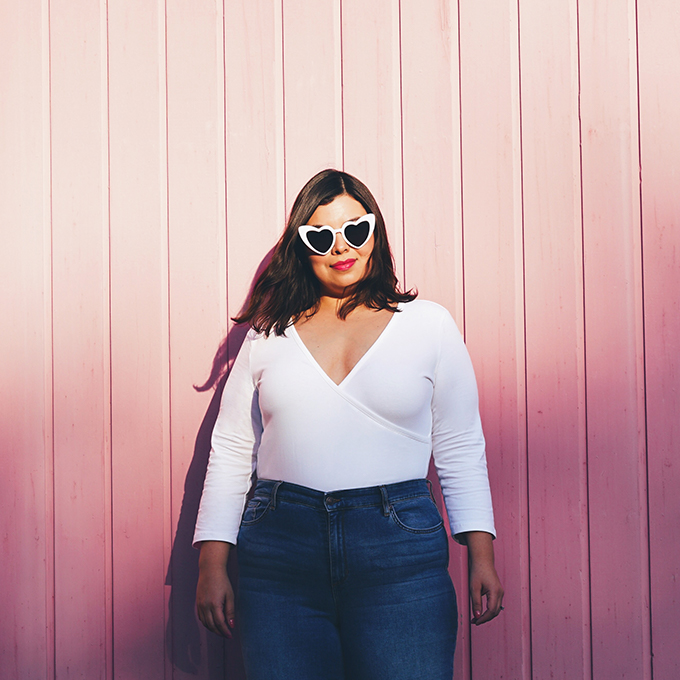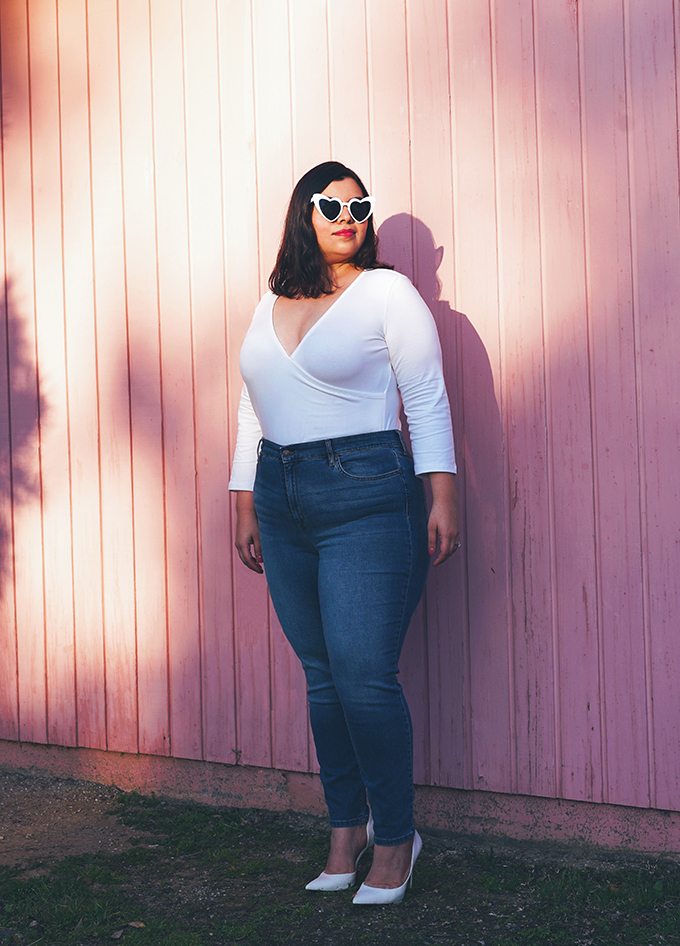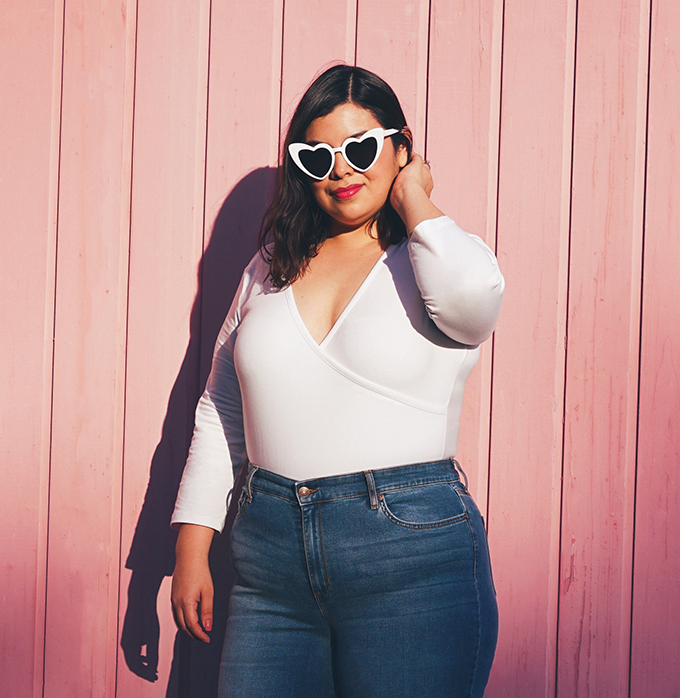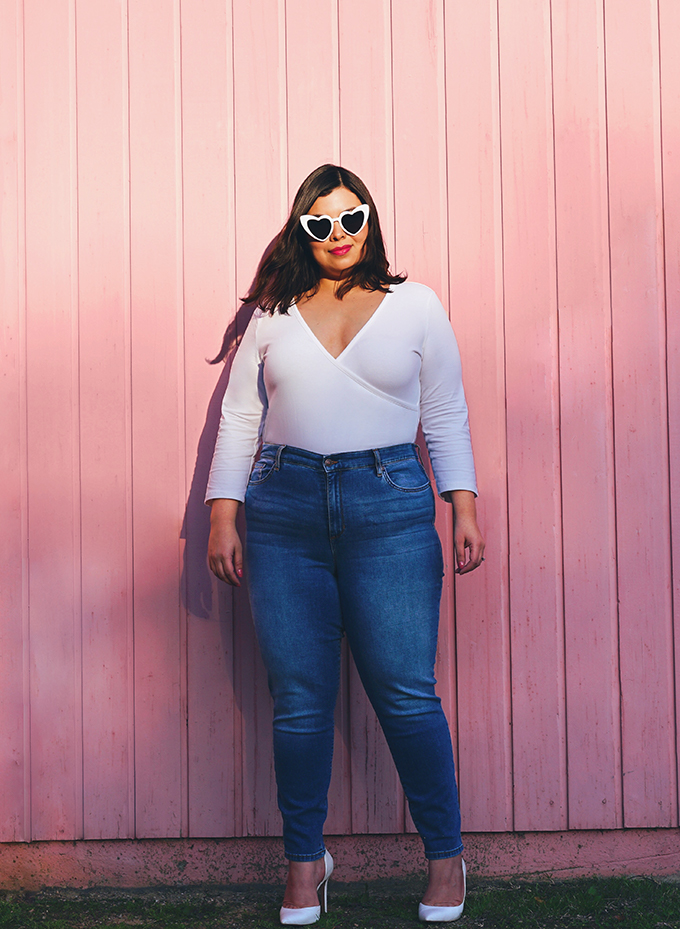 Becoming a new mom means lots of body changes and fluctuations in size and shape. This can be a hard adjustment. If, like me, you're looking for a new favorite pair of jeans, want them to fit perfectly, and don't want to break the bank, you MUST check out these jeans I'm wearing here. The style is called "Rosa."
They're from the new collection, Sofía Jeans by Sofía Vergara. It's available exclusively online at walmart.com (with free 2-day shipping on orders over $35 and free returns!) First of all, these jeans are under $25. The quality is great, which is probably why many of the styles are already selling out.
I tried two denim styles: Rosa and Veronica. The "Veronica" jeans have a straighter cut with minimal stretch (99% cotton, which I normally love.) But at my current size, they were still a little too tight on my hips. Size up on those to be safe! The "Rosa" jeans (pictured in this outfit) have a high rise and lots more give. They ended up being a perfect fit. Stretchy jeans just make more sense these days. I'm always bending and contorting myself this way and that with a baby in my arms, phew! The higher rise feels so supportive.
Most importantly, the Rosa jeans have a contoured waist and curvy fit. If you struggle with jeans that fit everywhere but end up loose on the waist in the back, I think you'll love these!  The jeans available in sizes 0-20. The rest of the collection, which includes this flirty faux wrap top, is available in xs-xxxl. See more of the look book here!
In collaboration with Walmart