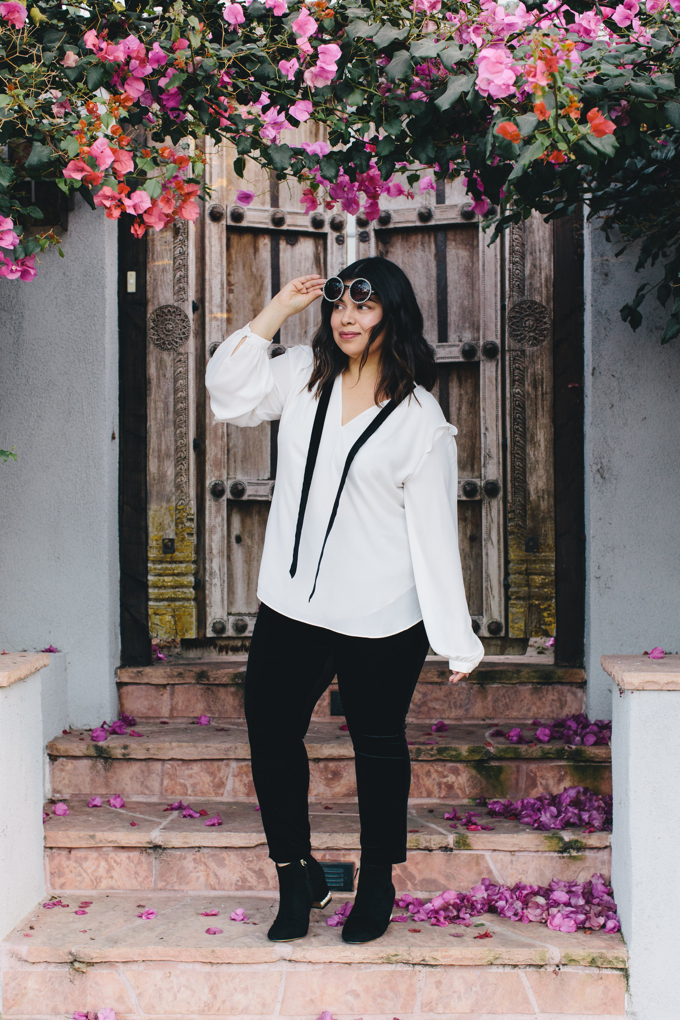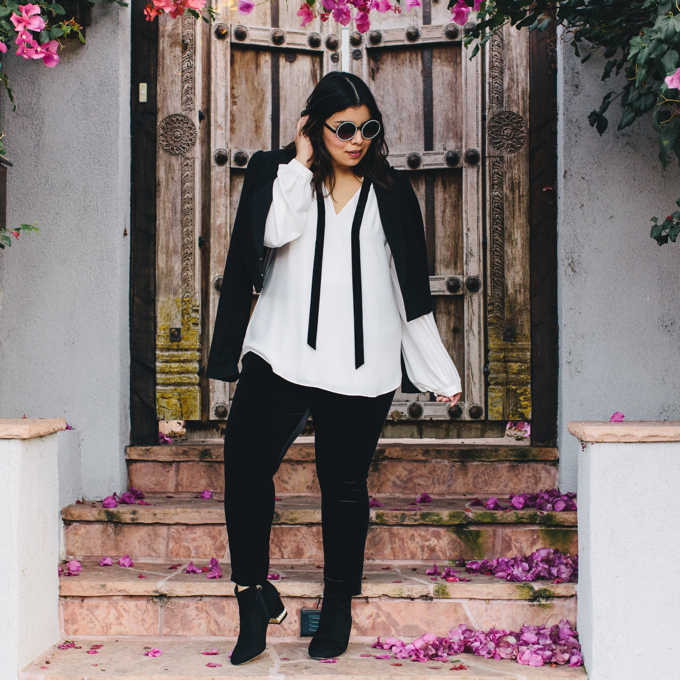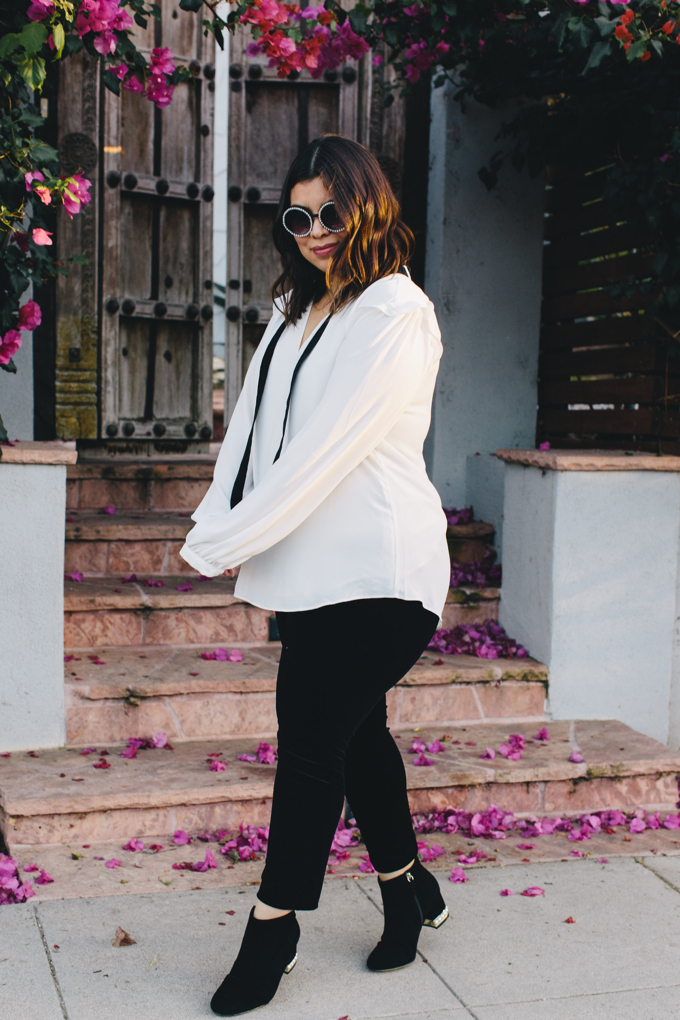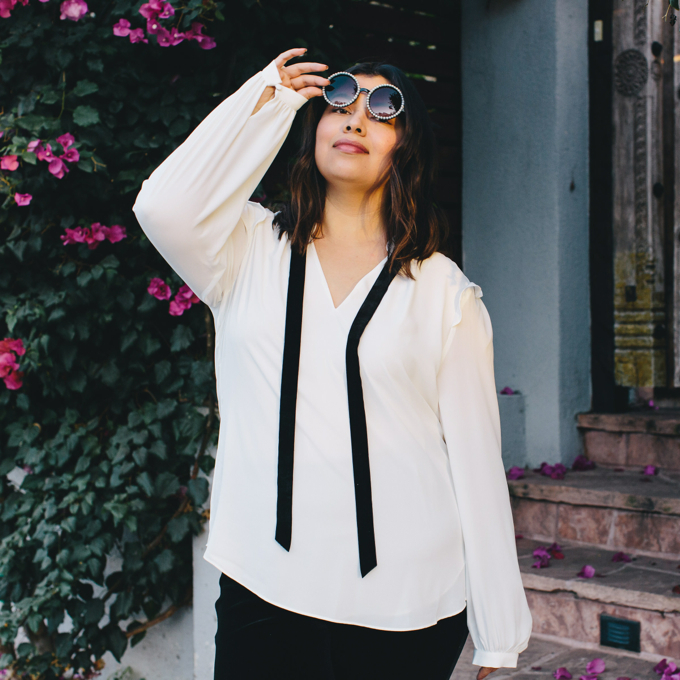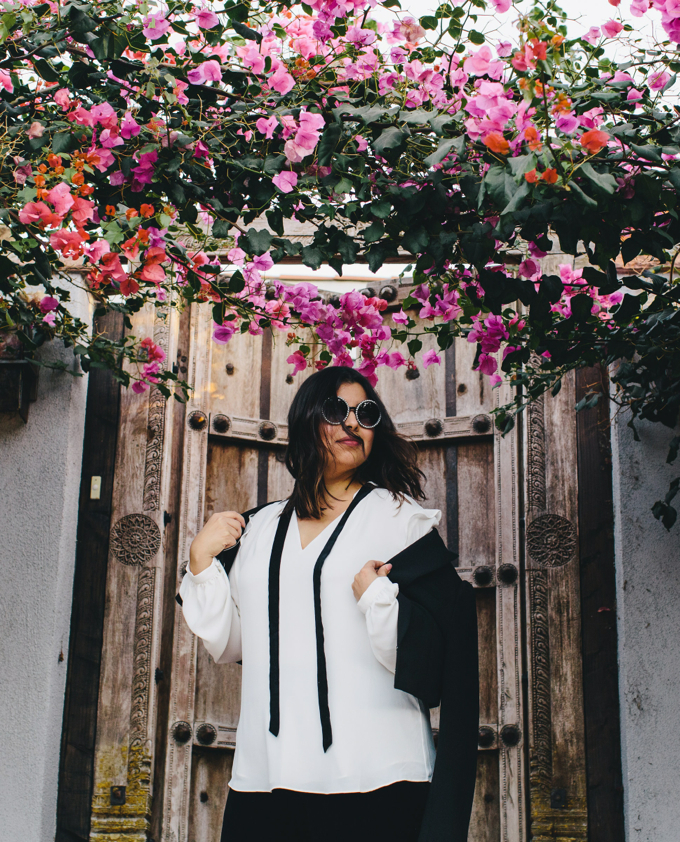 Velvet tie blouse, Cropped jacket, Velvet leggings, Pearl booties
I love the many iterations of "Landslide," but Stevie Nicks' is definitely my favorite. Hearing her sing, "Can I handle the seasons of my life?" always puts me in a pensive mood. The holidays are a season which will soon end. Then we'll be in the newness of spring contemplating our seedlings and making projections for the future. But for now, it's still Christmastime and it's the best time to be replenished by goodwill, moments of stillness, and wintery traditions.
The holidays feel like a balm this year, due in part to our family's newfound minimalist approach. We did away gifts, save for the one Santa brings every child. We shifted from buying presents to charitable giving this Christmas and this has made our holidays lovelier and evaporated any seasonal stress. It has also freed up energy for other traditions. This year we're stamping Christmas cards, baking snowflake cookies, and going on an evening stroll at the local botanical gardens (which get lit up with lanterns!) We decorated our tree with the ornaments we've collected over the years. We're listening to Christmas music. (My pick: Leslie Odom Jr.'s "Simply Christmas") This time of year can be a reminder that our greatest joys cost little to nothing. I think joy is the way people bloom.
I hope you find yourself in bloom all year, even through winter, and that when you come across some of the magic of the season, you hold onto it as long as you can.
x Jay
Photos by Jessica Castro
By Jay 2 Comments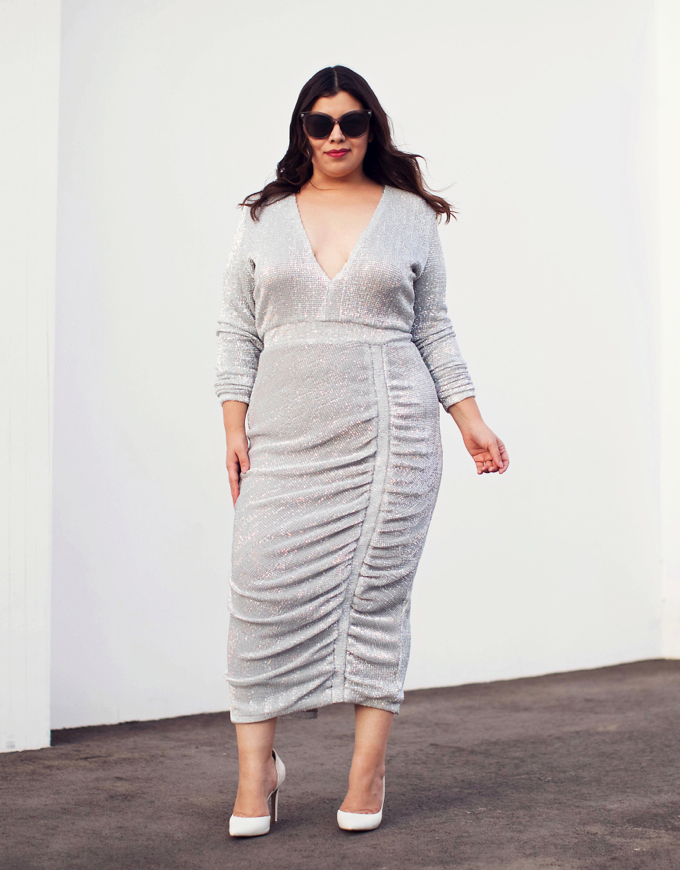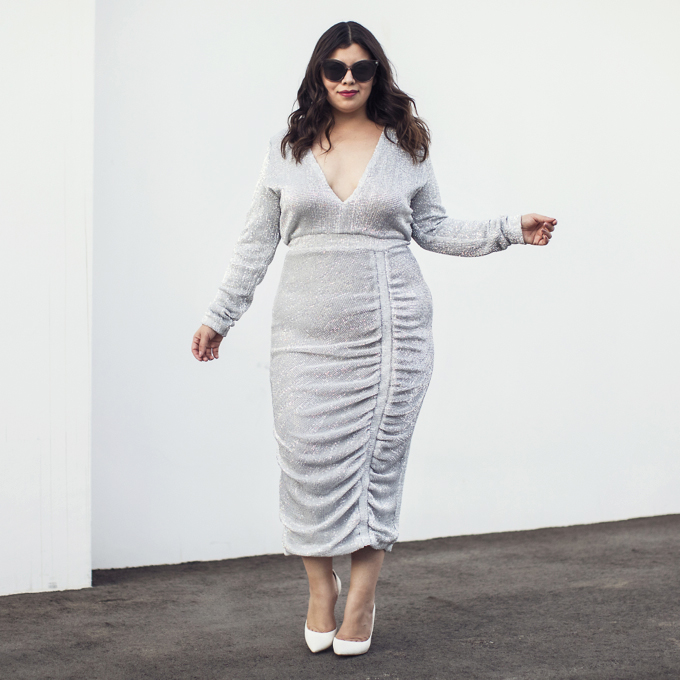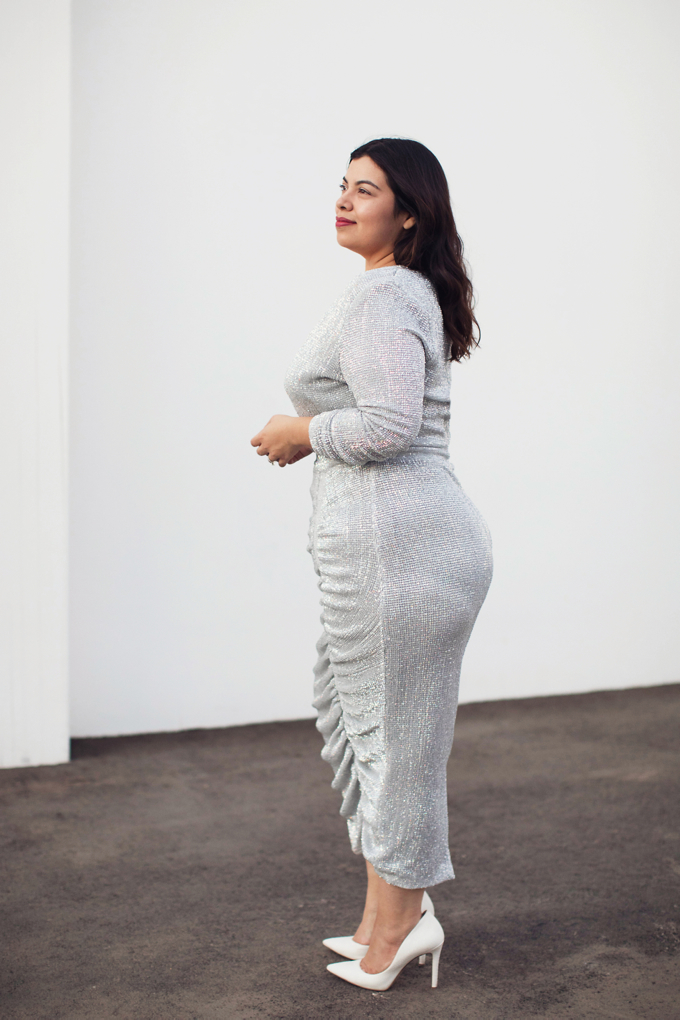 Shimmer dress: here
I love ideas about futurism and fashion. I wonder if the future will be replete with muslin and shades of moss or whether we're going to be floating in space in something more dazzling. If the latter is the case, you can start now by adding some Lavish Alice to your closet. This UK brand makes clothes somewhere in between space chic and insta-baddie. Think: dramatic capes, fluid lines, geometry, and bodycon. Consider this iridescent wonder. This would be perfect for New Year's Eve or any cocktail party where you want to stand out.
This dress was a personal reminder that no matter who you think you are, you can become someone new if only a few circumstances get shifted around. Where you are, who you're with, and what you're wearing. When I saw this dress, I had a bit of self-doubt: can I still pull it off like that? Wearing it, I was once again reminded of transformative power of a great dress. Be the woman who wears the dress.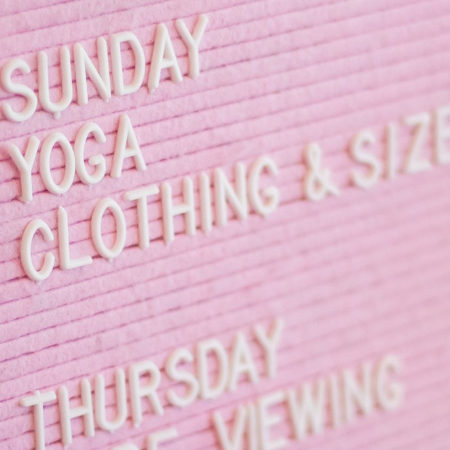 I had the pleasure of speaking at CLOTHING & SIZE, a panel organized by Rachel Kinnard along with Sommer Green, Lauren Downing Peters, and Marcy Guevera-Prete. If the subjects of plus size fashion and body positivity interest you, it's a great read. The average American woman is said to wear a size 16. Marcy made a…