In collaboration with Lands' End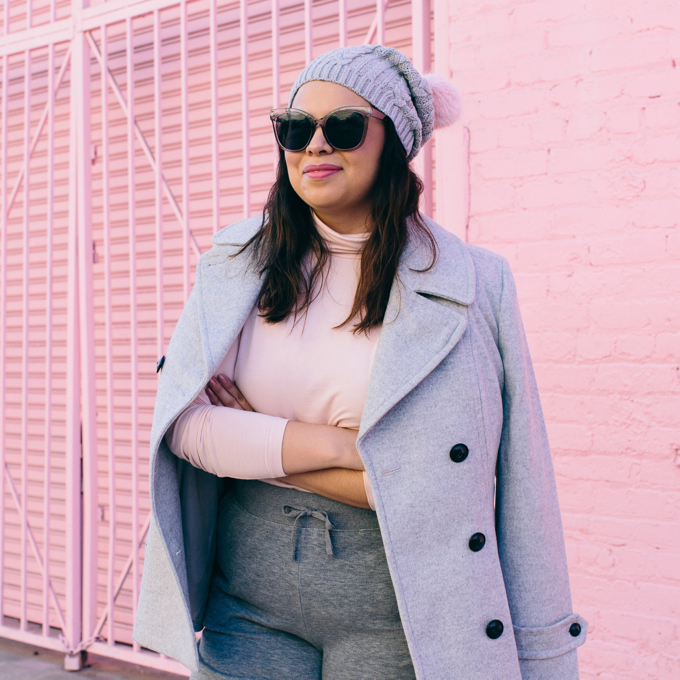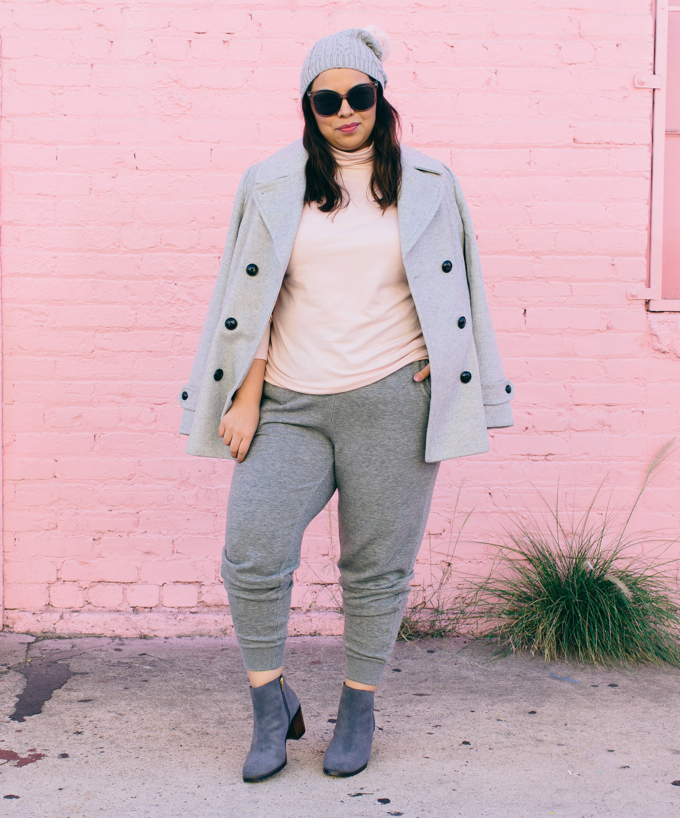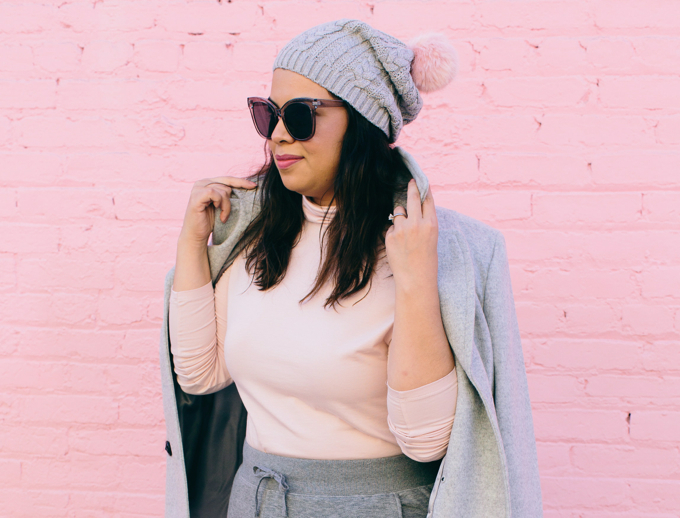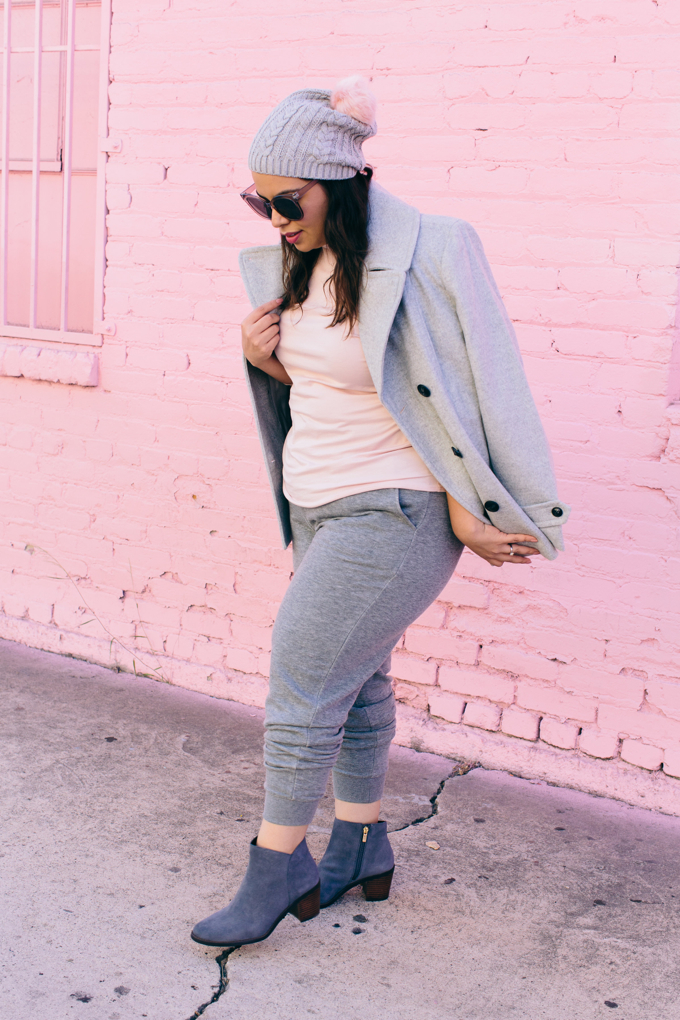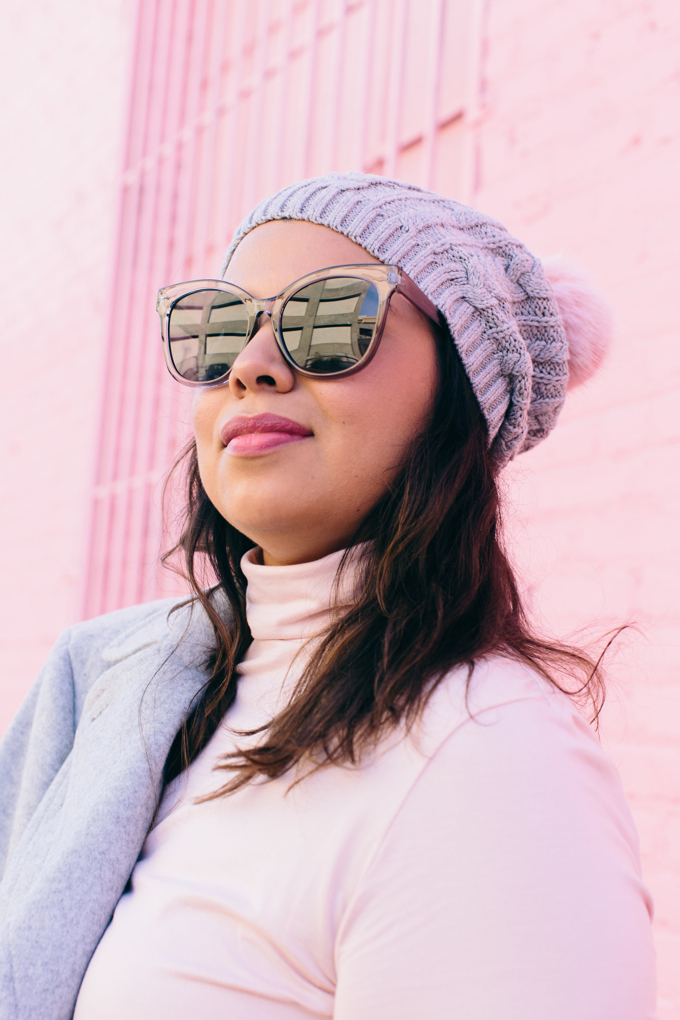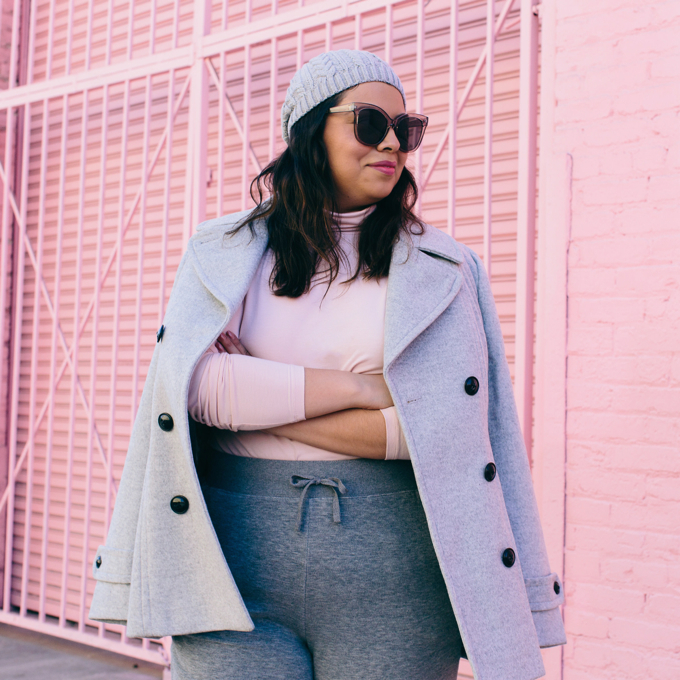 Get this look: Peacoat, Turtleneck, Luxe joggers, Suede boots, Knit hat
Um, can we say hello fall?
As soon as I feel the first chilly morning of the season, I'm reaching for all my cozy essentials. This fall, I'm feeling a palette of soft greys and pinks. As I searched the Lands' End site to put together the perfect autumnal outfit, I found myself drawn to so many fall favorites: flannel button-ups, turtlenecks, and fair isle. Think: mountain-resort-for-the-weekend. Hot cocoa. Cable-knit blankets.
I love joggers as cozy daywear, but these are a step up from everything I've tried: lined in luxe fleece, they're the SOFTEST pants I've ever worn. I'll be wearing these on many drizzly mornings to come. A must-have, trust me! I paired them with a blush pink turtleneck and this beautifully tailored, warm peacoat in heather grey. (See it here in eggshell blue!) It's wool but feels like cashmere; I'm obsessed.
To finish the look, I add a few classic touches. Ankle boots are chic year-round, but especially during fall. This charcoal suede pair is gorgeous and has a sturdy, easy-to-wear heel. I couldn't resist this cable knit hat with a pink puff; it brings it all together.
If you're wondering about sizing, you'll be pleased to know that this outfit comes in straight, plus, and petite. Even these boots are available in medium and wide width. The variety of sizes at Lands' End is wonderful and truly sets them apart. I've ordered from them before and find they run a little big. So if you're in between sizes, my advice is to size down.
Let me know what you think. Check out the outerwear collection for more autumnal inspiration!
Photos by Jessica Castro
In collaboration with Talbots.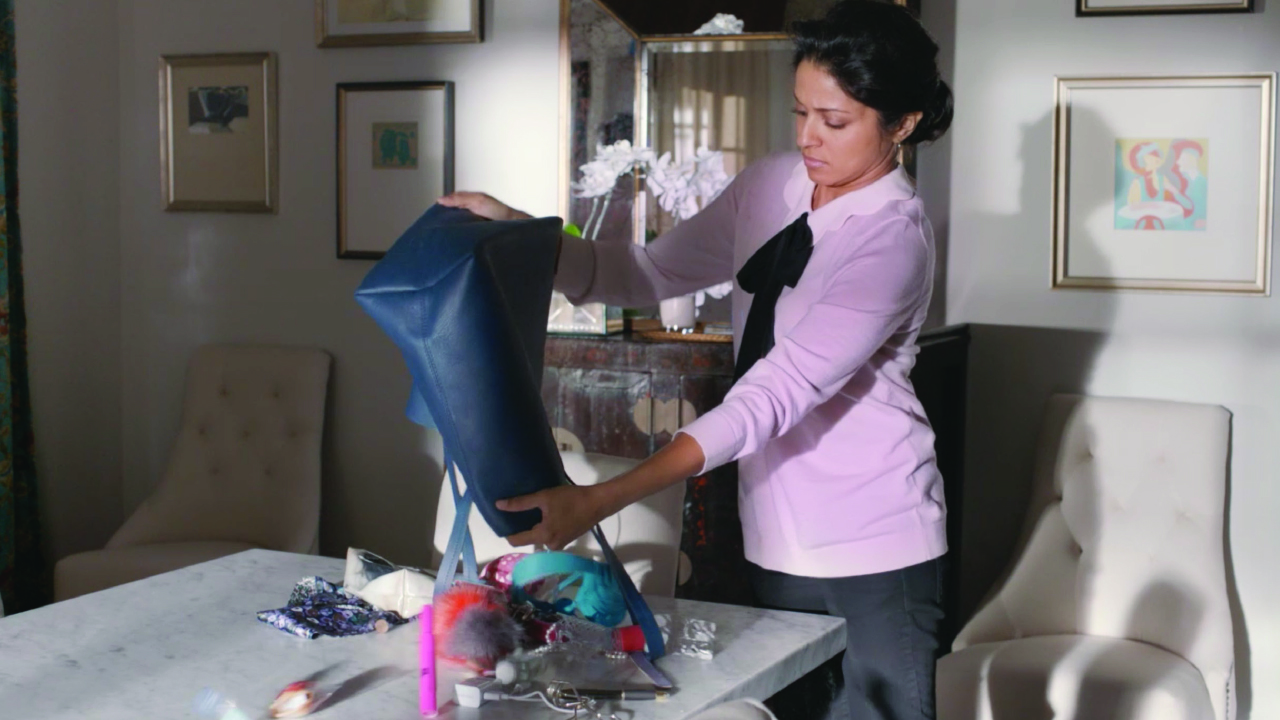 I believe in elegance, thank you notes, in perfume, in wearing the right dress at the right time. All these things form part of what it means to be a lady in my imagination.
There's one problem: these ideals and my real life are often at odds. I'm a mom to a little girl. I'm busy. I'm more apt to serve turkey burgers than I am to serve endives. I write for a living, but not in a I-can-see-the-ocean-from-my-cottage kind of way; in a I-need-to-submit-the-brand-copy-by-deadline kind of way. I'm more likely to go on a hike with my husband than I am to sit with him at a candlelit dinner. I forget to send thank-you notes, but I'm great at sending thank-you texts.
But you know what? To be modern-day lady is to contain multitudes. That's why I'm smitten with Talbot's "Because I'm a Lady" campaign. It's smart and witty and and real—which, coincidentally, are my favorite kind of ladies.


Find out more about #BecauseImALady.
The term "lady" has previously been used to describe a "gentle and polite woman." But today, being a lady doesn't come with the same set of prim and proper rules, manners and meanings it did fifty years ago. Which is why we at Talbots – a company made up of 92% women – are here to evolve this old-fashioned word and celebrate the modern classic women redefining it. Because today, being a "lady" is defining it for yourself and being unapologetically you – real, confident, fun and imperfectly enchanting. So let's politely set the record straight, shall we?
Speaking of definitions, Talbots also reached out to Merriam-Webster about the need to modernize the four-letter-word, "lady." Check it out:
My personal, updated definition of what it means to be a modern lady includes making the perfect pancake, a quiet cup of tea after dropping off my kid at school, a sweaty hike, multiple direct deposits, and yes, the right dress at the right time and a spritz of perfume before running out the door.
P.S. If you're feeling inspired for fall, here's one my favorite, ahem, ladylike looks for the season.
A perfect pink coat and suede bow pumps.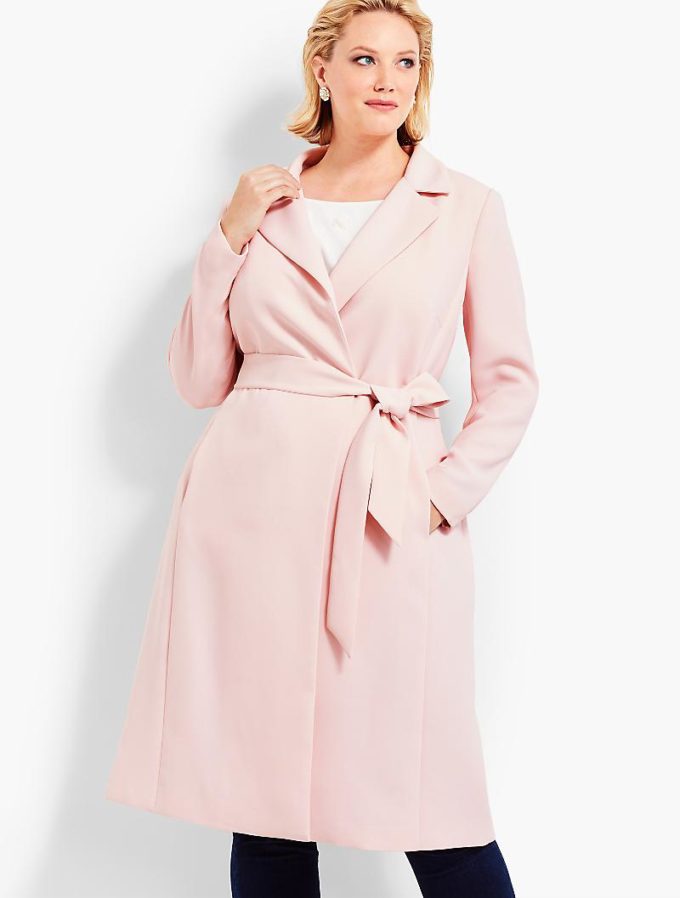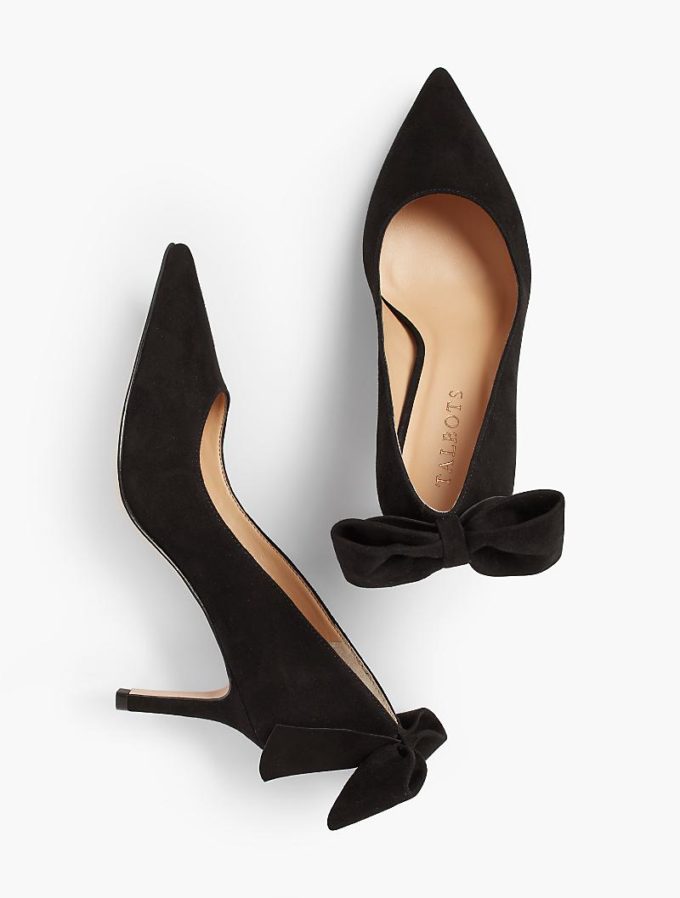 Share your own version of #BecauseImALady in the comments! x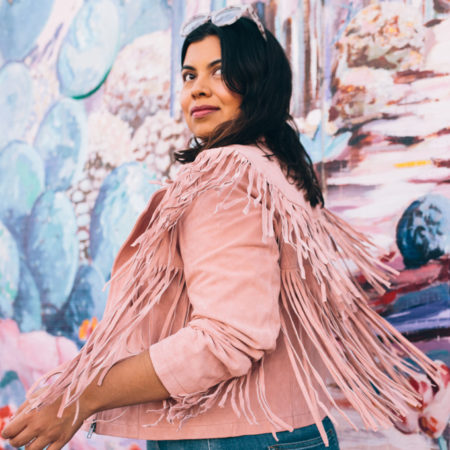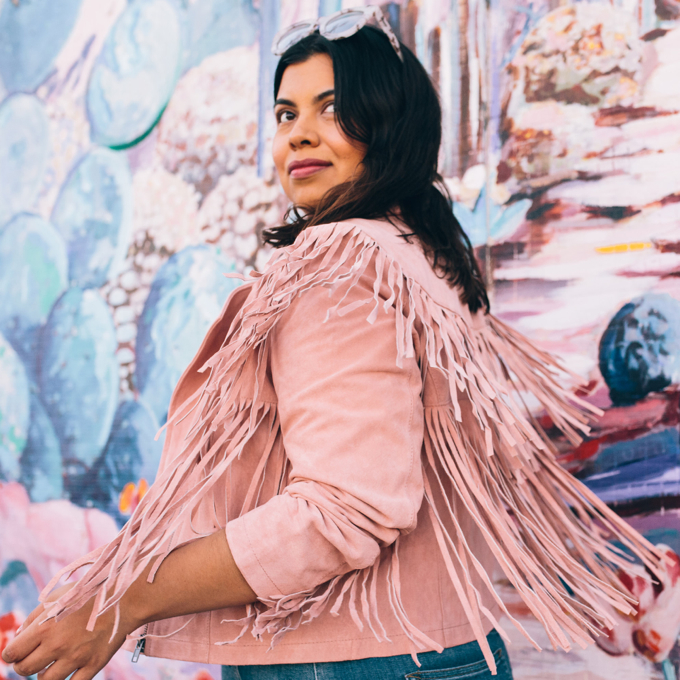 In collaboration with Sephora inside JCPenney. #SephoraInJCP #SoWorthIt I've been looking for a great new foundation for a while. Lately, my skin looks kinda blah. Mom life has me sporting that "I haven't slept-in in five years" look more than ever. My skin issues are: dark circles, uneven tone, redness, and a few breakouts. On…