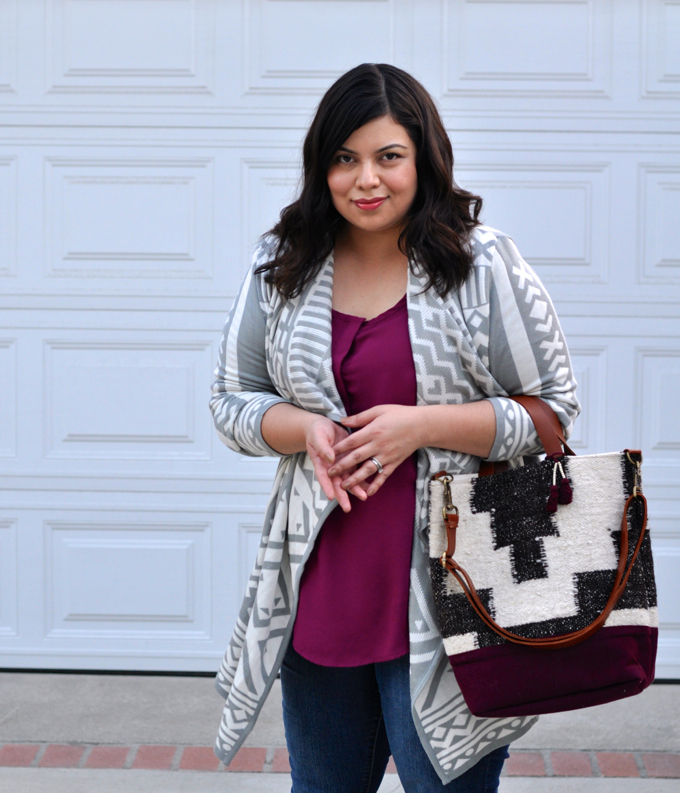 With the holidays around the corner, I'm sharing the first in a series of holiday inspired outfits. This cozy cardigan look is perfect for casual family gatherings, shopping around town, or grabbing a peppermint mocha with your sweetheart. Printed cardigans take the guesswork out of outfit planning, which makes them a fall/winter essential. I found this beautiful grey and white one from bar III at Macy's and it works with jeans, leggings, and joggers.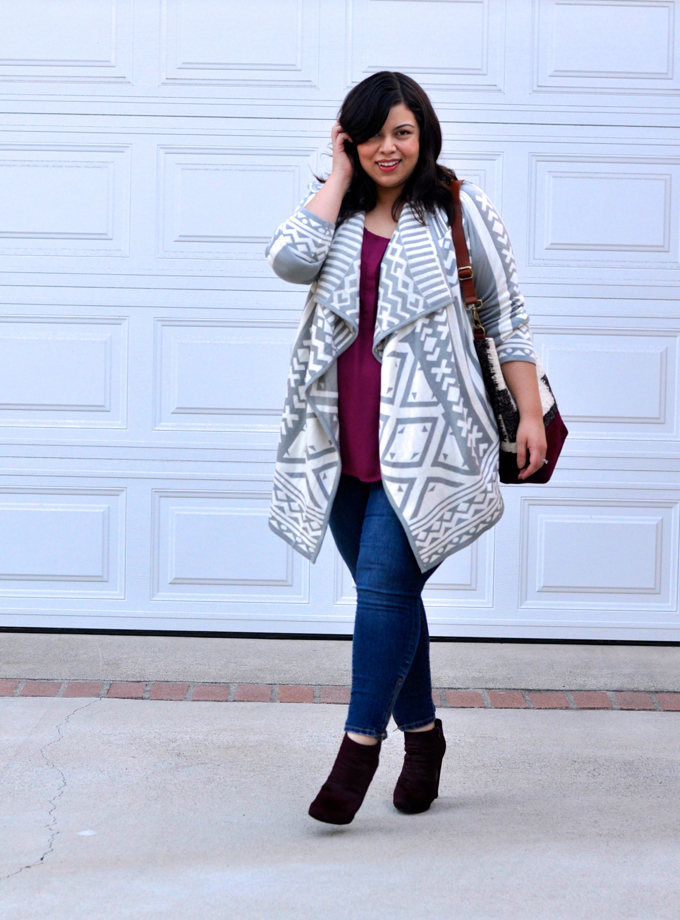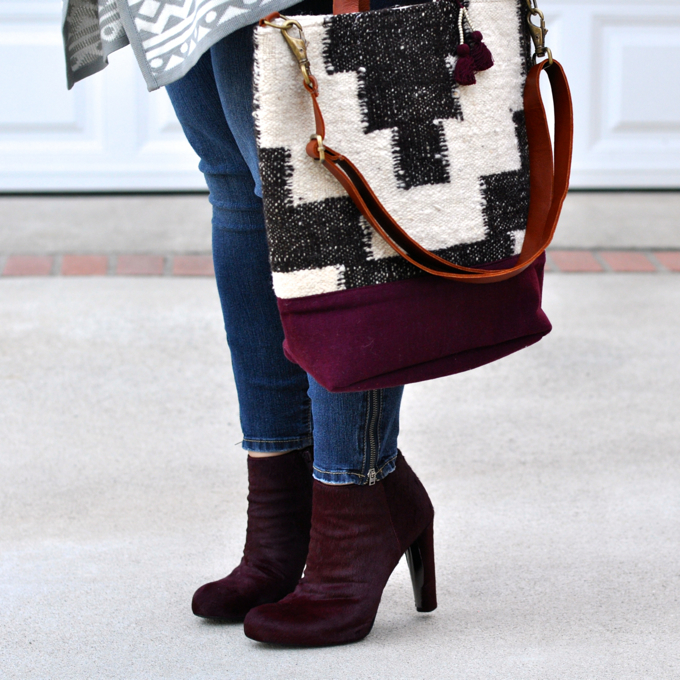 I wore this outfit with my woven tote from Mercado Global. They don't only make gorgeous, exquisitely handcrafted bags, this brand has heart. Mercado Global employs rural indigenous women artisans in Guatemala and helps strengthen local communities through education and empowerment. I feel connected to their mission because my mom's family is from Guatemala and both the country and its people are beautiful. Weaving is part of the culture and history, which makes these bags timeless. If you're in the market for a unique and beautiful gift—for yourself or someone you love—you have to check out their fall collection.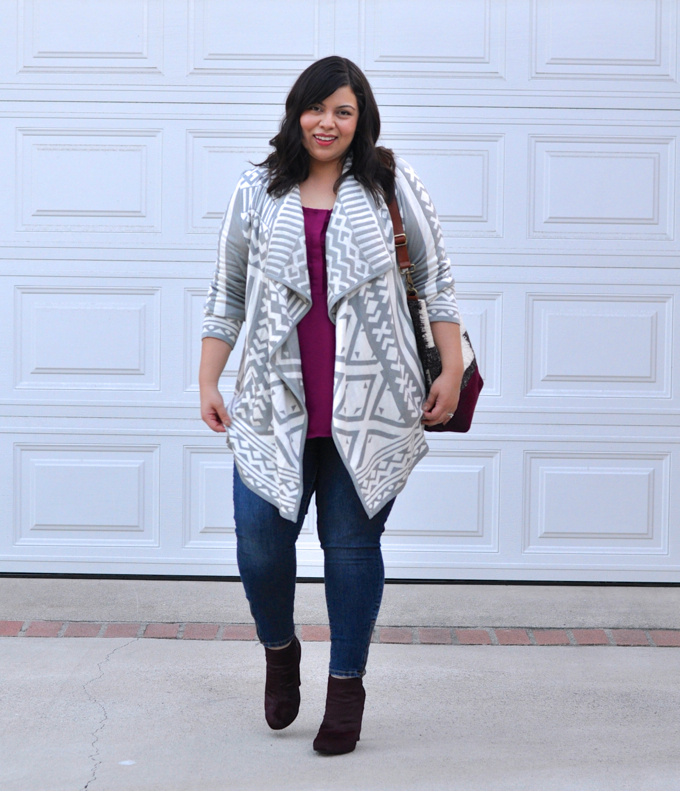 This cardigan isn't plus-size, but it's definitely plus-size friendly and runs through size XXL. I'm wearing it in a size XL and it has a generous sweep. I'm obsessed with mine and this label makes so many cute ones! I'm sharing my favorites below. Click on any image for direct links!