In collaboration with River Island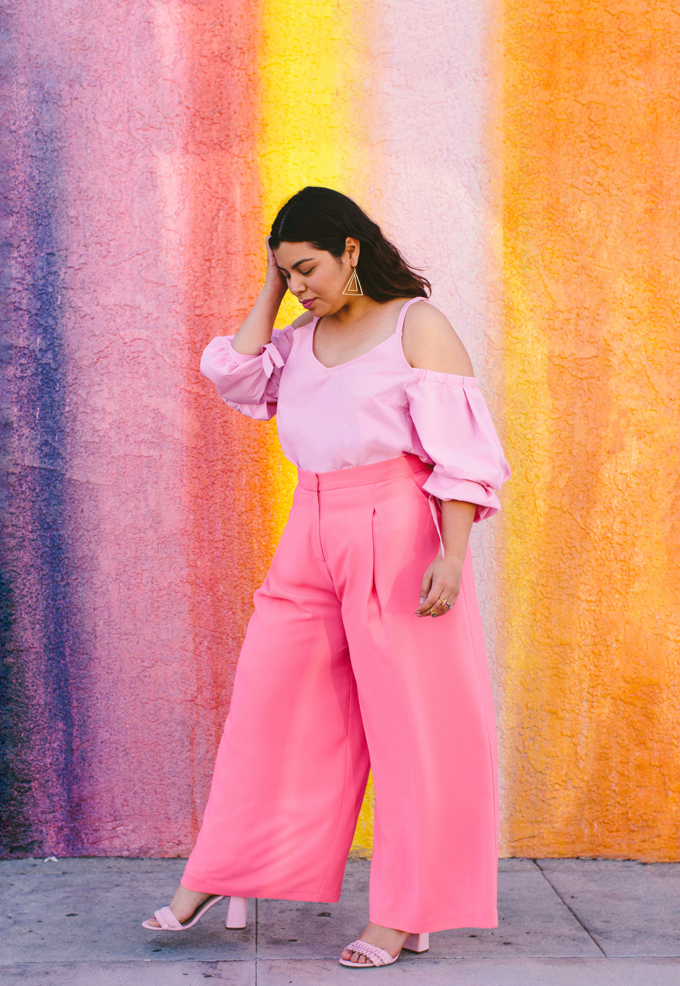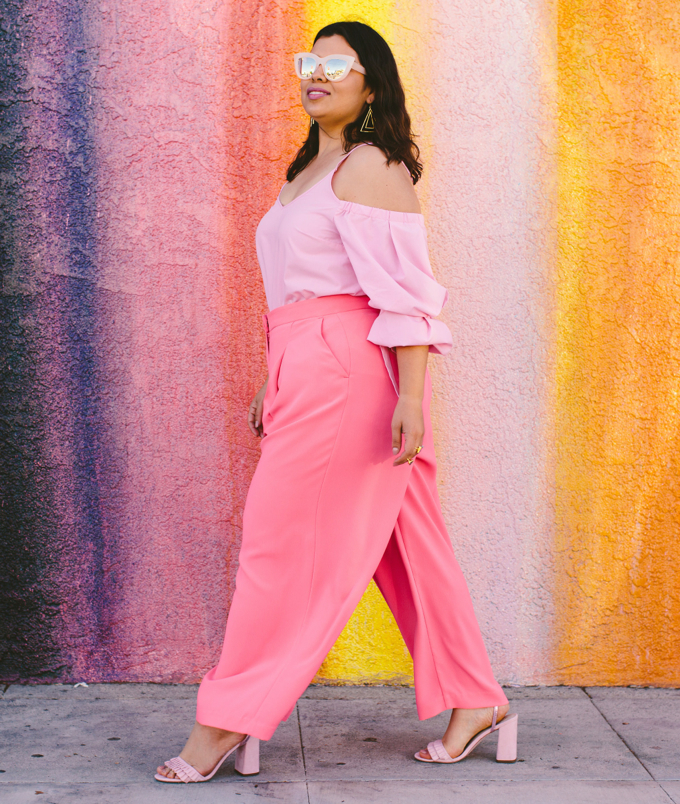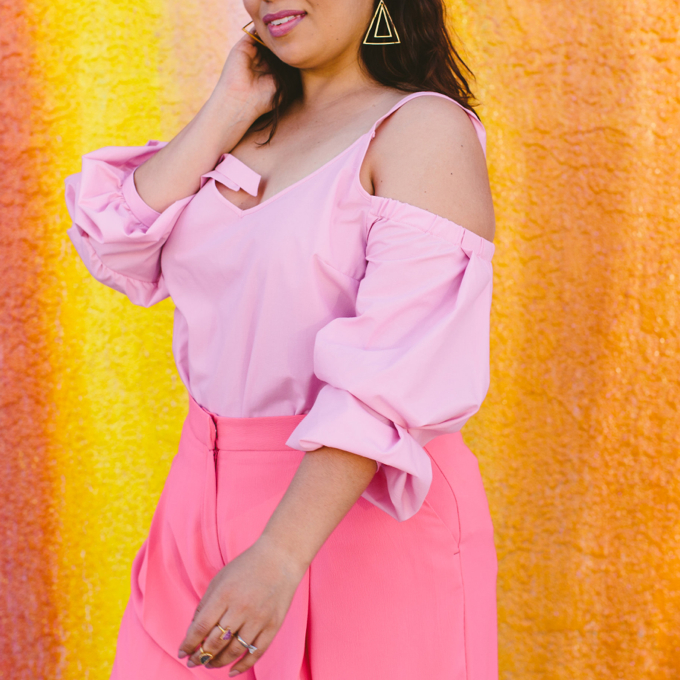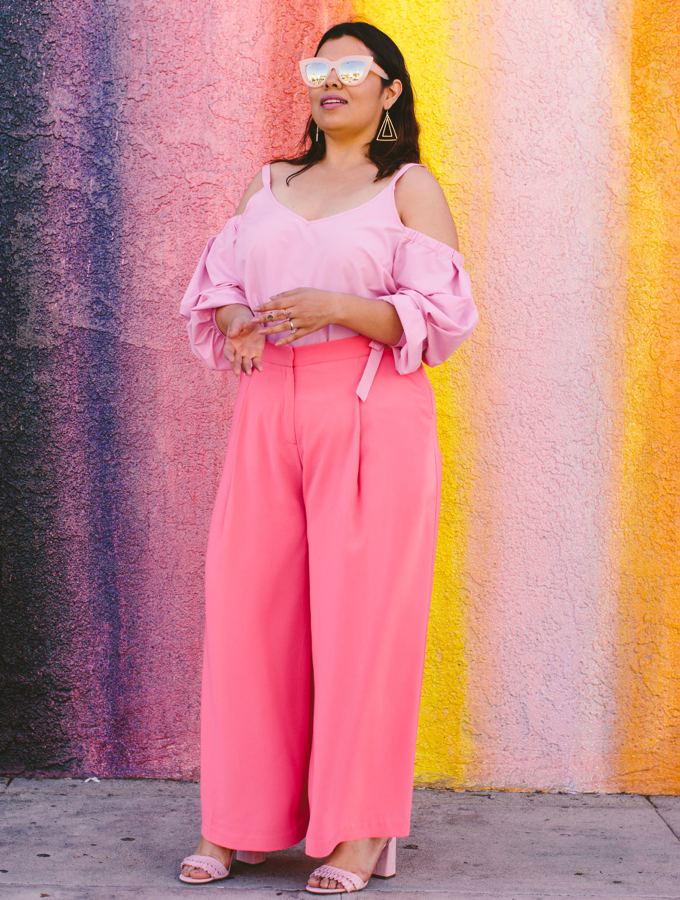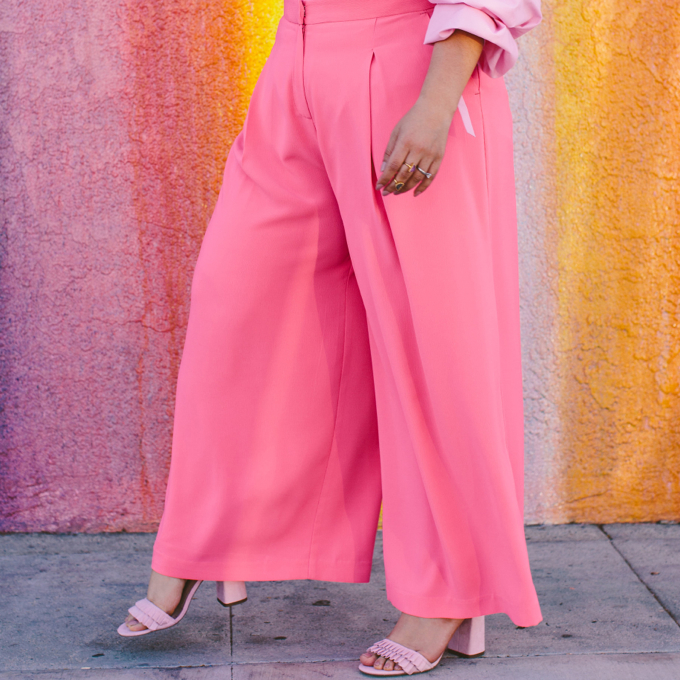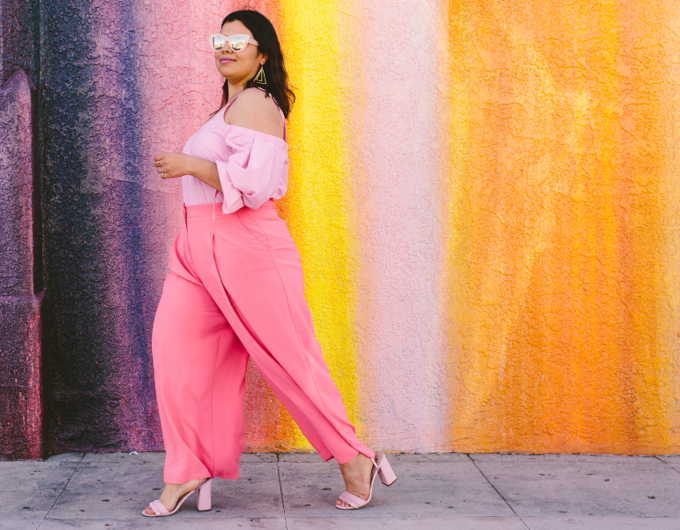 I've said before that River Island is one of my favorite shops; their clothes feel like a celebration of fashion. Go there to find statement pieces–from dresses to jumpsuits to shoes. Everything you need for that standout #ootd.
My style inspiration for this look was Solange. Can style be dramatic and understated at the same time? I think Solange would say yes. She's an expert at making bold expressions of gracefulness. Think: oversized pieces, soft texture, elegant structure, and a color scheme that ranges from lights to brights. This was the perfect time to wear wide leg trousers and a dramatic blouse.
I found several pieces at River Island that fit these aesthetic #goals. Basically, my dreams came true when I was able to put this outfit together!
There are SO many outfits to dream up. Sharing these and some other favorites from River Island, below. Don't forget to use promo code MEMORIAL20 for 20% full-price, from May 22-29.

Photos by Jessica Castro
By Jay 9 Comments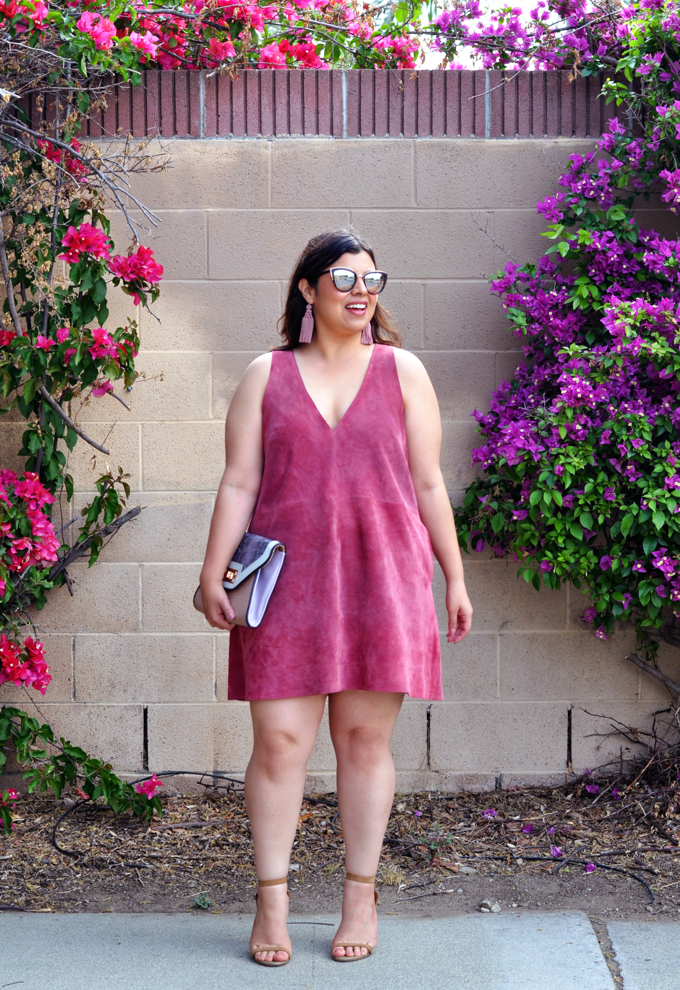 It's bare leg weather—or more, specifically bare thighs! I spent a long time thinking I had the kind of legs that should be hidden. I know there's a lot of girls and women out there who spend an entire season never feeling the breeze on their legs. We might feel self-conscious about our thighs, dimpled skin, veins, or scars. Some of that insecurity is instilled in us by others when we're young and it's something we eventually have to face and overcome.
My advice is to take a risk in the context of something you love. For instance, I wanted to wear a thigh-baring dress on a date with my husband (who took these photos like the sweet instagram husband that he is.) I've been wanting to wear it on a warm evening out ever since I found it and I finally did!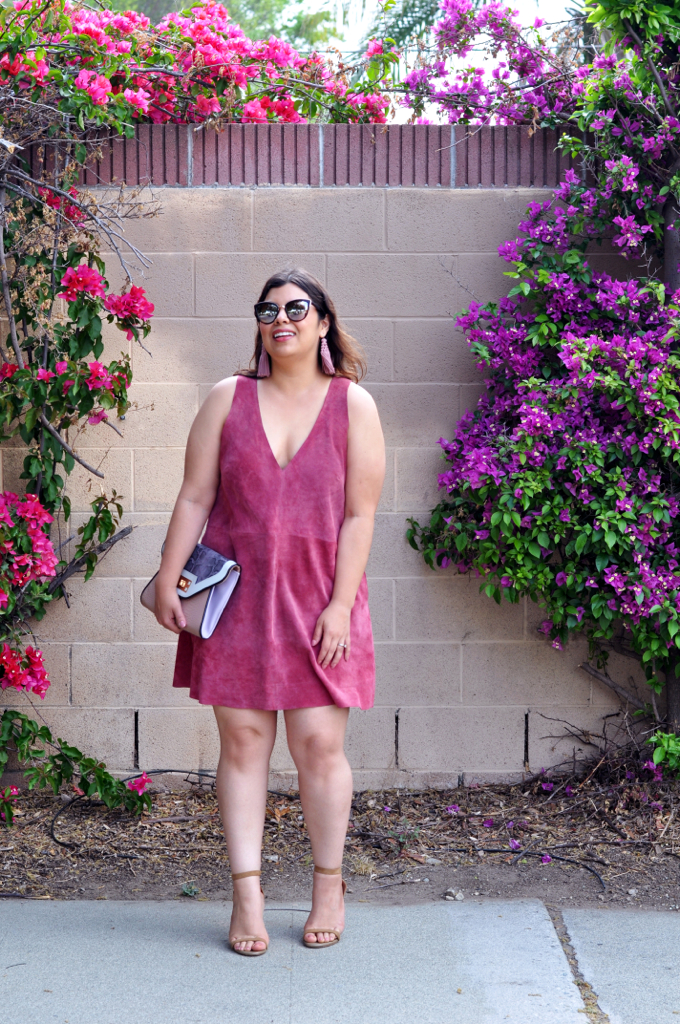 Dress: Free People, Heels: Joie, Bag: River Island
But even if you get to a place where you think: "I'm gonna wear the dress!" you still need to be able to do so comfortably. When your thighs touch, you have to take extra care of your skin. Chafing, redness, soreness: ugh, I know it well. The potential for discomfort is enough that some of us skip shorts or dresses altogether. But… spring and summer dresses are some of the prettiest you can wear. So, what to do?
When Smoovall reached out to me to see if I'd like to test their anti-chafing product, I was intrigued. The brand is based in The Netherlands and is launching in the U.S. in early May 2017. First, it's a spray! This was my first time seeing this kind of product in a spray form. When I tried it myself I was looking for a few things: undetectable, non-staining, and effective. It covered all my bases.
You can find it online here.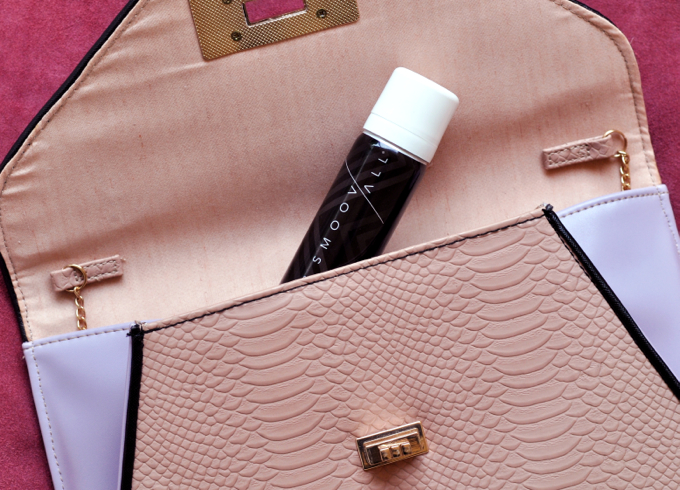 To apply you spray along the inner thighs and allow to dry for 30 seconds. The effect is legs that feel much silkier. Overall, it's supposed to last about 4 hours—just enough for an evening out in my case. The next day I went for my usual walk, no issues. I'll see how this hold up in the summer months, but for now it's staying within reach on my bathroom counter.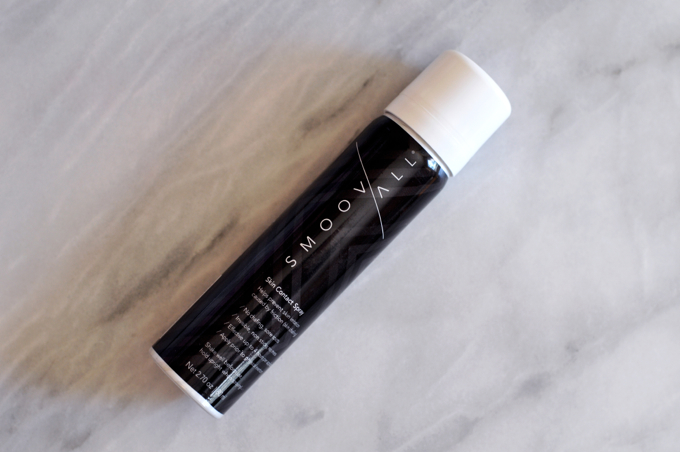 Verdict: worth trying!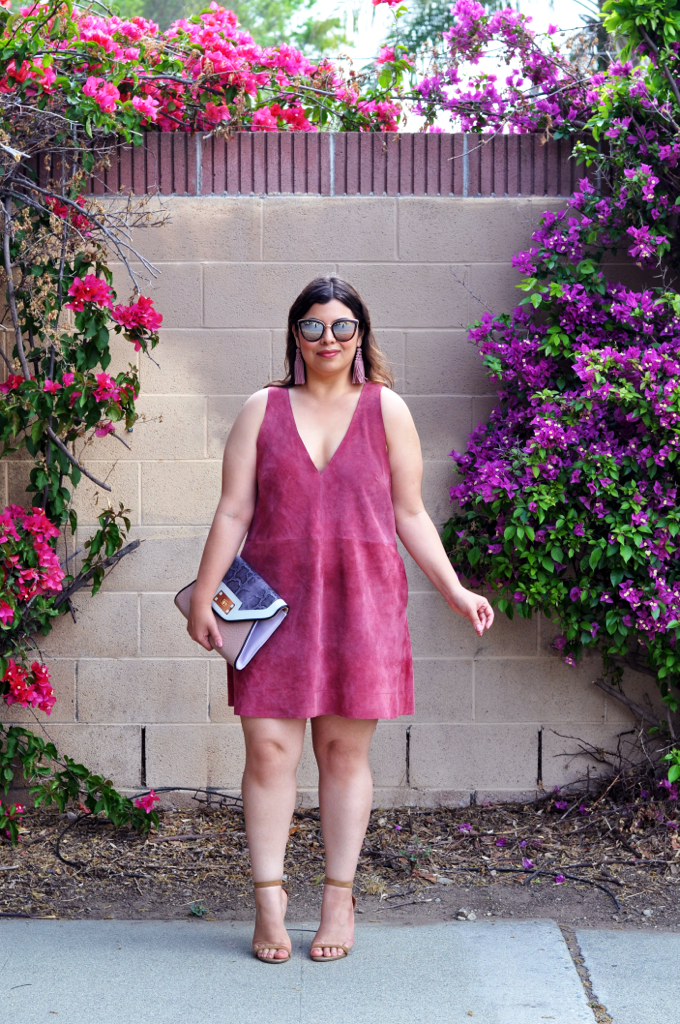 If you're feeling inspired to ditch pants for a while, here are a few more dresses to step out in confidently this spring:
This post was brought to you by Smoovall
Hi readers! I don't always have time to do as many outfit posts as I'd like, but that does mean I can't make posts at all. So tell me if you want to see more posts where I talk about recent buys and things I love, in addition to outfit posts. Here are some things…