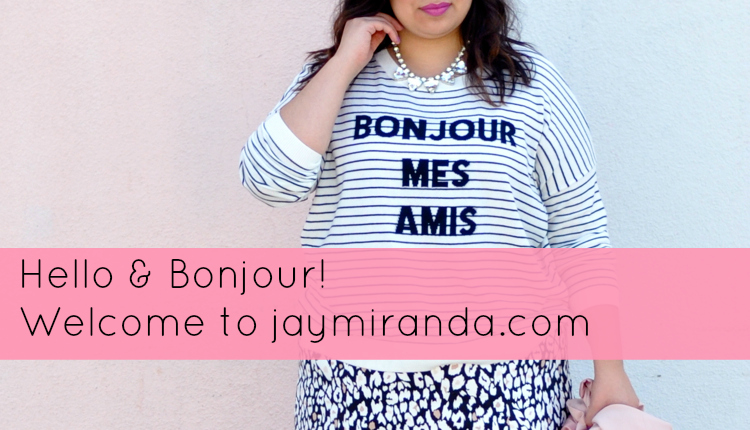 You want a little bit of beauty, inspired writing, and stellar fashion?
I write this blog for you.
First, let me to introduce myself. My name is Jay.
I'm a blogger, which means I'm a "content creator" or "fashion riff-raff" depending on how you see it. I think of myself as a writer, fashion lover, and mama. I write this blog for like-minded women. My site's been described by a reader as a cup of chamomile tea, which I take as high praise.
My blog covers fashion from a plus-size perspective. I'm like any other fashion-loving woman, except I do it as a size 14/16. I started this blog as a way to connect with plus-size women who care about fashion.  My personal style is feminine, graceful, and trend-savvy. I love to push boundaries. Like that time I wore a tutu while pregnant. Or awesome sequin top and cigarette pants. Or this dressy athleisure look. Or that time I went to NYC and pretended to be Carrie Bradshaw. Or when I wore that crop top. I love my body. For some reason, that's controversial.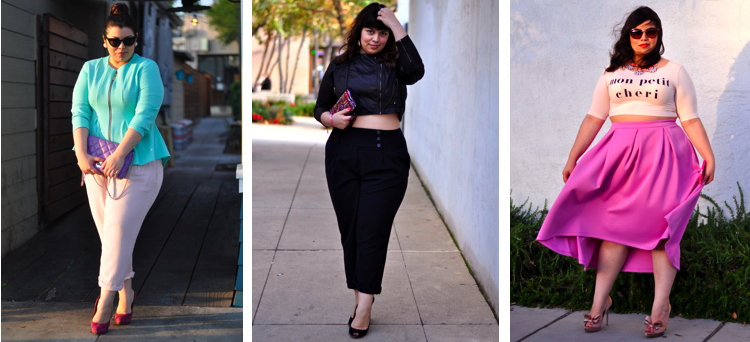 I believe plus-size women are beautiful and I believe style has no size.
I feel empowered by motherhood and my daughter inspires me to be the woman I know I'm meant to be. My daughter's name is Julia and she makes an appearance on the blog from time to time. I write about motherhood here, at Huffington Post, mom.me, and at latinamom.me. I'm deeply in love with my husband and best-friend-life-partner-soulmate, John. I know my love is real because every time I find something funny, I have to show him. Here we are.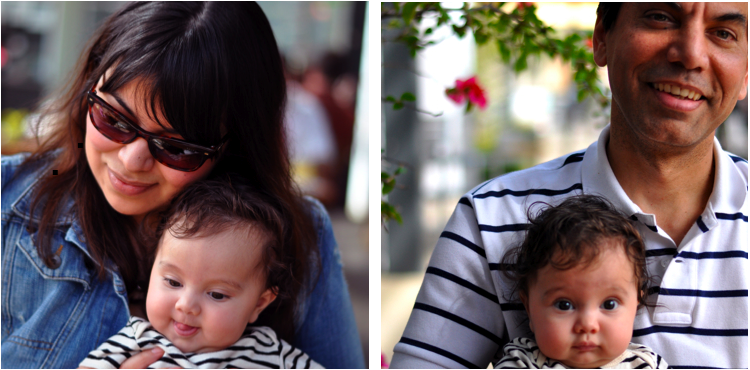 Feel free to stay a while. x