By Jay 4 Comments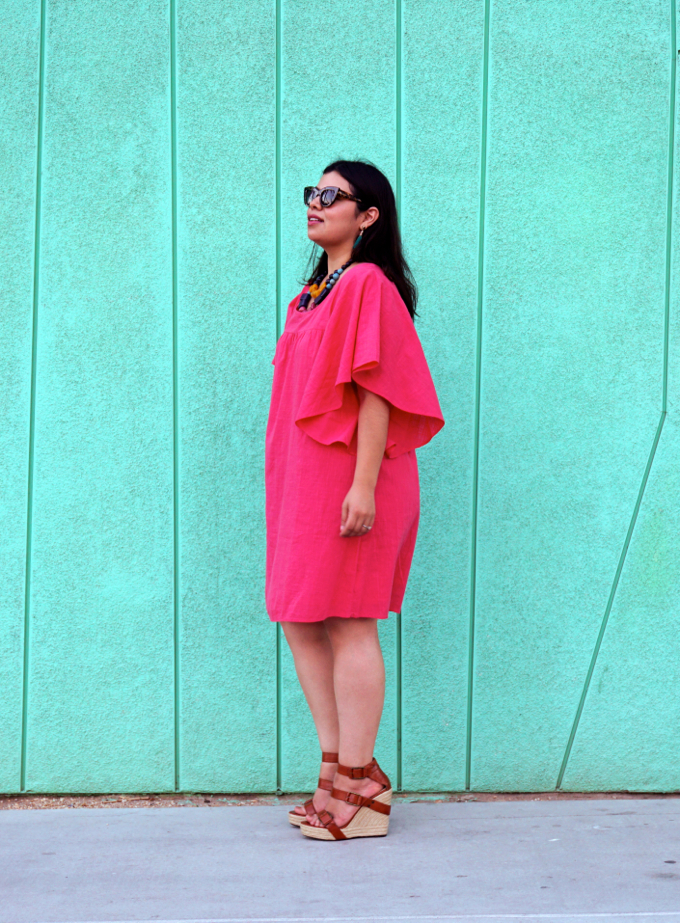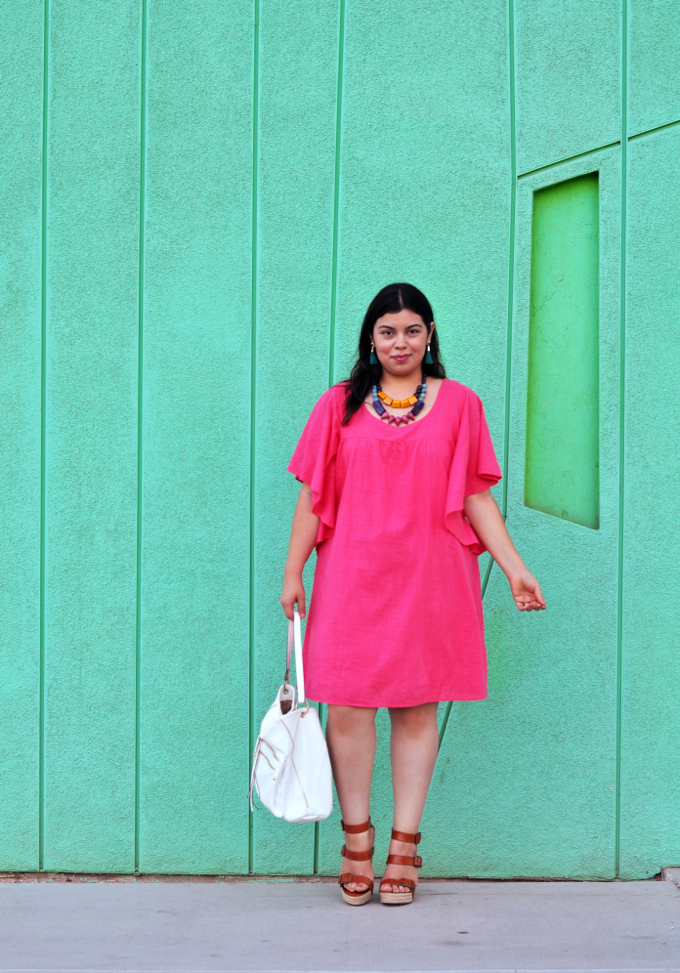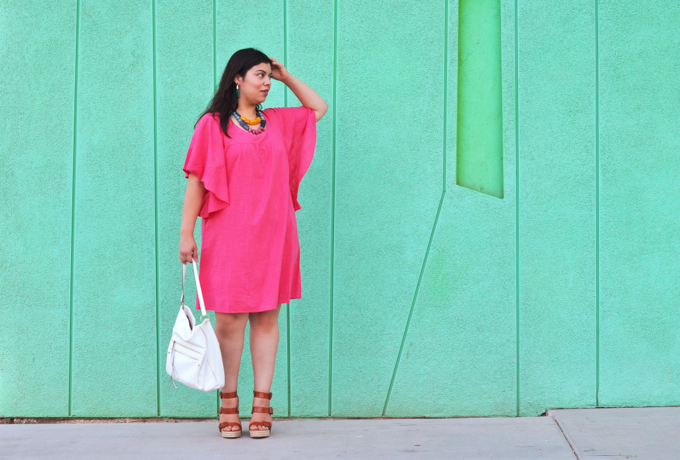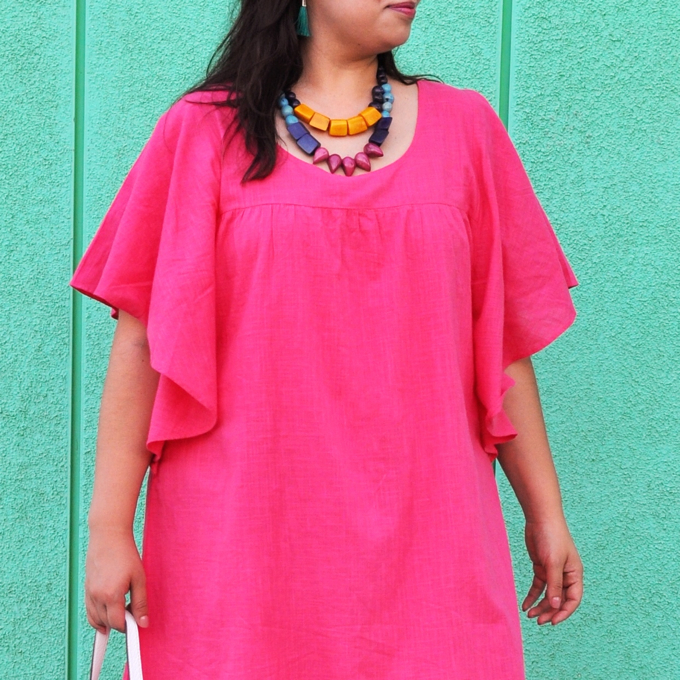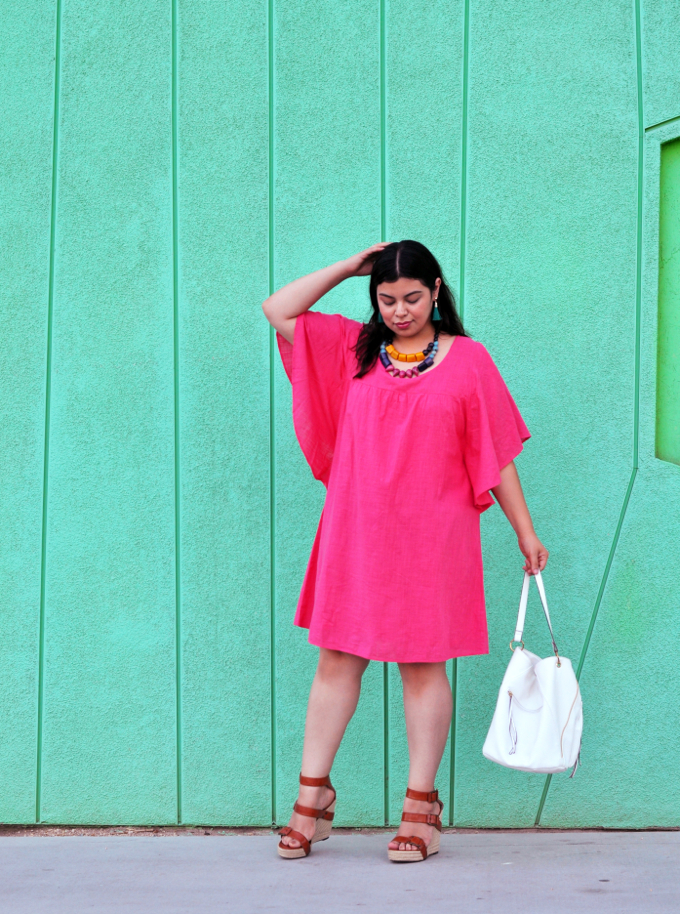 Dress: Old Navy, Necklace: Noonday, Bag: JCP, Shoes: Brian Atwood
For a girls' weekend in Palm Springs, I wanted something bright and breezy. When packing for a relaxed trip, I like to travel light. Gauzy cotton dresses like this one are perfect: they don't take up much room at all but make a great outfit. Sometimes these "in the middle" sort of outfits—not too dressy or too casual—can feel the hardest to put together. You'll have an easier time by sticking to easy-to-wear, no-fuss shapes and your favorite colors.
I added fringe earrings a colorful bead necklace to my dress for Frida Kahlo vibes.
Can you believe I bought this dress for $10 on sale at Old Navy?! FYI: I shopped in-store and it was on clearance. I'm a fan of the plus collection at ON but this is from the straight size collection (which runs through xxl.) I found this dress to be pretty roomy, so I'd say it's plus-friendly. It also came in white. Obsessed with those oversized flutter sleeves!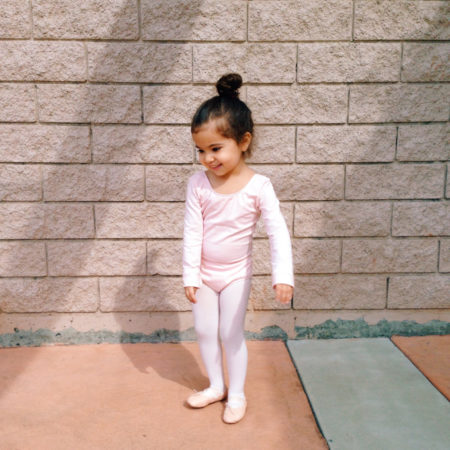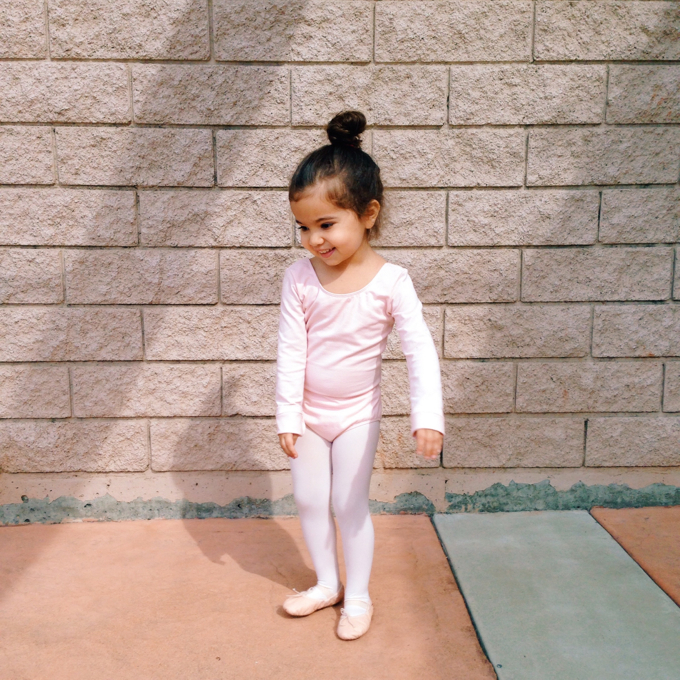 Raising a daughter reminds me every day that girlhood hardly gets the attention it deserves. It's a dramatic existence—a sea of emotions crashing against an ever-changing landscape. With that in mind, my parenting style can be summed up as this: I'm trying to be the mom I wish I'd had growing up. I love my…