For a dinner at Bardot, I wore this lush velvet and silk tunic from Lafayette 148 NY. I've long admired them for putting out beautiful quality clothing and was so excited to see their latest collection is full of sumptuous fabrics. It was love at first sight when I opened the box and saw the beautiful inky velvet. This noir hue is darker than anything I own – perfect for night.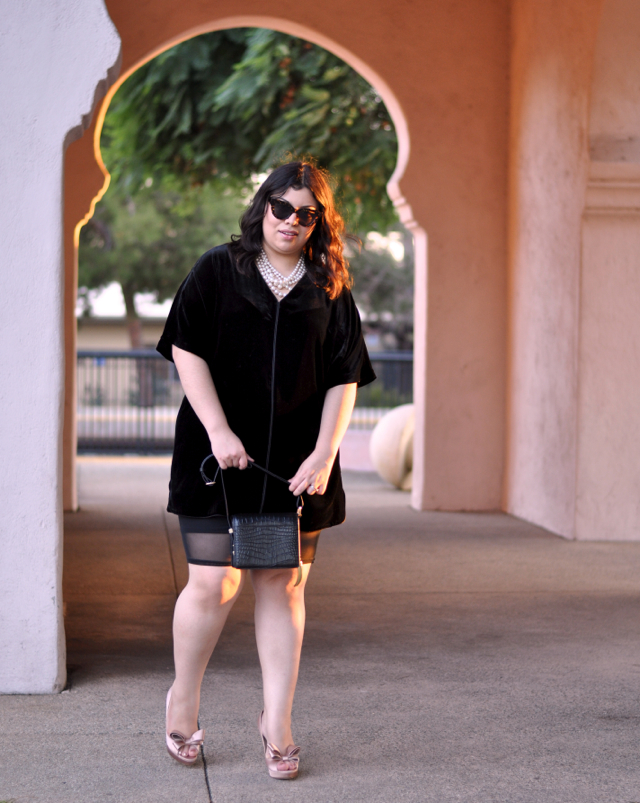 I wore it with a short skirt underneath, but I was aiming for the look of a loose minidress. The skirt has a mesh overlay, which gave a risqué edge to this otherwise demure look. The sack dress has become a modern classic and it's also super easy to wear. All shapes and sizes can wear this beautiful silhouette!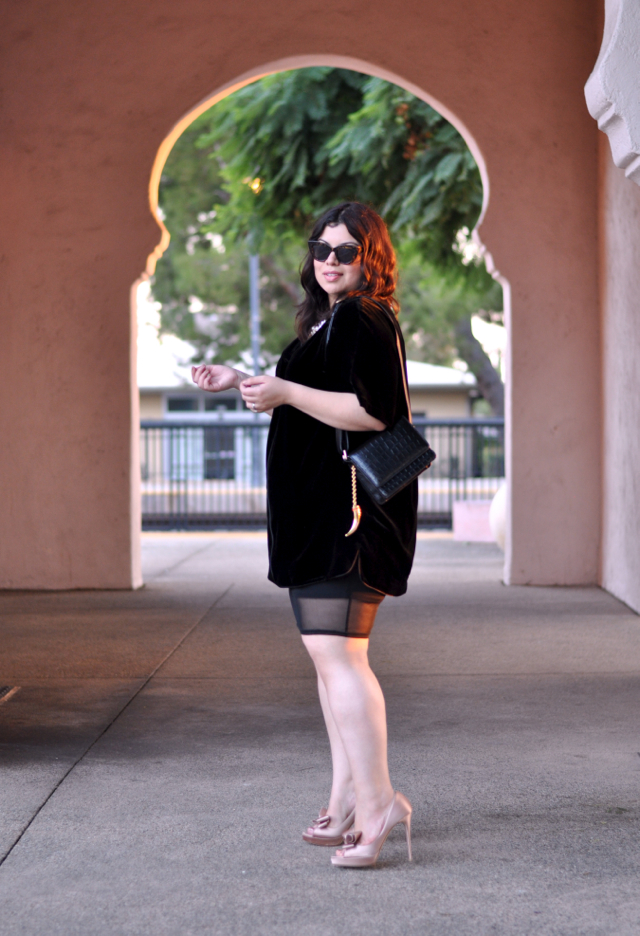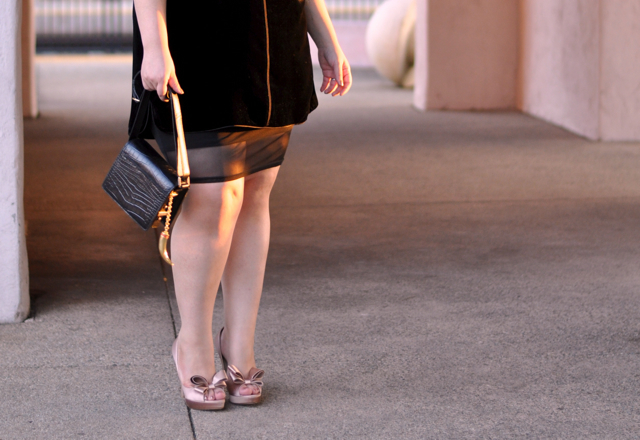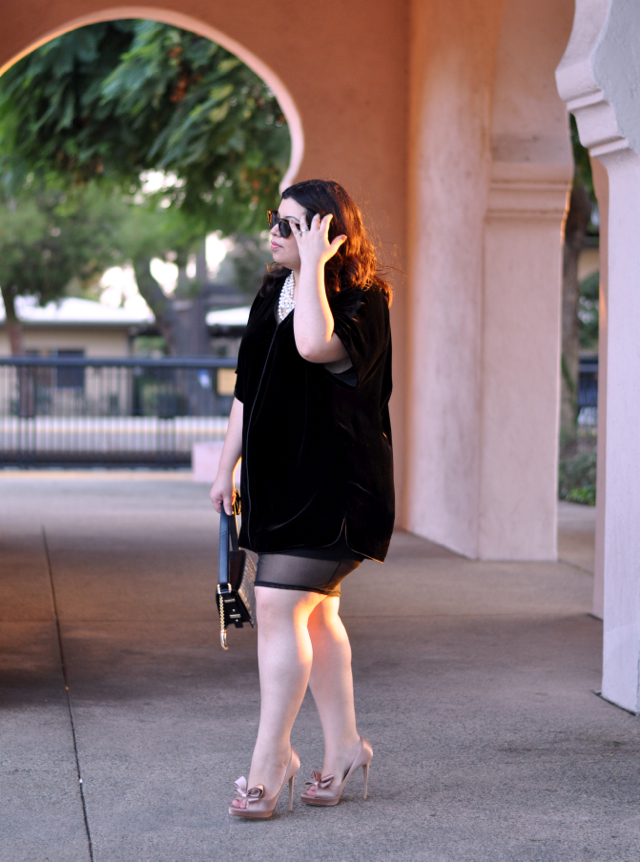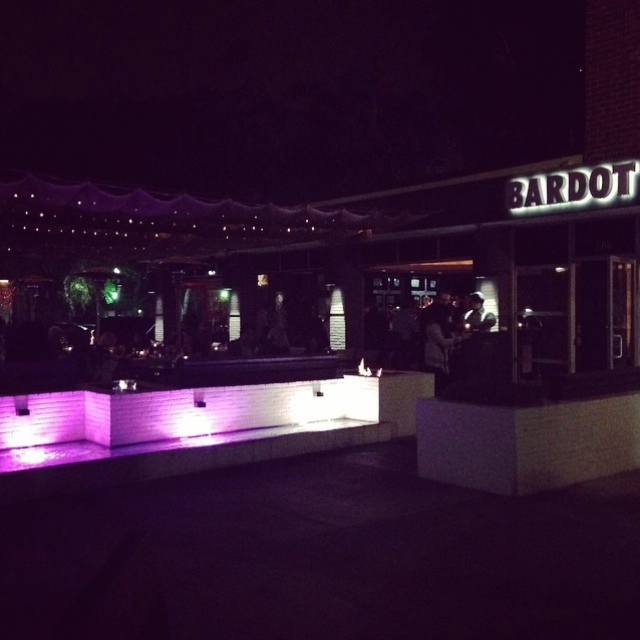 P.S. You have to try Bardot's "Orange Noir" cocktail
(Maestro Dobel tequila, Cointreau Noir, lime juice, agave nectar, muddled oranges.)
Under a beautiful Los Angeles night sky, Westfield Century City was the setting for #WestfieldFashBash, a party celebrating everything fall fashion. The event was hosted by Monica Rose, Whitney Port, and Courtney Trop. I've been wanting to meet Monica Rose, stylist to Kim Kardashian, forever! Check out her work for Westfield Style. We chatted about style and motherhood, she was incredibly kind and gracious. Between meeting LA bloggers, dancing under the lights of the city, and yummy cocktails, I had an awesome night. Here are some photos I snapped with my phone.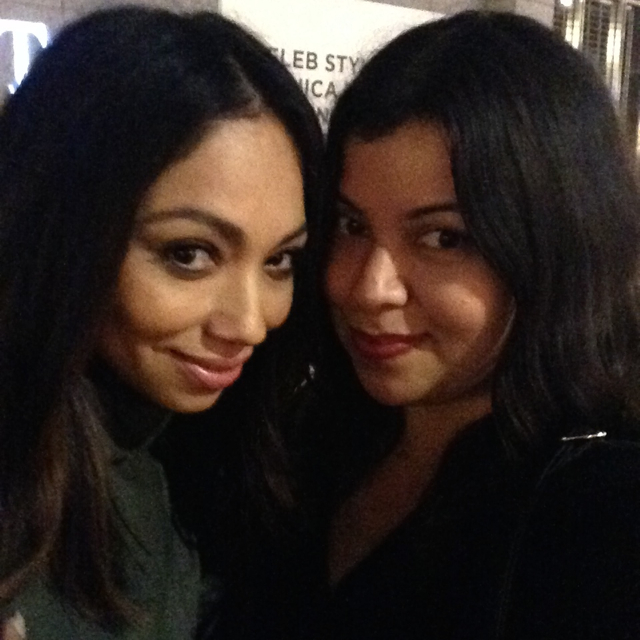 Had to take a selfie with Monica Rose. I'm one degree away from Kim K!
I often shop online, but I MUCH prefer to shop at brick and mortar stores. The evening reminded me of the pleasure that it is to go from shop to shop. I think it's called retail therapy because you can get out of your head for a while. I could sniff perfume and try on shoes all day! I only buy what I absolutely love though. I like window shopping too; it doubles as a way to see the new trends and deciding for yourself if you'll try them. When I knew I was going to Westfield Century City, I googled their list of shops and jotted down the ones I knew I wanted to visit: Zara, Bloomingdales, LOFT, The Body Shop, and Kate Spade. If they gave me some plus-size shops I might be in heaven.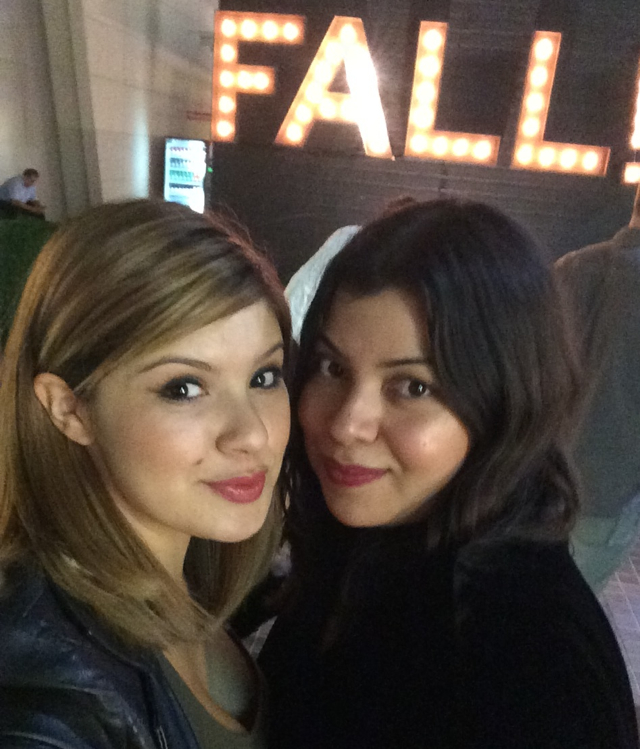 My plus-one was my fashion-obsessed sister. Find her blog: Jenn Wonder.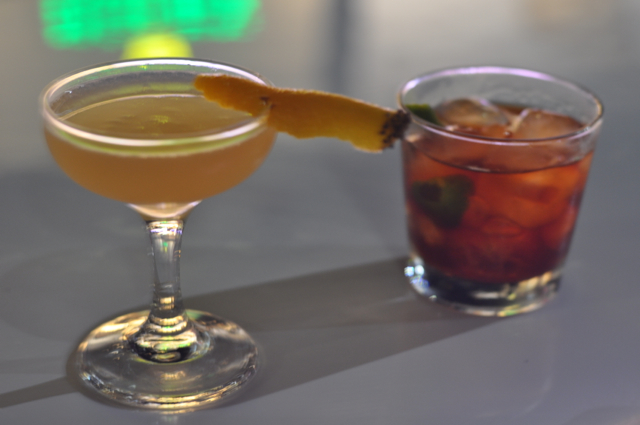 My "On the Rum Way" drink was made with Stolen Rum, white vermouth, curaçao, coffee, and orange.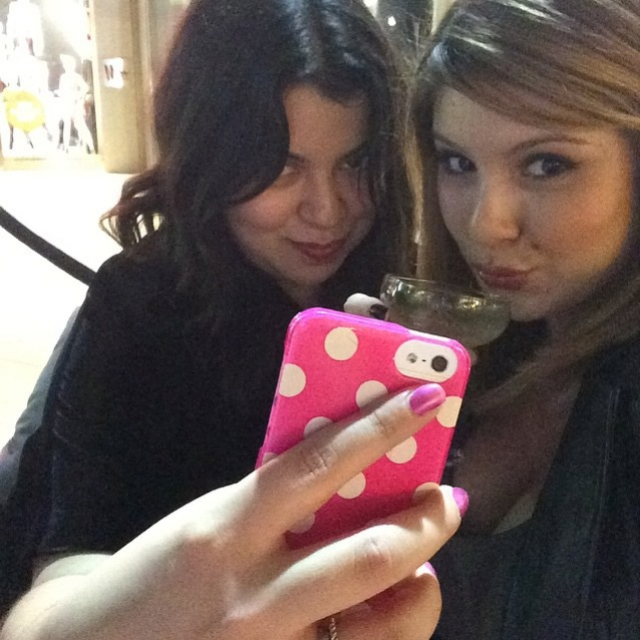 Jenn was taking a selfie, so I took a selfie in her selfie. Selfie-ception.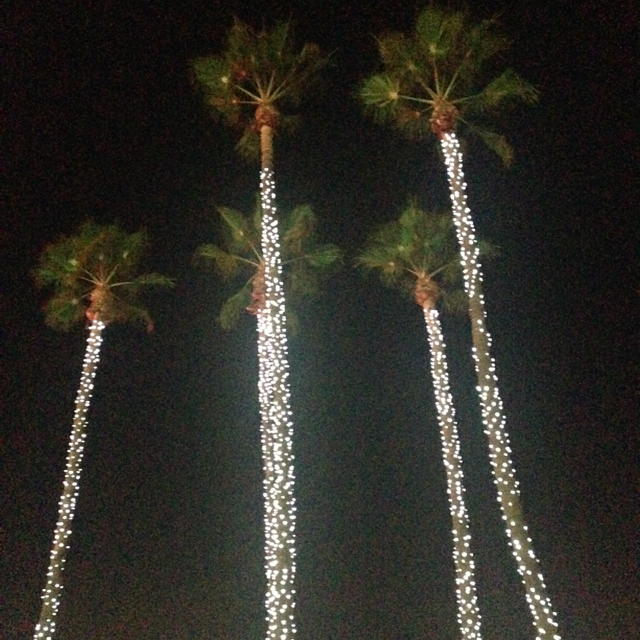 The restaurants at Westfield look out onto a city that is all lit up, including the palm trees!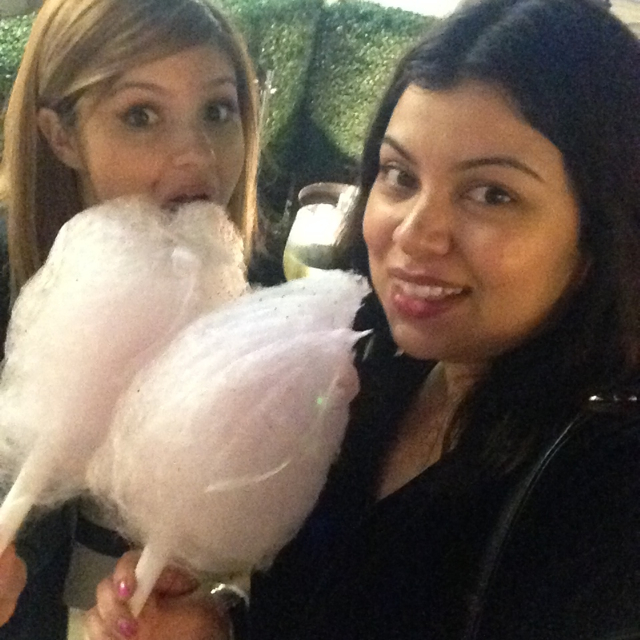 Strawberry cotton candy! First time having some in years. So tasty.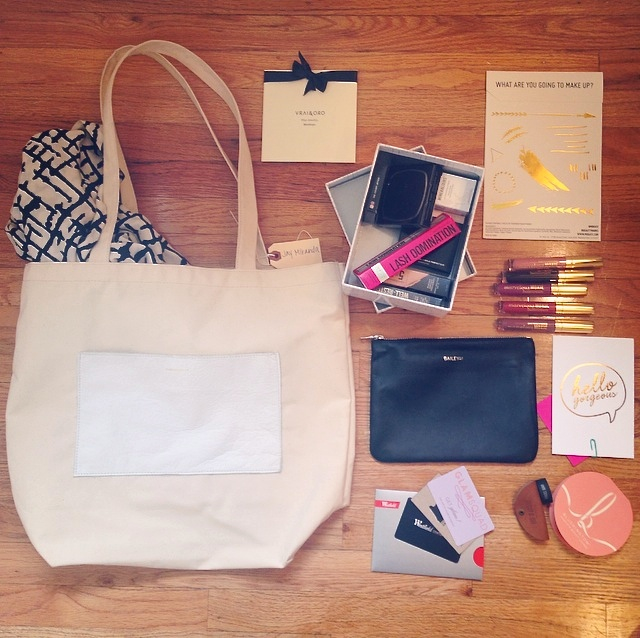 Getting this felt like Christmas.
For the evening, I wore a gorgeous velvet tunic/minidress, which I received from Lafayette 148 NY – I will post a better look at in my upcoming outfit post. Thank you to Westfield for inviting me and for the awesome gift bag. This Blanco and Brass tote is perfect for when I'm in mom mode with Julia and I'm having so much fun with the Mr. Kate gold foil temporary tattoos and all this Bare Minerals makeup!
For more of my travels and bits of life, you can find me on insta @pinklip.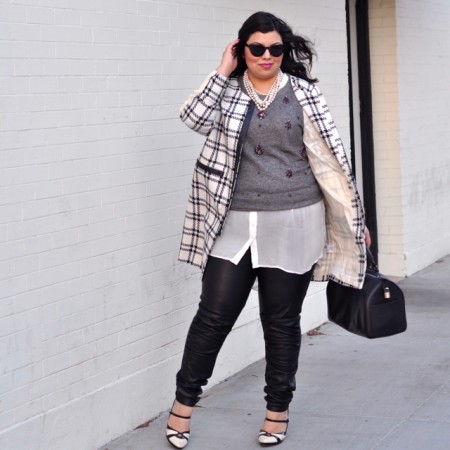 Feature sponsored by navabi. Opinions are my own. Around this time of year I start to envision the fall wardrobe of my dreams. I make mental notes of my favorite trends and those notes guide my shopping. For instance, I loved the ladylike plaid looks at the Delpozo and Victoria Bechkam for Fall 2014, so…