Brought to you by got milk? #FoodLovesMilk

Life gets busy and I don't always plan dinner ahead of time. There have been plenty of evenings in which I just end up making "breakfast" because I know it's a crowd-pleaser. There's just something about breakfast foods, right?
I love to cook (and find prep work oddly relaxing) but when you're running low on time, it's nice to reach into your fridge and pantry and whip up something easy. If I can avoid take-out and serve something healthy, I will.
In our home, we always have milk, cereal, nuts, and some form of dried fruit. I thought it would be fun to put the flavors of our childhoods into one bowl. On my side, an homage to chocolate and cinnamon. For my husband, a nod to his background with pistachio and dates. I rounded it out with dried apricot (Julia's personal favorite) to meld everything together. I used plain corn flakes for their mild flavor and great texture. Julia helped sort the fruits and nuts—I've found that kids are always more willing to eat something new if they helped make it.
The final result is fruity, crunchy, with a hint of chocolate and spice. It's kid-friendly, but works for grown-up palates too—everyone wanted seconds. The mom side of me loves that this meal is packed with protein, light on sweetness, and took only minutes to put together.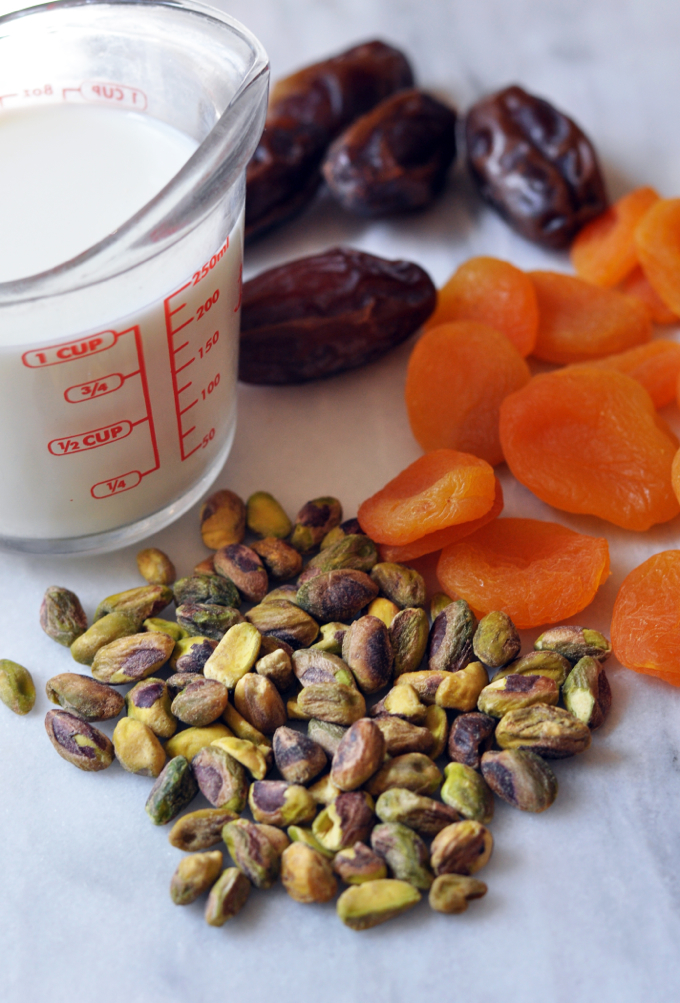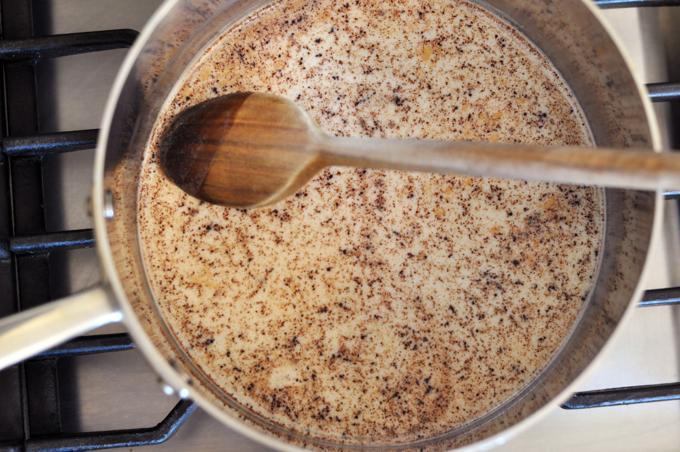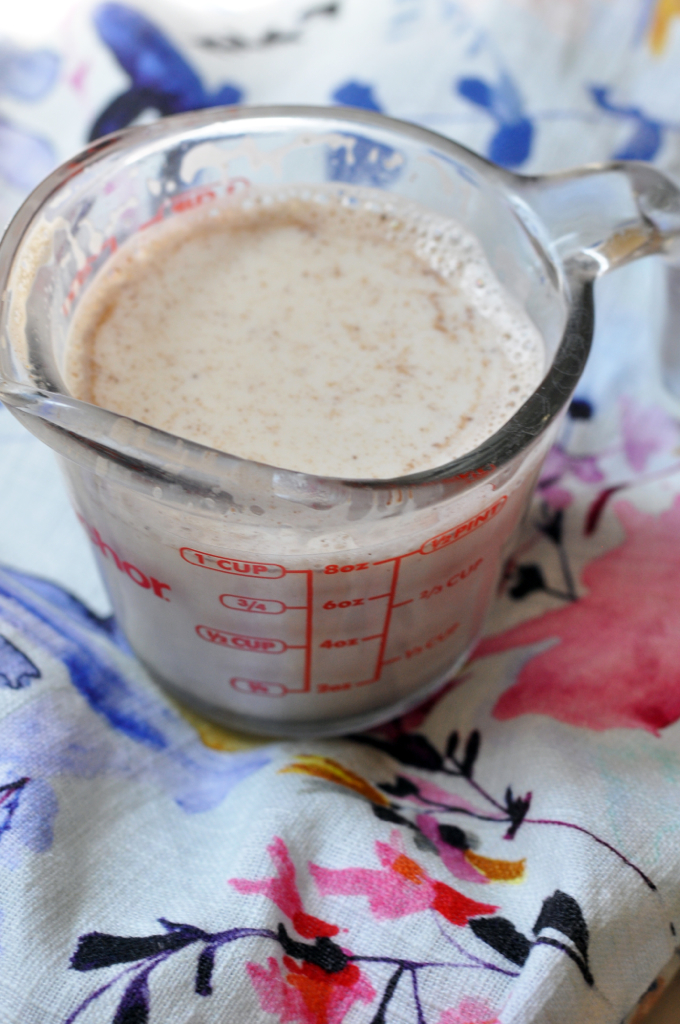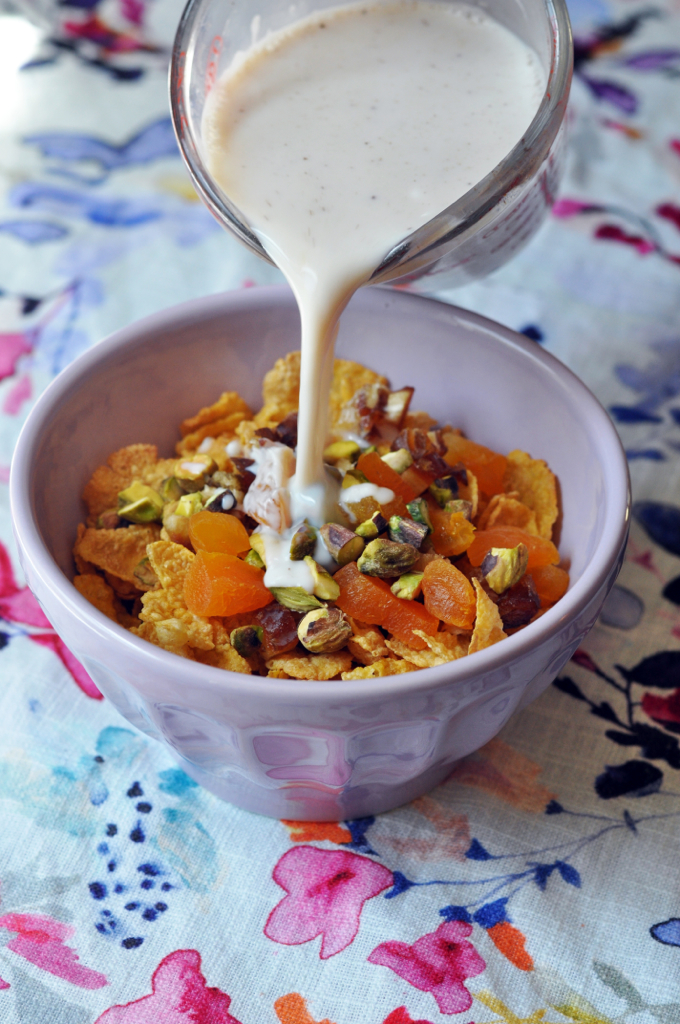 Pistachio-Fruit Cereal With Cocoa-Cinnamon Steamed Milk
Yield: 3 bowls
Ingredients:
3 Tbsp chopped dates
3 Tbsp chopped dried apricots
3 Tbsp chopped pistachios (unsalted)
1½ cups Milk
1 Tsp cocoa powder
Dash of cinnamon
3 cups corn flakes, divided
Directions:
Discard pits from dates and prep first three ingredients, combine in a bowl.
Pour milk into a small saucepan over low-to-medium heat, stirring constantly.
Bring to a light simmer and turn off the flame, add cocoa powder and cinnamon and stir until add-ins have dissolved.
Let milk cool—you want it to be warm, not hot
In a cereal bowl, pour 1 cup of corn flakes and top with 2-3 tbsp of fruit and nut mixture. Pour ½ cup of milk into each bowl and serve immediately.
In collaboration with Olga Intimates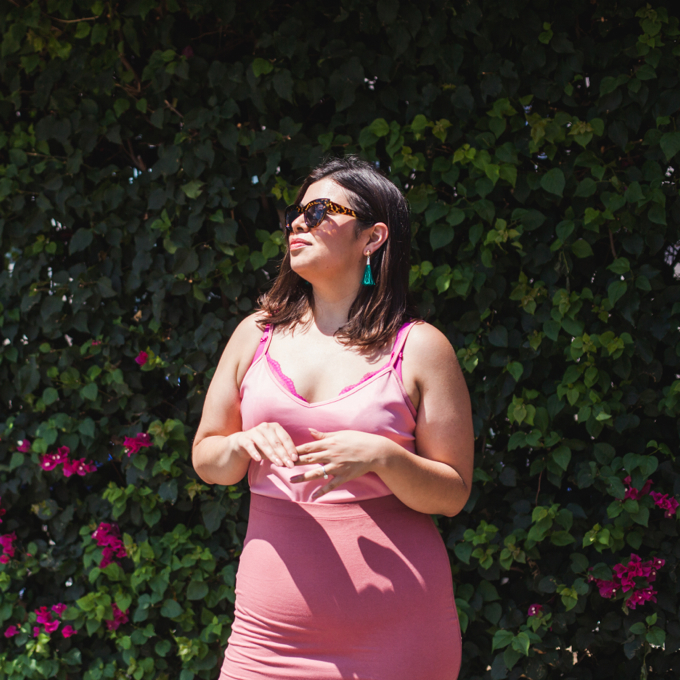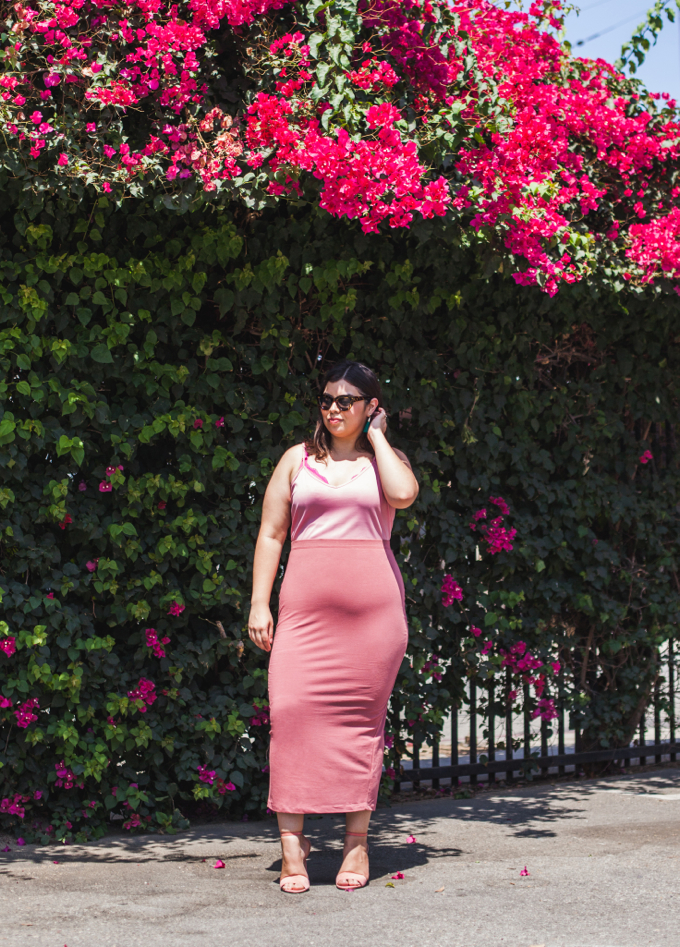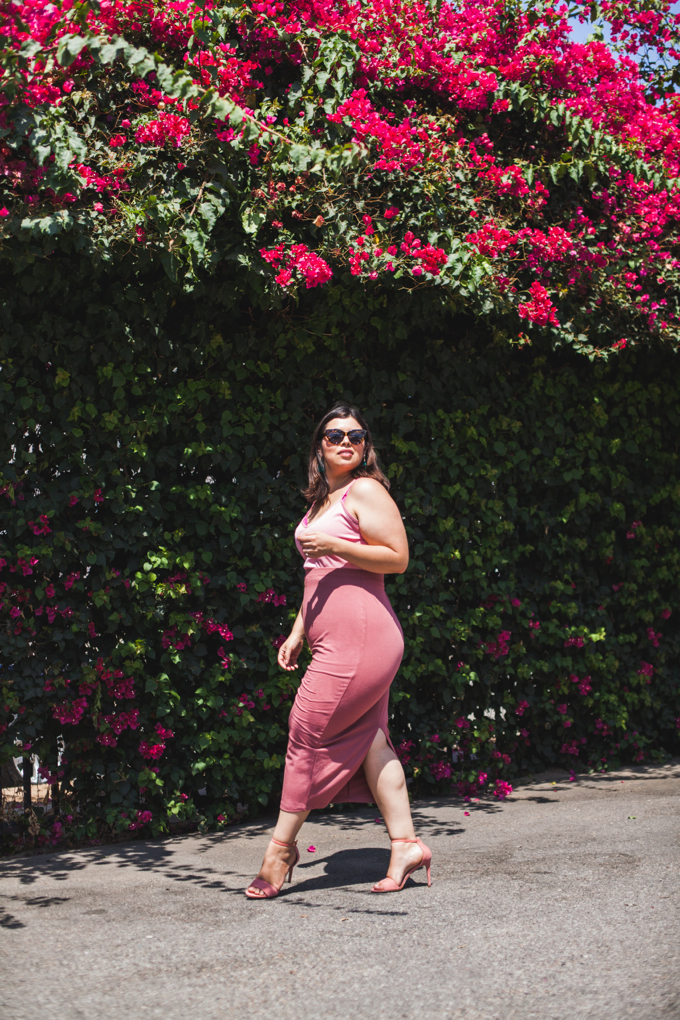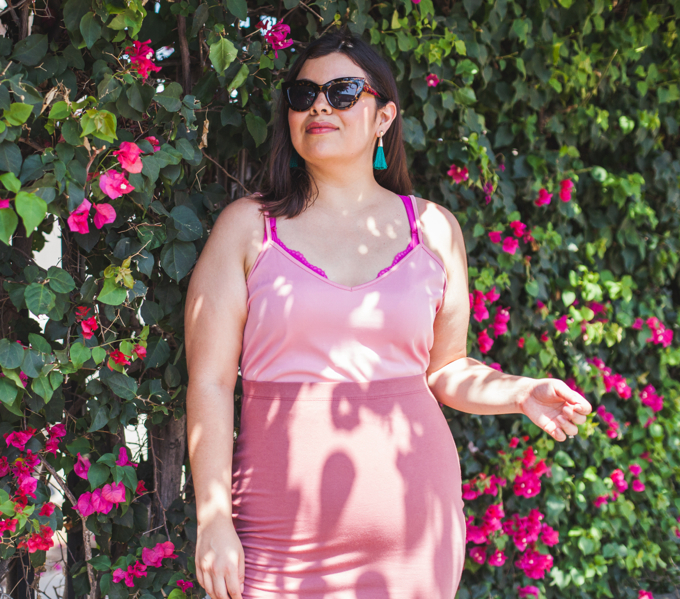 At its best, feminine flirty style is a wink. It's a silk dress, a flash of lace, a nude lip. When it comes to intimates, we usually prefer they remain hidden under our clothes. But intimates have made their way into fashion in their own right. Bralettes, strappy styles, and bursts of color are just a few ways to wear this trend. A tiny sliver of lace peeking out from a sweetheart neckline is all you need. For a more demure take, just add a light jacket. Perfect for a #FearlesslyFlirty date night.
The new Flirty collection by Olga is available in sizes up to 46 bands and G and H cups—amazing! It's so hard to find a beautiful bra in this size range without having to spend a fortune. The bras in the Flirty collection are priced at $45 each. Beyond style, substance matters too. I tested a few different styles: The Balconette is sculpted and lies smooth under light fabric. The Plunge has great support and lift, perfect for deep-V blouses or dresses. The lace on the Unlined Underwire is soft and feels luxe. The bands are wide and the straps are comfortable. Overall, beautiful quality!
While neutral shades are the most versatile, there's something undeniably special about a bright or printed set—I'm in love with the deep rose hue of the style I'm wearing today.
Giveaway!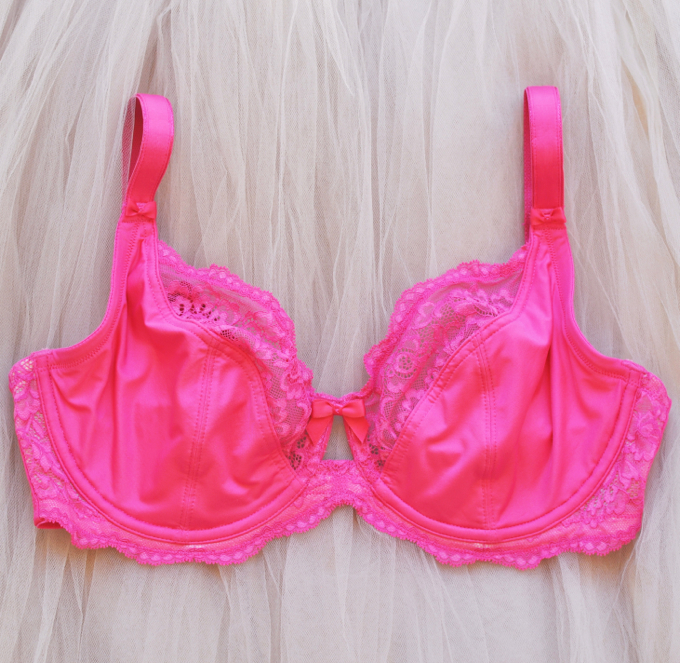 You can enter win one of these beauties in your size over at my Instagram post here. Check out more of the Flirty collection here.
Photos by Azusa Takano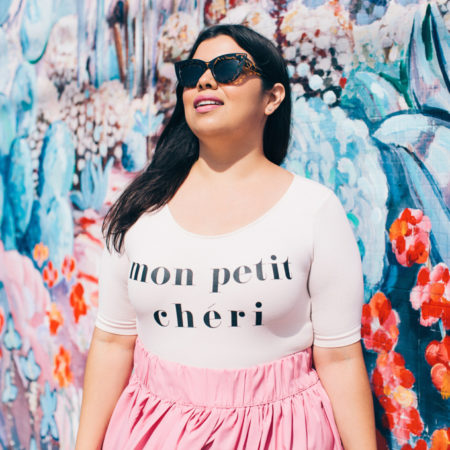 Top: H&M, Skirt: here, similar here, Sandals: Burberry, Bag: Rachael Ruddick, Sunglasses: ASOS If you're a romantic like me, you must watch "Before Sunrise," directed by Richard Linklater. It's about two people who meet on a train, a French woman (Julie Delpy) and an American (Ethan Hawke), who decide to get off the train together in Vienna….