By Jay 6 Comments
This post is brought to you by Planet Fitness.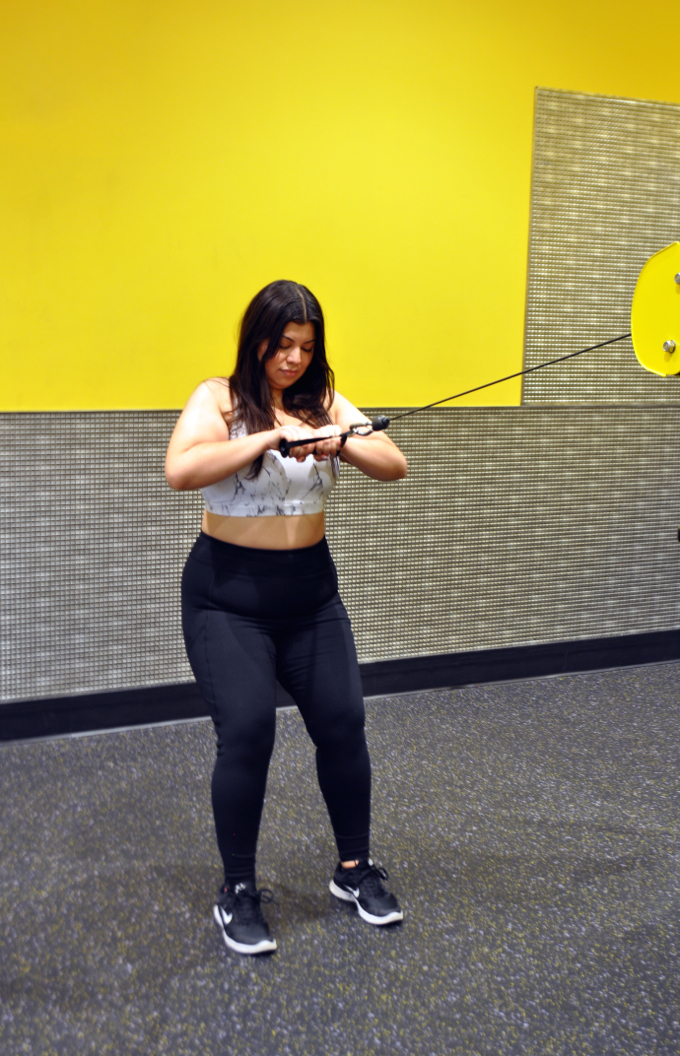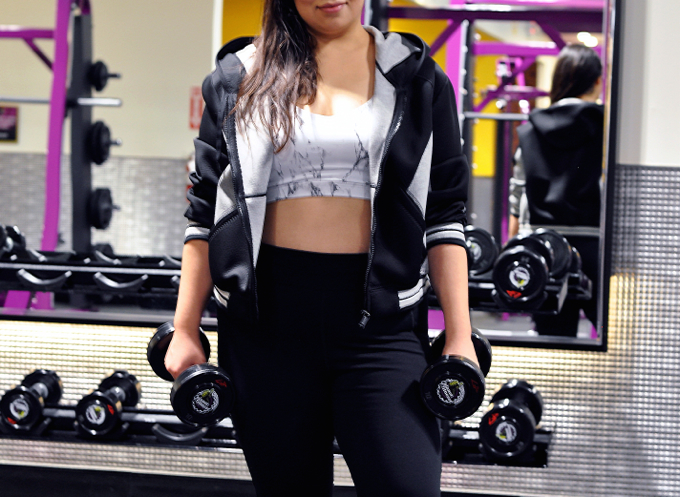 A year ago I picked up my two-year-old daughter and hurt my back because of it. I was in pain for two solid days–so much that my husband had to take a day off work to take care of our daughter. While lying in bed because I couldn't move, I remember thinking: Could I get stronger?
The universe responded with a resounding, "YES!"
I started with small changes. Parking farther away so I'd walk more. Shopping the fresh aisles of the market. Drinking more water. My first big step was starting yoga. Then I started weight training and fell in love. I knew my next step in 2016 was joining a gym where I'd have access to more equipment.
Serendipitously, Planet Fitness reached out to me. They liked they my body-positive style and invited me to check out their gym. I loved that their core message is judgement-free motivation. Starting up at a gym was a scary prospect for me. I'm a confident woman but still felt apprehensive about gyms. Some feel unwelcoming, and to a girl interested in weight training, even downright intimidating. But at Planet Fitness I see people of all shapes, sizes, ages, and abilities. Everyone is chill.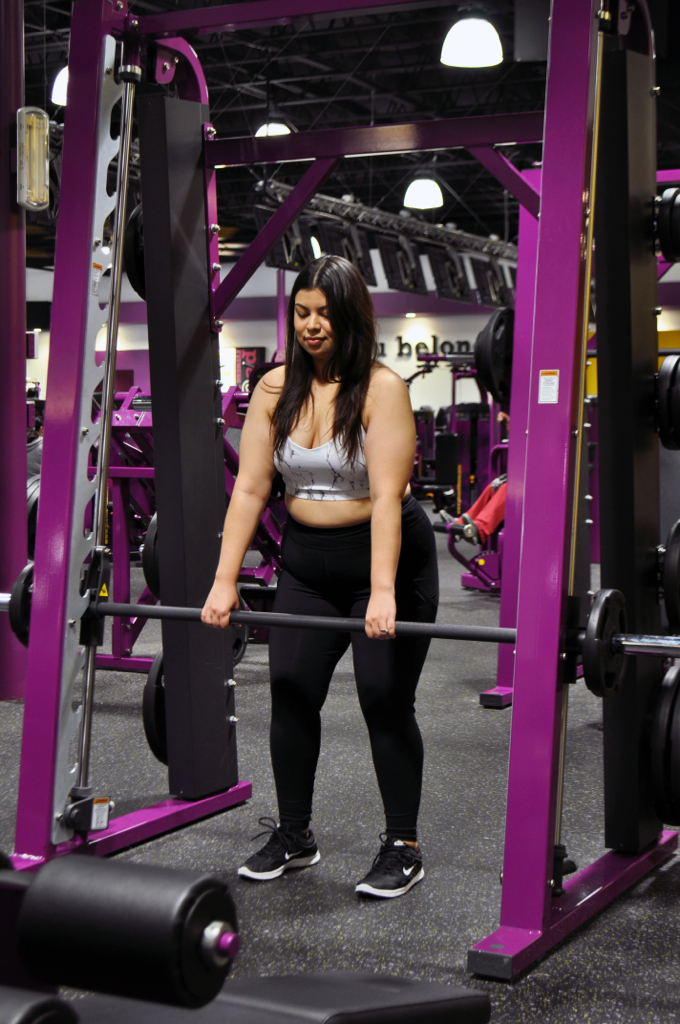 I learned something about myself. My old attitude about gyms was wrapped up in bad memories and feelings about what OTHER people wanted me to do and what other people wanted me to look like. But you know what? Fitness doesn't have to look one way. I'm not seeking anyone else's #bodygoals.
My fitness goal for 2016 is simple: GET STRONGER.
I want to keep working with weights and build up my strength and endurance. My local Planet Fitness is open 24-hours a day. This is so convenient for me since my workout time changes from week to week depending on what I have going on. So many cardio options too. I can go in, headphones on, get the workout I want, and head home.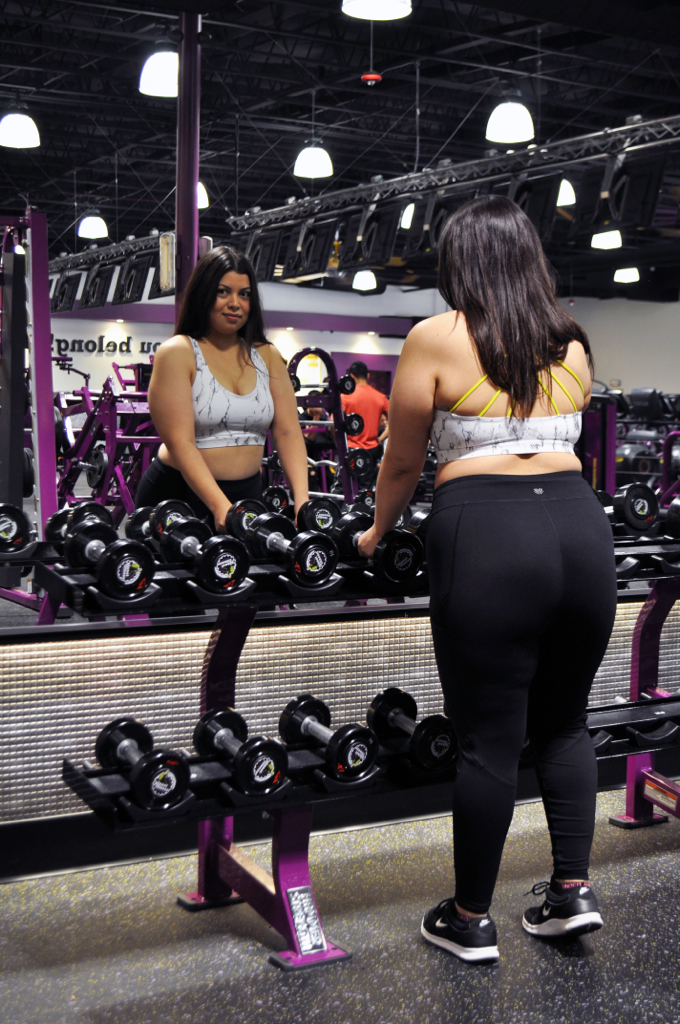 Since I started on this journey I feel like I was let in on a big secret: exercise feels GOOD. I would have rolled my eyes so hard at that statement years ago. But the endorphin rush after a solid hour of working out? There's really nothing like it.
Getting active has helped me beyond the physical too. It helps me erase stress and quiets my mind. Movement gave me a new awareness of my body—as a living thing that I nurture. I write my workouts into my weekly planner and look forward to them. When I leave on my happy cloud of endorphins, I'm already looking forward to the next session.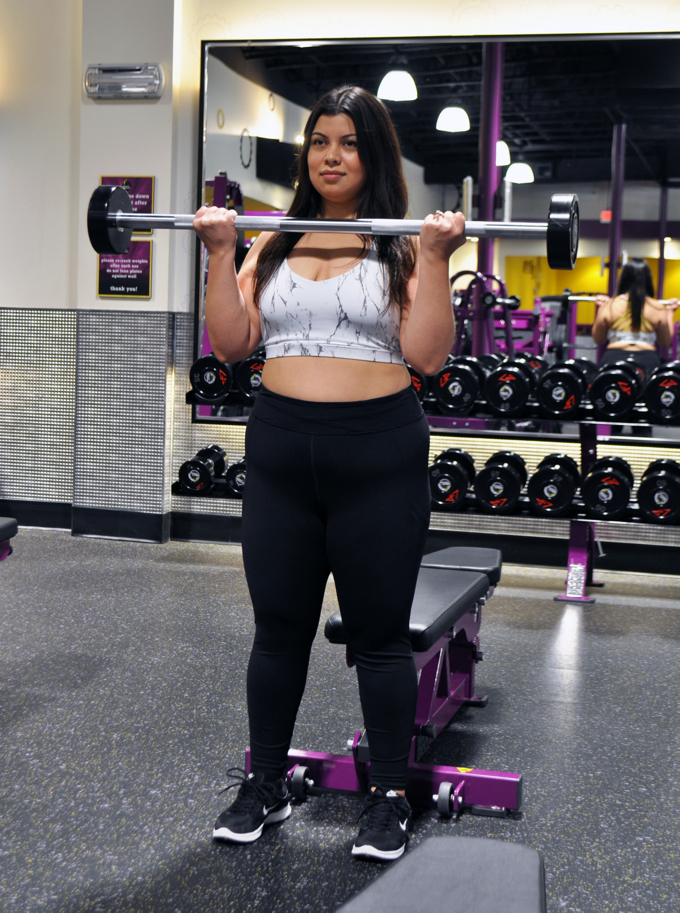 Oh, and my back? In the past year, I've built up more strength than I've ever had. The muscles in my arms and legs are denser. My most important accomplishment though is that I can lift my daughter without straining—even though she's one whole year bigger. She'll say, "Mama, I want to fly!" and I'm there. As long as I can lift her up, in any and every way, I will.
There's no before and after, though. It's just one consistent me.
Approach your goals–no matter what they are–one day at a time. Each day is a small step toward a great leap.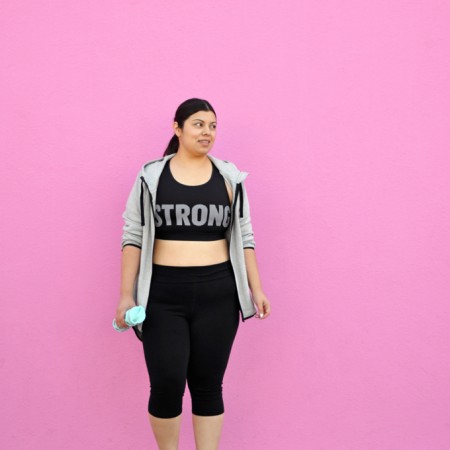 This post is brought to you by Old Navy. Old Navy is one of my go-tos for workout wear and their yoga pants in particular have served me as lounge pants, maternity pants, and yes, even as actual yoga pants. That's why I was so excited to style a few different activewear looks for Old Navy. For me,…