By Jay 6 Comments
Feature sponsored by MYNT 1792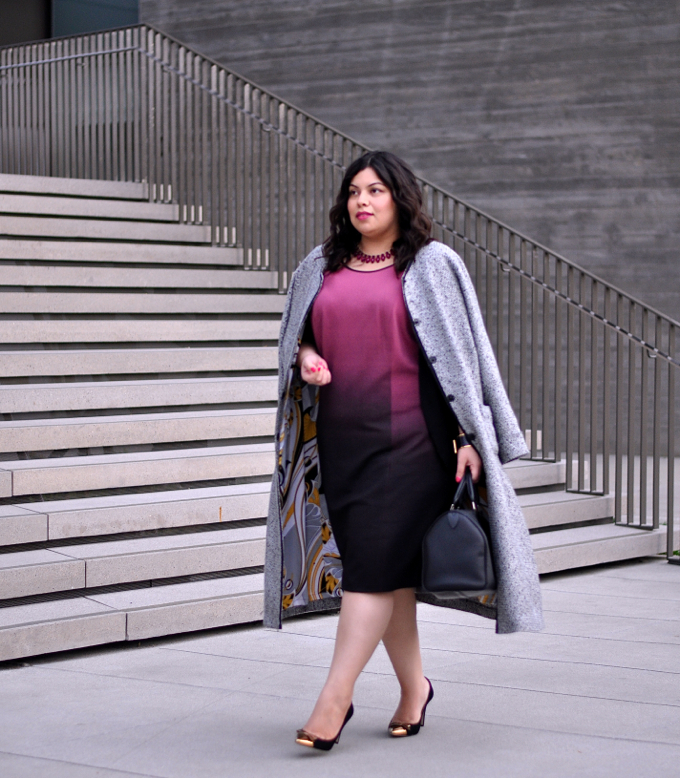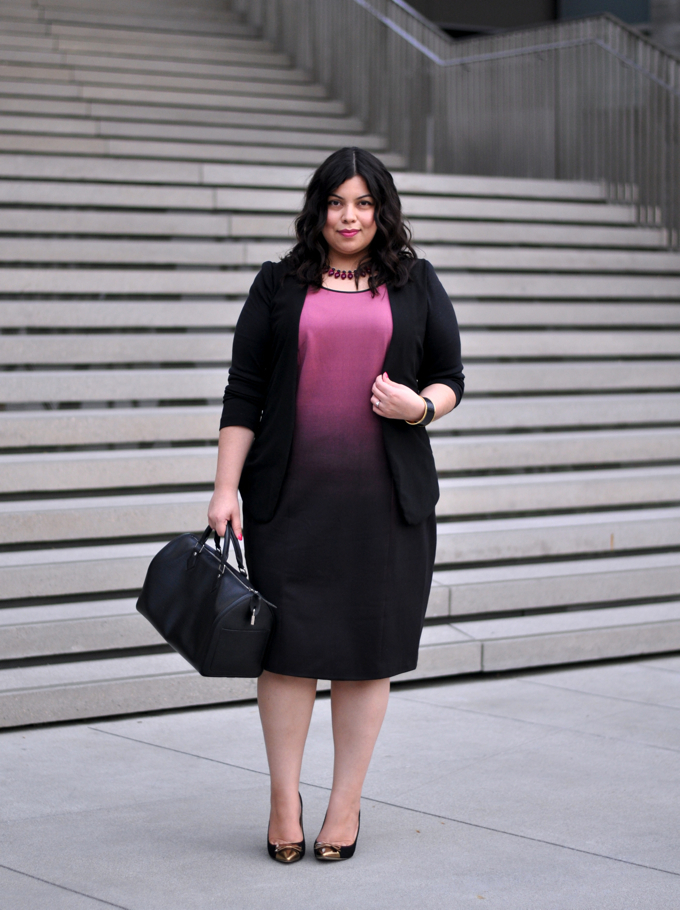 Happy 2015 everyone. Are you ready for an awesome giveaway? If you have any MYNT 1792 in your closet, now is the time to share your looks on Instagram, Twitter, or Facebook. Tag it #MyMYNT1792 for a chance to win a $150 gift card. There will be a winner for each week in January.
I put together some MYNT 1792 looks for work and play. This post is dedicated to WORK and next week's outfit is about PLAY. I've learned that if you want to advance in your career, you have to look the part. It's hard to find a garment that makes you feel professional and beautiful, graceful, but also powerful. I think this dress (on sale!) hits all the notes. The sheath dress is a classic, but this version by MYNT 1792 is a cut above the rest. It's gorgeously done in ombre rose, fully lined, and has that perfect shape–not too close to the body, or too loose. It's also available in sea green.

Dress: MYNT 1792, Coat: Melissa Masse, Blazer: ASOS, Shoes: J. Crew, Bag: LV
Within the span of a week, I've had an audition for a television show, an interview at a creative firm, a business lunch, had to meet several deadlines, and took my daughter to her first day of preschool. I'm wearing many hats, but that's what women do; we make it work. I love a suit as much as anyone else, but dresses are SO much easier. Throw on a blazer, a necklace, a low heel, and you're set. Here's to looking the part!
By Jay 5 Comments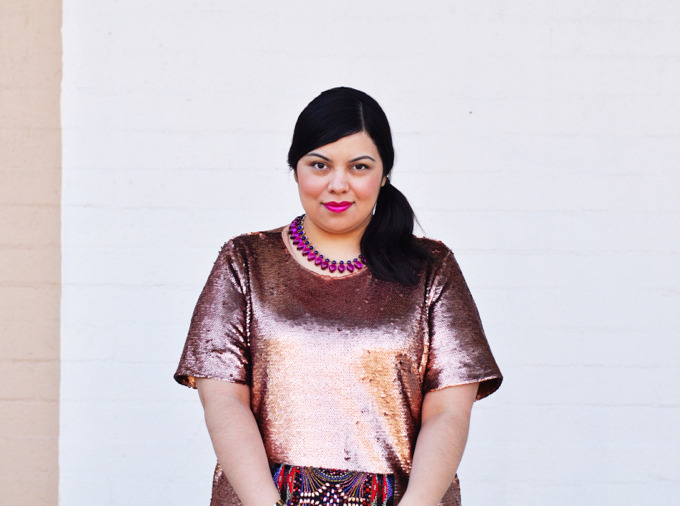 Sequin Dress: Here (sold out), Heels: J Crew, Bag: Anthropologie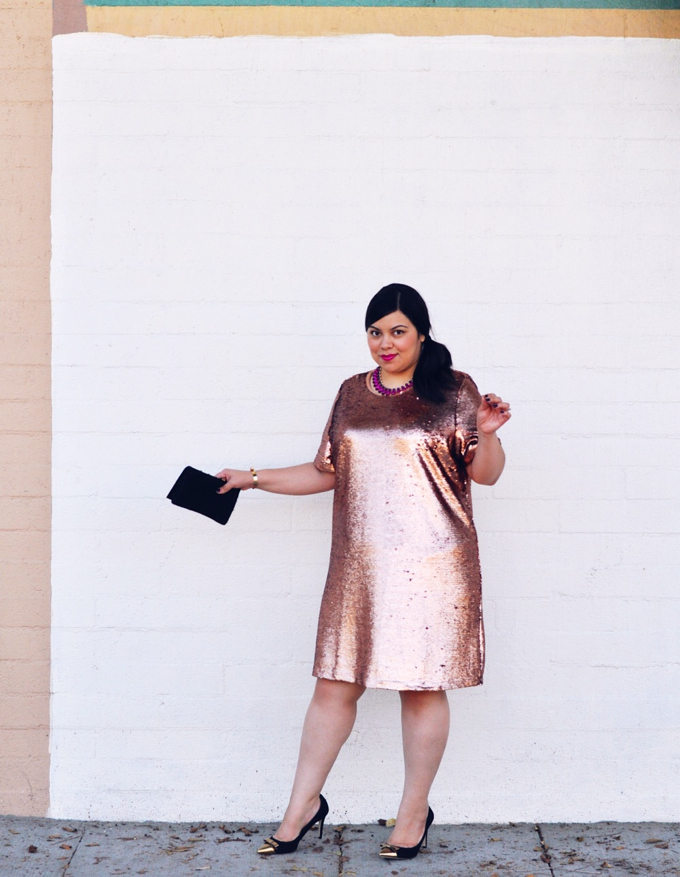 If you like the idea of a glimmering look for the holiday parties or New Year's Eve, slip into a sequin dress. I fell in love with this one when I saw it and bought it as soon as it started to sell out. I wanted something understated and modern, but still pretty for the holidays. This sequined frock was also the third look I used in the plus-size holiday feature I created for Huffington Post.
What's the best way to wear sequins? My strategy is choosing a color, print, or style I already like to wear and know will look good on me. Then, just amp it up with a sequin texture. I think that's the secret to looking effortless while still playing with your style. For instance, I was drawn to the dress I'm wearing because I thought it looked like rose gold, my favorite metallic. Soft, easy-to-wear hair and a few cute accessories are all you need to complete your glimmering look.
Want more plus-size sequin ideas? Click on any of the images in the slideshow below.
Coat: Melissa Masse |  Jumpsuit: ASOS | Shoes: Flounce | Necklace: F21 This one is dedicated to the minimalists out there who still want to make an entrance at the holiday party. Don't hate me, but I was a little bit inspired by Kim Kardashian's style. I love when she wears a simple coordinated set topped with…