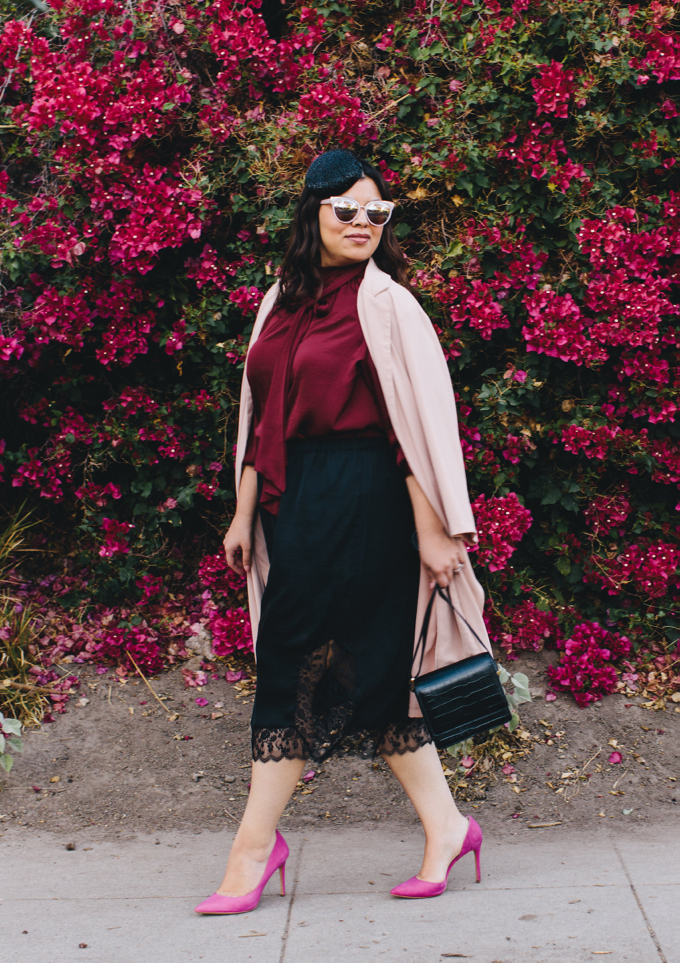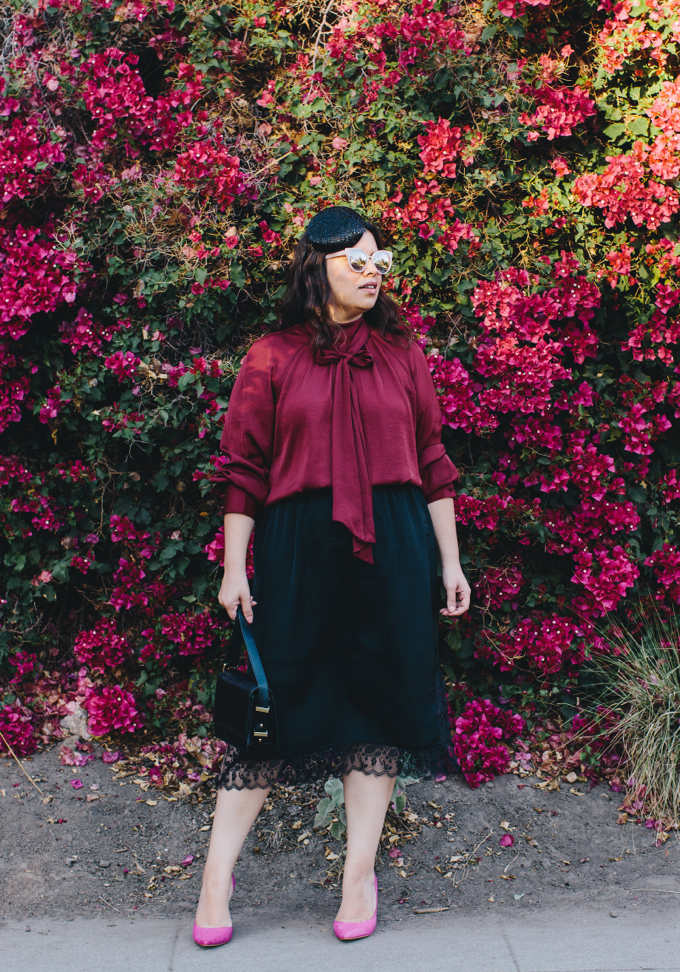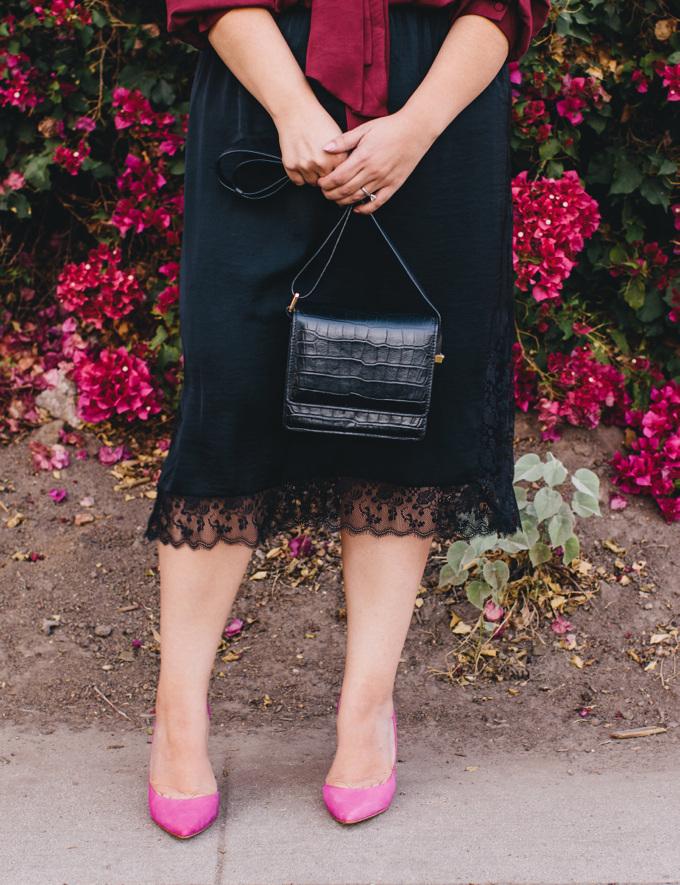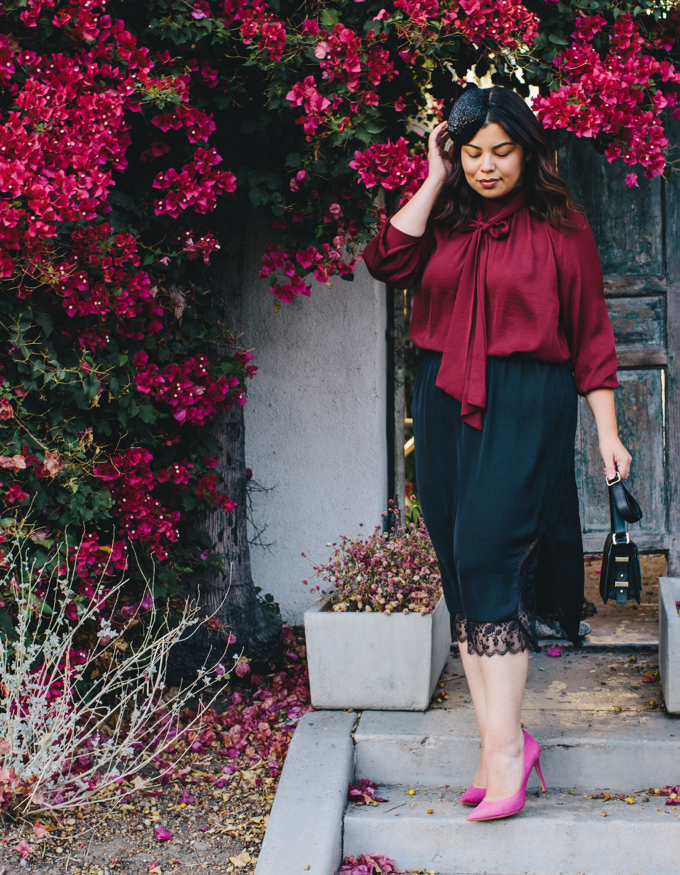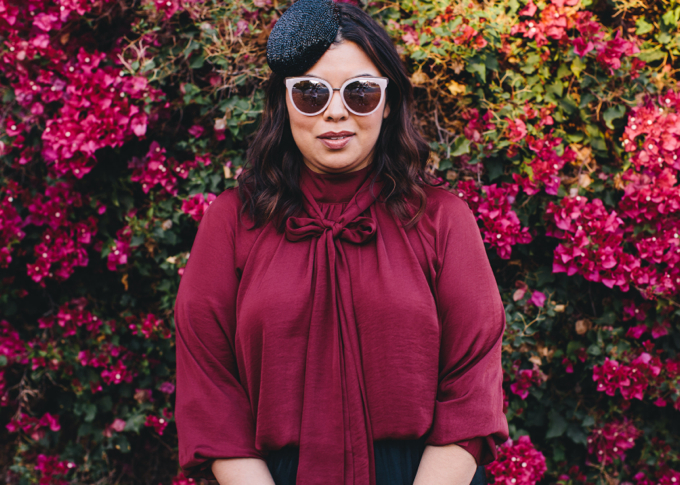 Blouse, Skirt, Shoes, Sunglasses, Hat, Bag
Holiday party season is here and it's time to start thinking about what to wear to our social gatherings. You can create an easy-to-wear but still glamorous look by combining a few feminine details—lace, bows, and some sparkling accessories. I'm obsessed with slip-inspired skirts peeking out from long coats or paired with oversized sweaters and ankle boots. This skirt is light but has an inner layer for coverage. The blouse has long ties which I made into a bow.
My blouse and skirt are from Who What Wear's collection at Target are available in straight and plus-size. I'm lowkey obsessed with this collaboration and featured pieces from the summer collection too. There are so many ways to mix and match the collection itself, or with other favorites already in your closet. Standouts for December include lace up sweaters, velvet wrap tops, and knit vests.
In collaboration with Who What Wear
Photos by Jessica Castro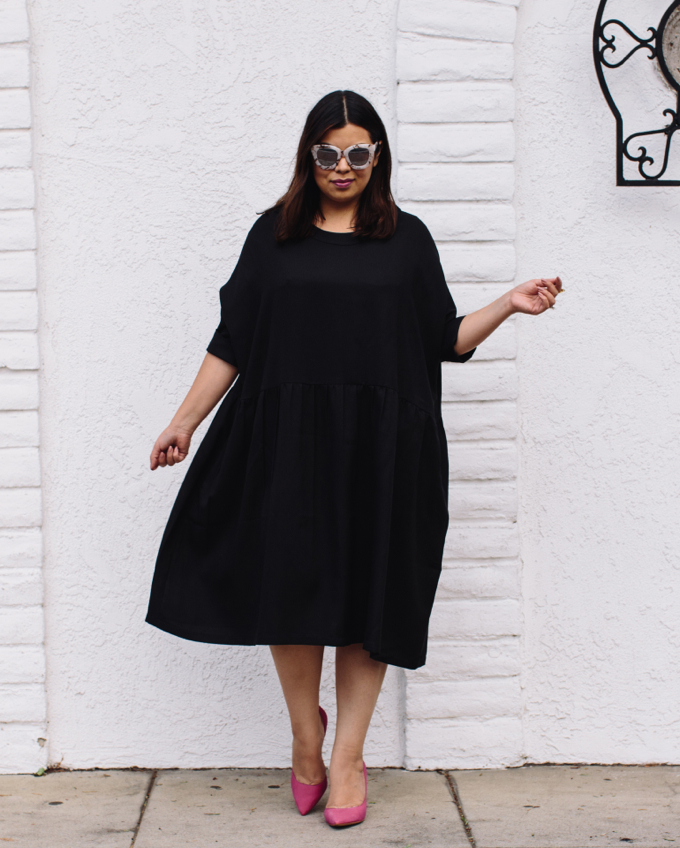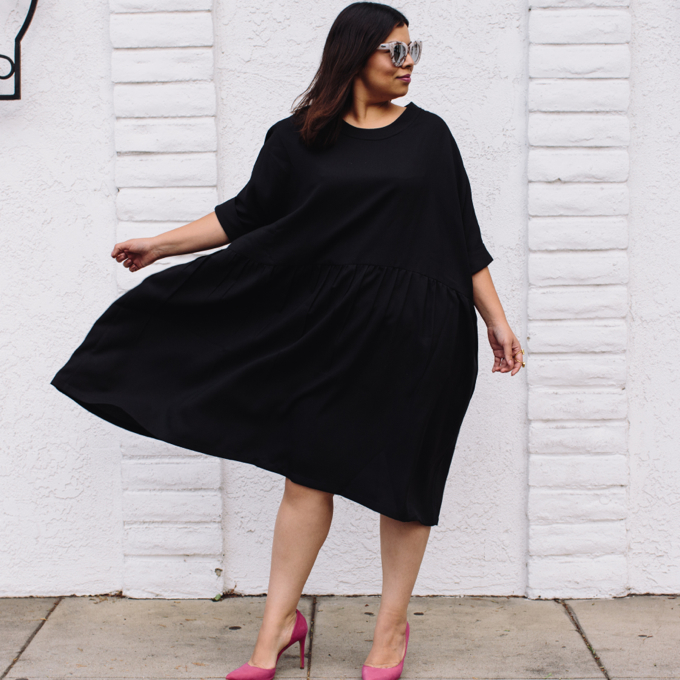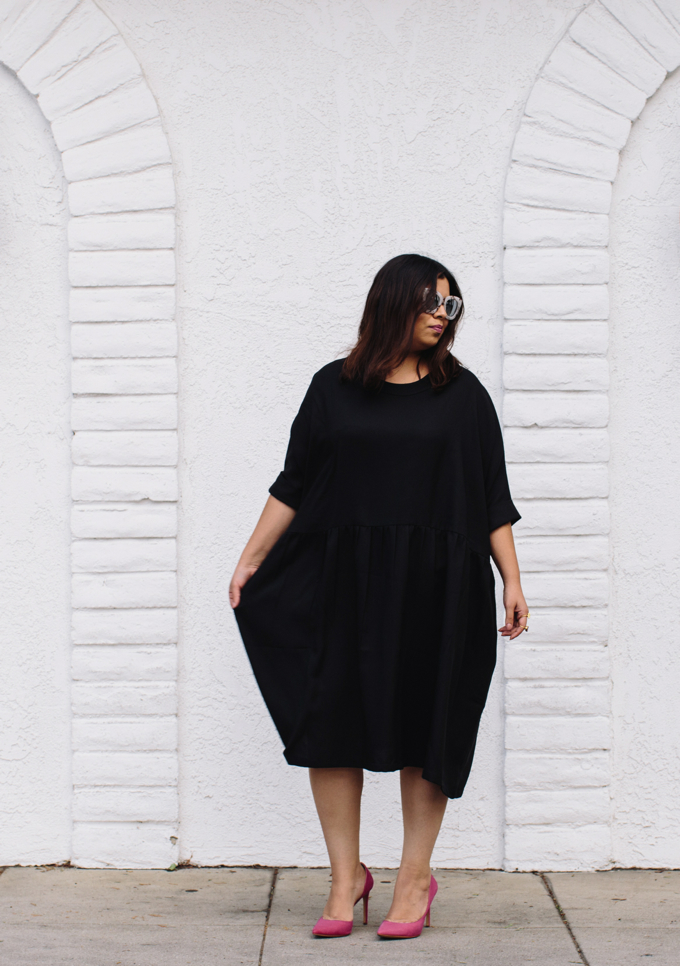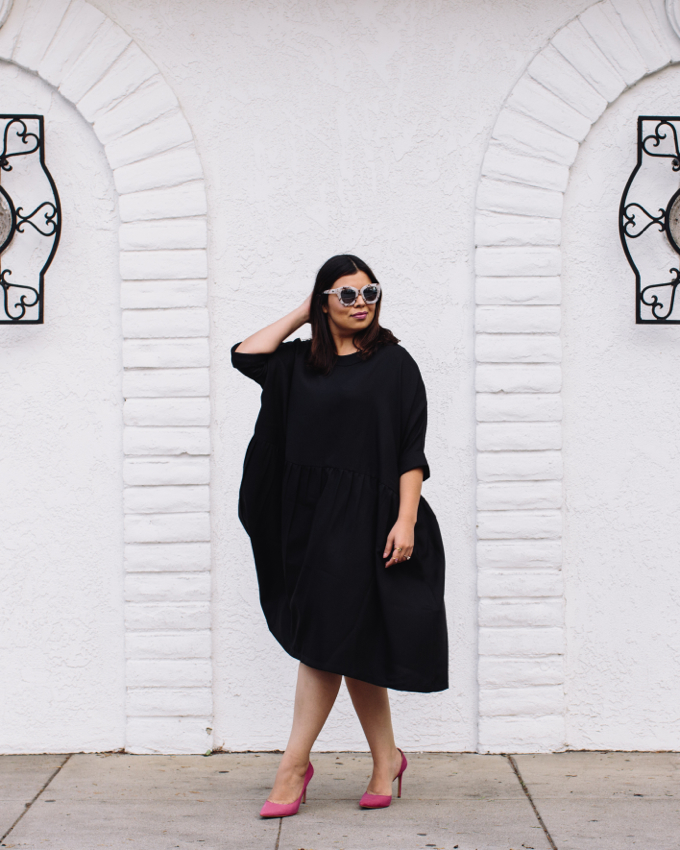 Dress: Mimu Maxi, Shoes: INC, Sunglasses: Quay
I've had this dress on my wishlist for a long time and I finally picked one up. There's depth to the design at Mimu Maxi: they aim to make modest clothing in accordance with their religious beliefs. I've seen women of different faiths and fashion sensibilities wearing this smock dress. It's always been a standout in my mind—elegant, essential. In a sea of embellished, figure-hugging styles, the frock dress manages to stand out. I bought mine in a size L, said to fit sizes 16-20.
A note about shapes: Expecting women to dress in ways that emphasize curviness, or create the illusion of a select number of shapes is antithetical to what fashion means to so many of us. And let's be honest, it gets boring too. Sometimes we're an existential cloud and wish to dress as such.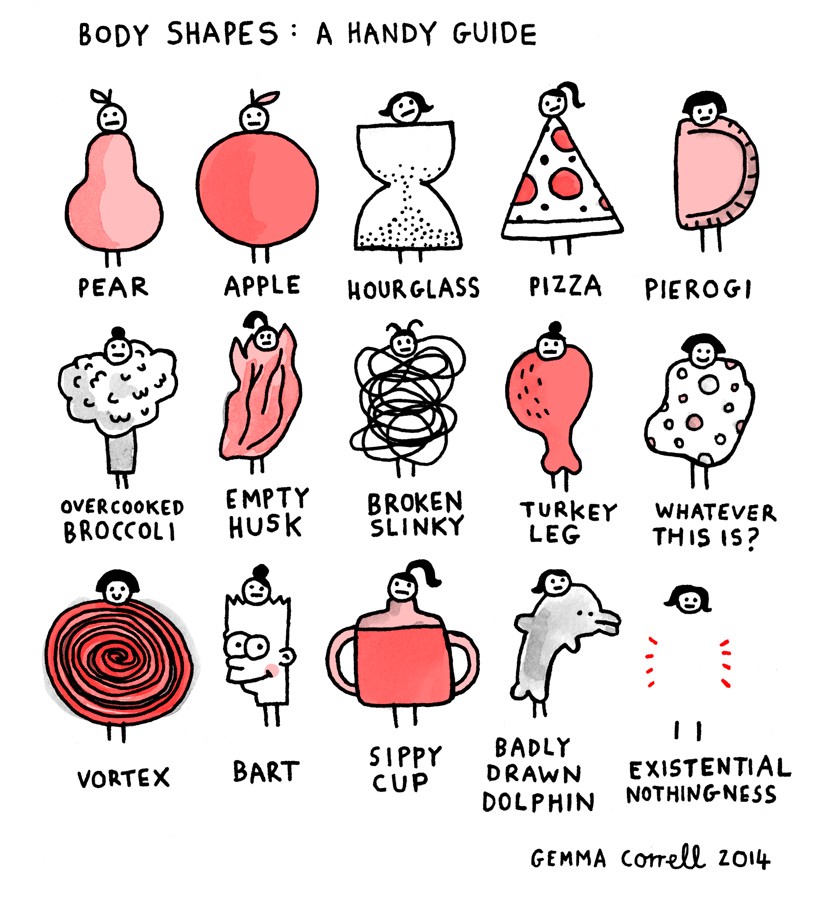 p.s. It's been a tumultuous week. Sending e-hugs to all.
Photos by Jessica Castro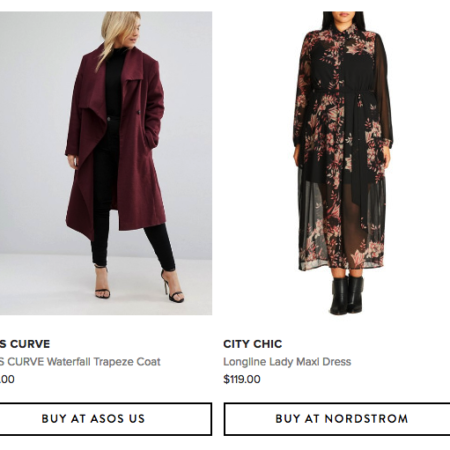 One of my favorite things to do when I have time to myself is window-shop online. But sometimes I have way too many dream carts floating out there in the internet and I forget about items I fell in love with but didn't purchase right away. It would be great to have a way to organize…