By Jay 2 Comments
This post is brought to you by Mynt 1792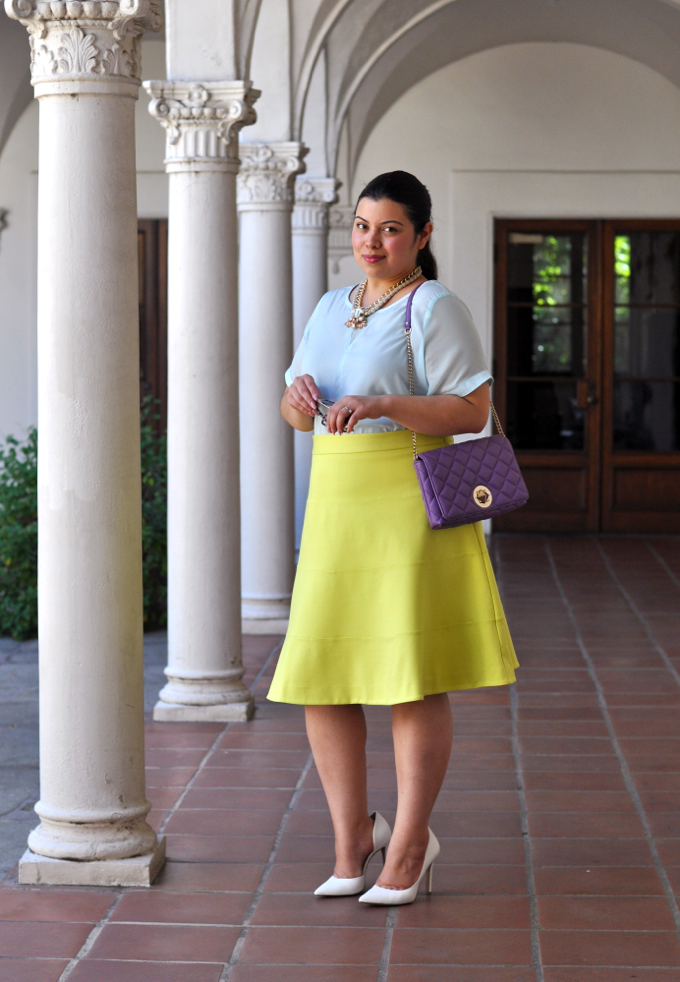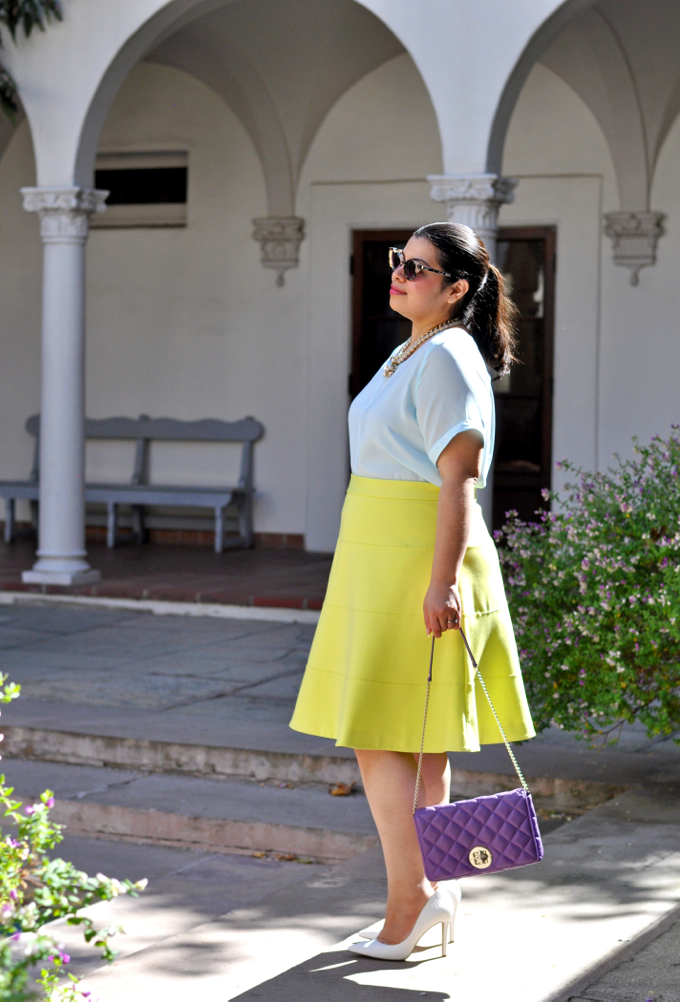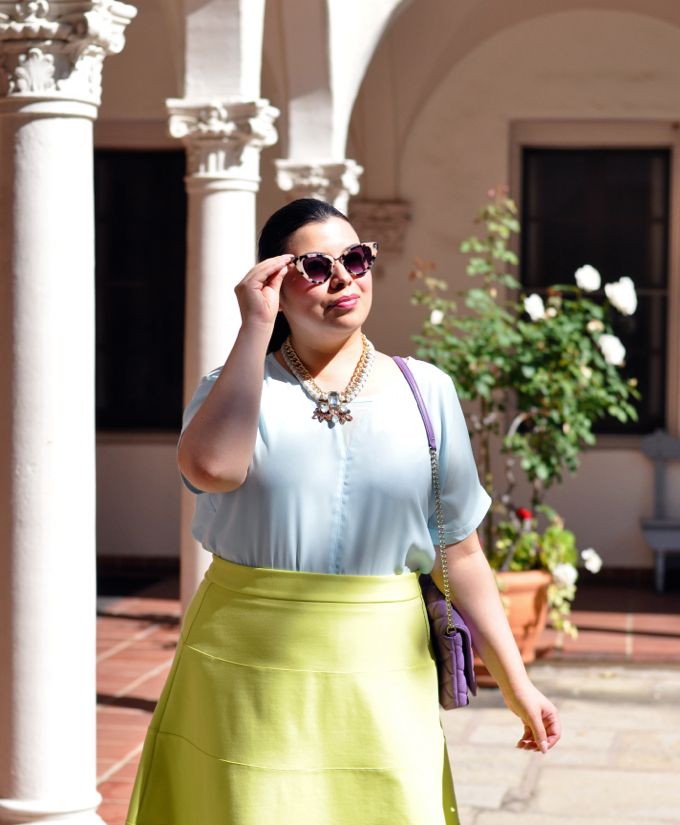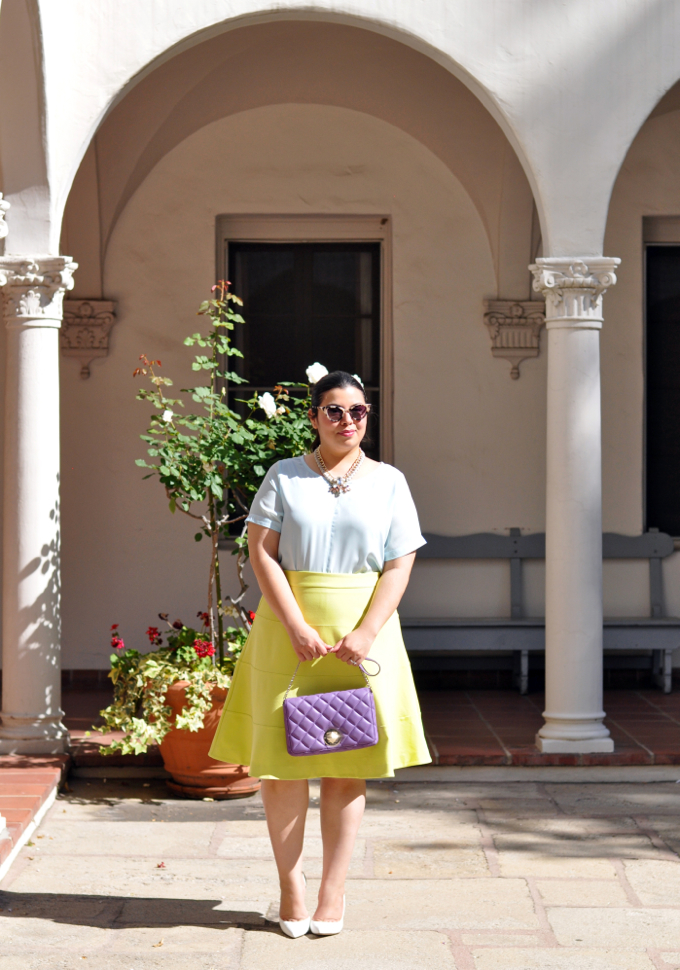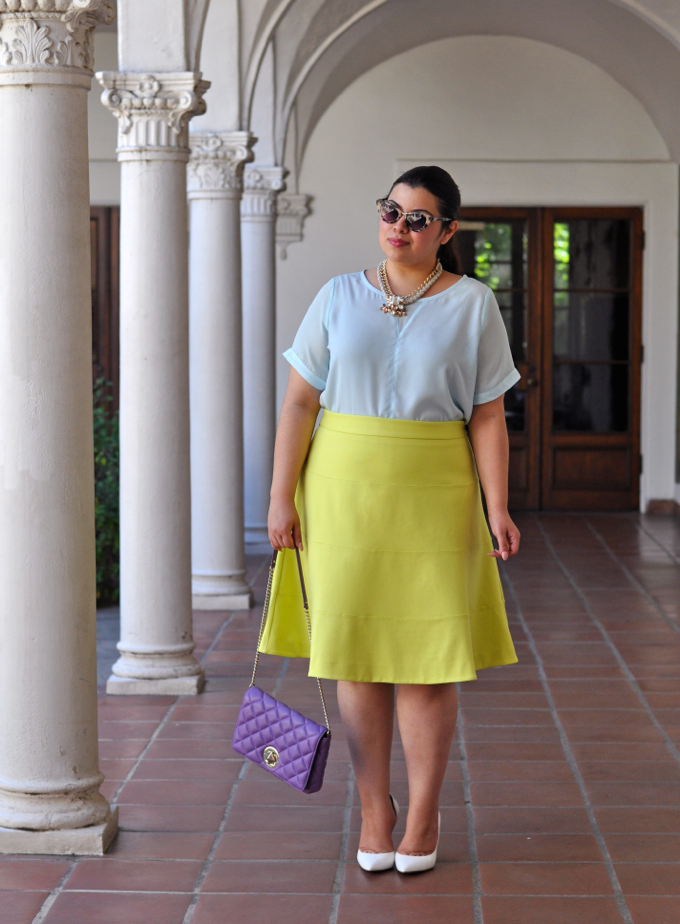 Get the Look: Blouse / Lime Skirt / Kate Spade Bag / Necklace / Shoes / Sunglasses
I'm feeling wonderful—can you tell? I think it's a combination of being a woman in love, good health after a week with a cold, my kundalini yoga class, and maybe my new vitamin routine. Whatever it is, I'm relishing the spring weather. This look was inspired by the bright, light days of spring.
The weekend is prime for a beautiful outfit and I think this one hit it out of the park.
I've featured Mynt 1792 on my blog before and this time I got to style some of their new spring picks. How gorgeous is this ponte lime skirt? Or this barely-there blue woven top? I wish everything in my closet were this simple and elegant.
As usual, the quality of their clothes is excellent. I think what distinguishes Mynt is that they consistently put out collections in which you can find a statement piece as easily as a luxe wardrobe staple. You can take a look at their new collection to see what I mean.
What are your thoughts on minimalist fashion this spring? I'm curious to know. Wishing everyone a beautiful week!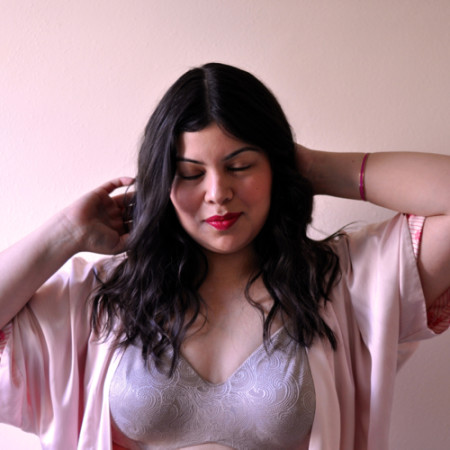 This post is brought to you by Playtex. One thing I've learned since becoming a grown woman: my morning will make or break my day. On those days when I can get out of bed just as the morning light is starting to flood into my bedroom, I will usually have a good day. Why?…