By Jay 2 Comments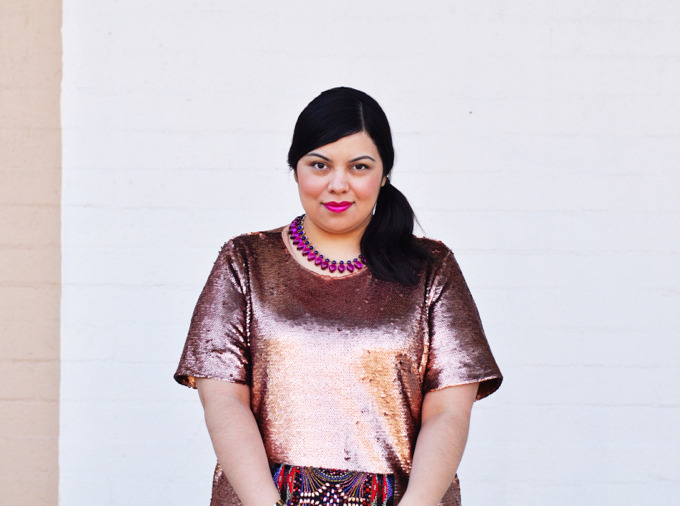 Sequin Dress: Here (sold out), Heels: J Crew, Bag: Anthropologie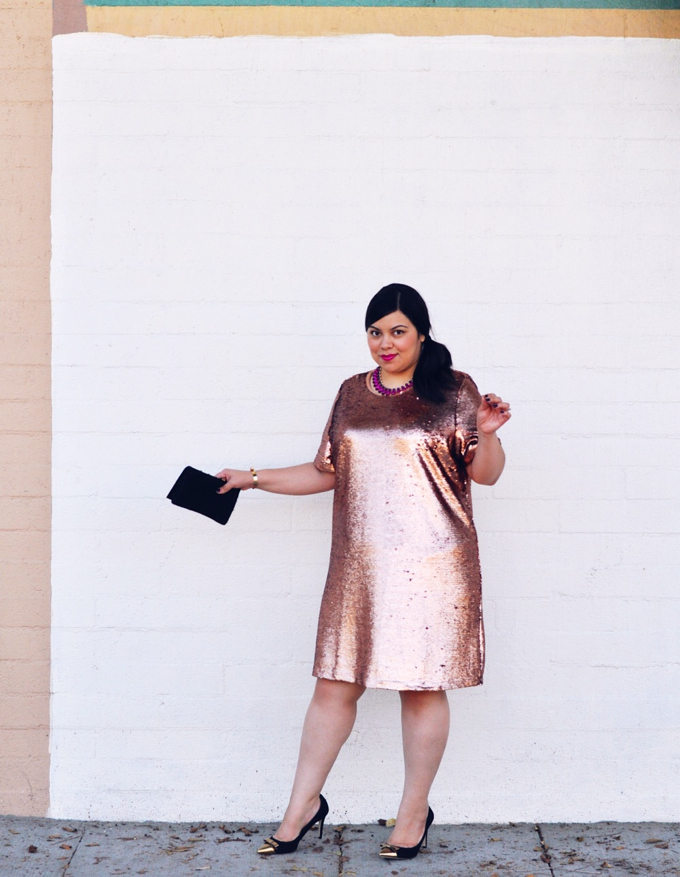 If you like the idea of a glimmering look for the holiday parties or New Year's Eve, slip into a sequin dress. I fell in love with this one when I saw it and bought it as soon as it started to sell out. I wanted something understated and modern, but still pretty for the holidays. This sequined frock was also the third look I used in the plus-size holiday feature I created for Huffington Post.
What's the best way to wear sequins? My strategy is choosing a color, print, or style I already like to wear and know will look good on me. Then, just amp it up with a sequin texture. I think that's the secret to looking effortless while still playing with your style. For instance, I was drawn to the dress I'm wearing because I thought it looked like rose gold, my favorite metallic. Soft, easy-to-wear hair and a few cute accessories are all you need to complete your glimmering look.
Want more plus-size sequin ideas? Click on any of the images in the slideshow below.
By Jay 2 Comments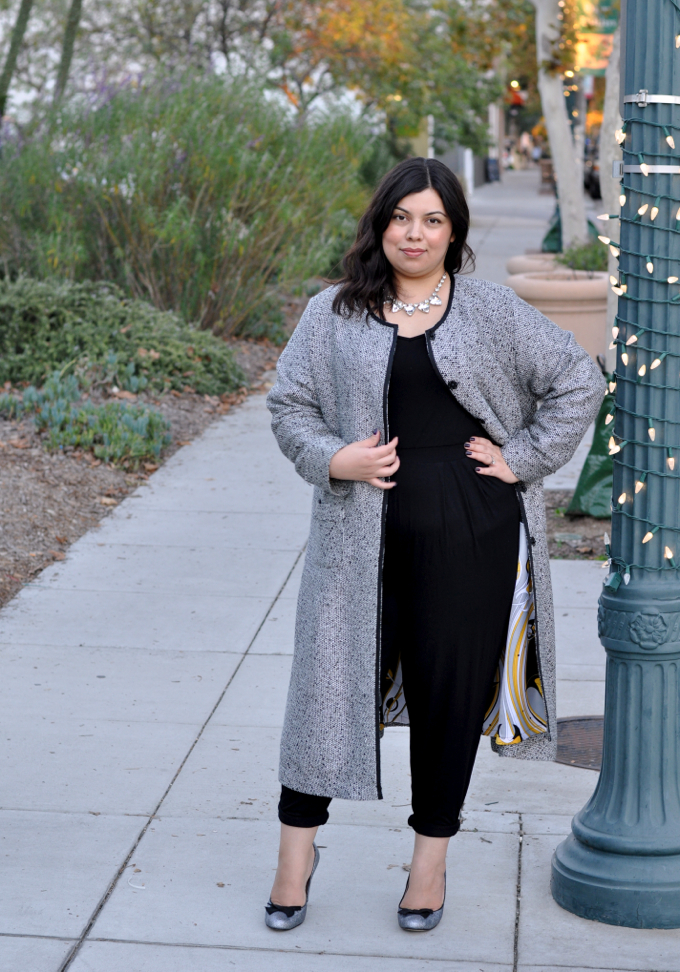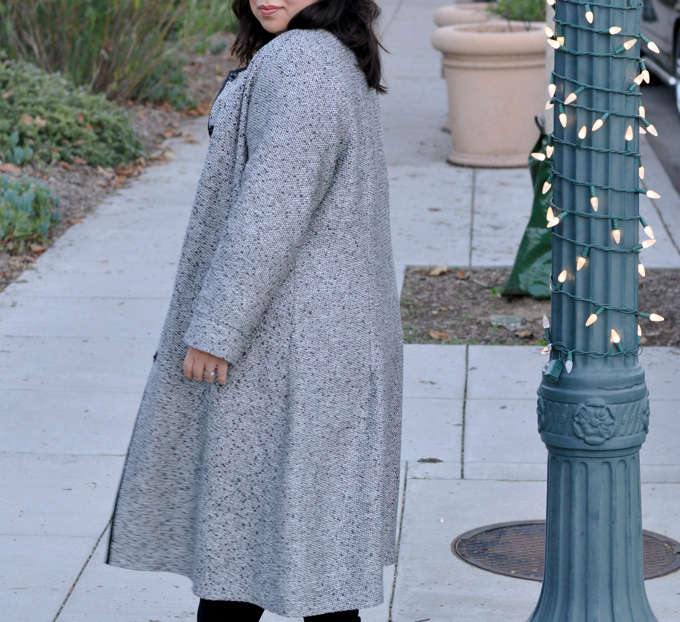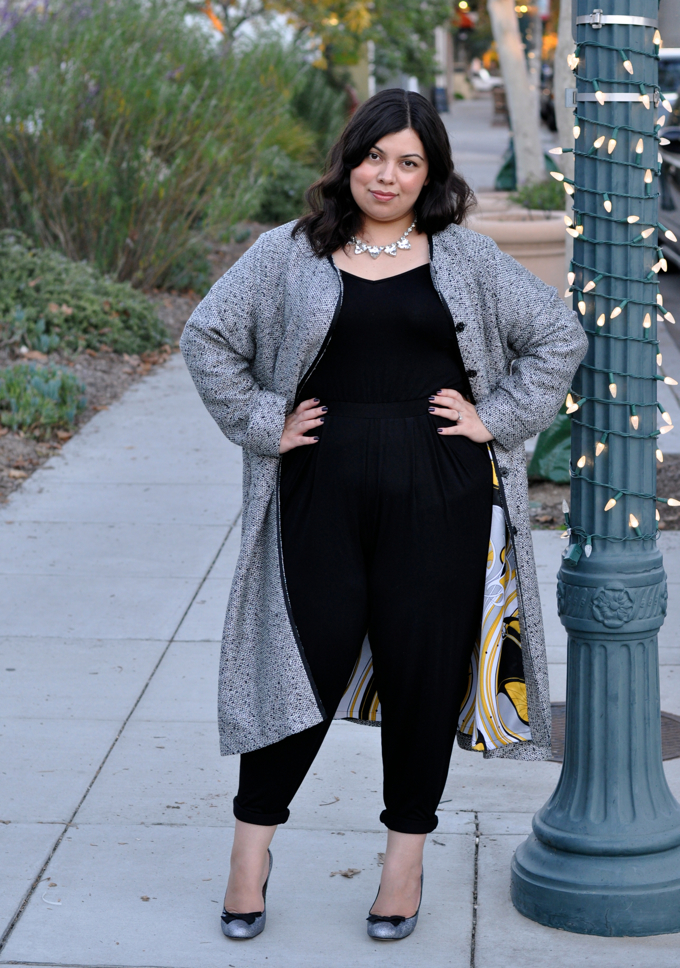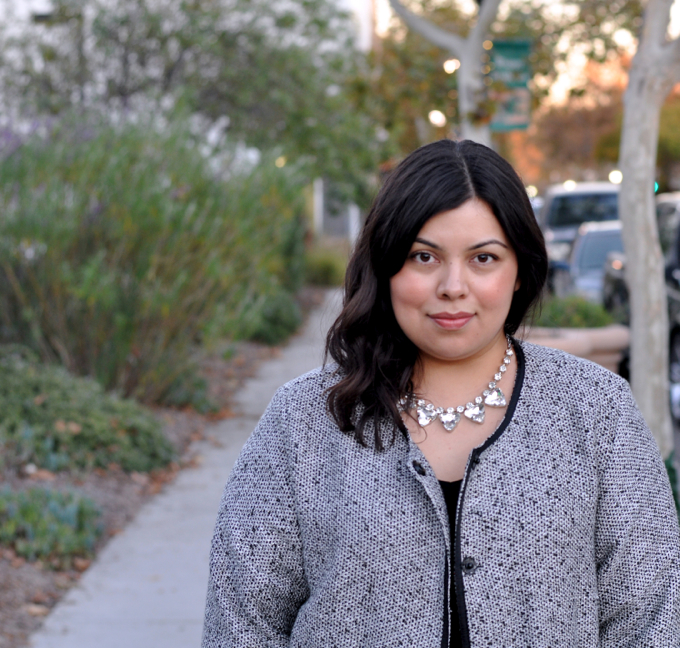 Coat: Melissa Masse |  Jumpsuit: ASOS | Shoes: Flounce | Necklace: F21
This one is dedicated to the minimalists out there who still want to make an entrance at the holiday party. Don't hate me, but I was a little bit inspired by Kim Kardashian's style. I love when she wears a simple coordinated set topped with a gorgeous, oversized coat, so I tried to recreate that look here. I have the pleasure of wearing this truly outstanding black, grey, and metallic tweed coat from Melissa Masse. Her line is a personal favorite because it includes both straight and plus sizes.
The grosgrain detailing and subtle shimmer make this a dream coat for me and since long coats are the style du jour, I'll be wearing this well into our California winter. While the right coat can help you make elegant statement, you still want to look good after you take it off. I opted for this slinky jumpsuit underneath—in the link above you can see its cute straps. I love jumpsuits and I'm happy they're fairly easy to find in plus sizes now. This also happens to be a great look for transitioning summer wardrobe pieces into fall and winter. I finished this outfit with a jewel necklace and silver glitter pumps. They add a few more touches of shimmer, which is always good in my book.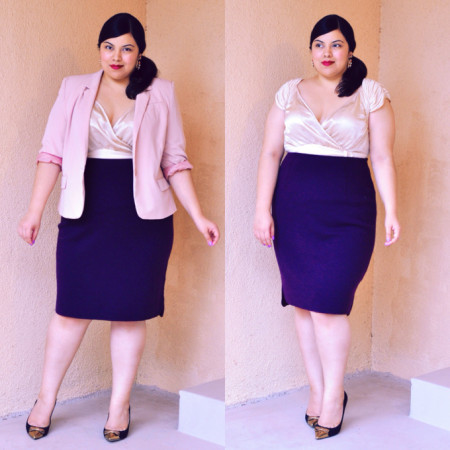 Sponsored collaboration with Lionsgate and Latina Bloggers Connect I recently got a chance to watch the new CANTINFLAS picture, starring Óscar Jaenada and directed by Sebastián Del Amo. There's always a story behind the story and this one is all about how Cantinflas started—and it's an incredible tale. I was also invited to put together an outfit inspired by the film. How fun! But wait,…