By Jay 4 Comments
This post is brought to you by Michael Hill
Something that's often on my mind is time. You know how they say the days are long but the years are short? I want to focus on being present "in the moment," but I also try to remain cognizant of the arc of my life. I think mine looks like a wonderful zig-zag.
I've wanted a watch for some time now. I remember being a kid and playing with the gold watch on my father's wrist—I liked putting my ear to it and listening to the tick-tock inside. Little things like that are what I remember so vividly about my dad. Back to my story, I had trouble finding the perfect watch: it had to be understated, but not too demure, something well-crafted and beautiful, something that looked more timeless than trendy.
Something rose gold.
Here's an entrancing video on watchmaking. I may have spent my 20s constantly rummaging for my phone to tell time, but I knew I was due for a more grown up solution.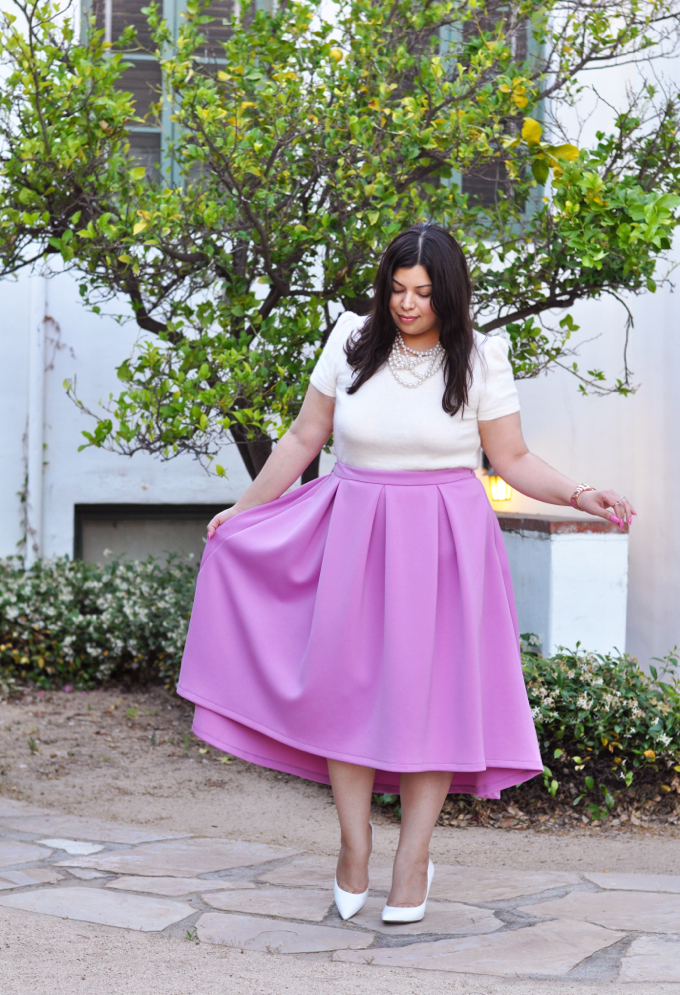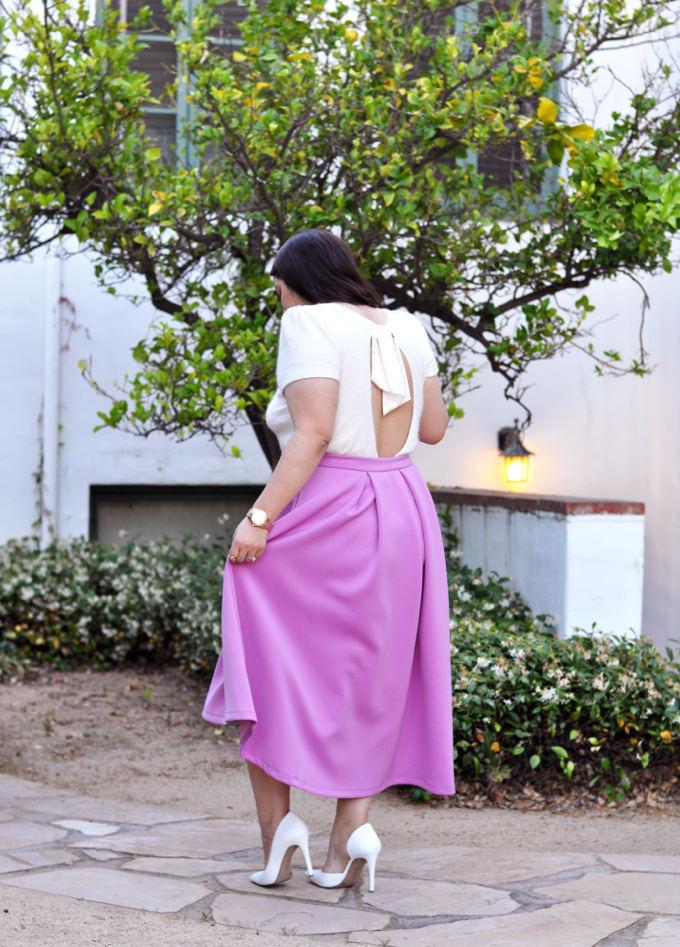 Cashmere top: French Connection, Skirt: ASOS,  Watch: c/o Michael Hill,
Necklace: JCrew, Arrow Ring: Sterling Forever, Shoes: Nordstrom
The absolute best moments in my life have happened serendipitously, like falling in love with my husband or having my daughter. I think being a grown woman is understanding life's zig-zags and being open to receive the gifts—and lessons—life has for you. I recently turned 30 and there was something wonderful and freeing about it (yes, there was anxiety over anti-aging serums too, but it's really not that bad.)
I like the idea of marking milestones with something you can hold, not only as a reminder of what once happened but also as a point of reference as to where you are in your story right now.
One of the things I love most about blogging is that it's connected me with new faces and stories. It's how I met the people at Michael Hill, an Australian jeweler and watchmaker. I loved the multigenerational family story behind their work and I finally got my perfect watch. It's weighty, blushy, and wears like jewel.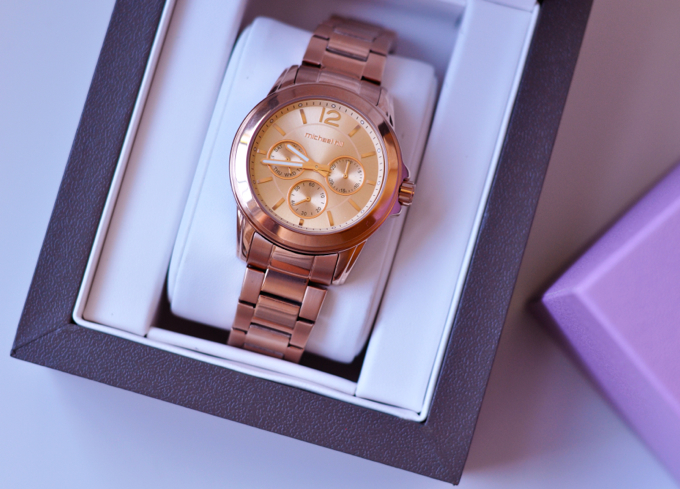 The first thing I did when I opened it was bring it to my ear and listen to the steady ticking inside. It helps remind me that every big moment is a lead up of many small ones.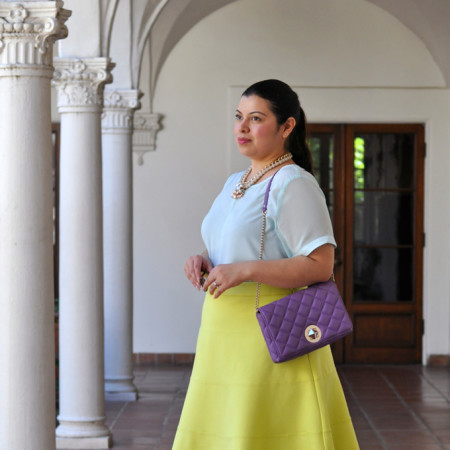 This post is brought to you by Mynt 1792 Get the Look: Blouse / Lime Skirt / Kate Spade Bag / Necklace / Shoes / Sunglasses I'm feeling wonderful—can you tell? I think it's a combination of being a woman in love, good health after a week with a cold, my kundalini yoga class, and maybe my new vitamin routine. Whatever it is, I'm relishing the…