By Jay 4 Comments
In collaboration with
Old Navy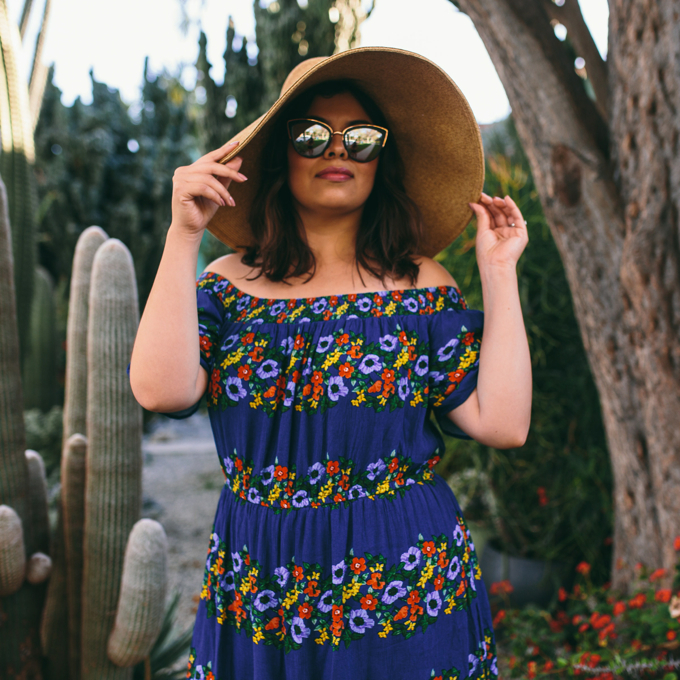 Desert blooms have always been my favorite. This spring, after some heavy rains, parts of the California desert are in full bloom. The usually red-brown mountains and canyons are sprinkled with pink, yellow, and purple. I had this in mind while searching for dresses for some upcoming Easter festivities–I was hoping to find something to capture the desert vibes I love so much.
First up, this off-the-shoulder dress with bands of flowers on inky blue gauze. So simple, but so lovely. I wore mine with espadrilles and a wide-brimmed hat to maximize its garden party potential. Ready for Easter egg hunts!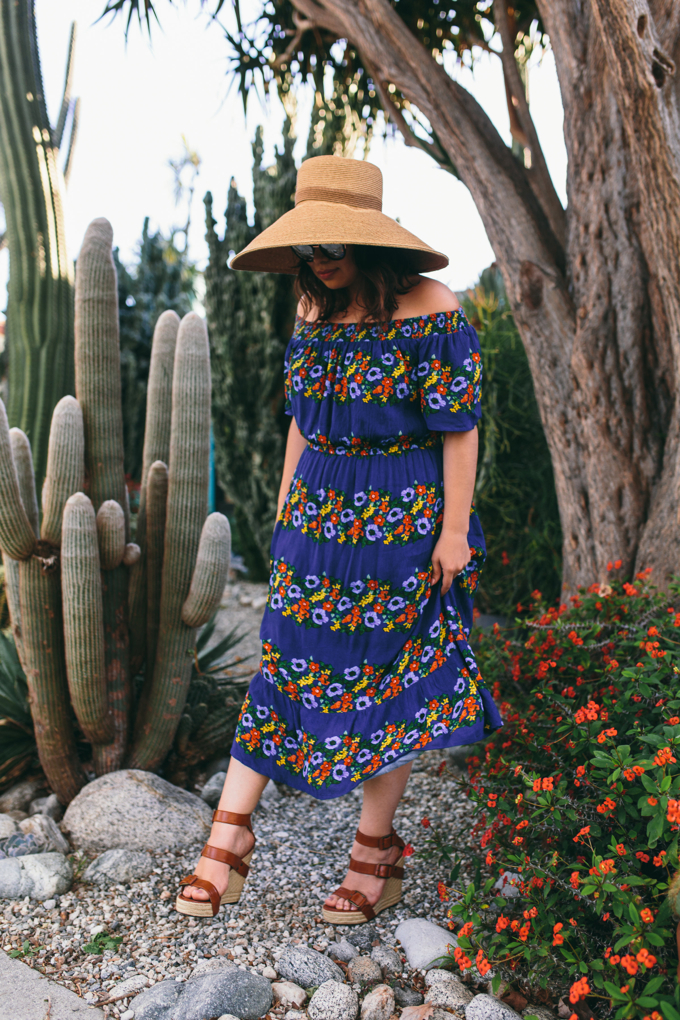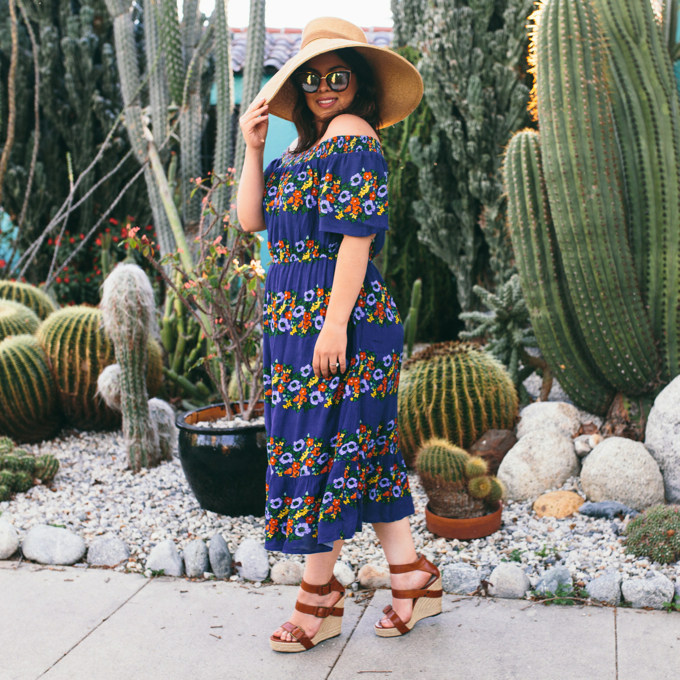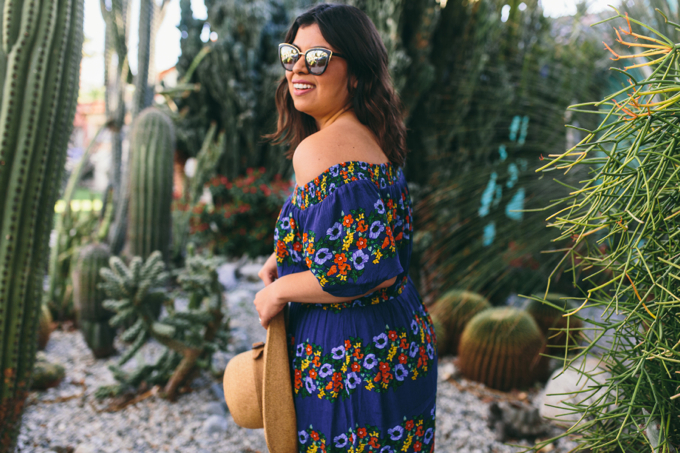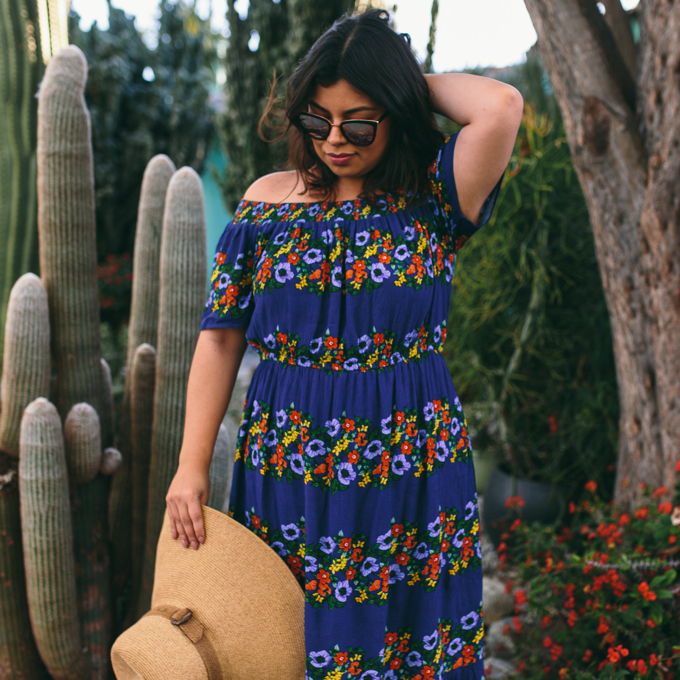 Second, this floral swing dress reminded me of the pink desert sky at sunset. The pretty print is easy to dress up with fancy heels for or dress down with a denim jacket. Love versatility in a dress that can last beyond one special day.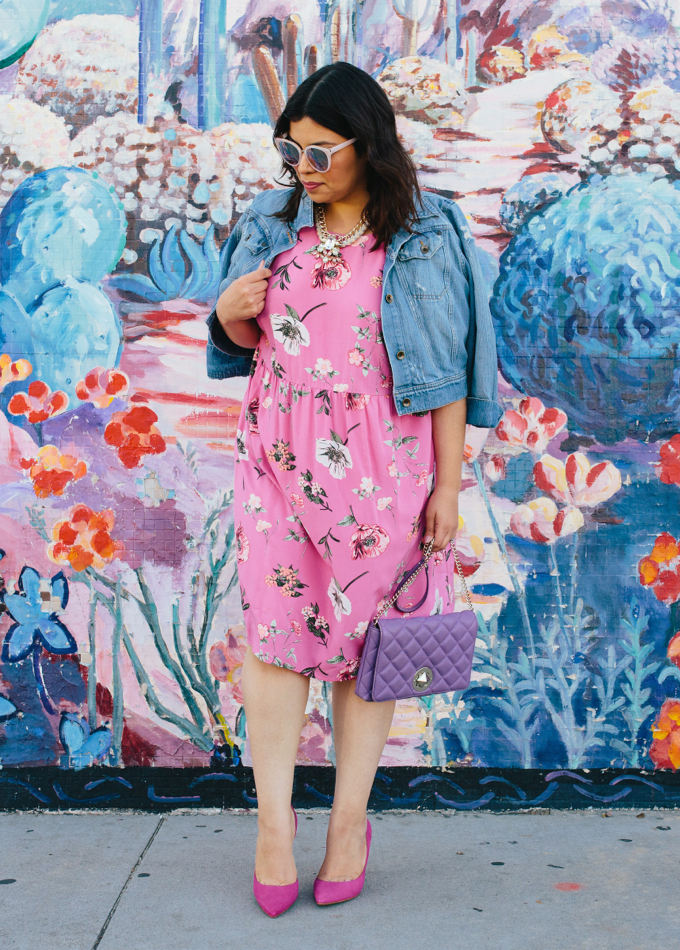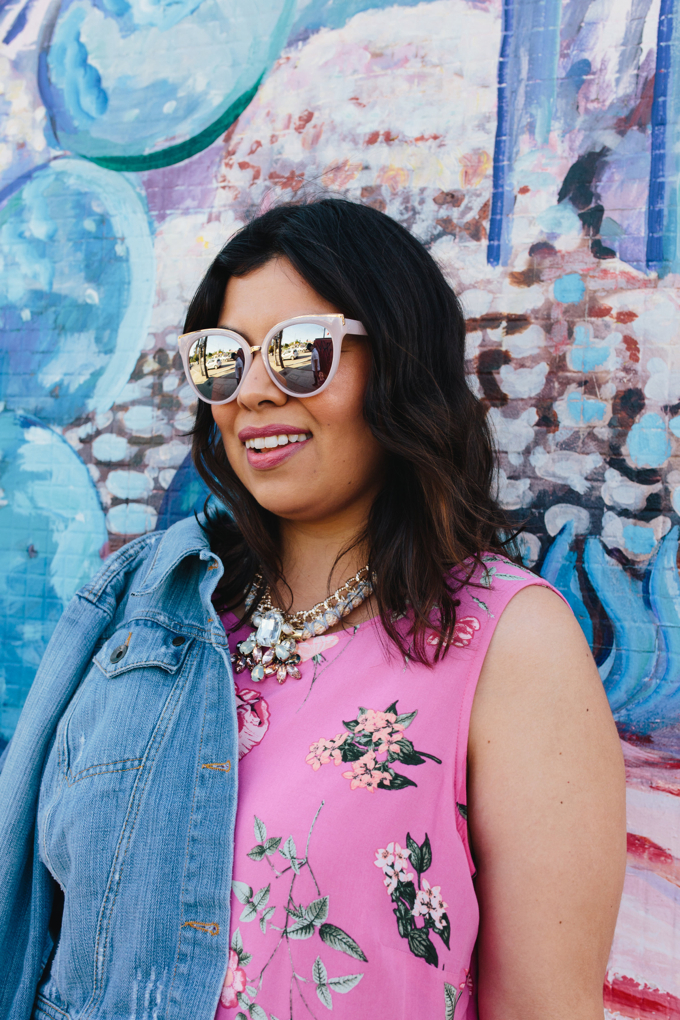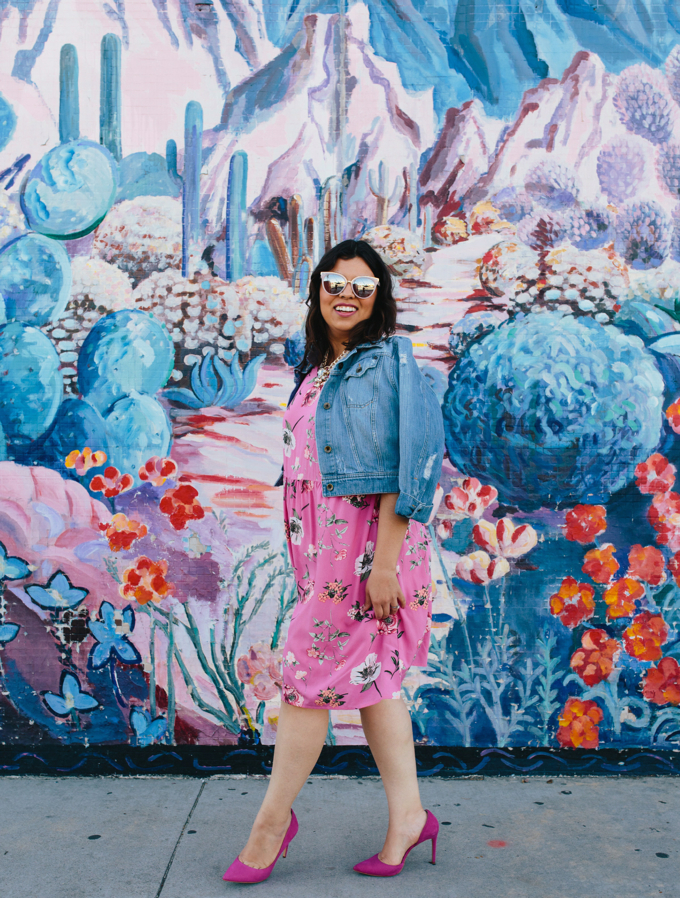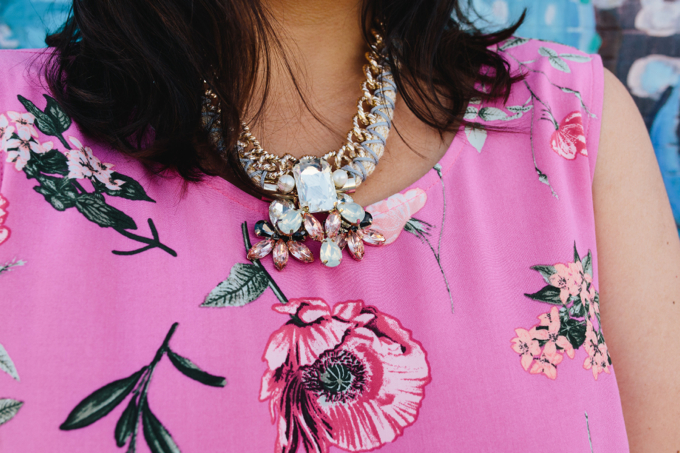 #SayHi to the new arrivals at Old Navy for more floral and off-the-shoulder inspiration!
Photos by Jessica Castro
By Jay 2 Comments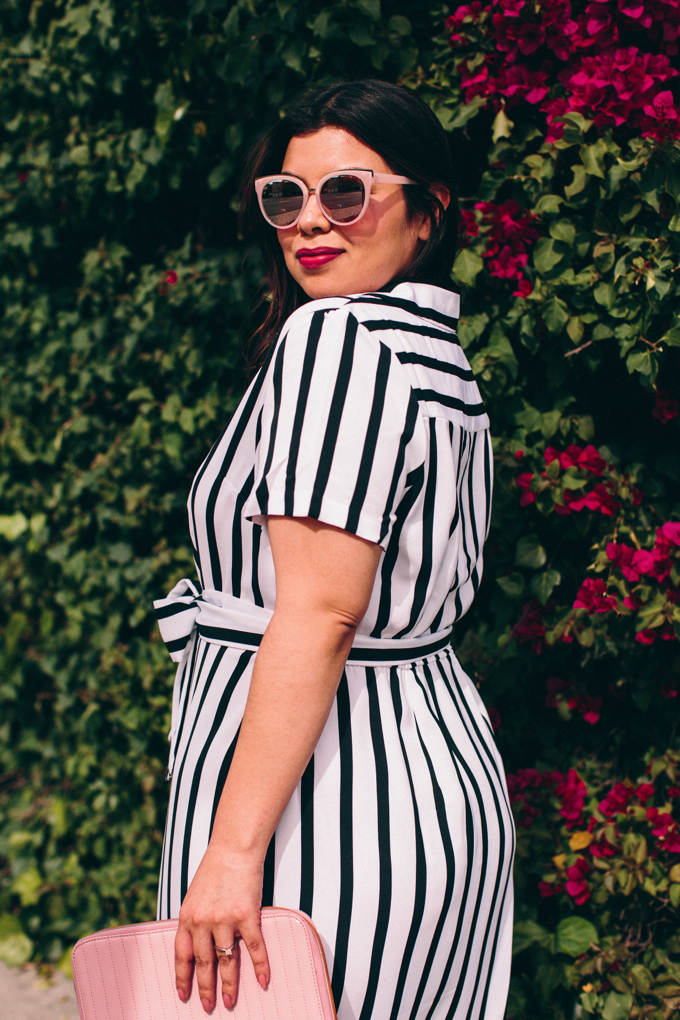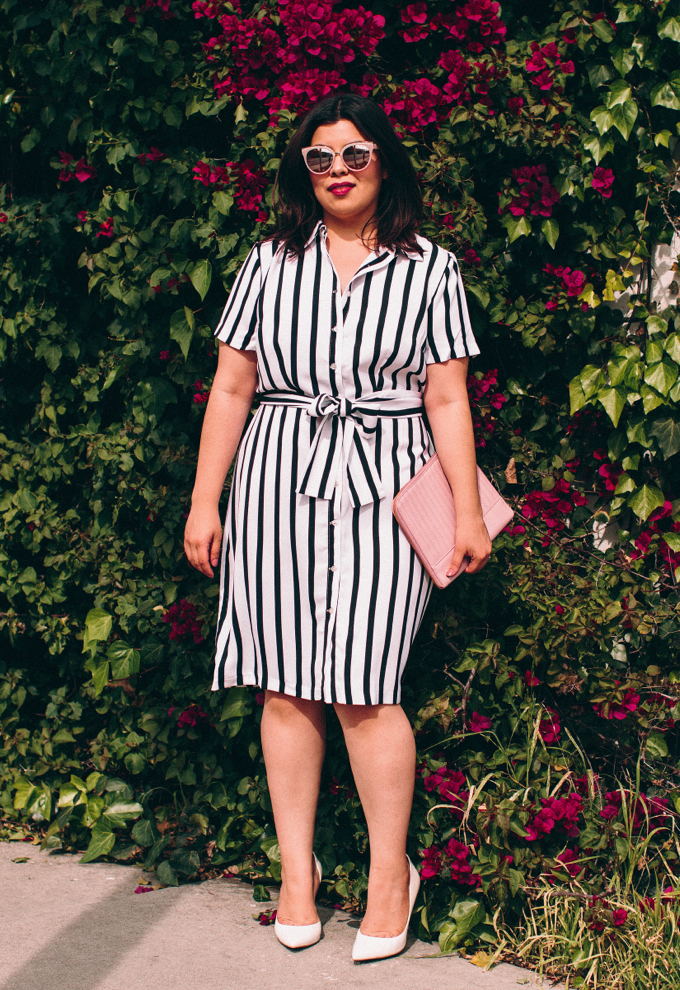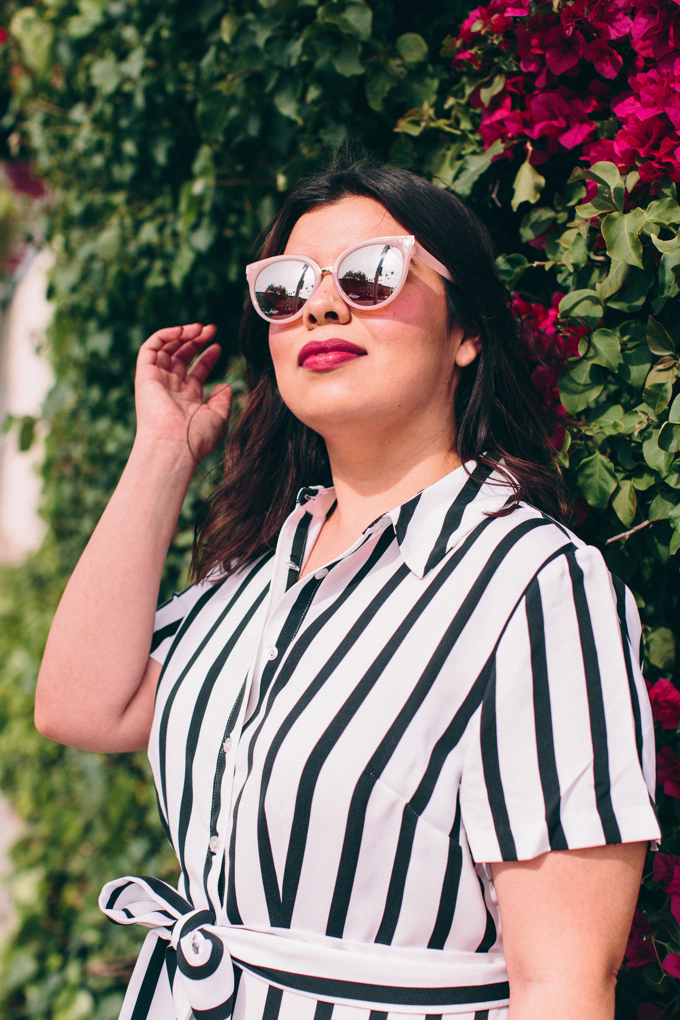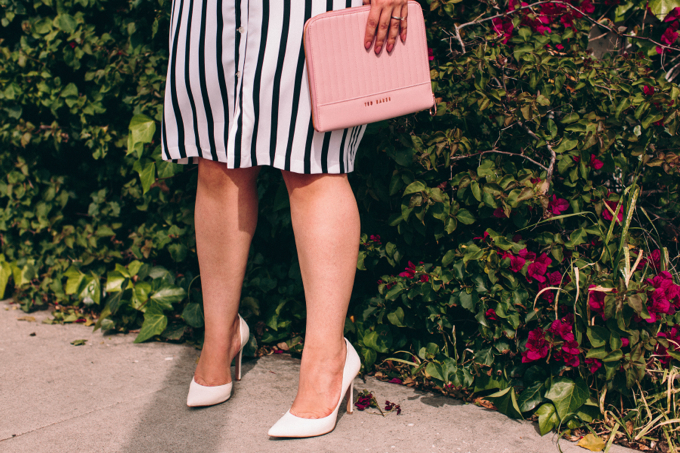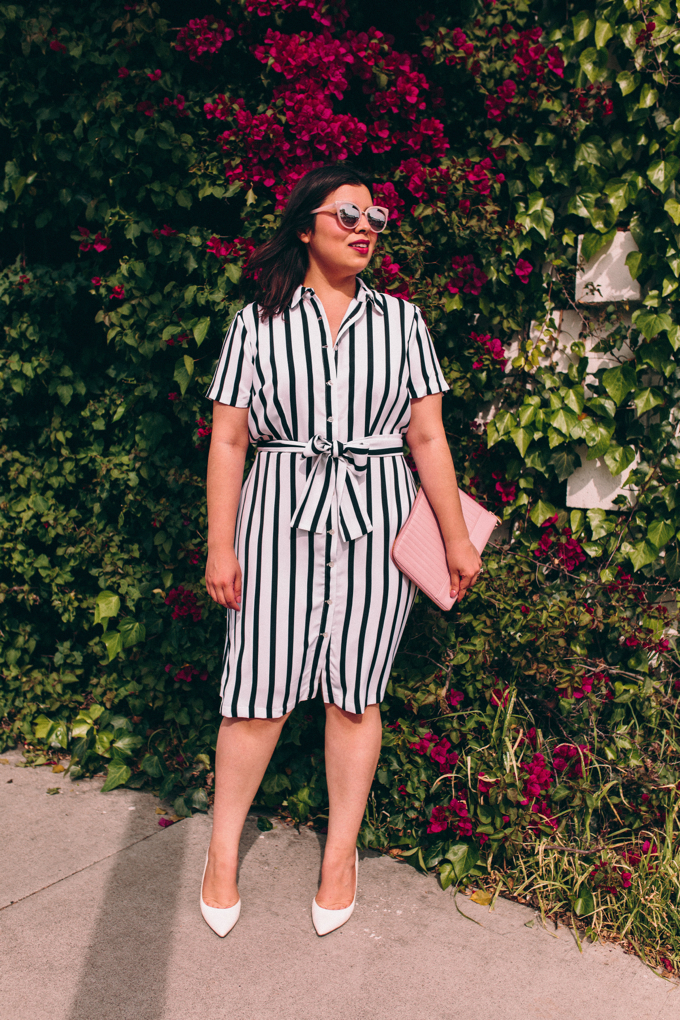 Check out my interview below with Gwynnie Bee, a clothing subscription service where you can have a rotating closet each month. I signed up for a free monthly trial and will be sharing more of my closet soon! Size-wise, I'd recommend getting this dress one size up—it has a lightly gathered waist, but the fabric is non-stretch. Find this gorgeous dress (size 14-26) in their NEW ARRIVALS section!
1. How would you describe your current personal style?
I've always loved feminine, fashion-forward style, but lately I've been doing a lot of walking and hiking (which I love) so these days my sartorial choices lean more toward fabrics known for "moisture wicking" and hiking boots… I know, I know! I work from my home office and I'm a mom to a little girl, so I wear a lot of denim too, which I like to dress up in different ways. Overall, I'd say my personal style is either outdoorsy or a relaxed, "California" kind of feminine.
2. What brands do you usually shop?
I love ASOS, Athleta, REI, River Island, and Nordstrom.
3. Why did you choose this style to take a risk with?
This is pretty different from what I typically wear. I don't do dresses very often and when I do I usually opt for an oversized shape or something more bodycon. This silhouette falls somewhere in the middle. Also, it's also been years since I wore a shirtdress and this was my first time wearing vertical stripes. This is the kind of dress that I'd admire in the store, but would probably not buy—only because I spend so much time wearing other kinds of styles. I feel this is a great way to use Gwynnie Bee; taking a style risk that's low on commitment!
4. How would you rate this piece on a scale of 1-5 hearts, 5 being great?
I'd say this is easily a 4-heart dress.
5. How did you feel wearing this style?
I felt really classically beautiful in this dress. Getting that "wow" moment (in my case, from my husband) when you walk into the room always feel good. I got some compliments on the dress from other women, which is always a telltale sign of a truly great dress. While wearing it I was reminded of my pre-motherhood days, which were dressier. It was actually kind of wonderful to experience that; to be the woman wearing the dress and embody what that means. I really do believe dresses can be powerful things—they lift your mood and shift the way you carry yourself. Likewise, it was great coming home and changing into something much more kid-friendly. You can enjoy all the different iterations of your style and life.
6. How would you style this piece?
This is a bold print and I thought it best to let it do all the talking. I picked blush and white accessories and tied the sash in a bow to give the overall look a softer edge. This is the kind of dress that would be perfect for a business meeting, in which case I'd just add a blazer. I'd also love this with a longline sleeveless vest.
P.S. If you follow me on Instagram @pinklip I'll be sharing the contents of my e-closet at Gwynnie Bee in case you're looking for more favorites to add to your virtual closet!
Photos by Jessica Castro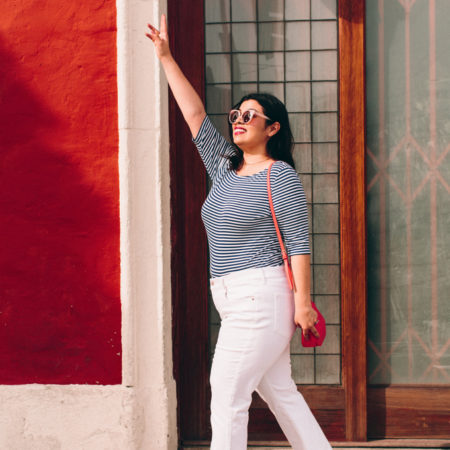 In collaboration with Old Navy As we have more and more bright blue skies and warm, breezy days, I'm loving a fresh take to nautical style. Think: classic stripes, bright hues, and modern cuts. The idea is feeling like you're in some adorable seaside town. Boatneck tee, "Hello There" sweater (runs big,) Rockstar jeans, Bracelet I've…