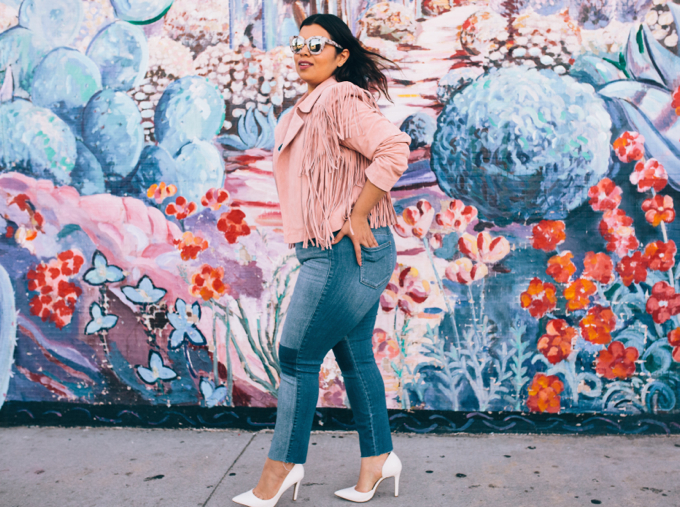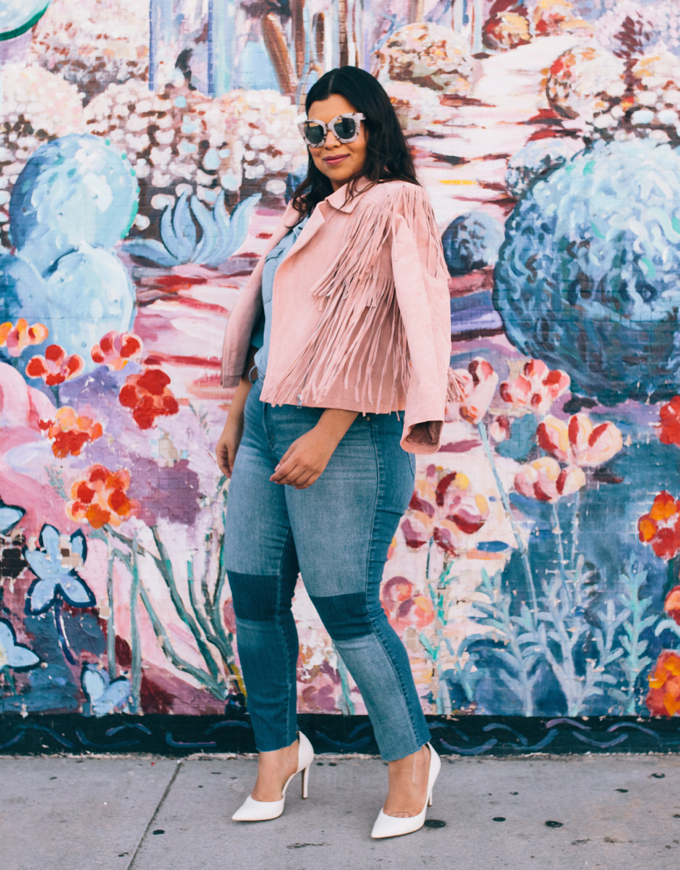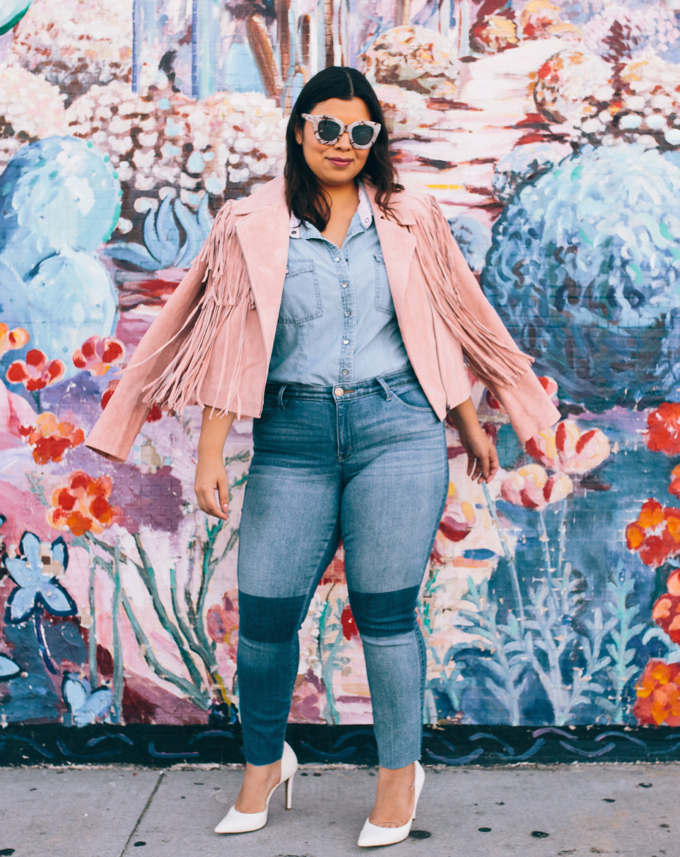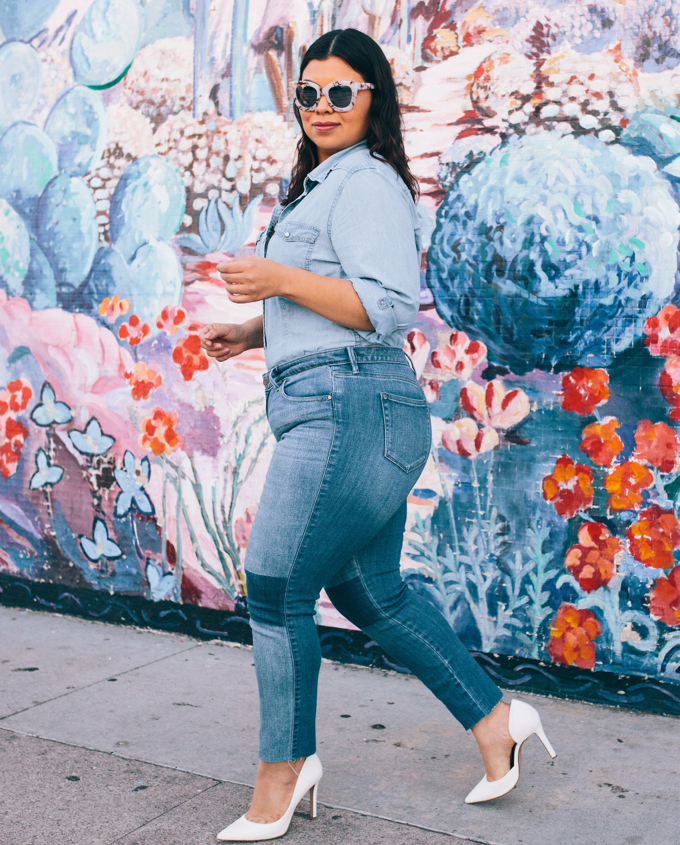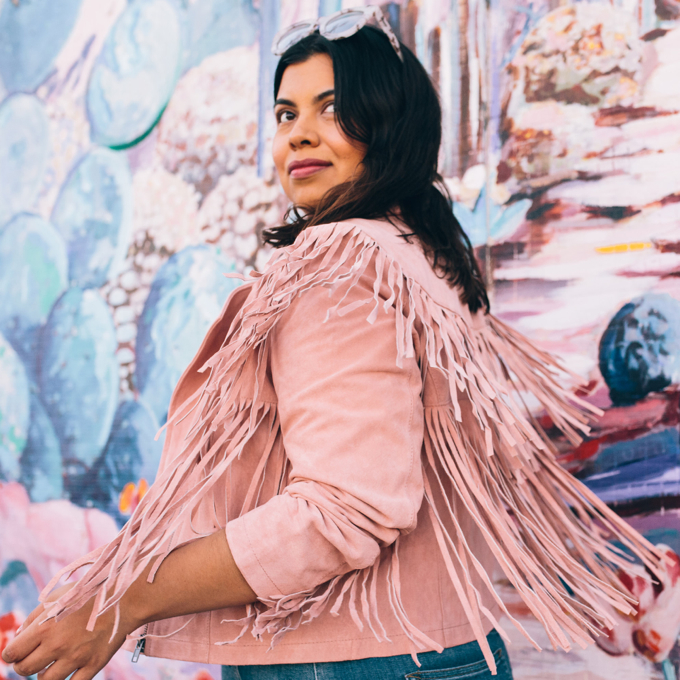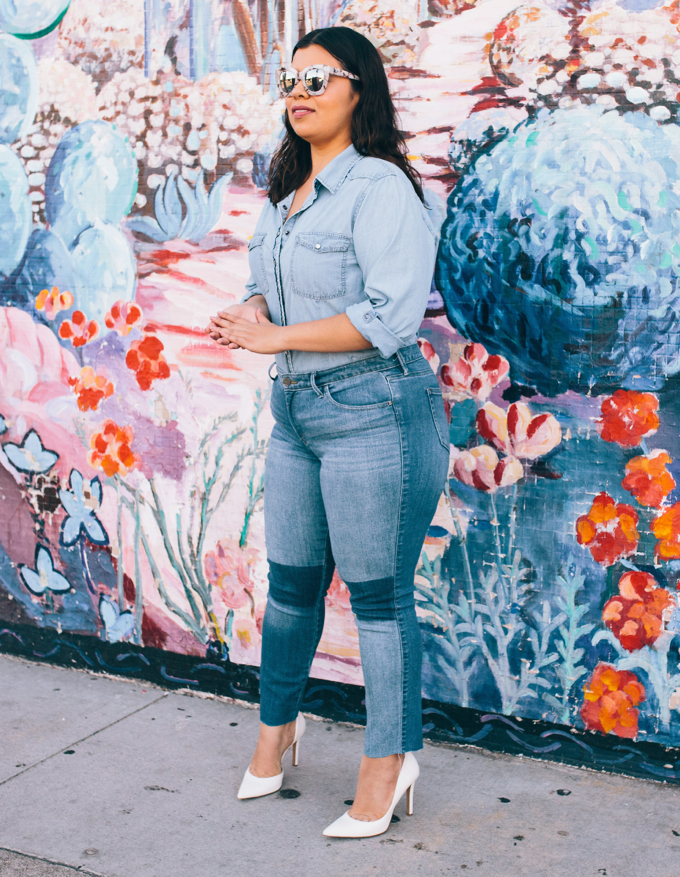 Jacket (here), Shirt: New Look, Jeans: JCP (very similar), Shoes: Jessica Simpson, Sunglasses: Quay
I've listened to a lot of country music this summer. It all started with a Blake Shelton spotify playlist I randomly clicked on during one of my walks. Soon after I was listening to Miranda Lambert (don't get me started on their separation!) Then I found the great George Strait, listened to his entire catalogue, and am still lamenting the fact that I missed his grand farewell tour.
That's a good example of how I fall into new interests.
Anyway, the Southern breeze, cowboy heartache, and steely (yet fragile) songstresses have inspired my style lately. Been wearing a lot of denim. Sometimes double denim looks like this one. Ankle boots. Then I found this amazing pink suede fringe jacket. It is me—in jacket form. I held off buying it for a while. But when I saw it on major sale, I scooped it up.
Someone take me to Texas, preferably if it's to a Miranda Lambert concert.
Photos by Jessica Castro
In collaboration with
Sephora inside
JCPenney.

#SephoraInJCP #SoWorthIt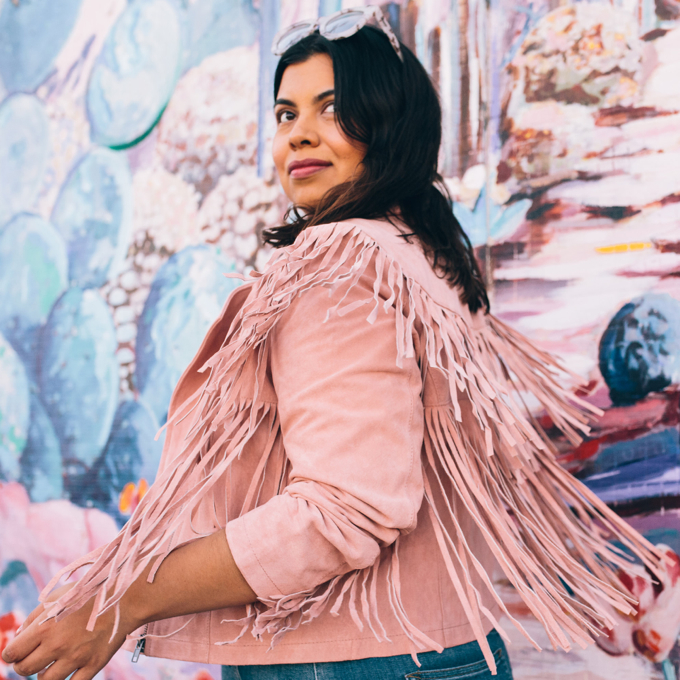 I've been looking for a great new foundation for a while. Lately, my skin looks kinda blah. Mom life has me sporting that "I haven't slept-in in five years" look more than ever. My skin issues are: dark circles, uneven tone, redness, and a few breakouts. On top of that, I have a light tan from all those summer hikes (notwithstanding my use of SPF.) So I knew I needed a new shade but I wasn't sure which one.
Enter Sephora's Color IQ.
I typed in my old foundation's brand and color to the Color IQ and was instantly matched to shades at Sephora–including one shade lighter and darker. That's how I ended up finding my perfect, most up-to-date shade! With this info, I headed to my closest Sephora inside JCPenney. (It doubles as a chance to scope out their cute jeans.) I ended up getting the Kat Von D Lock-It foundation, primer, concealer, and translucent setting powder.
If you're looking for full coverage foundation, you have to try this!
Here's how the foundation looked upon application (no additional makeup.) I used the Kat Von D concealer on my nose, forehead, and undereye area.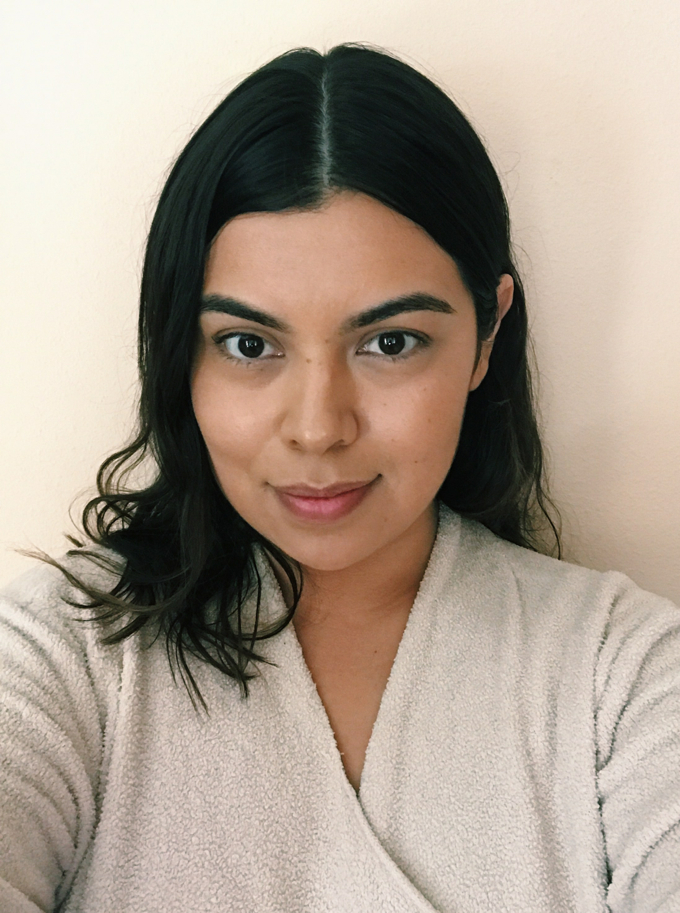 These were taken 3.5 hours after application: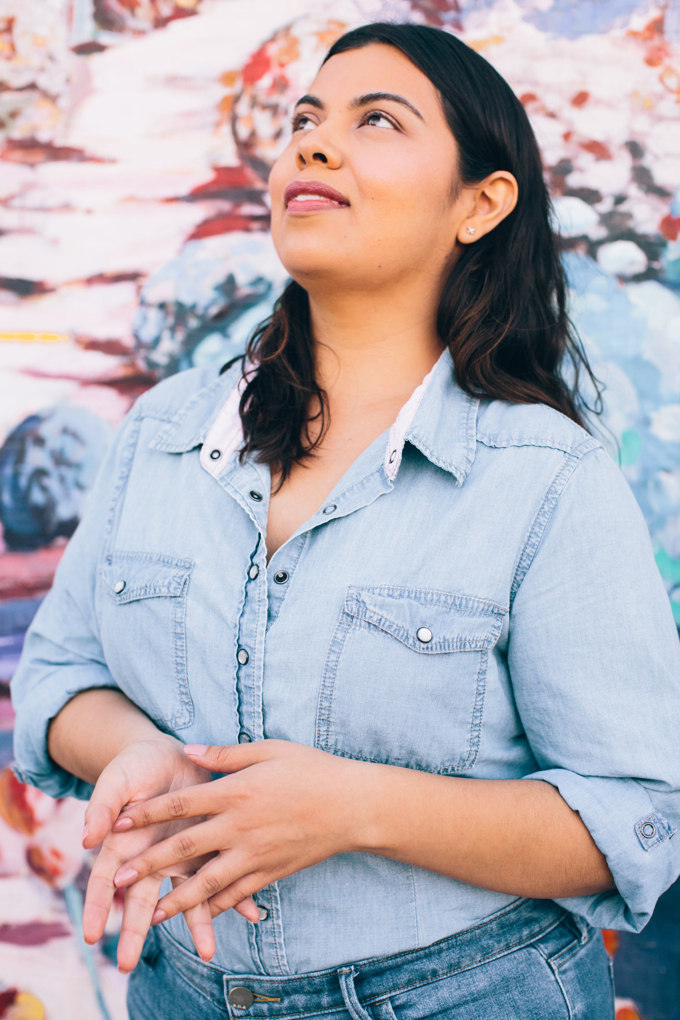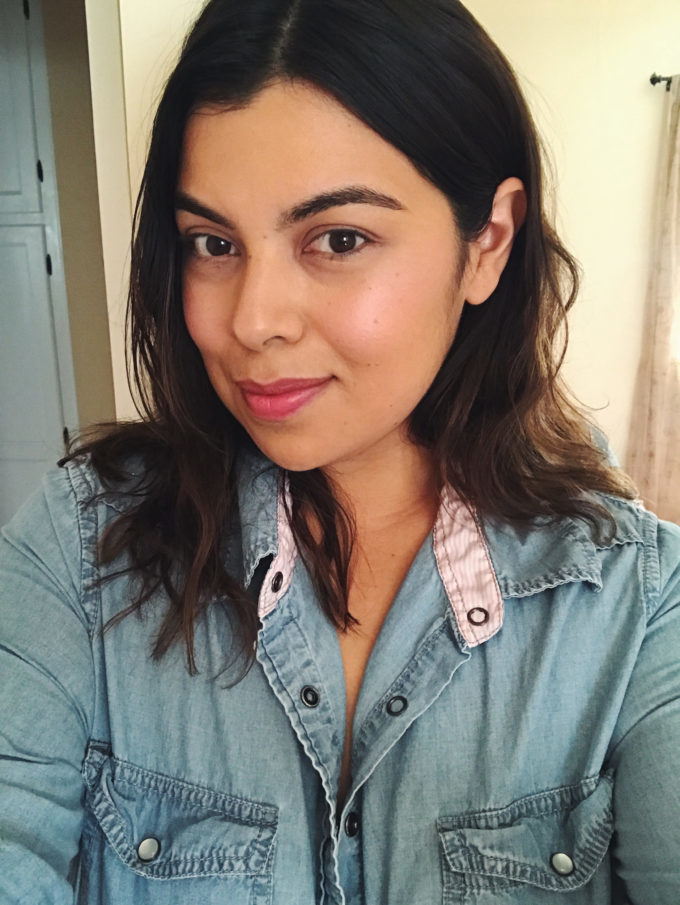 Overall, I was most impressed by the evenness of my skin and the brightening effect of the concealer.
And here's the makeup at the end of the night, just before washing it off. I used Sephora's oil-based makeup cleanser (a new personal favorite.)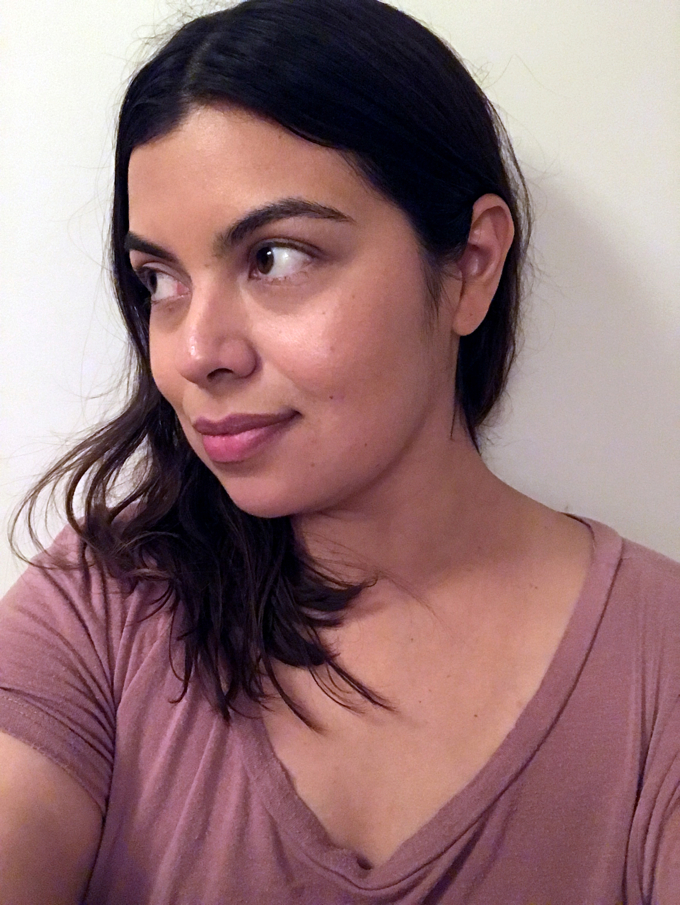 A few tips!
Use this foundation with a light hand because a little goes a long way.
You can make a DIY palette for yourself using a piece of parchment paper on a flat surface. This helps you load your foundation brush evenly. Plus, easy clean-up!
If you want your makeup to look really outstanding in photos, finish your look with setting powder. That extra bit of light reflection helps a lot.
Don't feel the need to follow makeup trends if they're not your style. I like my makeup to look natural and on the minimal side. A fresh face, a rosy lip, and a strong brow are a timeless combination.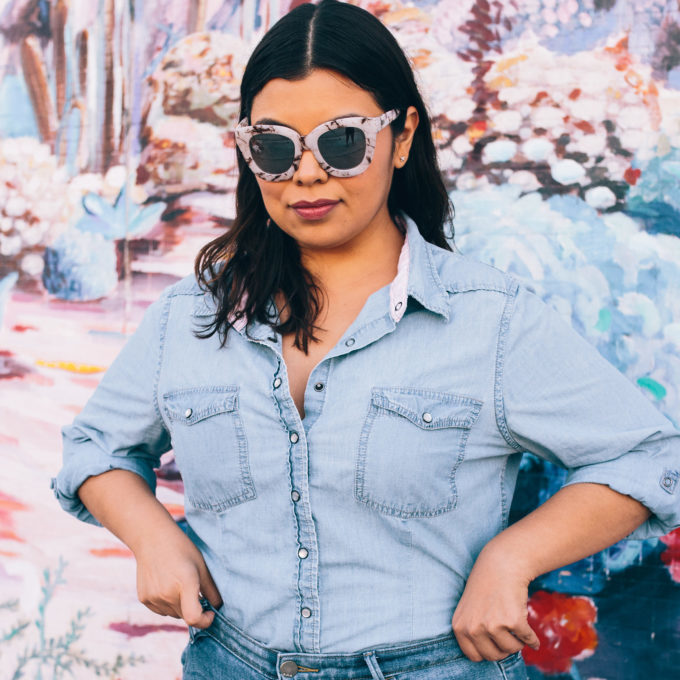 Photos by Jessica Castro, selfies my own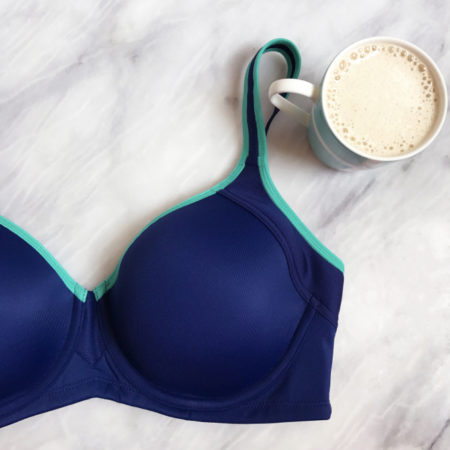 Sponsored by Vanity Fair I've been exercising regularly for the past few years and I find that having routines and familiar patterns before and after a workout help you get through the workout—and your day. My favorite time to exercise is in the morning. I'm NOT a morning person, but I make it work. I've…