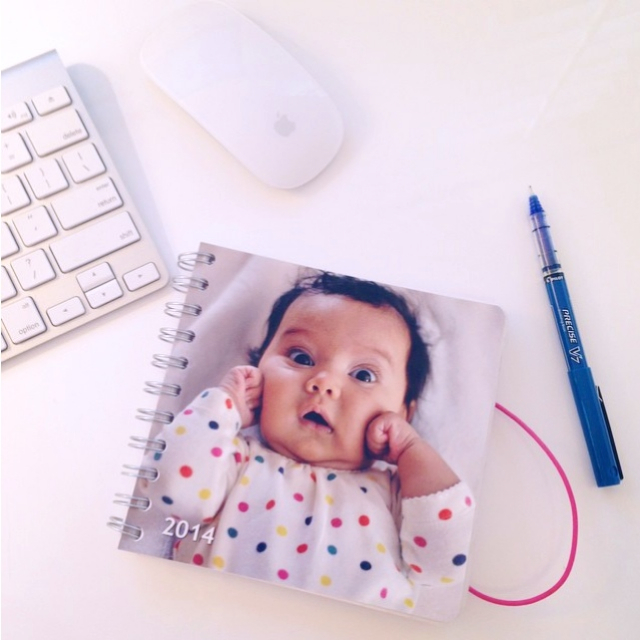 My favorite yoga position is the standing bow. It was described to me as resembling balance in your life because it's the being pulled in different directions that keeps you standing solidly. I recently tackled the subject of motherhood, balance, and fulfillment in my post at mom.me.
When I held my daughter for the first time, I experienced all the magic they said I would. She looked up at me with her eyes like blue almonds, and my whole world was undone and put back together again in an instant. Love radiated through and from me. In the months that followed her birth, I adjusted to life as a stay-at-home mom. For a year I lived and breathed all things baby: parenting books, mom blogs and my many baby-related Google searches.
I focused on my daughter's needs and well-being, even as my own eroded and I became a haggard version of myself. Everyone said I was being a great mother, but hardly anyone asked me how I was doing. But why should they? I had a loving husband and a healthy, beautiful new baby. I wasn't supposed to want anything more. And yet, I began to feel like a part of my life was missing. Was it me? Was I missing from my life?… You can read the rest of my article on mom.me
By Jay 14 Comments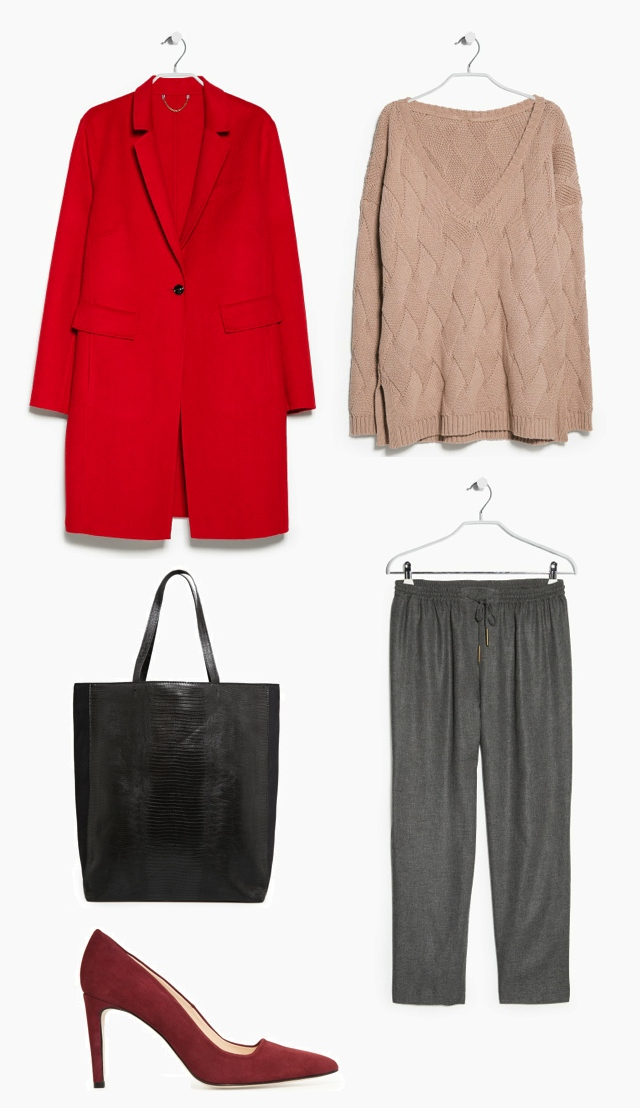 Love it? Click on items for links.
First? Let me introduce clickable editorials. If you love a product, just click on it if you want the link. I'm obsessed with this red, gray, and pink combo – which is available up to size 18/20.
Second, I felt like writing the following because it turns out I'm having the best month ever after having had an especially tough and emotional September. There is light after the darkness.
Oscar de la Renta said that the great thing about fashion is that it always looks forward. I personally think it's a great time to be a plus-size woman. I'd say it's better than any other time but I think we might have had more fun during the Renaissance. However, the current plus size fashion industry is ripe and I think everyone who is dedicated to it right now will see their investment multiply over time. There are so many spaces yet to be filled in this niche, it's incredible. There's still a need for designers, labels, entrepreneurs, marketing and PR professionals, bloggers, writers, and more.
My goal with this blog has always been to elevate the plus-size woman. We are beautiful too. We deserve beautiful clothing too.
I've been so lucky to have found a way into working with fashion brands because I don't come from a fashion background. I have a strong analytic background that is certainly helpful in dealing with the business side of this work. For those who don't know, I started blogging in 2009, then stopped for an extended time when I was finishing school and later when I was pregnant and had my daughter. It was hard to think about coming back to fashion blogging because the first several months of motherhood are anything but stylish.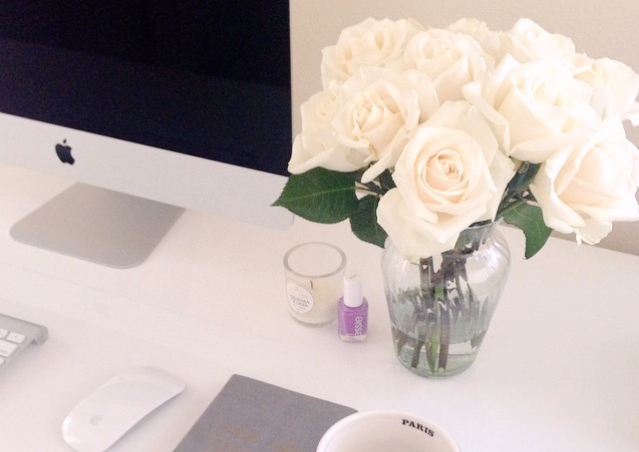 I think my blog is pretty efficient because I work as much as I want, and I still do fairly well. I work from home and set my own schedule, even if that means working through my toddler's nap time or in the evenings after my husband gets home or late at night after everyone is sleeping. Just being real! A home office is essential. For work-at-home moms in particular, you have to decide at what point to bring in some help. By far, my favorite thing about working from home is that I'm here for impromptu hugs, reading books to her, and seeing her do something adorable that I might otherwise miss. I do aim for balance between work and life, like all people.
My experience is an excellent example that you can grow into the creative professional you want to be. I remember how I felt when I got my first big corporate client and the first time I made $1000 from a brand content assignment (which is used by the brand, not my blog) and I just marveled at the fact that I had sold words?! I love clothes, I love fashion, but I love THAT more than anything else. I enjoy the weekends with my family but I always look forward to Mondays. How many people can say that? Blogging has led me to wonderful people and opportunities, and for that I'm grateful.
Here's a tip: Your blog is like your creative resume, so make it great. If you have a blog, please know that the way you present yourself online matters a lot. I'm constantly surprised when I hear about being on a certain brand's radar. Trust me, they are checking your blog, your stats, and making sure you're not an idiot on social media. Take heed! The takeaway is that it's OK to pivot; it's OK to go in a different direction than the one you might have originally envisioned. Sometimes, that might be the path for your MAJOR success. Don't get in your own way if the universe is pointing you toward something. You might be becoming who you're meant to be.
Here are a few resources and recommended reading!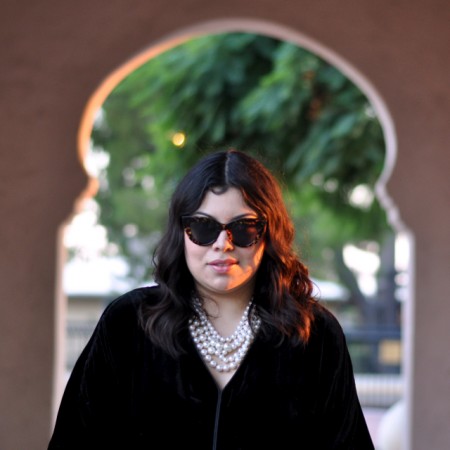 For a dinner at Bardot, I wore this lush velvet and silk tunic from Lafayette 148 NY. I've long admired them for putting out beautiful quality clothing and was so excited to see their latest collection is full of sumptuous fabrics. It was love at first sight when I opened the box and saw the beautiful inky…