By Jay
In collaboration with eBay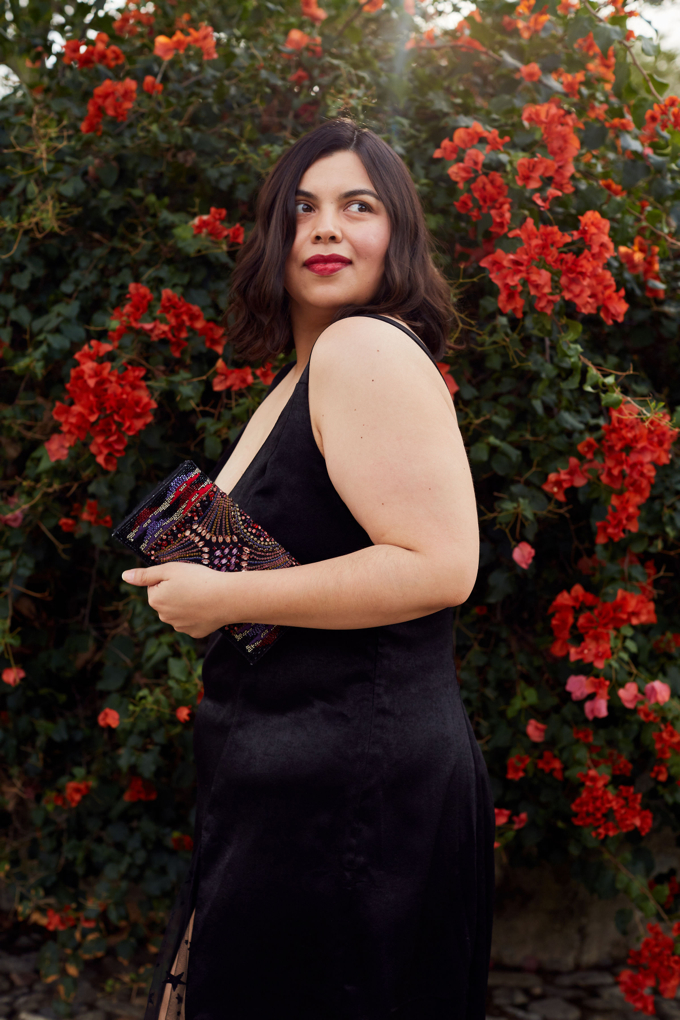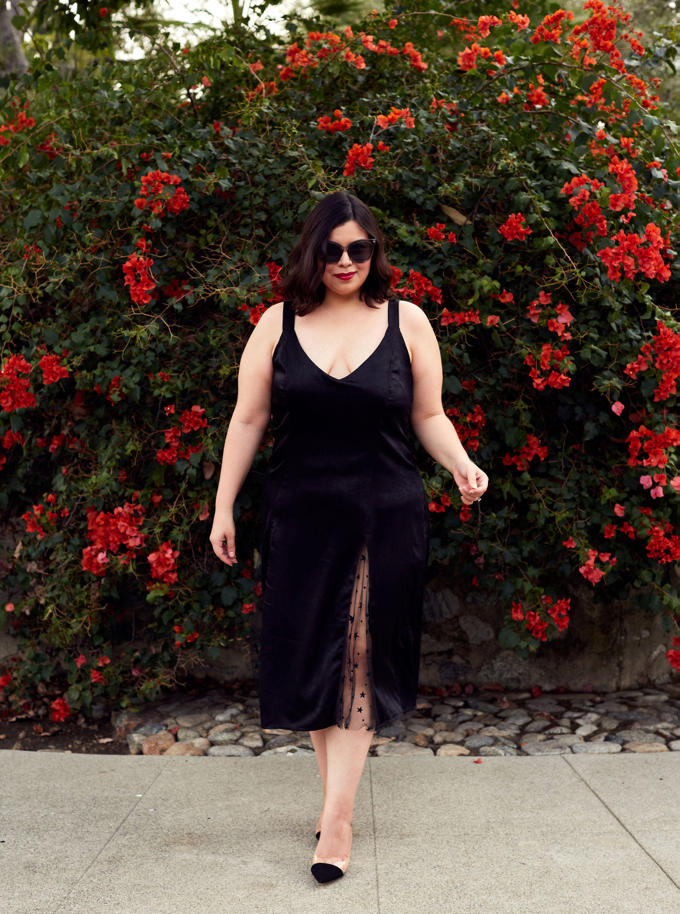 Everyone knows that feeling where you find an amazing dress or coat or pair of shoes and they sell out before you can buy. It's like the opposite of buyer's remorse, right? Well I spent most of this year pregnant and that meant I missed out on lot of clothes that were decidedly not baby bump friendly. But as always, when I really want to track something down, eBay is there.
This dress is by Premme, one of the most exciting plus-size brands available, led by the ever-inspiring duo of Gabi Gregg and Nicolette Mason. Of course, this amazing dress sold out. But I was SO lucky to find it on eBay. The perfect party dress! 
Let's talk about holiday and New Year's Eve dressing! You can't go wrong with silky fabrics, shimmer and sequins, midi cuts, and sheer details. This year, I'm loving dresses that feel romantic, but also a little daring.
In addition to finding treasures on eBay, I also love them for having so many great deals. Whether you like to bid or buy-it-now, I almost always save compared to retail.
I compiled this list of 15 holiday dresses, all of which caused me to do a double-take. Be sure to add eBay to your holiday shopping if you haven't already!
Jessica Castro Photography
By Jay
In partnership with Dignity Health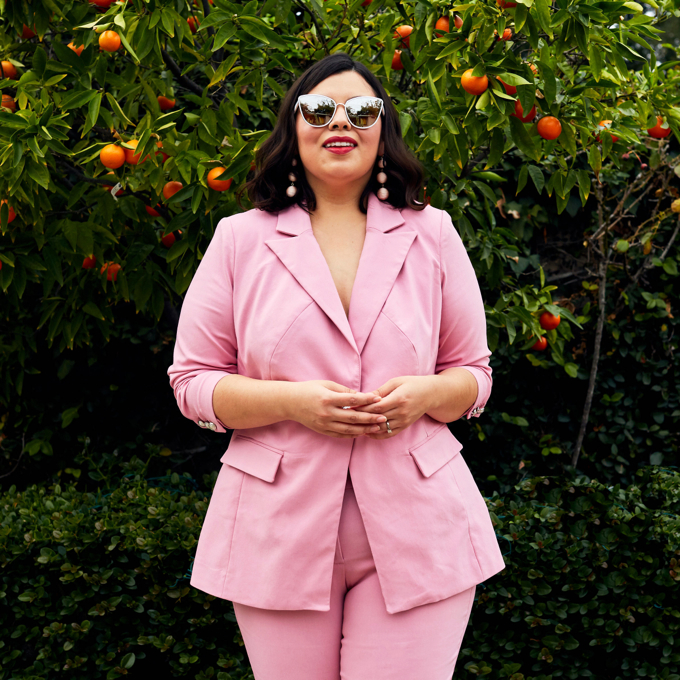 The new year is fast approaching and I hope it's a brighter year for us all. With the holiday rush all around us, you might not get a chance to think about your goals for 2019 until well into January. But we can take charge on a number of goals even before the year even starts.
There's a very important piece of business to take care of in December and it's relevant to so many of us stepping into a healthy new year. Consider this a PSA!
Open Enrollment for the 2019 marketplace for Health Insurance ends December 15, 2018. That's the last day you can enroll for health insurance at HealthCare.gov. (The last day of open enrollment in California is January 19, 2019.)
I teamed up with Dignity Health, healthcare provider and the largest hospital provider in California, to help spread the word.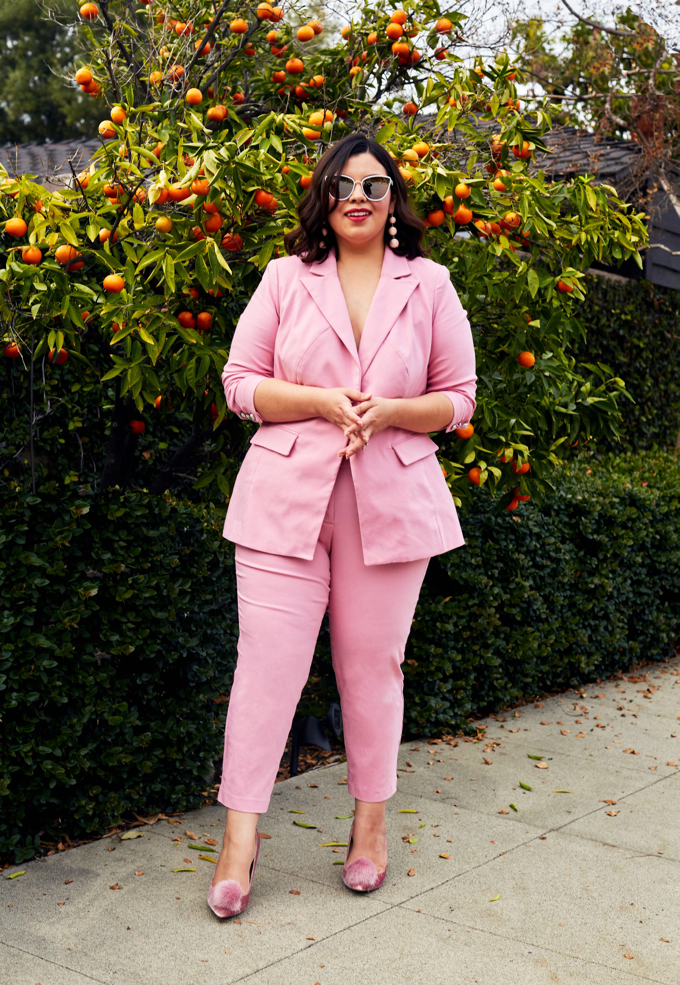 Dignity Health conducted a survey about how Californians feel about open enrollment. Check it out—so many find researching health insurance extremely stressful. To my dismay, my fellow Latina/o community represents more than half of Californians who lack health insurance. (Our friends and family truly need to start these conversations!) If you've been putting it off, the hardest part is that first step. But there's still time.
Last year, my husband and I were both working independently, so we purchased health insurance through Covered California. We were able to keep our same family doctor, which was important to me because Julia loves her. Of course, I was also pregnant and had a baby, which meant so. many. prenatal. visits. And a hospital stay. Having enough coverage for big events was certainly something I considered. But being able to go to a doctor we trust throughout the year, especially for preventative care, is what helps keep us healthy.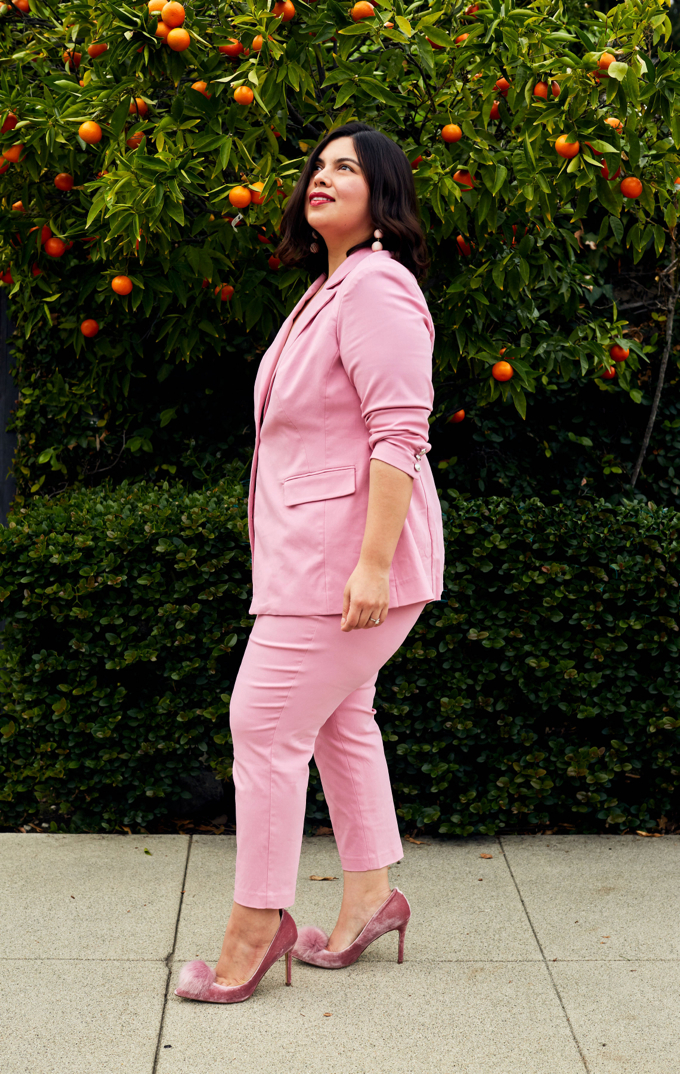 Here are some handy resources that support open enrollment, including important dates.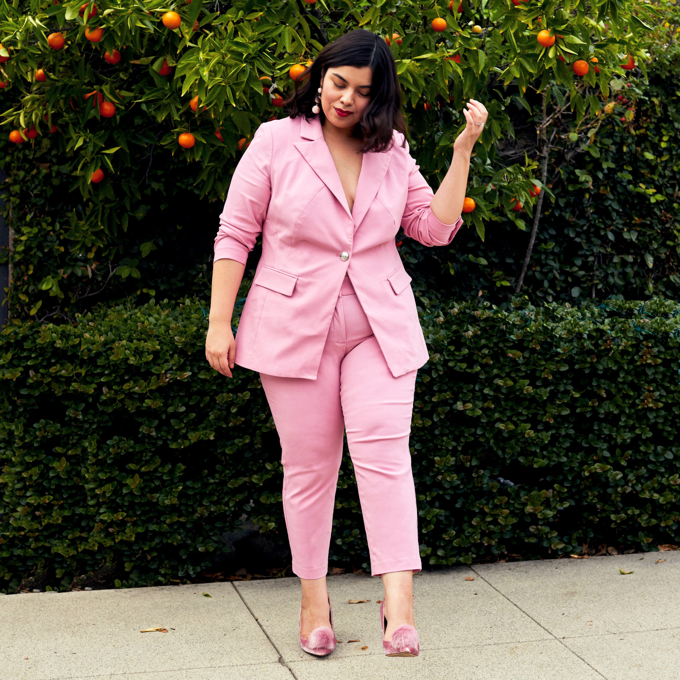 I wish you all a bright, happy, healthy new year!
Jessica Castro Photography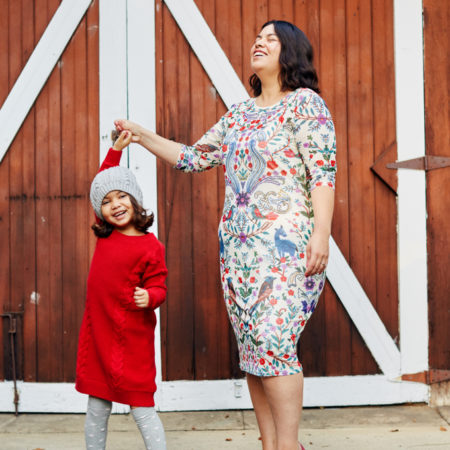 In partnership with Eloquii A few things herald the arrival of the holidays: twinkling lights, the smell of balsam in the air, ribbon and wrapping paper, out-of-office email messages, and fresh joy in our hearts. This year, with our new baby girl, I wanted us to have a proper holiday card. This is baby's first…