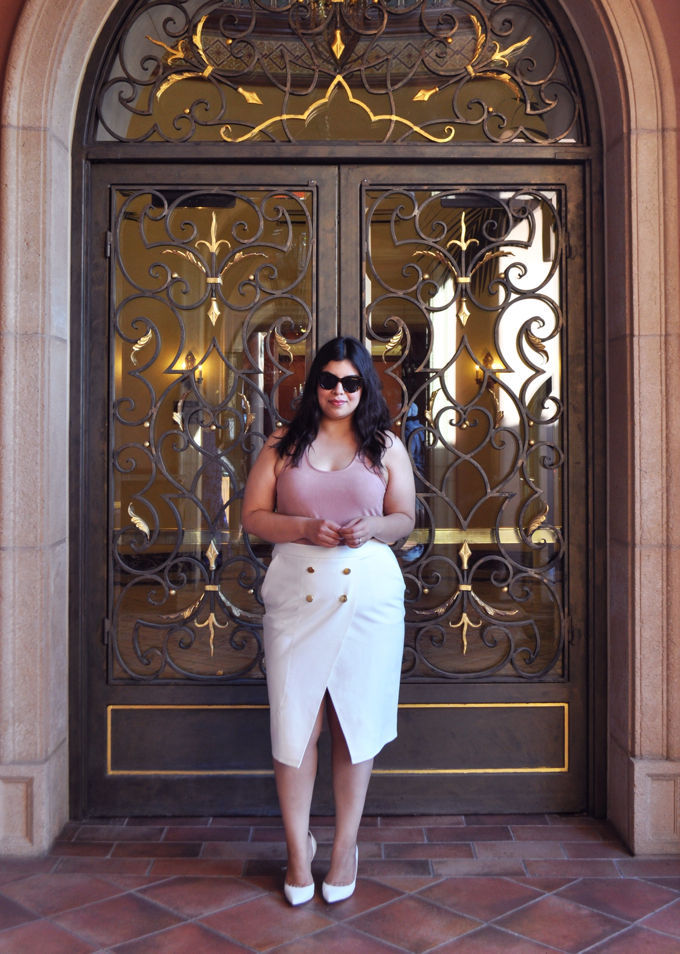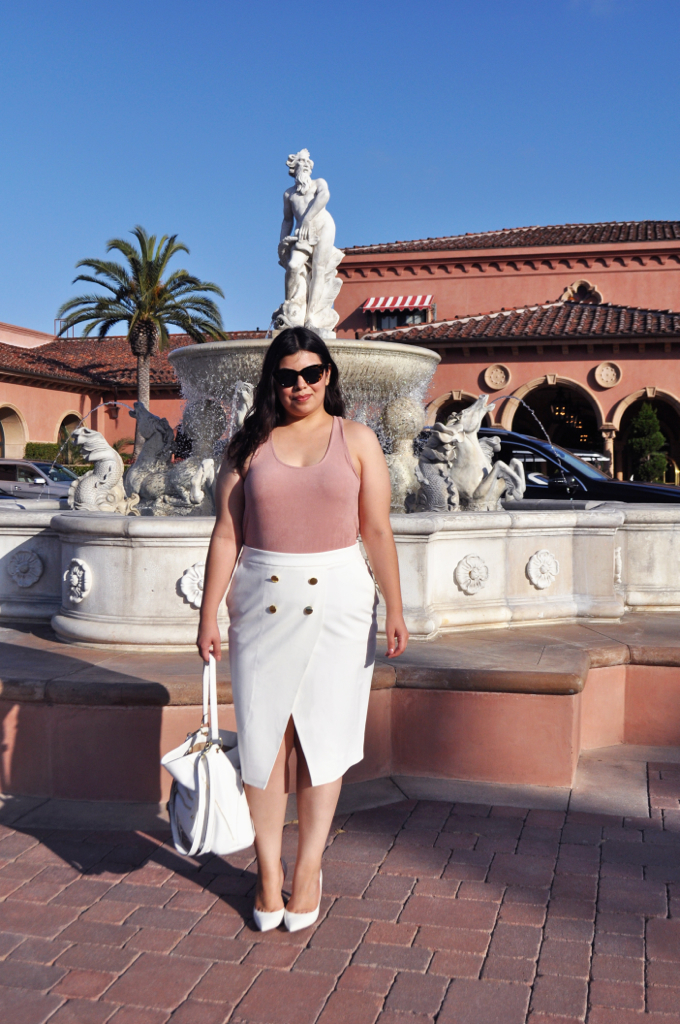 Skirt: Marshalls, Top: The Grove, Bag: JCP, Shoes: Jessica Simpson, Sunglasses: ASOS
My husband and I celebrated our anniversary with a weekend at the Fairmont Grand Del Mar in San Diego. This luxe locale was the perfect opportunity to wear some outfits I'd had in the back of my mind. The first is this Kim Kardashian inspired look with minimal, form-fitting lines. I wouldn't wear a white skirt to hang out with my toddler, but for cocktails and lunch al fresco? Yes!
This is how mom dresses when she's not on mom-duty.
I was immediately drawn to this Harvé Bernard skirt. I love wearing white in all its impractical glory. I knew I wanted to wear it with this blush suede top. This is definitely one of my favorite color combos for spring/forever.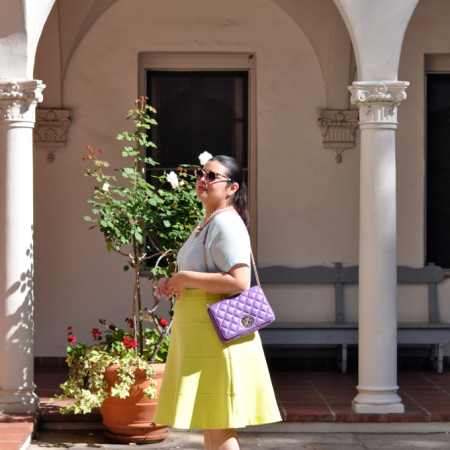 Brought to you by Covergirl My sweetest memories are filled with people, not things. Today's post is about this and a subject every woman cares about but few discuss openly: money. Becoming savvier about this subject is an integral part of building the life you want. I've learned a lot of lessons from different people in my life and one of…