By Jay 5 Comments
 This post is brought to you by Kohl's.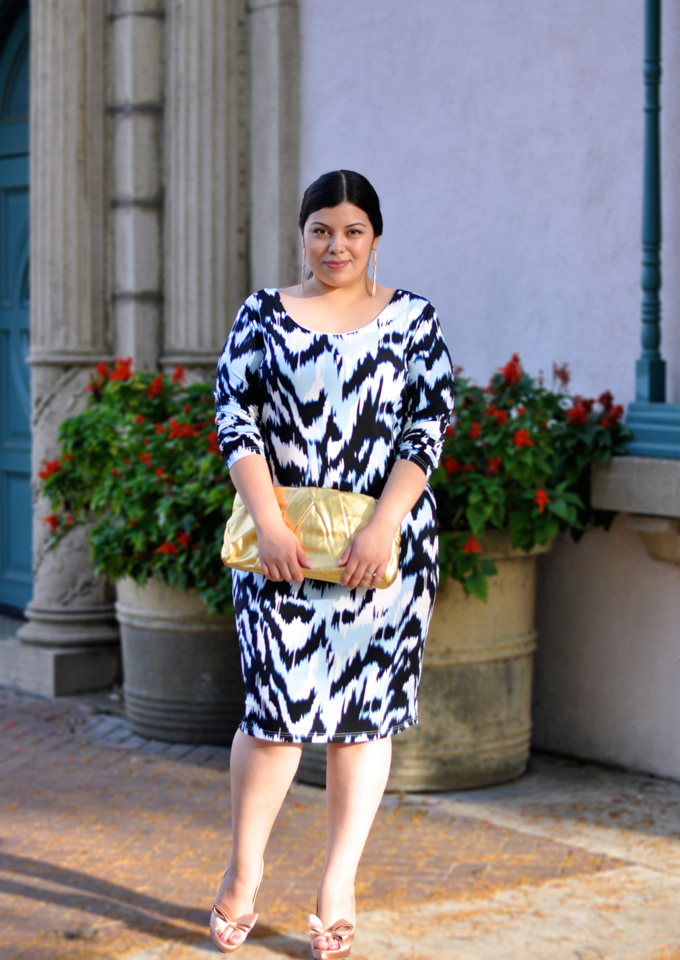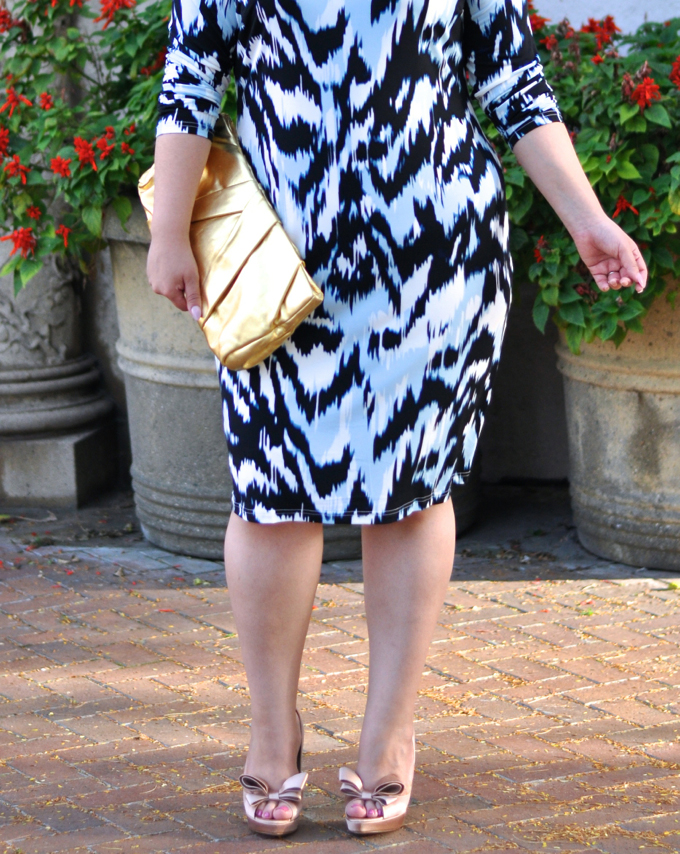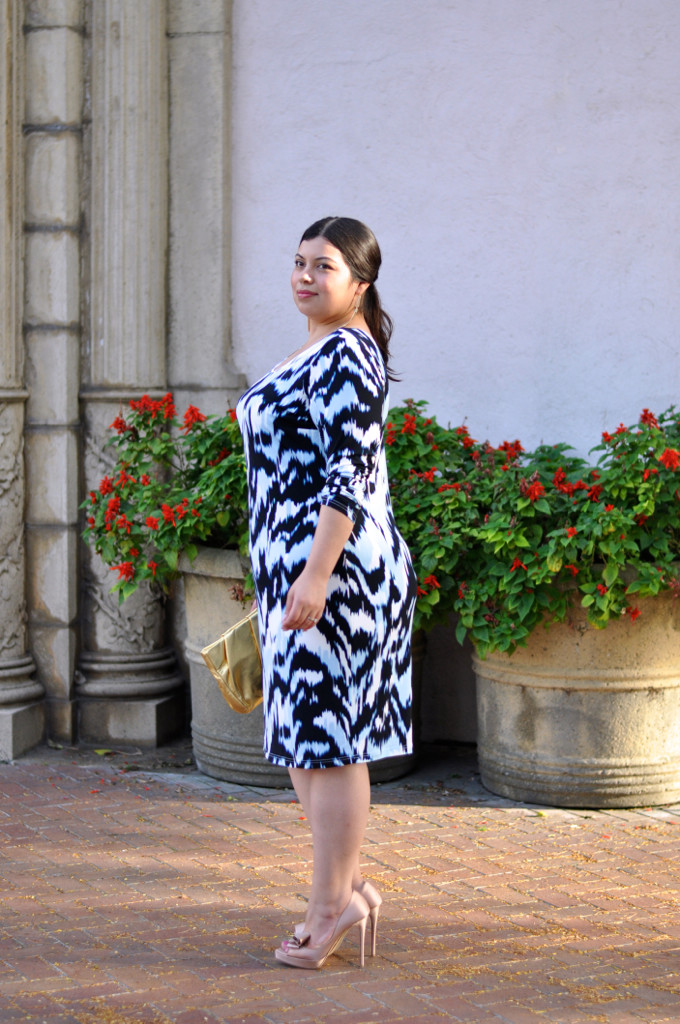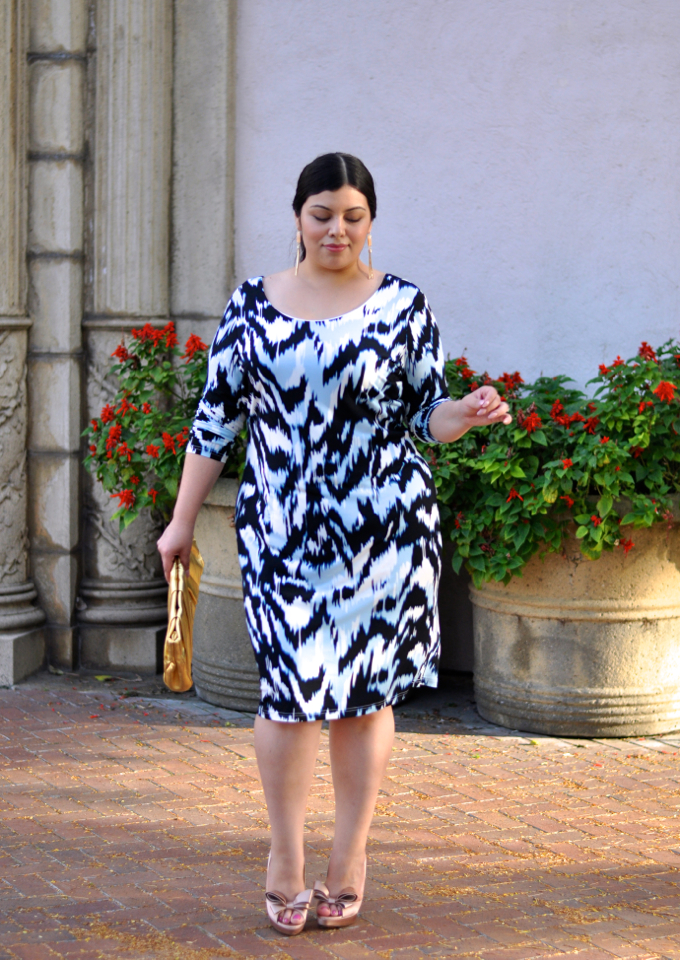 Ikat dress and  Fringe earrings from Jennifer Lopez x Kohls, Bag: Halston, Shoes: Valentino
This gorgeous dress is from the Jennifer Lopez collection at Kohl's.
How do I love thee, J Lo? Let me count the ways. First, her music–Get Right is epic. Second, her style: this princess moment made the Oscars for me. Next, her movies. THE WEDDING PLANNER is one my favorite flicks and probably one of the best romantic comedies ever made. She's so funny and genuine in it; I like to think that's closest to who she is on the inside. She's a mamá to twins. She's a stellar businesswoman. She played a major role in making the booty so popular.
And then there's this dress.
I don't normally wear blue, but I think I'm in love with powder blue now. When I slipped into it I thought: Whoa, this makes me look curvier than I usually feel. [And I'm not even wearing shapewear under this.] But of course it would: a curve-conscious collection is what I'd expect from Lopez. This dress feels like a night of dancing in Miami. That's exactly where I want to be in it. Hint, hint to my husband. By the way, there's also a PERFECT pink and gold knit set in straight size that fit me and is worth checking out if you're about a size 16.
This ikat print is so bold, I think going light on the accessories makes you stand out. I chose long, fringe earrings, my gold leather clutch, and my favorite heels. The price point for this dress is incredible too, on sale for about $30, which I mention because like J. Lo, I'm real.
P.S. The Kohl's March Misses Fashion Sale is going on (3/25-4/4).
Get $10 off $50 with code PETAL10 or use this coupon in-store (valid 3/25-4/1).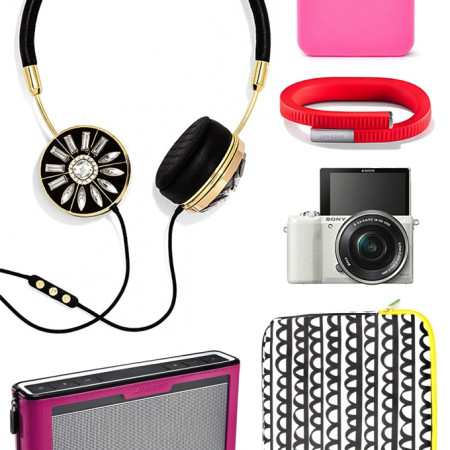 I'm not really a "wearable tech" kind of girl but I'm definitely "connected to the matrix" and use tech on a daily basis. Above all, I need my gadgets to work well. Next, I'd like them to be sleek and pretty. Here are some picks that are the best of both worlds. Love something? Click directly on the image…