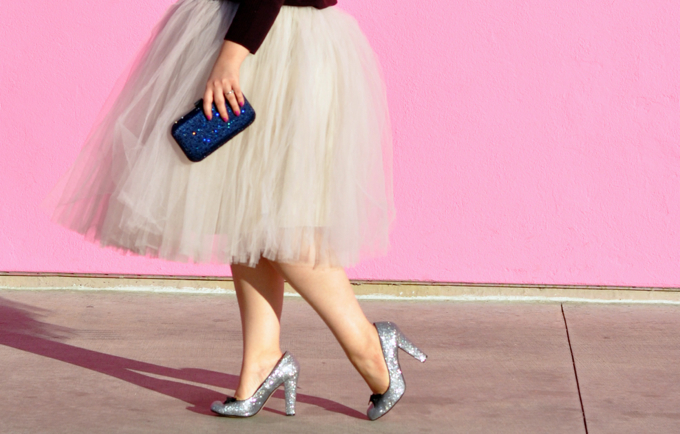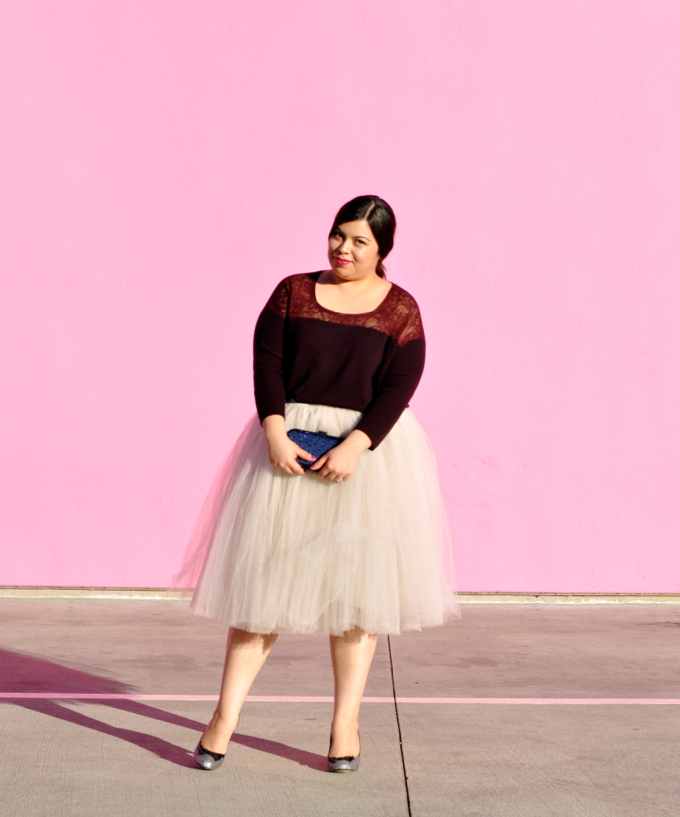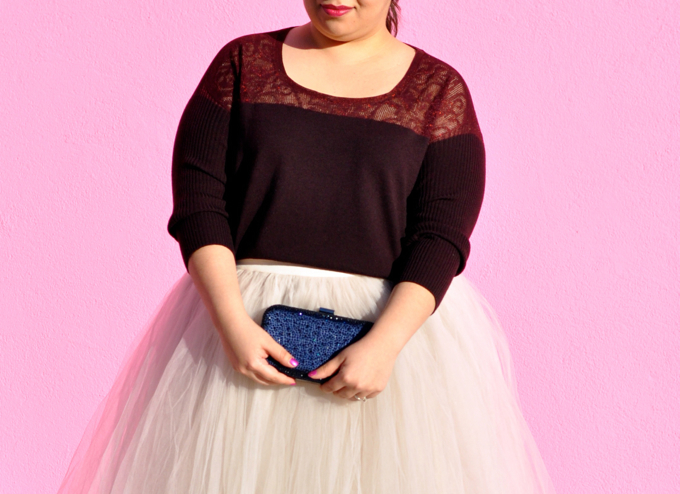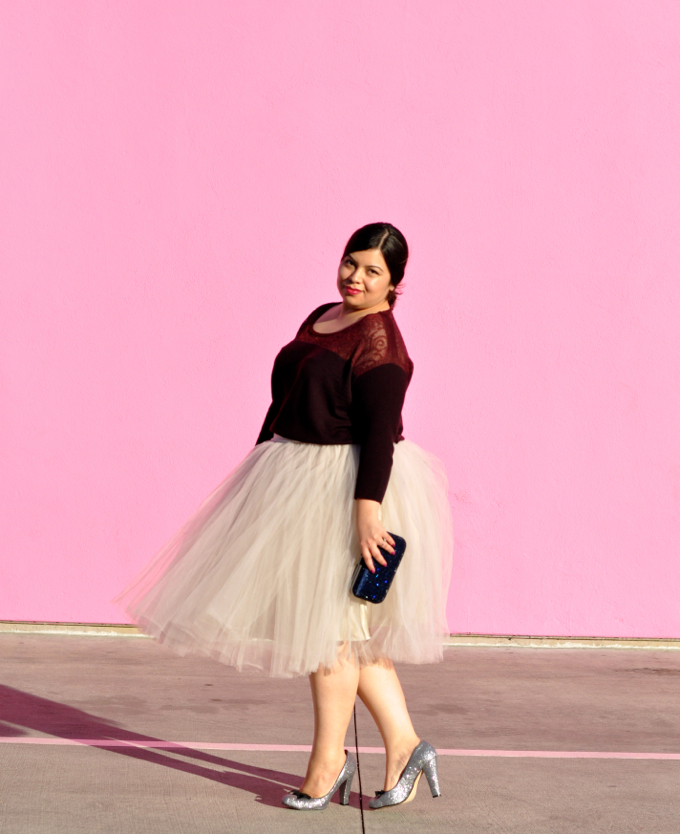 Feature sponsored by cushie b, all styling and opinions my own.
I put together some special holiday party looks for you, each different and each one fun. Now, what's better than tulle skirt, luxe knits, and glittery accessories? This has to be my favorite way I've ever styled a tulle skirt. I got this beautiful lace and merino wool sweater from cushie b, maker of fine knits. It's hard to find luxurious fabrics in plus-size but I'm so happy they exist because this sweater is exactly my style: refined, but relaxed. Between ribbed sleeves, wrap-around lace, and this gorgeous jewel hue, I think it's perfect for holiday. I wanted to highlight the versatility of a great sweater, so I tucked it into a tulle skirt and pooled some of the fabric around the waist. The slightly slouchy look of the top with the voluminous bottom came out better than I envisioned. I wanted to bring out the subtle shimmer of the top so I added sparkly accents. I went with silver glitter pumps and a deep blue crystal box clutch.
When I walked out wearing this, my 2-year-old daughter ran up to me yelling, "Princess!" Growing up a chubby, brown-haired girl, none of the princesses looked like me. They still don't. So in that moment, my heart melted and I could have gone outside to sing with the birds, kiss a prince, or lose a glass slipper. Instead, I just hugged her. That she would look and me and see some kind of magic makes me want to wear dreamy holiday outfits every day! So to the chubby, brown-haired girls out there: you're a princess too. Here's to wishing upon a star, magic spells, kindness, and stellar footwear.
Sweater: cushie b, Skirt: Ouma Etsy, Pumps: Flounce via Nordstrom, Bag: ALDO
By Jay 4 Comments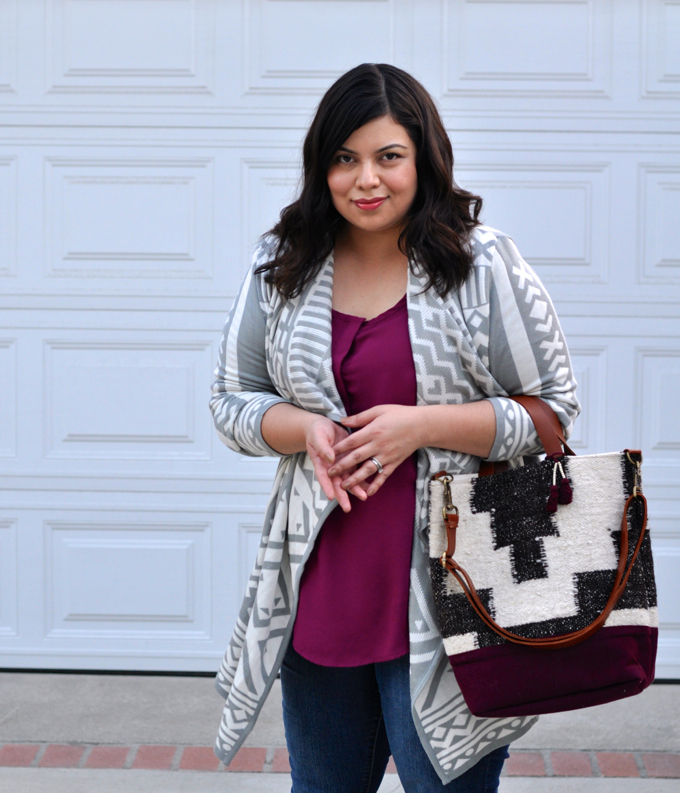 With the holidays around the corner, I'm sharing the first in a series of holiday inspired outfits. This cozy cardigan look is perfect for casual family gatherings, shopping around town, or grabbing a peppermint mocha with your sweetheart. Printed cardigans take the guesswork out of outfit planning, which makes them a fall/winter essential. I found this beautiful grey and white one from bar III at Macy's and it works with jeans, leggings, and joggers.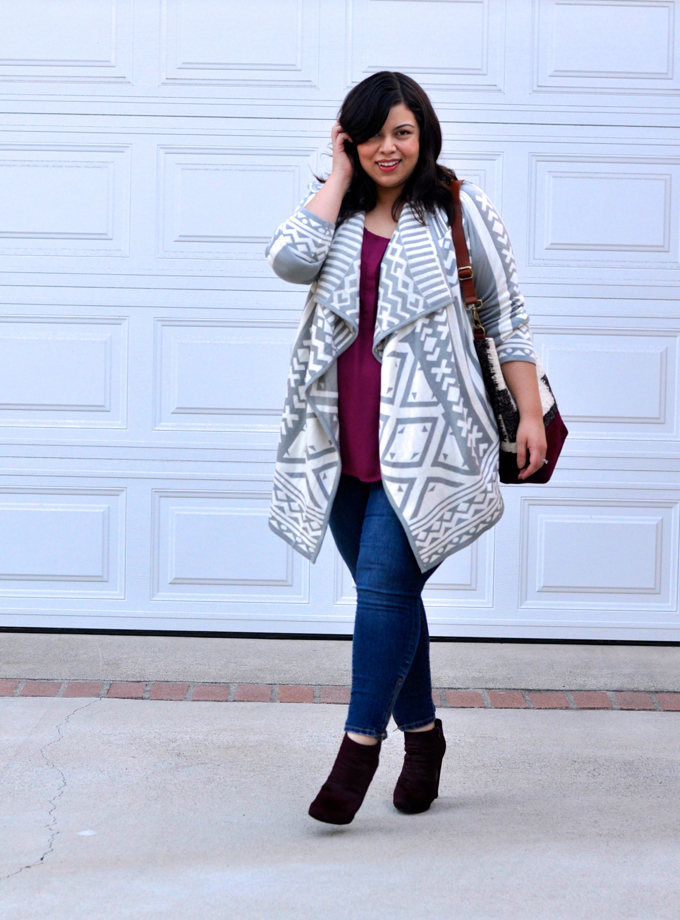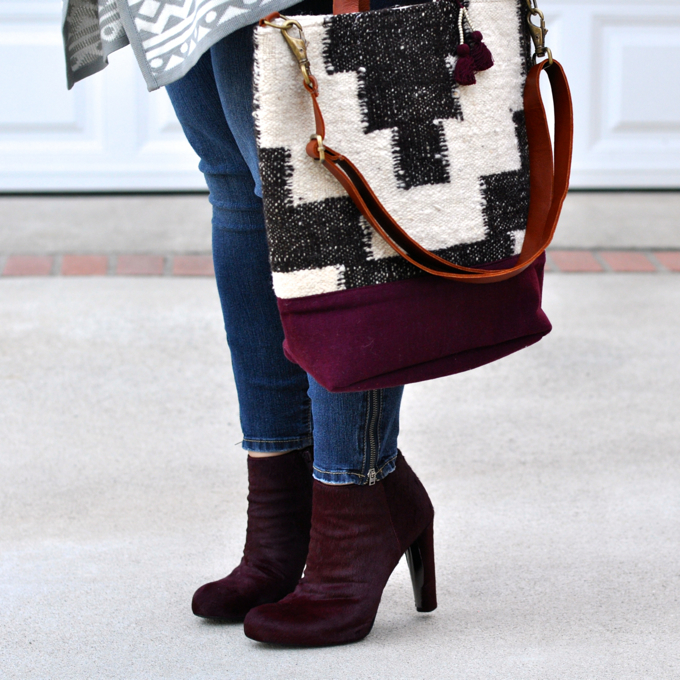 I wore this outfit with my woven tote from Mercado Global. They don't only make gorgeous, exquisitely handcrafted bags, this brand has heart. Mercado Global employs rural indigenous women artisans in Guatemala and helps strengthen local communities through education and empowerment. I feel connected to their mission because my mom's family is from Guatemala and both the country and its people are beautiful. Weaving is part of the culture and history, which makes these bags timeless. If you're in the market for a unique and beautiful gift—for yourself or someone you love—you have to check out their fall collection.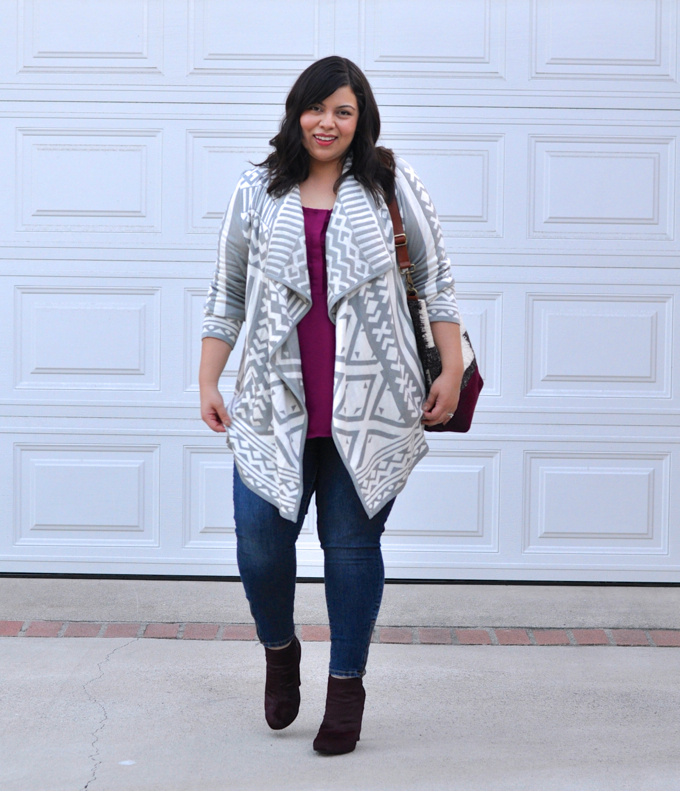 This cardigan isn't plus-size, but it's definitely plus-size friendly and runs through size XXL. I'm wearing it in a size XL and it has a generous sweep. I'm obsessed with mine and this label makes so many cute ones! I'm sharing my favorites below. Click on any image for direct links!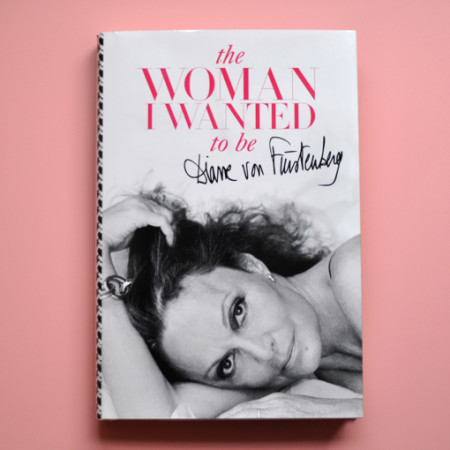 Sponsored Feature In Collaboration with E! House of DVF and Refinery29 Last month I learned that Diane von Furstenberg had written a book, so I got my hands on a fresh copy and I've been reading it ever since. It's called "The Woman I Wanted to Be."  When you think of the idea of an education, you might think of a…