Hi readers! Wanted to let you know you can add me on twitter on @Fatshionable. If you do, don't be shy about messaging me on twitter. I love to keep in contact with readers!
First, City Chic sent me this beautiful sequin blazer. I am consistently impressed with this Australian retailer! This jacket has gorgeous drape and sparkle. Definitely a head turner! It's pretty lightweight, which is a concern for some, but I think this will be perfect for spring!
Second, the UK retailer Simply Be sent me this amazing snake print clutch, which I love so much. This is by far the best and cutest clutch I've tried. It has everything that is important in a clutch: chic print and great shape. I will definitely be taking this clutch out at night!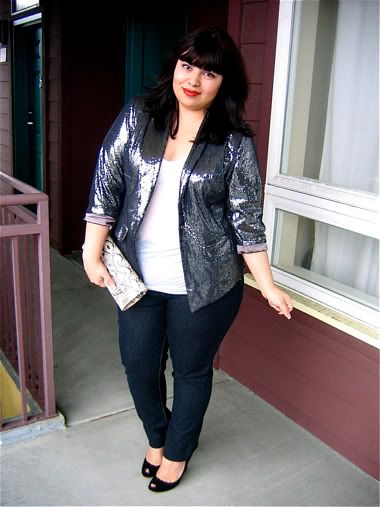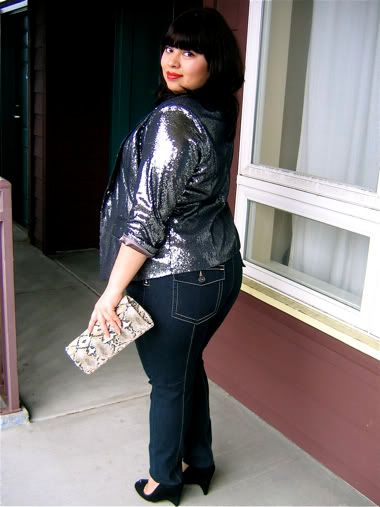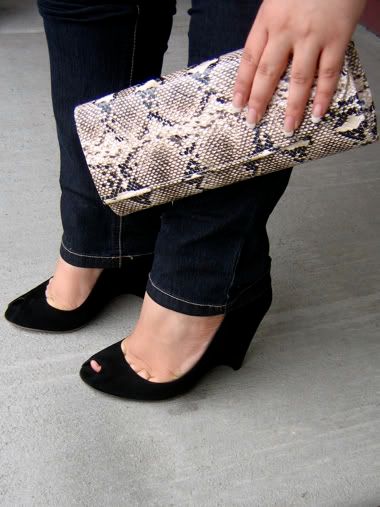 Jeans and Jacket: City Chic, Tank: T by Alexander Wang, Wedges: Miu Miu, Clutch: Simply Be
*The jacket and clutch were sent to me, everything else I purchased myself.
Thanks for visiting my page! xoxo