First of all, I'm so honored to have been recently featured on some amazing sites! Grazia France listed me in a feature about the top plus size blogs. Chic.com, a Brazilian fashion site, profiled me along with other fabulous bloggers. Finally, an awesome feature and fashion resource was posted on Refinery29 and Jezebel. Thank you so much! Hello to any people visiting from these sites!
I fell in love with this dress when I saw these gorgeous folds of fabric. Draping is definitely an art and until now it was missing from my closet. The dress has a bit of drama but is simple in concept. It's so soft and comfortable, which is important to me since it's hard to look great if you don't feel great in what you're wearing. I love the exposed back and the fact that my leg peeks out when I walk.
You can find it at ASOS. It's only available up to size UK14 but the shape and jersey knit make it flexible. I guess this is another example of how the numbers on a tag aren't that important. Tell me what you think and whether I should wear it with or without the belt! Thanks for reading!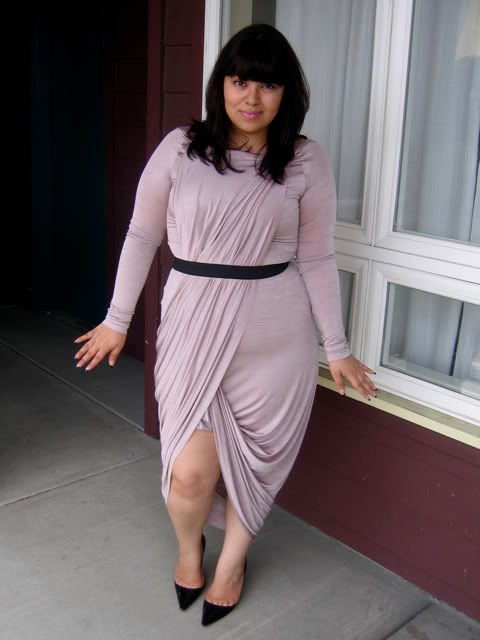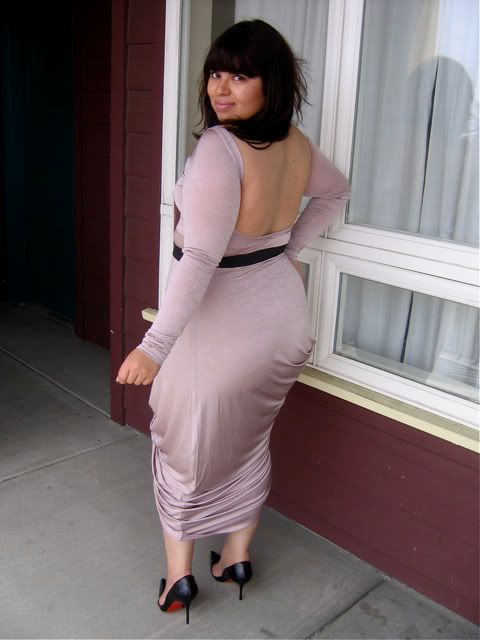 Dress and Belt: Aqua Couture, Bag: Simply Be, Heels: Louboutin