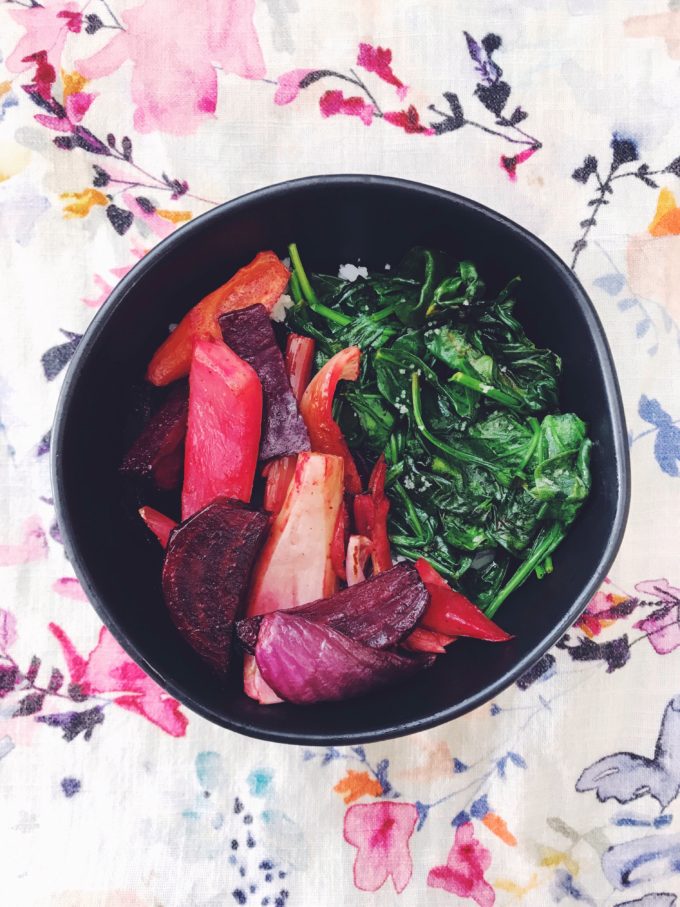 There are days that I crave veggie bowls. They make a great, easy lunch—especially if you've roasted your vegetables on the weekend and have them ready to go. I love winter vegetables! The combination of carrots, fennel, beets, and red onion is lovely. For my bowl, I made a batch of rice and added sauteed spinach. I squeezed lemon juice and sprinkled sea salt over everything. It was very satisfying on a chilly afternoon.
This feels like the kind of bowl you'd enjoy on some hilltop cottage overlooking a wintry sea.
I'm always trying to eat more vegetables. It makes a lot of sense to me to eat a plant-based diet. They're packed with healthy nutrients. I've also noticed that when my meals are geared toward vegetables, my grocery bill is smaller. While I'm not quite willing to stop eating meat entirely, I do like maximizing veggies.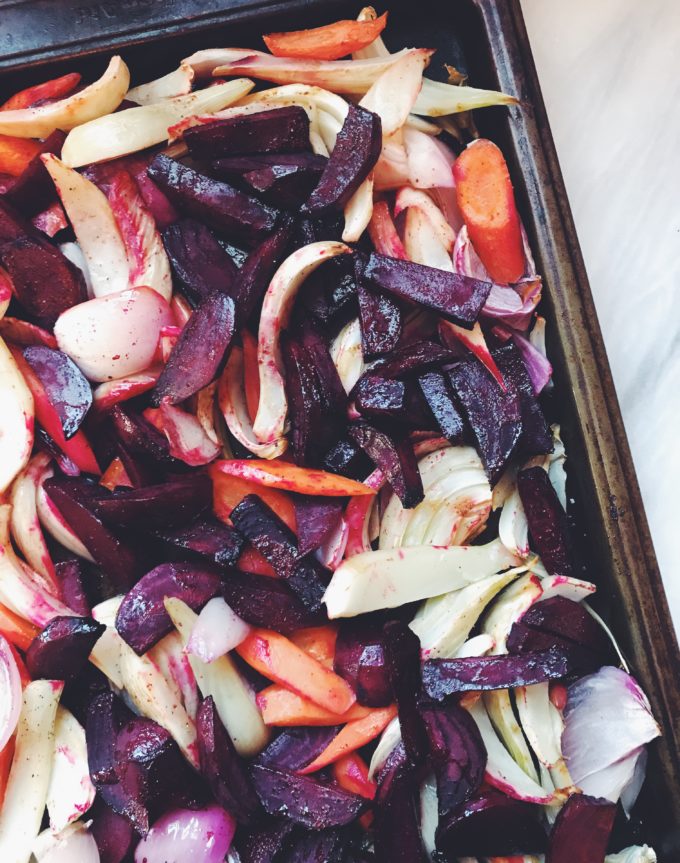 I roasted the veggies for about 30 min @ 350 but next time I think I'll up that to about 375. I used two roasting pans. It can be smart to separate your beets into one of them since they're so dense and might need a little extra time.  I sprinkled the vegetables with olive oil, lemon juice, coriander, and paprika.
Since I'm still in my wintry mood, I'll leave you with this poem:
When the Winter Chrysanthemums Go
by Matsuo Bashō
When the winter chrysanthemums go,
there's nothing to write about
but radishes.