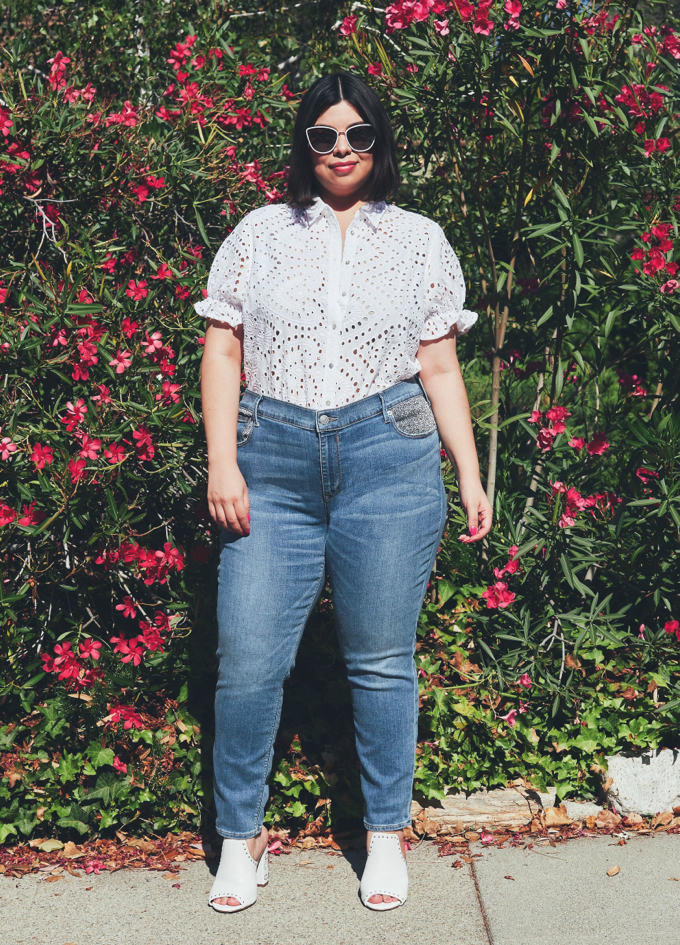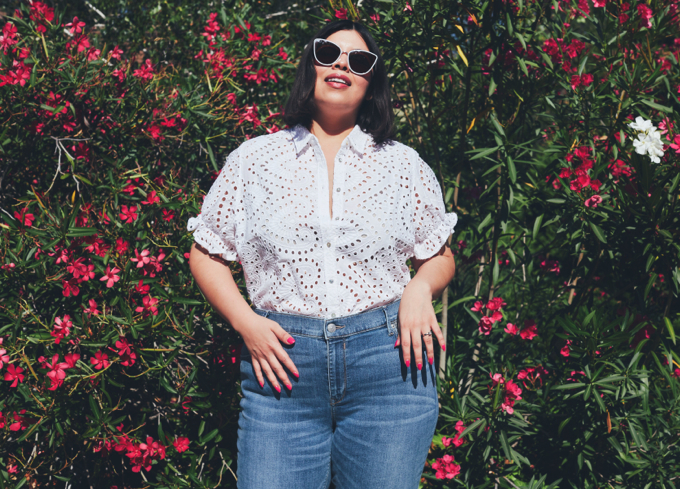 \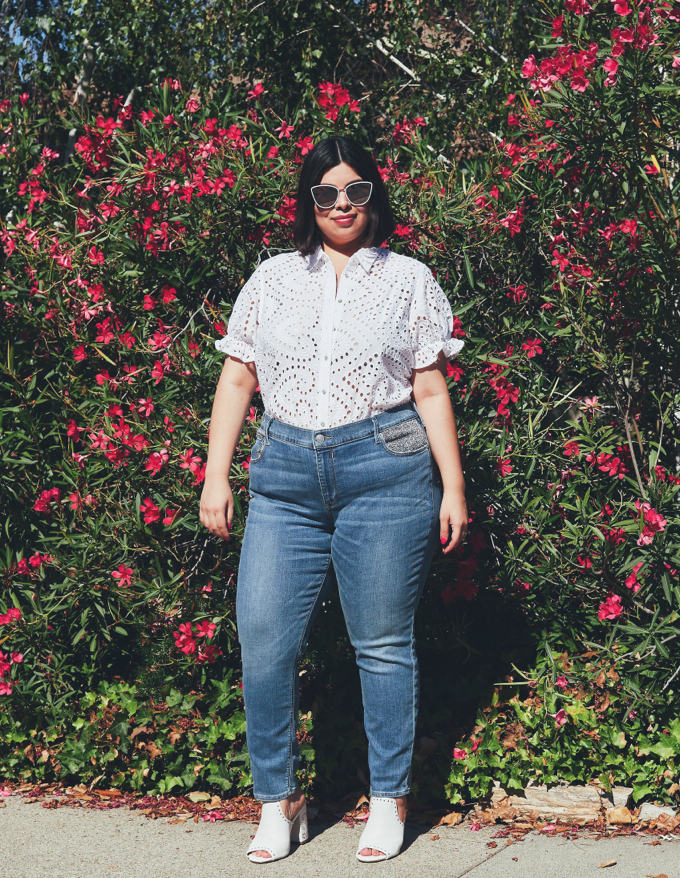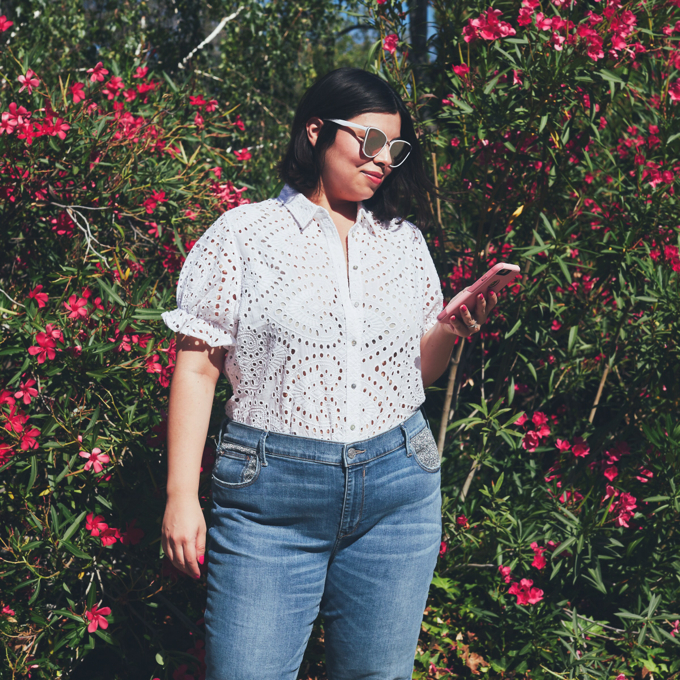 Outfit Details: Jeans (available thru size 18!), Eyelet Blouse, Shoes
It's been a while since I wore jeans, but there's nothing like a great pair. These light wash jeans are from Express. (This style runs a little big in case you're in between sizes.) Blue jeans and a white top are a classic pairing, but I like the touch of femininity added by this eyelet blouse.
I've been blogging for 10 years now and it's does have me a little bit #InMyFeelings when I think about our community. Back then, if you wanted to see fashionable representations of plus size women on the internet, you had to *be* a fashionable plus size woman on the internet. There were a few of us at first. And then many more of us. Even now, in a completely different fashion landscape, there is still room for more—for depth, for new perspectives, for critiques, for community, for great style. If you see a gap, fill it! You might just be a perfect fit.
I love writing on this little corner of the internet. I love that I can access an entire world of inspiration and connectedness through my phone. I love that there's always a new outfit to put together. Hope you like this one.
In collaboration with Express
Jessica Castro Photography