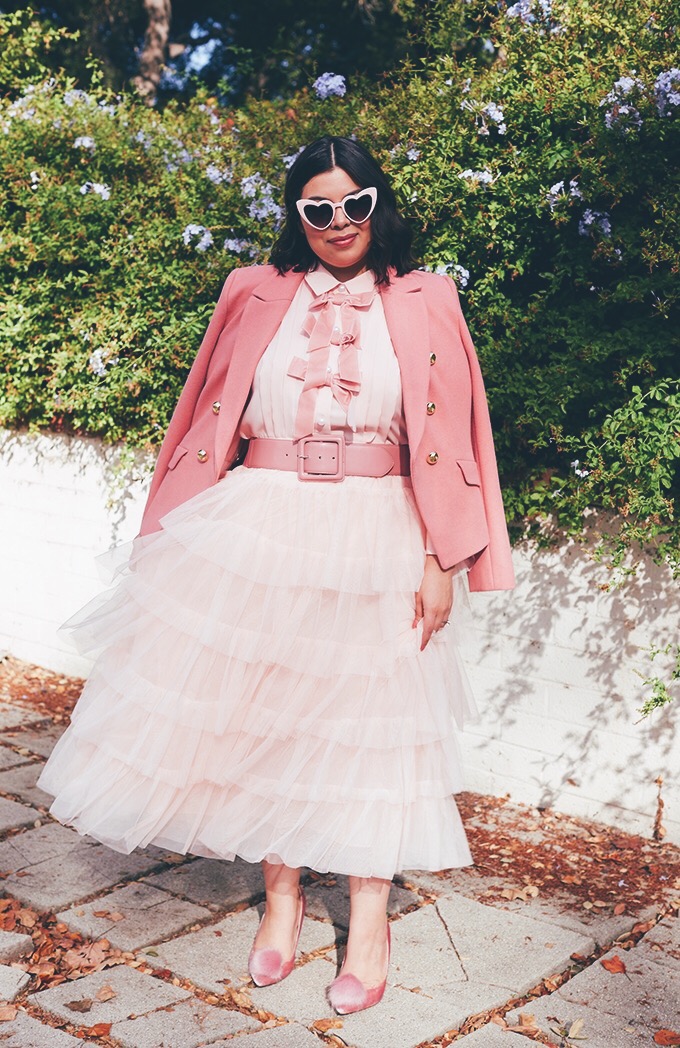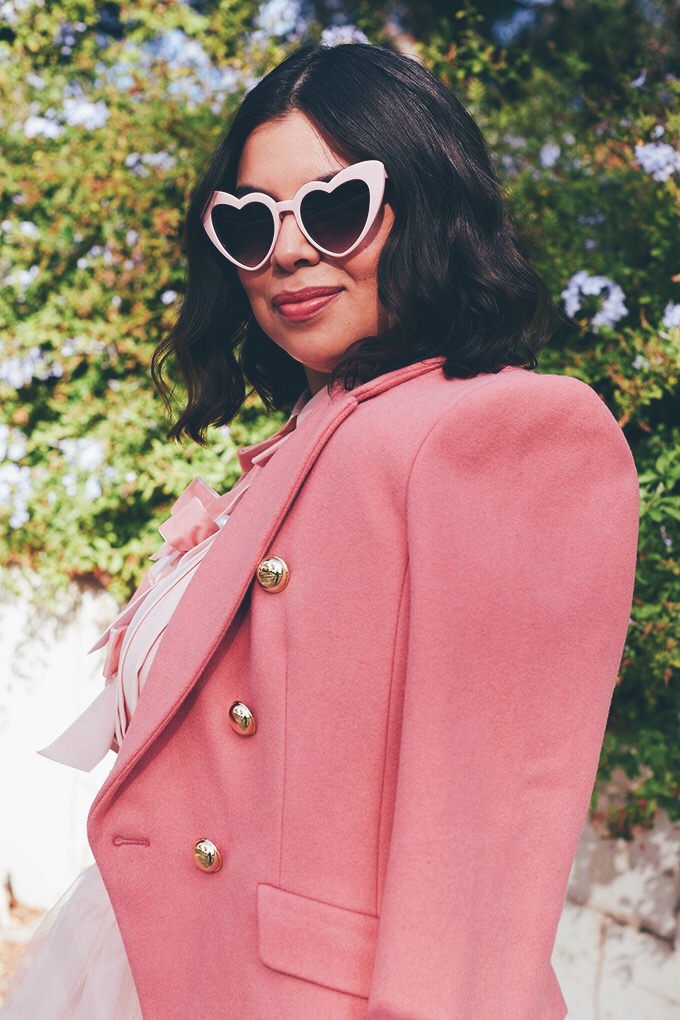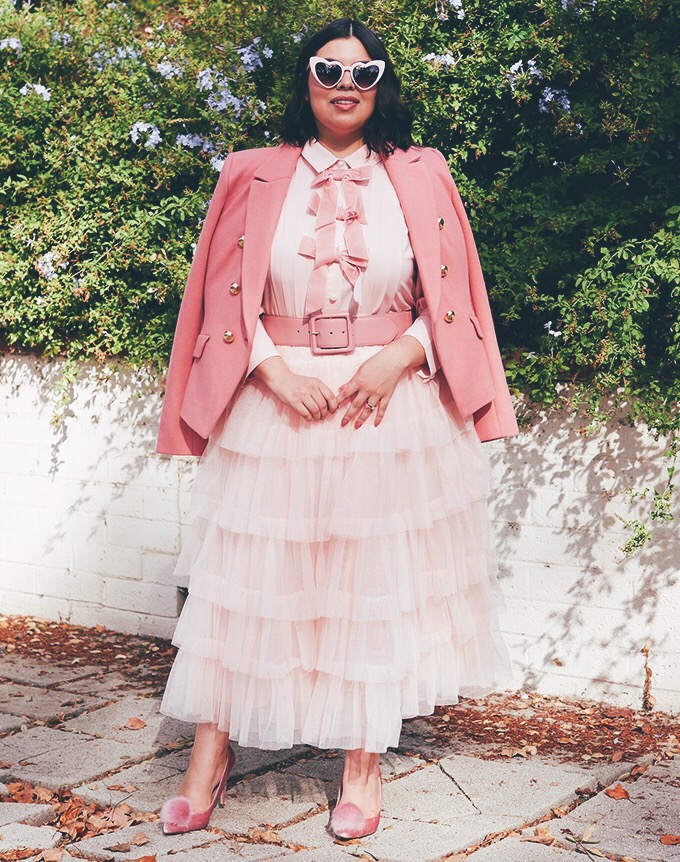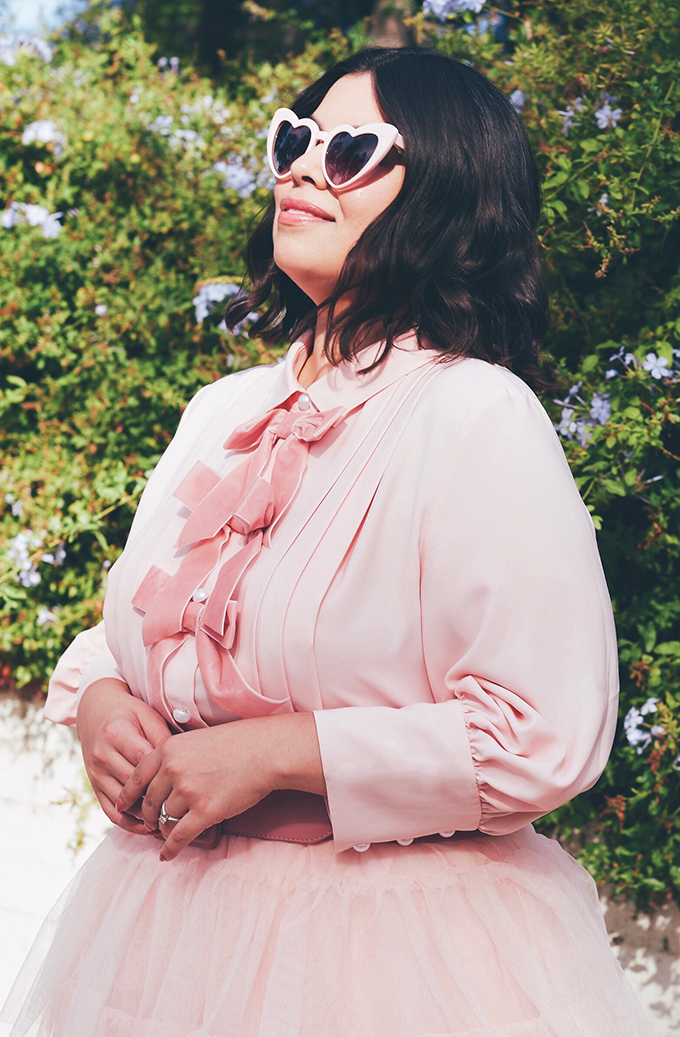 Since it's Valentine's Day, I figure this is a good time to share these outfit photos. It's no secret that I love these creamy pink tones. It's not the sweetness I'm drawn to, but the softness and dreaminess of pink. It evokes a certain version of femininity, I guess. But pink can also be powerful; blush can be boss. Think of the super chic monochromatic pastels at Mansur Gavriel. These are pieces from the Atlantic Pacific x Nordstrom collaboration (long sold out, sorry.) I really wanted to pull this together because it's the sort of outfit we see in magazines, but never see styled on someone who looks like me (or us–dear reader–if you happen to feel the same.)
In the spirit of love, here are a few things I've loving this month:
– Green smoothies. Handful frozen spinach, handful frozen blueberries, scoop of protein powder, 1.5 cups almond milk, teaspoon honey. I've had one almost every morning since scoring a Vitamix Blender on sale.
– This SHAPE activewear sweatshirt. It's sooo cozy. My favorite thing to wear when running a quick errand.
– Songs about love. And weekends. These are some of my favorites for chill weekend mornings, while making a cup of tea and having breakfast with my family.

– My favorite, never-found-one-better, natural lip balm from 100% Pure.
– The February issue of IN STYLE featuring Melissa McCarthy in Marc Jacobs.
– This excellent long read by Arundhati Roy in Boston Review, "How to Think About Empire" which synthesizes so much about the current political climate.
Hope you have a lovely Valentine's Day! xoxoxoxo
Jessica Castro Photography