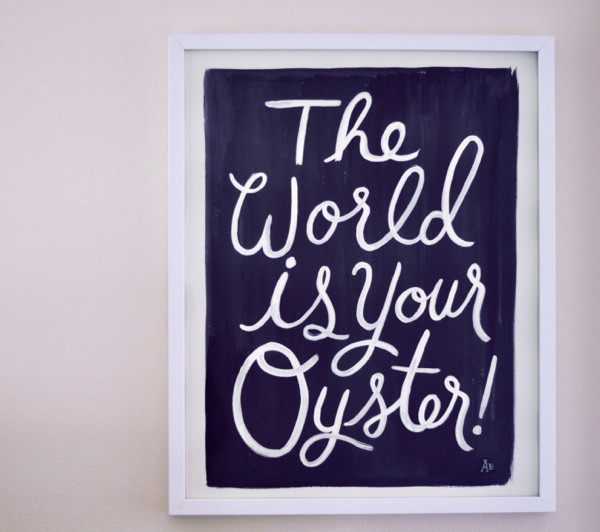 Sharing my Experience
If you've interested in starting your own blog after reading my tutorial, or you're just interested in the subject of blogging and money, this post is for you. Remember that a blog can become a source of multiple streams of income—or one source can become more prominent than the others. I break it down below.
I've been blogging for several years now and I've learned a lot in this time. A big part of what I've learned concerns the business of blogging. I get questions about this from time to time from people interested in blogging and I figure even more must be curious about this subject. I know I was before I started! I had to learn by doing. I'm sharing the benefit of my experience for anyone to use.
First, a Note:
1. Not all blogs make money
Most blogs never become a source of income for a blogger, for myriad reasons. The main one: People who blog purely as a hobby. They do it just for fun and that's fine! Others might not make money for a lack of information, because the quality of their content needs improving, because they don't stand out amongst other bloggers, because they're hard to work with or are otherwise unprofessional, or because their blog subject is innately hard to monetize (e.g. blogging about retro architecture.)
2. Your heart has to be in it
I don't think you can flourish as a blogger if your sole goal is money. You have to be passionate enough to make post after post about a subject. What do you really care about? What would you consider writing about even if no one was going to pay you for years? That's how to find your passion. Readers want to read blogs by genuinely passionate people. Those are the people who care enough about a subject to blog about it in a way that creative, innovative, and fun. Your heart also has to be in it enough to create quality work. That's the best way to attract readers, and professional opportunities.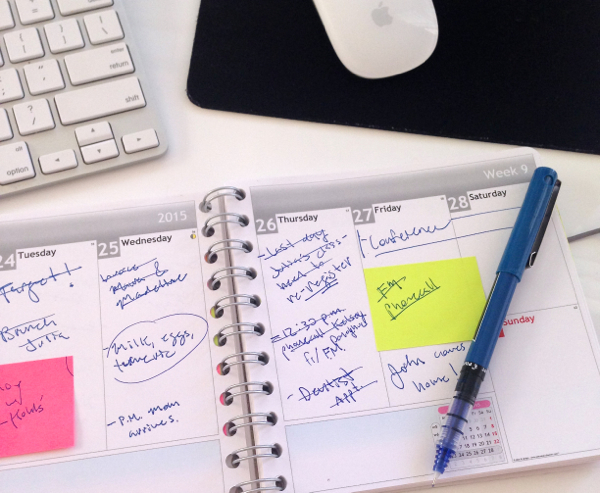 Ways of Making Money as a Blogger
1. Display Advertising
If you know blogs with mega followings, a big source of their income comes from display ads. Those are the banner ads in the corners of pages. You can set up your own ads through Google Ads. There are also display ad networks, such as BlogHer or Federated Media. These have their own guidelines for accepting bloggers and traffic is part of what's considered. These pay based on CPM–cost per thousand impressions. Let's say your blog gets $3 CPM and gets 20 thousand impressions in a month. That means you'd make $60 per month from ads. You can negotiate CPM with these ad agencies, though you'd typically have to be at a place in your blogging career where these companies are pitching themselves to you. As a rule of thumb, this tends to happen when you're in the 100K pageviews/month area. Until then, easily accessible networks like Google Adsense can be your best bet.
2. Sponsored Brand Posts
Intro
Are you blogging about a subject that involves products or services for which people pay? You're in luck! There should be companies online looking to collaborate with likeminded bloggers. Mom-blogging is a great example. Let's say I'm blogging about the first year with baby at home. Think about all the products I use! Diapers, baby clothes, breast pumps, formula, car seats, strollers, etc. Think of the numerous brands within each of those categories. Think about emerging brands. Those are potential collaborations waiting to happen. The same goes for fashion, tech, travel, etc.
Getting Your Foot in the Door
You have to be on top of your game to be approached by a brand or to approach one yourself. I've heard PR folks speak candidly about what they're looking for in a blogger and that includes: authenticity, good storytelling, blog engagement, numbers, blog aesthetic, compatibility, and professionalism. This was part of why I decided to move my blog to WordPress. I wanted to make my blog look more professional and it definitely paid off for me. If you're going to go this route for monetizing your blog, it depends on brands reaching out to you. However, if you establish as a strong voice in your niche, this is more likely to happen. Likewise, you can pitch yourself to brands, and even if you don't get a collab, you still might benefit from the introduction. Another good way to introduce yourself to a brand is by blogging about a subject that mentions them or a subject they care about. If they like it, it might lead to some social sharing too, which is always nice.
What are Collaborations?
The good is news is this is the some of the best paid work for bloggers. In my own experience I've seen a range of a few hundred dollars to a few thousand. Here too, you can join networks, e.g. Pollinate, GLAM. However, my best paid work tends to come from direct brand-to-blogger pitches, not networks.
You might be commissioned to create a post around using a new product or service. If you're a fashion blogger, you might be asked to style an outfit or edit a collection of favorites. If you're a food blogger, you'd be creating an original recipe. You might be reviewing a car or hotel if you're a travel blogger. Brands are constantly thinking of creative ways to work together, and you can too!
My Advice
Make a good impression. If you accept a partnership, be professional about it: read the contract, meet the requirements, mind the deadlines. Send a timely invoice. Consider also that branded projects should fit the overall tone of your site. My personal rule is that I only work with brands I'd use even if I weren't blogging.
4. Free Stuff
This isn't money per se, but there's still value here. This is actually one way many bloggers start in their monetizing path. Free stuff can include clothes, entertainment, appliances, tech, or even more extravagant things like travel and lodging. There's generally an expectation that you will blog about their product in exchange for the product. Thus, my advice is to use your discretion and make it clear that you receive PR samples for consideration if you want to be able to determine what products make it to your blog.
5. Writing for Other Websites or Publications
Are you a good writer? This category is one of my favorites because you don't have to have a huge following to do well at this one. What do you need is good work and this means you'd be using your blog as a resume and writing sample. You can pitch yourself as a writer/blogger for sites within your niche. You want the opportunities that are paid. The quality of pay varies from site to site. I've worked with outlets where I've made about $2K per month in addition to my blog income. I got those assignments using my blog as a resume, because I work with quality (well-paying) partners, and because I'm a good writer.
For instance, if you blog about money tips, consider pitching the Forbes site. If you blog about motherhood and have a sharp wit, Scary Mommy pays $100 per post, which is decent if you're just starting out. Obviously, sites have their own guidelines for accepting writers. As your experience grows, so should your ability to work with better paying outlets. At this point, you're a freelance writer.
Some bloggers even make the transition to print. This depends totally on your skill and how you good you are at pitching. If you do manage this, these opportunities tend to pay well. Again, it varies. Start by checking out the masthead of the publications you read and seeing if you can connect with an editor. I've personally made connections with editors at blogger conferences too.
6. Product Sales
I know plenty of bloggers who've gone the e-book route. This is great if you have a lot of info to share and an audience that is engaged enough to buy. In the DIY/craft blogging niche, I know bloggers who've developed product deals with major stores or others who sell their work on Etsy. If you do sell a product, your blog becomes a marketing platform.
7. Affiliate Networks
This involves products other people sell. You join a network and use links specifically geared for your use. When someone clicks and buys, you make a small comission. For instance, I'm a part of the Bluehost affiliate program—they're the hosting I use for my site. That's a good example of an affiliate partner, since I pay the service myself and like it enough to recommend it.
I'm also part of fashion network RewardStyle and use their search engine to share products from plenty of retailers I'd otherwise be blogging about anyway (e.g. ASOS, Nordstrom.) Affiliate networks exist for all sorts of products, brands, or marketplaces (e.g. Amazon.)
8. Speaking Fees
If you become a pro at a certain subject and there are conferences around that subject, you can pitch yourself as a speaker. Low level gigs might comp your ticket and thus you can attend the conference for free. At the higher level, you'd be making money from your participation.
9. Consulting
A lot of people and brands out there don't understand much of the internet or social media sites. However, they desperately want to find out. I know plenty of bloggers who've become consultants, myself included. Things you can consult on: ideas, strategies, social media best practices, campaigns, etc. For this, bloggers tend to charge an hourly rate. I don't know anyone who charges less than $100/hour for their expertise.
10. A New Career
This might be the ultimate move for some bloggers. The experience you get as a blogger, becoming internet savvy, becoming an expert in your blog niche—all these can help you transition toward another career within your niche. A great example would be someone who goes from blogging -> brand content writing as a freelancer -> staff copywriter position. Of course, your background and education matter too, but I definitely see career paths in which my own experience as a blogger would be considered an advantage.
More Resources
Check out my how-to-make-a-blog section, and my section for existing bloggers wishing to transition their blog to WordPress. I also put together a Blogger 101.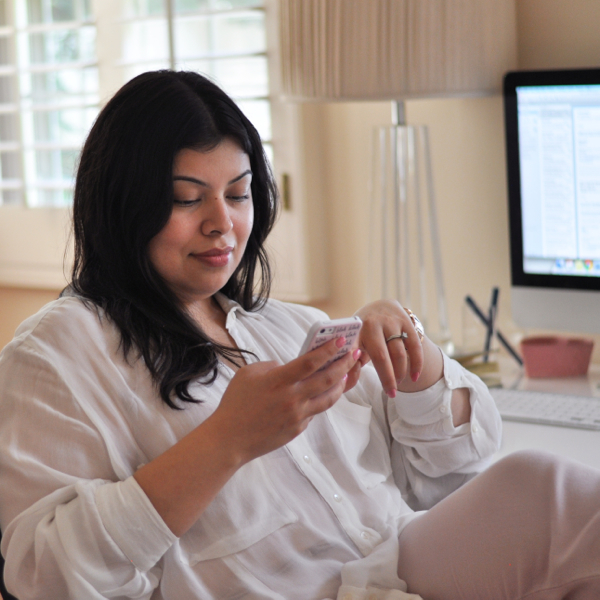 I'm at work right now.