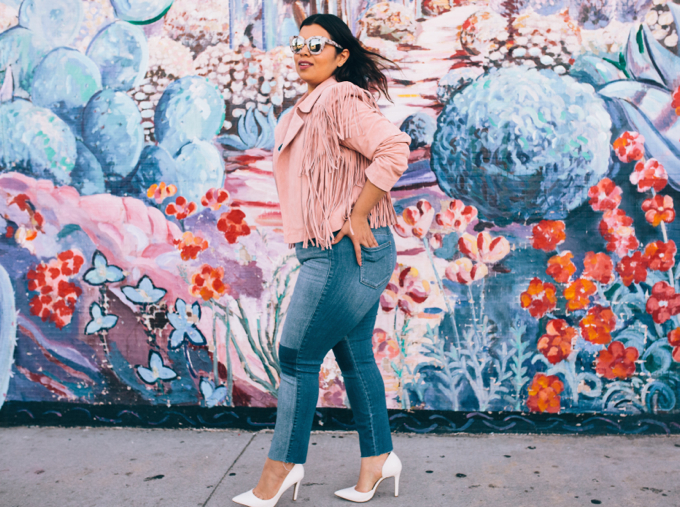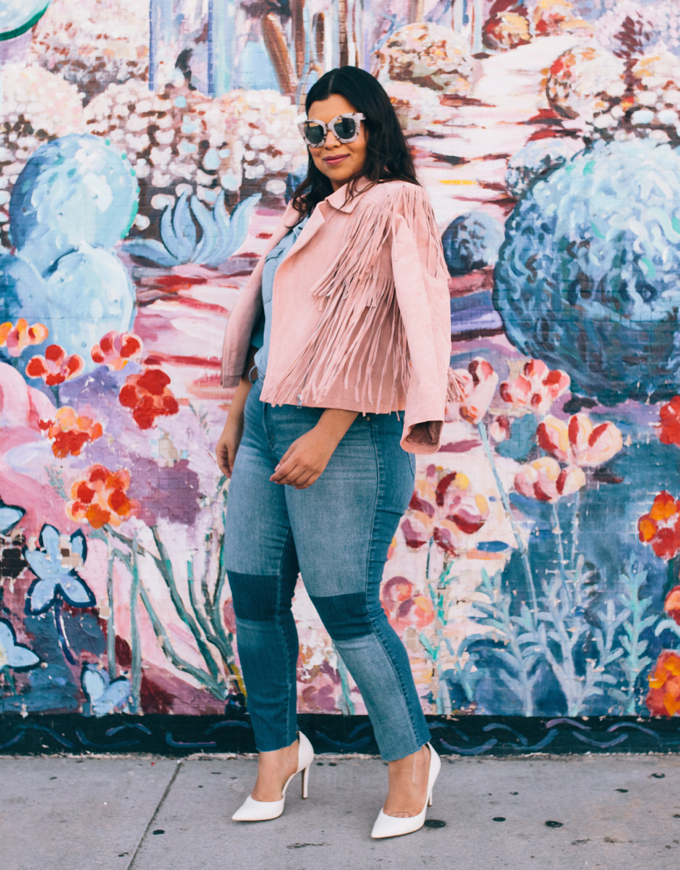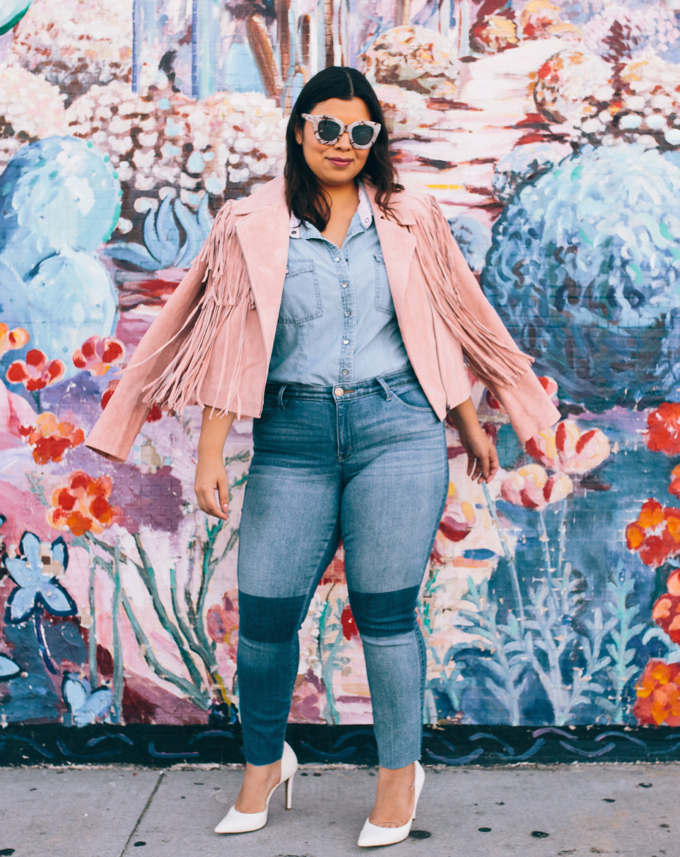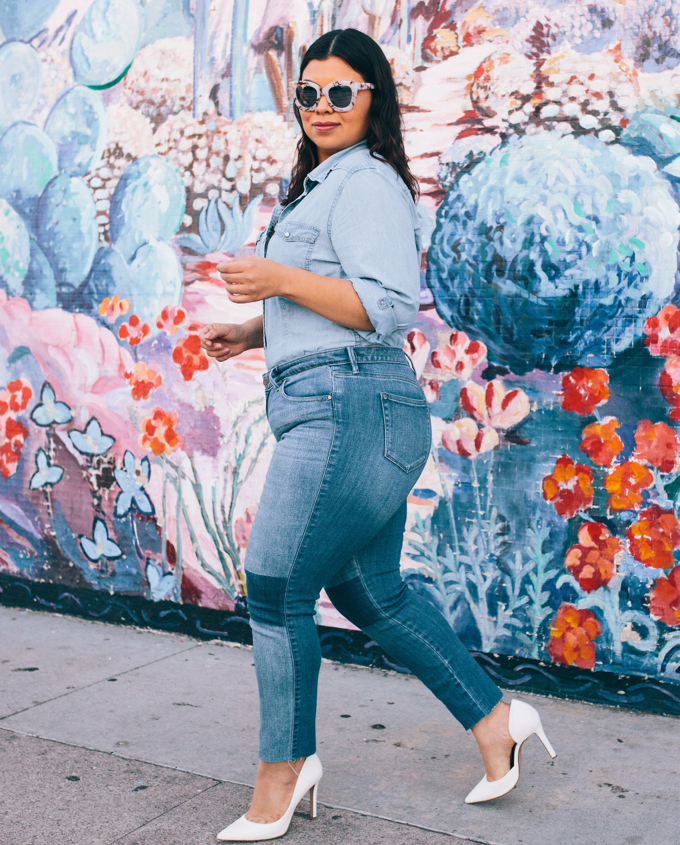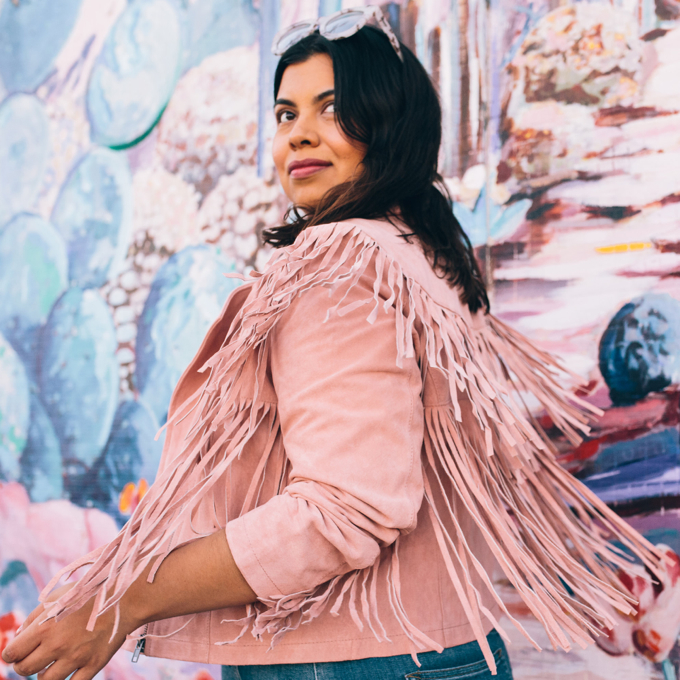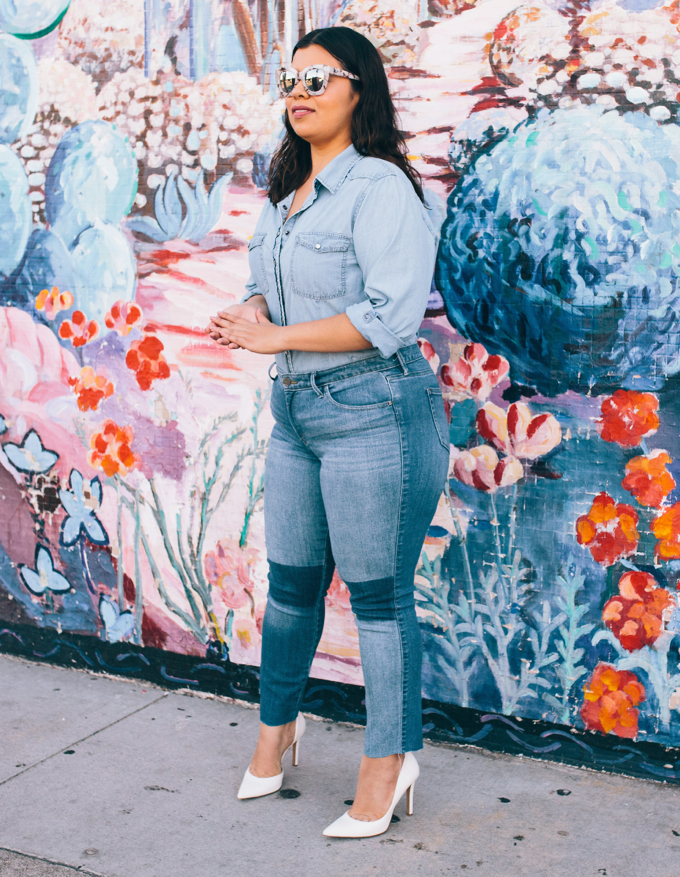 Jacket (here), Shirt: New Look, Jeans: JCP (very similar), Shoes: Jessica Simpson, Sunglasses: Quay
I've listened to a lot of country music this summer. It all started with a Blake Shelton spotify playlist I randomly clicked on during one of my walks. Soon after I was listening to Miranda Lambert (don't get me started on their separation!) Then I found the great George Strait, listened to his entire catalogue, and am still lamenting the fact that I missed his grand farewell tour.
That's a good example of how I fall into new interests.
Anyway, the Southern breeze, cowboy heartache, and steely (yet fragile) songstresses have inspired my style lately. Been wearing a lot of denim. Sometimes double denim looks like this one. Ankle boots. Then I found this amazing pink suede fringe jacket. It is me—in jacket form. I held off buying it for a while. But when I saw it on major sale, I scooped it up.
Someone take me to Texas, preferably if it's to a Miranda Lambert concert.
Photos by Jessica Castro