I had the pleasure of speaking at CLOTHING & SIZE, a panel organized by Rachel Kinnard along with Sommer Green, Lauren Downing Peters, and Marcy Guevera-Prete. If the subjects of plus size fashion and body positivity interest you, it's a great read.
The average American woman is said to wear a size 16. Marcy made a brilliant point about the average woman–she has obligations, works, is married, has kids. "She's always buying the kids shoes!" This made me think the average American woman probably feels like her whole life has been marked by transitions. I have certainly felt this way. Babies, career moves, aging parents, etc.
Then there's the idea that plus-size women see themselves as a body in transition. This might be true for some, but it's often used as an excuse against making clothes in our size.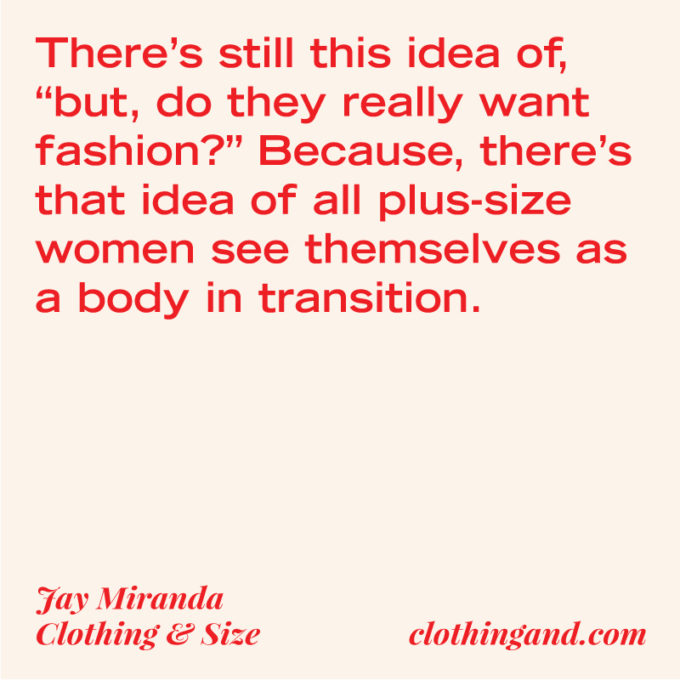 As you grow into your 30s, the meaning of fashion shifts. You might be thinking about or spending more on others than yourself. You might be focusing your energy on other areas of your life. That's grown woman stuff.
And that's fine, until you need a dress for an event.
My body HAS changed in the last few years and this HAS been a challenge I haven't written about. I'm a few sizes smaller. My proportions have changed. Some things don't fit as expected and I've felt a little sad in the dressing room at times. Dressing a different body is an adjustment.
Then, serendipitously, you find an amazing dress. And you get it for yourself, as you are now.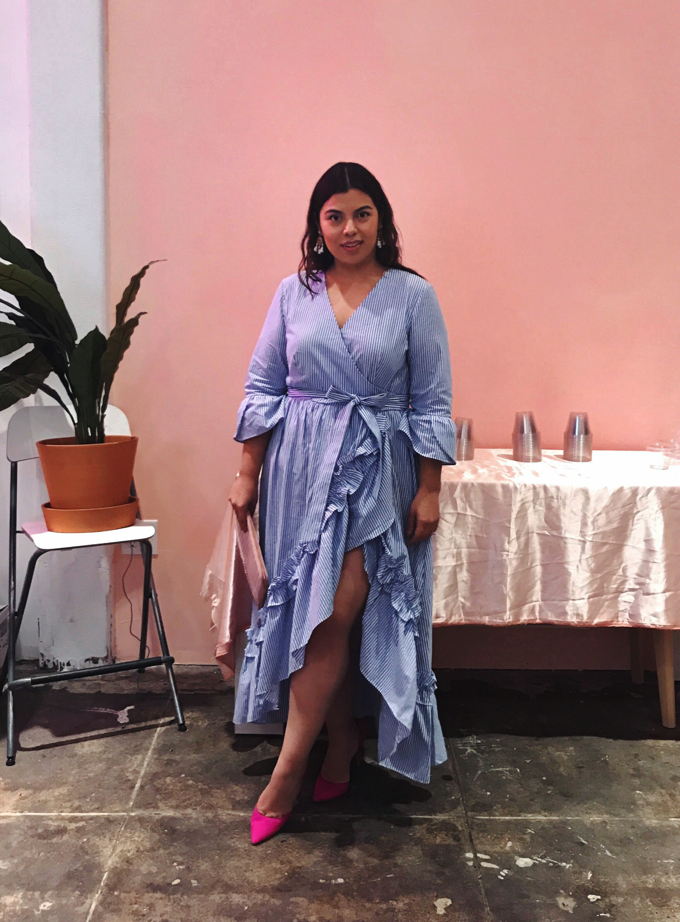 What can I say about Target? There's no other place where you can buy detergent, play doh, and a dress that makes you feel like you're falling love in Portofino.
OK, OK, that last part was probably due to the fact that my husband and I had dinner afterwards at SPERANZA, a beautiful little Italian restaurant in Los Feliz, Calif.
Gazing at my husband over a candlelit dinner while he tells how much he loves me in the unrestrained ways of pinot grigio? Um yeah, I could do that every night.
But. This. Dress.
It's a wrap dress, which means I got a perfect fit. It's on-trend with these gorgeous prairie ruffles. It was flirty, romantic, feminine. It was cotton. It was under $40. Let's all collectively hope that Target's Who What Wear collaboration endures.
Maybe life shifts more toward experiences than appearances. But the right outfit can always enhance how we feel. And how we feel in the moment is ultimately what we remember.
If you want THIS PARTICULAR DRESS, you might still find it in-store in straight and plus-size.
Wishing you more of those wonderful, unexpected moments. As always, I look forward to hearing your thoughts.